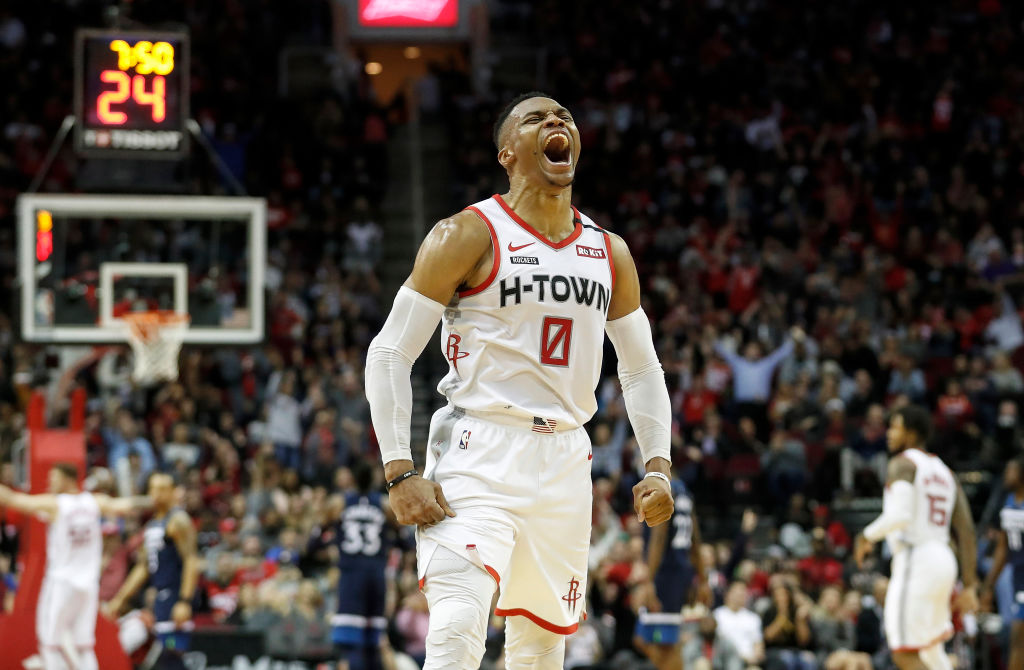 How the Houston Rockets' Small-Ball Approach is Proving the Doubters Wrong
Russell Westbrook is thriving in the Houston Rockets' small-ball system, making them a serious title contender once again
When Houston Rockets' GM Daryl Morey traded away his team's starting center at the deadline, the rest of the NBA world pointed and laughed. Morey is well known for his eccentric and daring management style that reunited James Harden and Russell Westbrook, but this was even further outside the box than anyone thought he could go.
Flipping Clint Capela for Robert Covington left the Rockets with just two centers on the depth chart: Tyson Chandler and Isaiah Hartenstein, but they're seldom used. Hartenstein gets some late minutes in blowouts, but Chandler is more of a veteran towel-waver than an NBA player at this point in his career.
That leaves the Rockets with a nine-man rotation made up entirely of guards and forwards. The tallest player in the starting lineup is Covington at 6-foot-7 but 6-5 P.J. Tucker has actually been acting as the team's defensive center.
With the Rockets, bigger doesn't mean better
The Rockets have completely phased out the center position in order to spread the floor as much as possible and bring opposing big men away from the basket on the defensive end. They might be smaller than most opponents on paper, but Houston doesn't seem to care.
"We're not smaller — obviously height-wise [we are]. But heart. Each individual got big hearts," Harden told reporters a day after the Capela trade was finalized. "We can compete with anybody."
And he was right.
Since Capela's last game, Houston is 10-3 with wins against the Mavericks, Lakers, Jazz, and Celtics (twice). Two of those losses were by a combined three points and the other was without Westbrook in the lineup.
If the undersized Rockets can handle Kristaps Porzingis, Anthony Davis, and Rudy Gobert fairly easily, there's no big man they should be afraid of come playoff time.
Russell Westbrook is no longer 'Westbrick'
Although it's a small sample size, the Rockets' recent stretch has illuminated what the trade was really made for — optimizing Westbrook.
Westbrook has long been criticized for his poor shot selection and decision-making at times, and that was no different this season. Since the trade, however; Westbrook is averaging 32.3 points per game on 53.4 percent shooting.
He's also going to the basket more often and taking fewer 3-pointers recently, which has led to the most efficient offensive stretch of his career. Over the last 10 games he's played, Westbrook is taking more than half of his shots from inside five feet from the basket and shooting 65.9% on such attempts.
Westbrook's offensive rating during that stretch is a staggering 117.3.
The five-out system with no center to clog the lane is leaving Westbrook with more one-on-one opportunities than ever before. There isn't a scarier sight for a defender in the league than staring down a full-speed Westbrook knowing there's no help behind you.
The Rockets have also been implementing more Harden-Westbrook ball screens, which put defenders in an impossible predicament. They can either switch and leave both players with a mismatch or risk giving the ball-handler an open three. It's proved to be a win-win for Houston late in games.
Is this Houston's best chance for a title?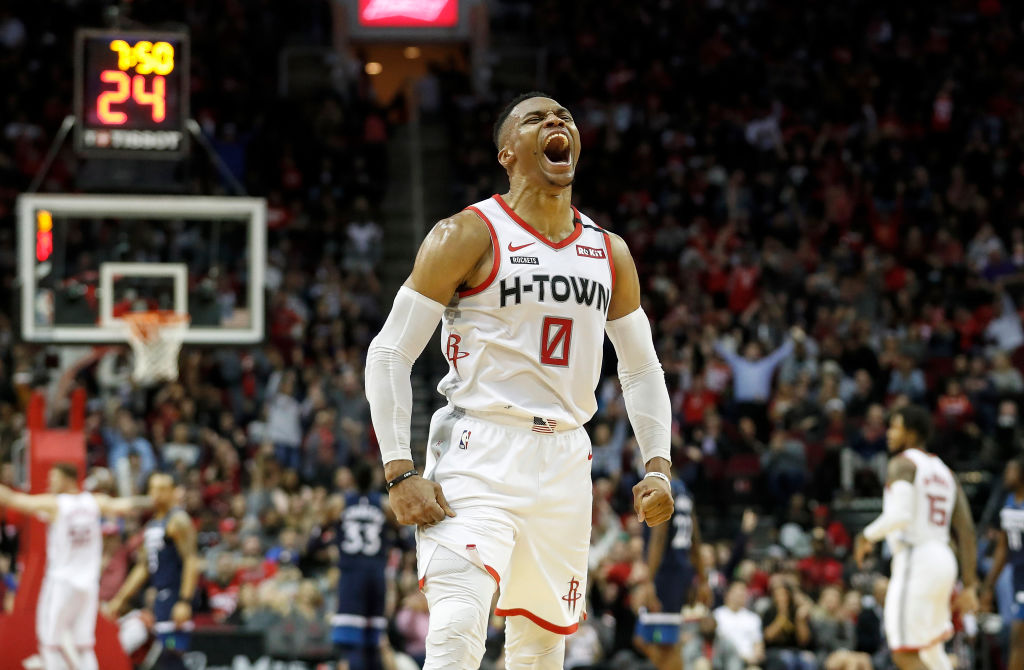 Daryl Morey originally built the Rockets specifically to take down the Golden State Warriors' growing dynasty. He nearly achieved just that, but a 7-44 three-point shooting performance in game 7 of the 2018 Western Conference Finals derailed all hope.
We've seen over the past five years that Morey isn't afraid to switch courses in an instant if he believes it gives his team an edge. This year is the most extreme example, but it just might work.
Abandoning the center position completely is something we haven't seen from an NBA team in recent memory, but the record and efficiency numbers speak for themselves. Since trading Capela, the Rockets rank fourth in the league in net rating behind the Bucks, Lakers, and Celtics.
They've already beaten the Lakers once and the Celtics twice with their new small-ball approach. It's time the league realized this isn't just a gimmick or a desperate experiment. This is a championship-caliber team with the best scorer in the world in Harden, a newly-efficient and focused Westbrook, and capable shooters abound.
Houston, we DON'T have a problem, but the rest of the NBA sure does.