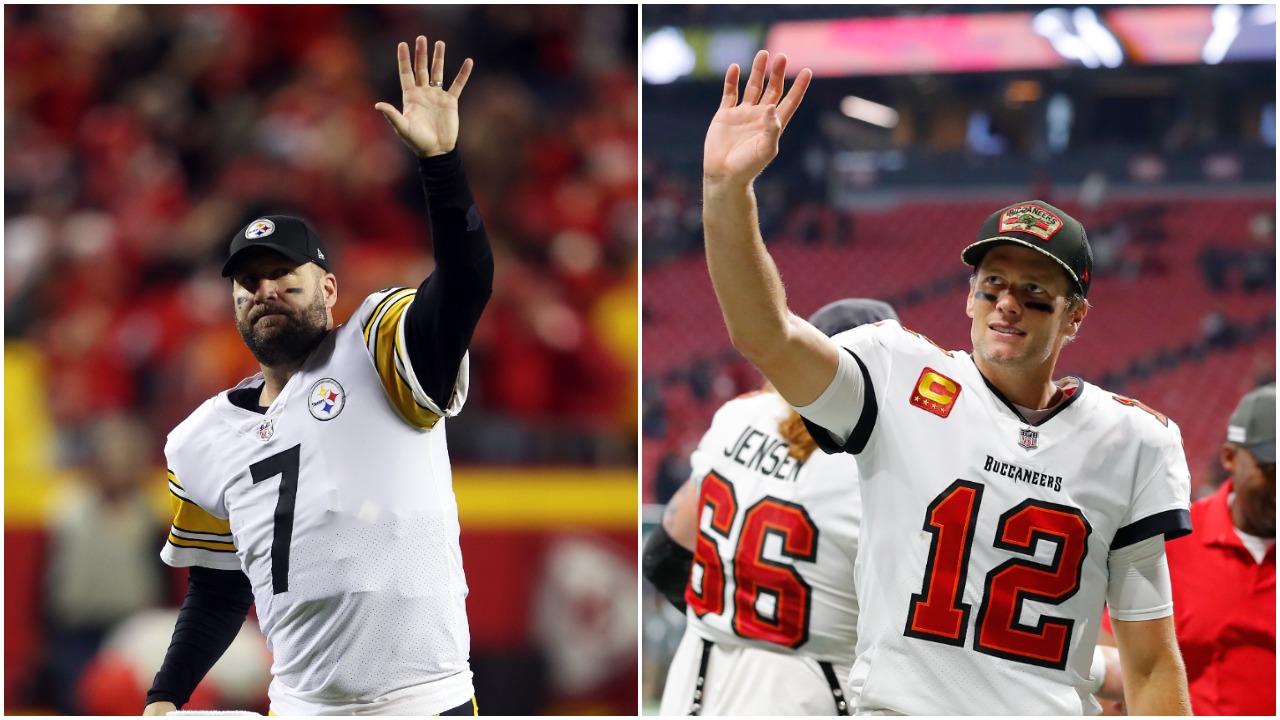 How Tom Brady Returning for a 23rd NFL Season Twice Benefits Ben Roethlisberger
A look at how former Pittsburgh Steelers QB Ben Roethlisberger twice benefits from Tom Brady returning to play for the Tampa Bay Buccaneers.
There are plenty of folks who benefit from Tom Brady returning for a 23rd NFL season.
Of course, there's the Tampa Bay Buccaneers organization as a whole and its fan base. Without Brady under center, attendance at Raymond James Stadium would likely have gone down a bit this year. Let's get real here. Any other quarterback they brought in would have made them less competitive.
So new head coach Todd Bowles benefits as he gets a better team with which to work in his first season, which was one of the reasons why Bruce Arians was willing to take a job in the front office. And all of Brady's Bucs teammates obviously benefit as they get one more year to truly compete for another Super Bowl.
Even the guys the Buccaneers select in the 2022 NFL Draft benefit as those who make the squad will get at least one season to team with and learn from the greatest winner in NFL history. Okay, so he screamed at a few during a helmet-slamming tirade last summer at training camp, but that's football, right?
And let's not forget about the TV networks, all of whom have to love Brady's decision to return. Love him or hate him, the seven-time Super Bowl champ moves the needle. His fans tune in to watch him win and his haters, of which there are millions, tune in to watch him lose.
But there's another beneficiary of Brady's choice who's gotten a little lost in the shuffle. Another quarterback who chose retirement this offseason, but who's kept that status. Well, for now, at least. That would be Mr. Ben Roethlisberger, who actually twice benefits from TB12's decision to return to the NFL.
Ben Roethlisberger benefits twice from Tom Brady returning for a 23rd NFL season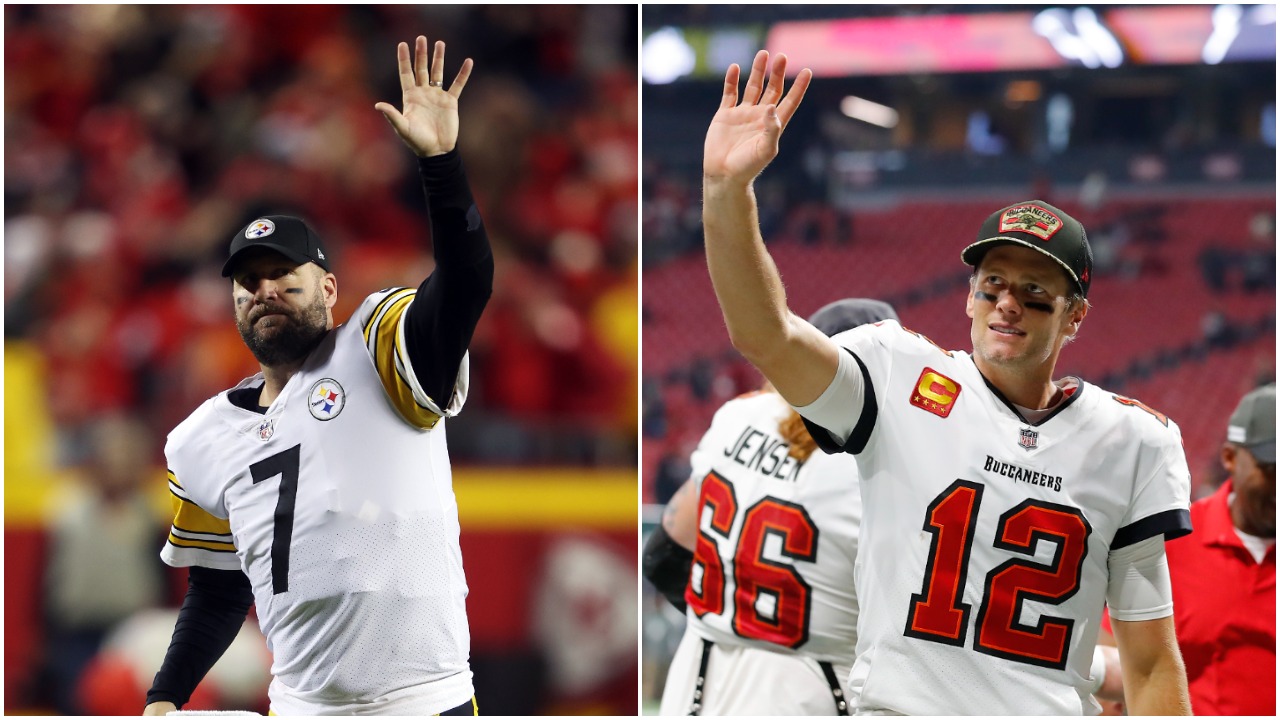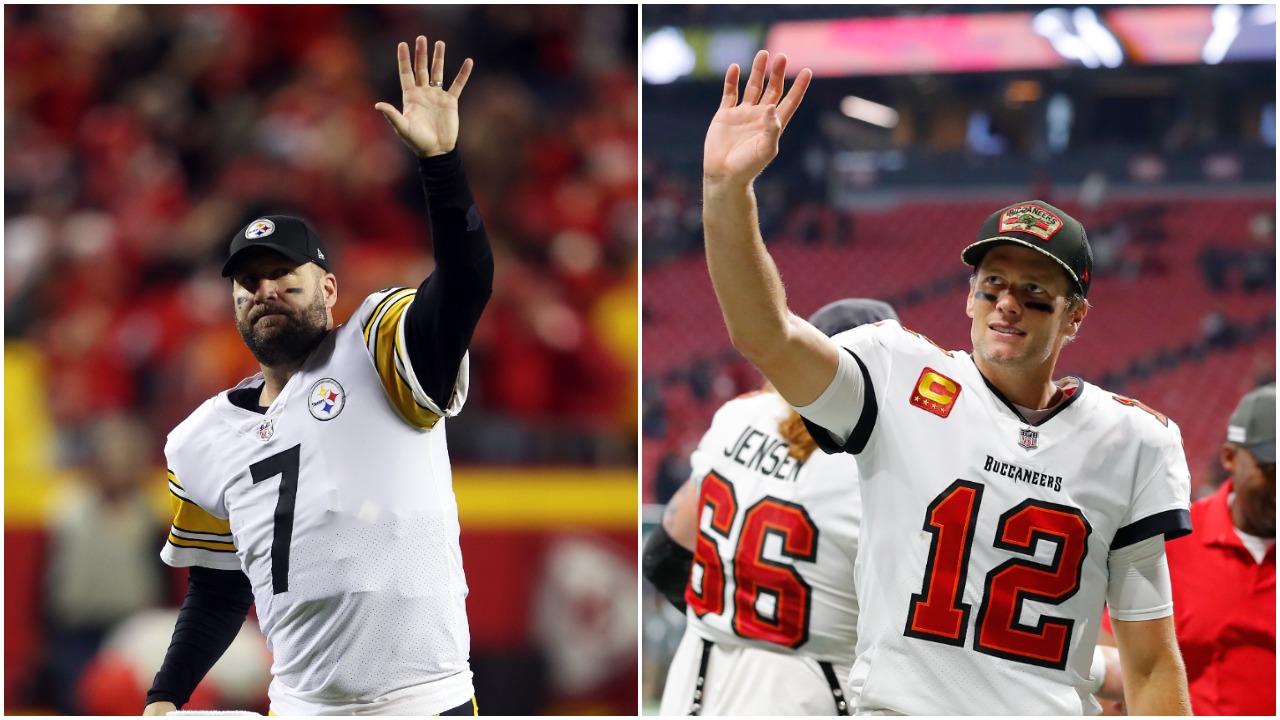 So the first way in which Roethlisberger benefits from Brady's return is on the field, as the two battled it out last year for the unwanted record of the most times sacked in NFL history. I mean, it's not a great record to own, but it's also not the worst as it's evidence of a lengthy career.
Roethlisberger currently owns the record as he was sacked 554 times in the regular season during his 18-year career with the Steelers, including a league-high 50 in 2009 alone. Yikes.
In 22 seasons with the Patriots and Buccaneers, Brady has been sacked 543 times. The three-time NFL MVP has been sacked 43 times in two seasons with the Bucs, so Big Ben's record will fall in 2022. Tom Brady sets an NFL record. What a shock, am I right?
All jokes aside, it's the second thing that benefits Roethlisberger the most. Had Brady chosen to stay retired, both he and Roethlisberger would have been in the same Pro Football Hall of Fame class of 2027.
Now, Roethlisberger, a two-time Super Bowl champion in his own right, gets that spotlight to himself. Because let's again get real here. When Brady goes in, he will overshadow anyone else in that class. But Big Ben now doesn't have that concern.
Stats courtesy of Pro Football Reference