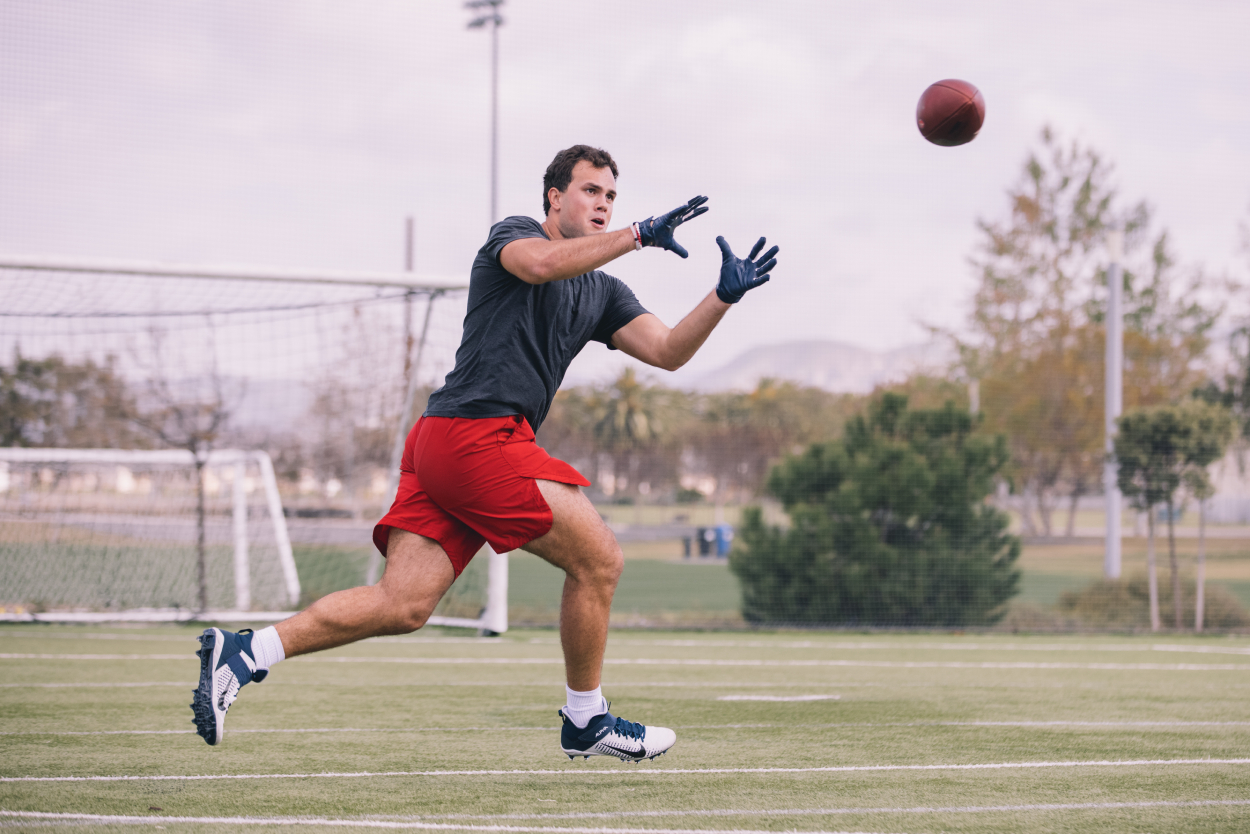 Hunter Henry and the New England Patriots Could Teach the Green Bay Packers a Valuable Lesson
The Green Bay Packers should learn a lesson from Hunter Henry and the New England Patriots.
Hunter Henry is starting over with the New England Patriots. The veteran tight end was signed as a free agent to help bolster an anemic offense that played a major role in New England's first losing season since 2000. Henry and the Patriots know the value of getting together early in camp to maintain a winning tradition. It's a lesson the Green Bay Packers certainly could learn.
Hunter Henry is taking advantage of early camp time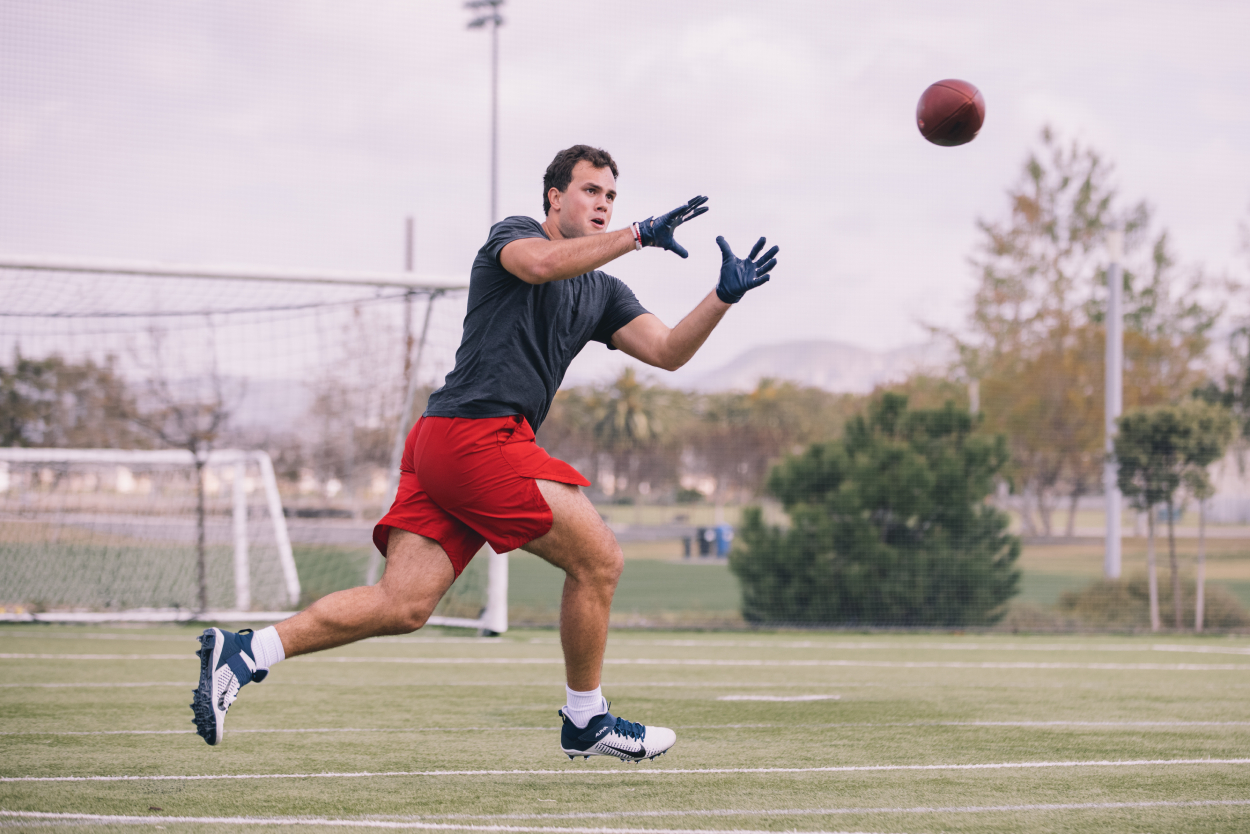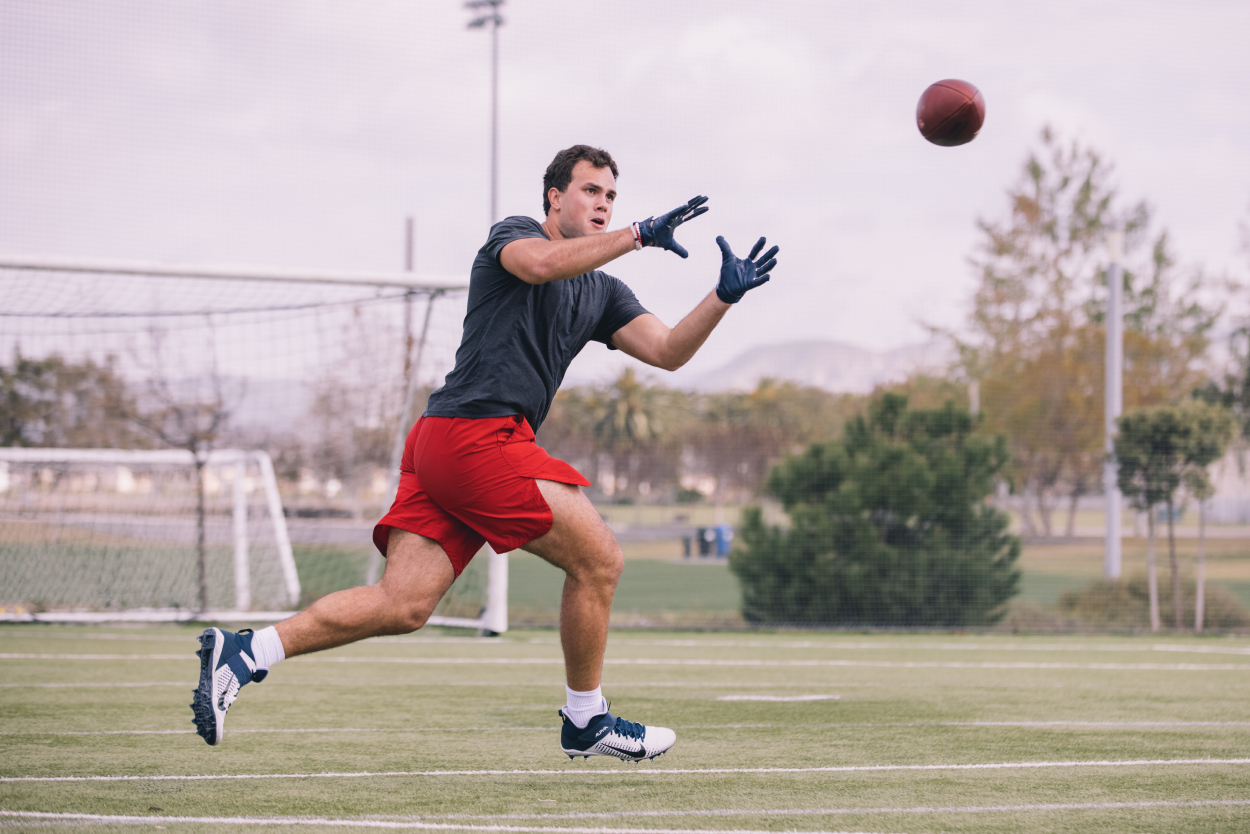 Henry doesn't have to be working out with the Patriots during those voluntary OTAs. He's a five-year veteran who has already proven himself in the league. Henry, however, wants to get better and get acquainted with his new teammates after spending the last five years with the Los Angeles Chargers.
He's only been practicing for a few days and he's embracing the team and its winning tradition. "I enjoy this culture. I think it fits me really well, and I'm excited to just embrace myself in it and really just be a complete Patriot and what it means," he said, according to WEEI.
"It's just such a winning culture," he continued. 'There's a tradition here. There's a high level of expectation. So I think a lot of us, even including myself, are very excited about trying to elevate ourselves to meet those expectations and this culture. Excited to be here in this locker room and go to work every single day with these guys."
Henry isn't fazed by his previous preseason injury
Henry is one of two key free-agent signings by the Patriots at the tight end position. The Patriots also brought in Jonnu Smith, another explosive player who played with the Tennessee Titans. The two should open up the passing game that struggled mightily a year ago.
Henry is coming off a season in which he caught 60 passes, four for touchdowns. His best statistical season came in his rookie year when he caught a career-high eight touchdown passes and had a career-best 13.3 yards per catch. He missed the entire 2018 season after tearing his ACL in camp. That injury hasn't stopped him from coming in early this year.
"I'm new to the team obviously, everyone knows that," he said. "But also, I honestly thoroughly enjoy this time of year," Henry said. "I've also had a bad time this time of the year, too – one year getting hurt and losing my season. But at the same time, this time of the year is great for the team.
"We get to build team chemistry at a slower pace sometimes early on, and then we get to continue to build. It's a great time before training camp comes to just get a lot of reps in that maybe we can't get back. I enjoy being here. It's fun to be around the guys and to build this team chemistry as we go into the season."
The Green Bay Packers could learn a lesson from the New England Patriots
While Henry is embracing the chance to develop some chemistry with his new teammates, there isn't a whole lot of that going on in the Packers camp. Aaron Rodgers, after attending OTAs for the last 16 years, is sitting out after reportedly telling some within the organization he no longer wants to play for the team. He hasn't spoken publicly on the matter, so it's pure speculation why he feels this way.
While Rodgers is spending time in Hawaii, his top five wide receivers are also staying away from camp. It's uncommon for an entire positional group to be absent, so it's likely a show of support for their quarterback. While player unity can be good, it's only hurting the Packers in this case.
With Rodgers out, the team must turn to Jordan Love, the player who is so unfairly in the middle of this mess. The Packers traded up in the first round to snag Love in the 2020 NFL draft, which seems to be the big issue with Rodgers. The team admitted they should've handled that situation better, but the drama goes on.
Love never saw the field last year as Rodgers won his third MVP. He wasn't even the backup. He has a lot to learn, and he won't be able to build a rapport with his receivers if they're all sitting out. The Packers have been close to reaching the Super Bowl the last two seasons. Instead of working on getting over that hump and building that chemistry with Love, the players have decided to support the guy who's not there.
That, right there, is the reason why the New England Patriots keep collecting Super Bowl rings, and the Green Bay Packers put up NFC North banners.