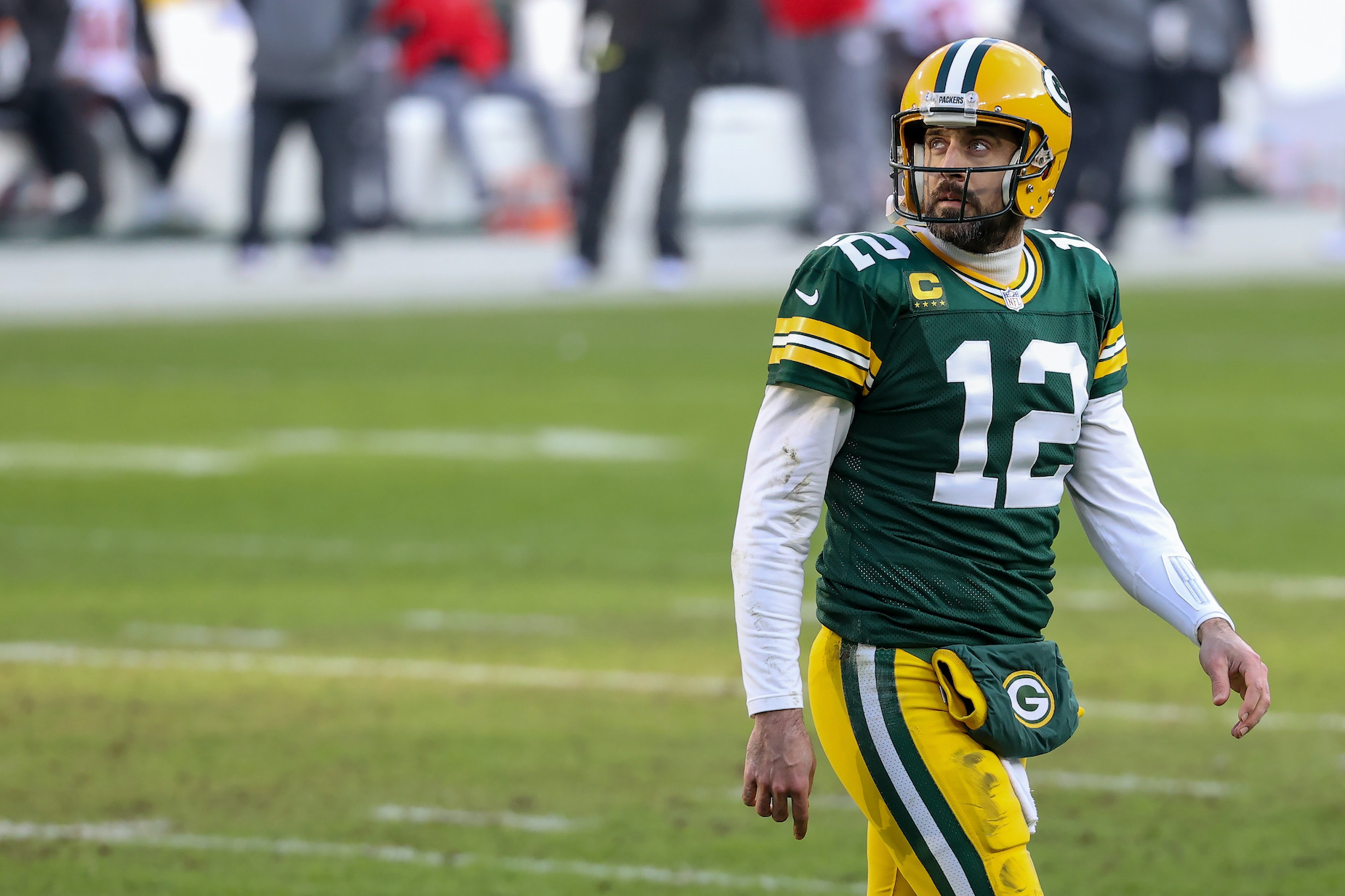 The Green Bay Packers' Offseason Issues Now Go Beyond Aaron Rodgers' Absence and Could Already Be Ruining Jordan Love's Chances of Success
In the modern NFL, almost every successful team has a star quarterback under center. While the Green Bay Packers haven't had to worry about a signal-caller for years, things could be different in 2021. As we've all heard over the past several weeks, Aaron Rodgers doesn't want to return to Wisconsin for the upcoming campaign. …
In the modern NFL, almost every successful team has a star quarterback under center. While the Green Bay Packers haven't had to worry about a signal-caller for years, things could be different in 2021. As we've all heard over the past several weeks, Aaron Rodgers doesn't want to return to Wisconsin for the upcoming campaign.
While the 2021 NFL season won't start for a few more months, organized team activities (OTAs) are officially underway. Although the Rodgers situation is an obvious issue, it's only the beginning of the Packers' problems.
Aaron Rodgers seems sick of the Green Bay Packers and isn't attending OTAs
Ever since he replaced Brett Favre in 2008, Rodgers has grown into the face of the Packers' franchise. The 2021 offseason, however, could spell the end of that successful relationship.
Around this year's NFL draft, Rodgers (indirectly) dropped the bomb, and outlets began reporting that the quarterback had decided to leave Green Bay. While it's still not 100% what pushed him over the edge, the rift seems to boil down to one central theme: a lack of respect.
Since then, both sides have been locked in a stalemate. While Green Bay has brought in some warm bodies to fill out the depth chart, they don't seem eager to bend to Rodgers' will, especially since he's still under contract. On the quarterback's side of the equation, he appears content to try and wait the team out.
Unsurprisingly, Rodgers wasn't present when the Packers' OTAs began on May 24. While that move didn't come as a surprise, it does demonstrate that the signal-caller is ready to sacrifice some money to make his point.
The OTA absences don't end there and put Jordan Love in a bad spot
As veteran NFL fans can confirm, there's nothing that unusual about veteran players skipping OTAs. The Packers', however, are missing a notable chunk of their roster during what could be a pivotal offseason.
As reported by multiple sources, including Adam Schefter, none of Green Bay's top-five receivers were present for workouts. While each of those players is within their rights to do so, their collective decision does put Jordan Love in an awful spot.
If we assume that Rodgers won't be playing in Green Bay this season, it's possible that Love will be thrust into the starting job. That will already be a tough job — no one wants to replace an NFL star — but it will be even tougher without time working with his receivers. Given his role as a backup last season, it's reasonable to assume that Hurts hasn't had many reps with the top offensive unit.
Those reps, however, can't come during OTAs. Combine that with one fewer preseason game, and Love will have to build chemistry pretty quickly.
The Green Bay Packers will remain trapped in limbo until the Aaron Rodgers saga plays out
It goes without saying that the easiest way for the Packers to avoid any quarterback issues is to get Aaron Rodgers back under center in 2021. At this point, though, it's unclear if that's even possible.
As mentioned above, both parties seem locked in a stalemate at the moment. Green Bay's brass understandably doesn't want to make a snap decision regarding their franchise player; Rodgers is also standing pact, as waiting the Packers out is presumably the only way to get what he wants. It's not pretty, but, for better or worse, that's what happens when millions of dollars and sizable egos are on the line.
The longer things play out, though, the worse things get for the Packers. While Rodgers could probably work through the door the day before the regular season begins and run the offense, other quarterbacks don't have that luxury. Whether Blake Bortles, Love, or anyone else besides Rodgers is the starter this fall, they'll have to develop chemistry with the rest of the offense in a pretty abbreviated window.
No matter what happens, though, things will probably get uglier in Green Bay before they get better. Barring a miraculous reconciliation, it's going to be a long offseason for Packers fans.