Davante Adams May Have Just Revealed the Root Cause of Aaron Rodgers' Dispute With the Green Bay Packers
While their 2020 season may have ended in disappointing fashion, the Green Bay Packers still had to feel confident about their chances of success in 2021. Over the past few weeks, however, Aaron Rodgers has ripped up the playbook by engaging in a public feud with the franchise. If the quarterback is to be taken at his word, there's a legitimate chance he'll never play in Wisconsin again.
As fans and analysts have tried to piece together the broken relationship, many have been left wondering what could have pushed Rodgers to use the nuclear option. According to Davante Adams, everything may boil down to a single word.
Aaron Rodgers and the Green Bay Packers could be in the midst of a messy divorce
Ever since he replaced Brett Favre under center, Rodgers has been the face of the Packers. During the 2021 offseason, though, that relationship could be coming to a premature end.
Around the 2021 NFL draft, news broke that Rodgers was unhappy in Green Bay and didn't want to play for the Packers ever again. While additional details have emerged, suggesting he would consider returning if general manager Brian Gutekunst leaves the organization, we're mostly stuck in a holding pattern.
Understandably, the Packers aren't too keen to make any desperate moves. For all of Rodgers' unhappiness, he doesn't have much leverage short of retiring. While the Green Bay organization has brought in some additional signal-callers as insurance, it's primarily standing pat. On the whole, there's no need for the franchise to make a drastic move in the middle of May.
While that reality does make sense, it still sets up quite the standoff. Rodgers has made his dissatisfaction public; the Packers, as far as we can tell, seem ready to call his bluff.
Aaron Rodgers' issues could boil down to a single word: respect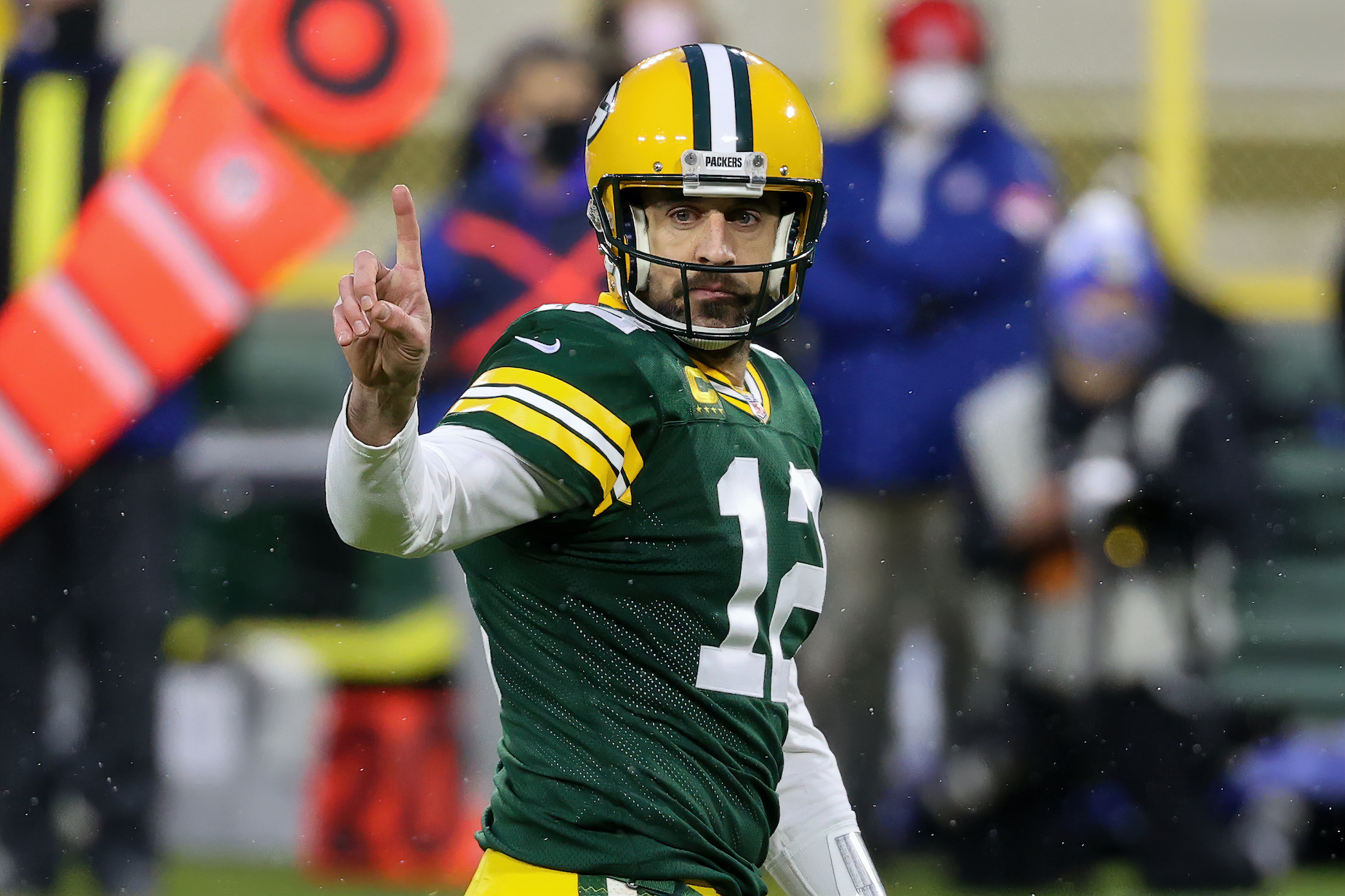 Ever since Rodgers' dissatisfaction became public knowledge, everyone has been searching for the cause of the rift.
Is it because the Packers drafted a quarterback last year? Did everything disintegrate because they failed to consult their star on other personnel decisions? While we still don't know the specifics, Davante Adams did seem to suggest the root of the problem.
"It's just something that's part of the business — you've got to keep people happy," Adams told NBC's Peter King. "And it's tough because you have so much time invested in one place, and you've done so much for one place you just hope to see that respect reciprocated, I guess you could say. And when it doesn't work out exactly how you want, you have issues like this."
King himself then doubled down on the respect aspect.
"It's much more a respect situation than a contractual one," he wrote. "Rodgers feels like his opinion inside the building isn't valued, and it's been exacerbated by the team taking his supposed heir, Jordan Love, in the 2020 draft without informing him first."
Respect may be a simple word, but it's a tough problem for the Green Bay Packers to solve
On paper, respect is a fairly simple concept; even if it's tough to articulate, everyone knows what it means.
The problem for the Packers is making Rodgers believe they now respect him.
While we don't know the exact timeline of events that caused the quarterback to feel disrespected, we can reasonably assume that a few decisions played a part in the break. As King mentioned, drafting Jordan Love didn't help. You could also consider the club's refusal to draft offensive weapons in the first round, as well as the decision to release Jake Kumerow.
Short of apologizing, there's no real way for Green Bay to address those issues. In regard to draft-day decisions, the next chance to pick an offensive player is a year away. As for Love, the Packers can't move him just because Rodgers isn't happy. Like it or not, the veteran is going to be replaced someday.
So how do Rodgers and the Packers sort things out? At this point, it simply isn't clear. No matter what happens, though, respect will presumably be at the heart of the issue.