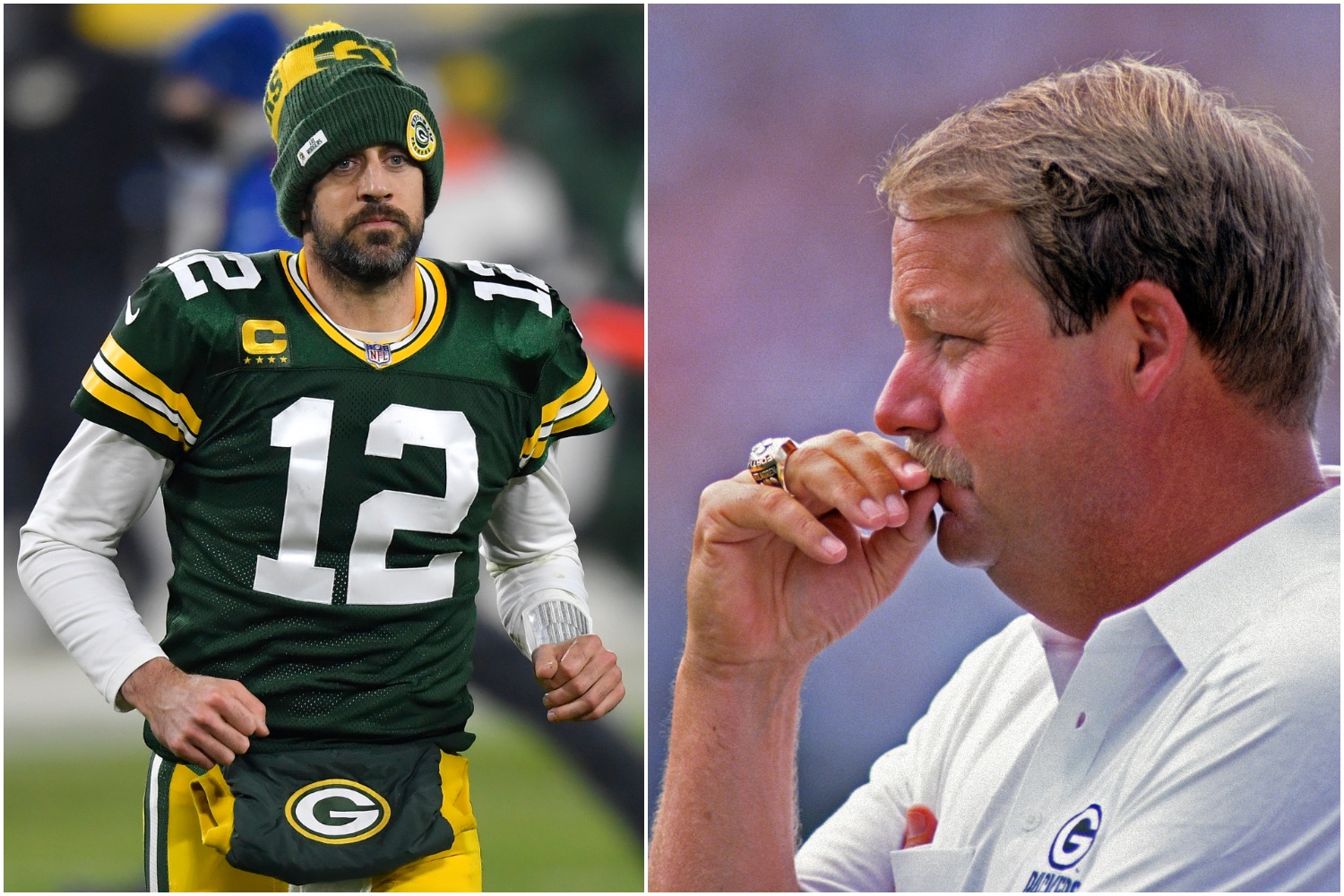 Former Packers Coach Mike Holmgren Makes Surprising Prediction About Aaron Rodgers' Future in Green Bay
Former Green Bay Packers coach Mike Holmgren delivered a surprising prediction about where he thinks Aaron Rodgers will play football in 2021.
The Green Bay Packers have enjoyed continuity at the quarterback position for a ridiculous length of time. Before Aaron Rodgers took over starting duties in 2008, Brett Favre stood atop the depth chart for 16 straight seasons. But with the aging star unhappy with his situation, speculation continues to swirl about Rodgers' future with the franchise.
Considering he worked for the Packers for almost a decade, Mike Holmgren understands what it's like to both call Green Bay home and to leave it behind. With an eye on the 2021 season, the retired coach delivered a surprising prediction about what he thinks lies ahead for the reigning NFL MVP.
Mike Holmgren knows exactly what it's like to leave Green Bay
The Packers gave Holmgren his first opportunity to be an NFL head coach. And boy did he reward them for their leap of faith.
Coming off a 4-12 campaign in the last year of the disappointing Lindy Infante era, Green Bay made an immediate turnaround under Holmgren. The former San Francisco 49ers assistant led the team to a 9-7 finish in each of his first three seasons at the helm.
Of course, everything clicked in 1996. With Favre leading a high-octane offense, the Packers blazed their way through the playoffs and emerged as Super Bowl champions. Although they came up just short of winning back-to-back titles, they remained a double-digit win squad all the way to the end of Holmgren's tenure.
But after compiling a 75-37 regular-season record (plus a 9-5 mark in the playoffs), the California native resigned from the Packers and accepted an eight-year contract to become head coach of the Seattle Seahawks. His decision to leave didn't pay off in terms of championship hardware. Holmgren went 86-74 during his 10-year run with the Seahawks, and his only Super Bowl appearance ended with a 21-10 defeat at the hands of the Pittsburgh Steelers.
The former Packers coach delivers surprising prediction about what lies ahead for Aaron Rodgers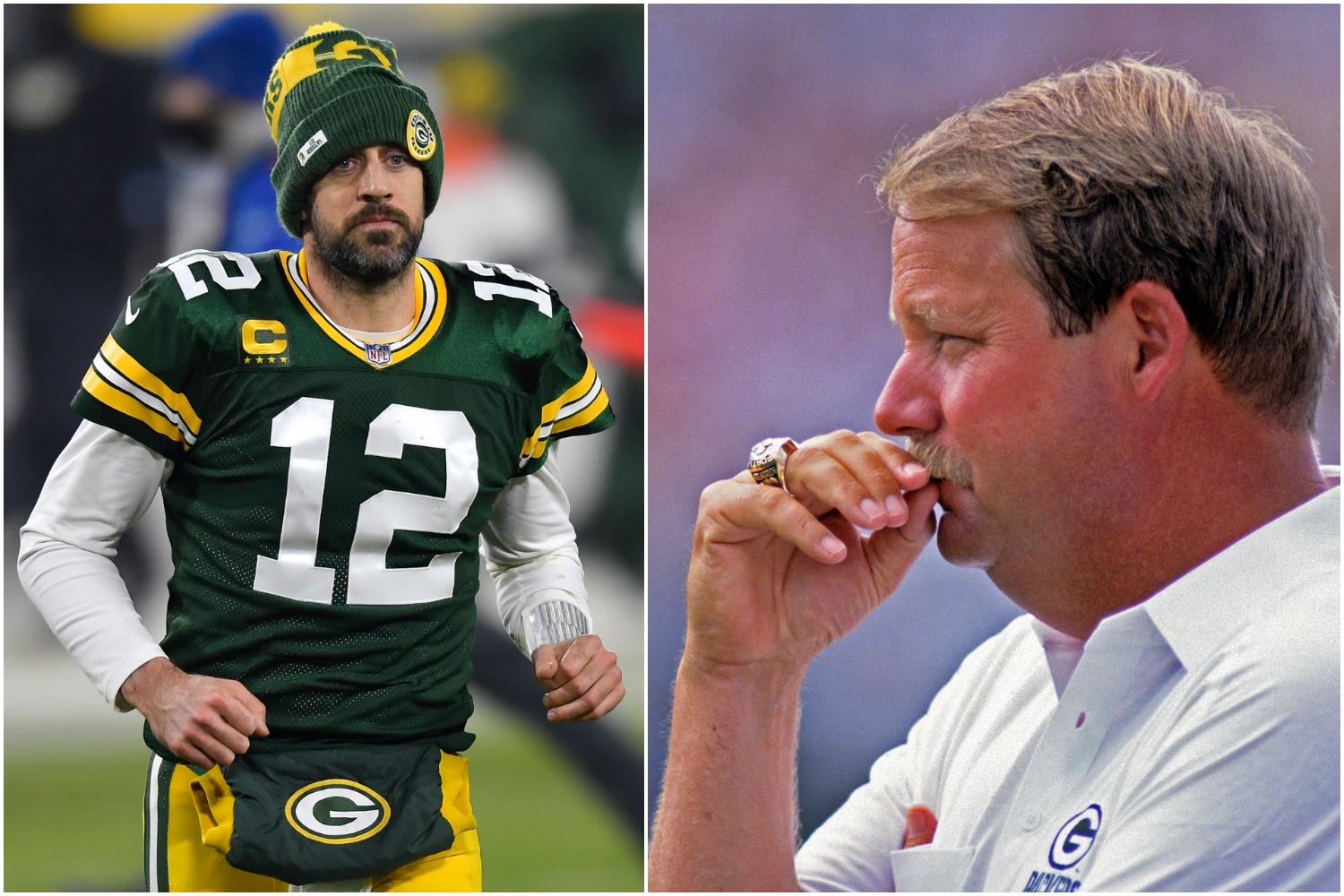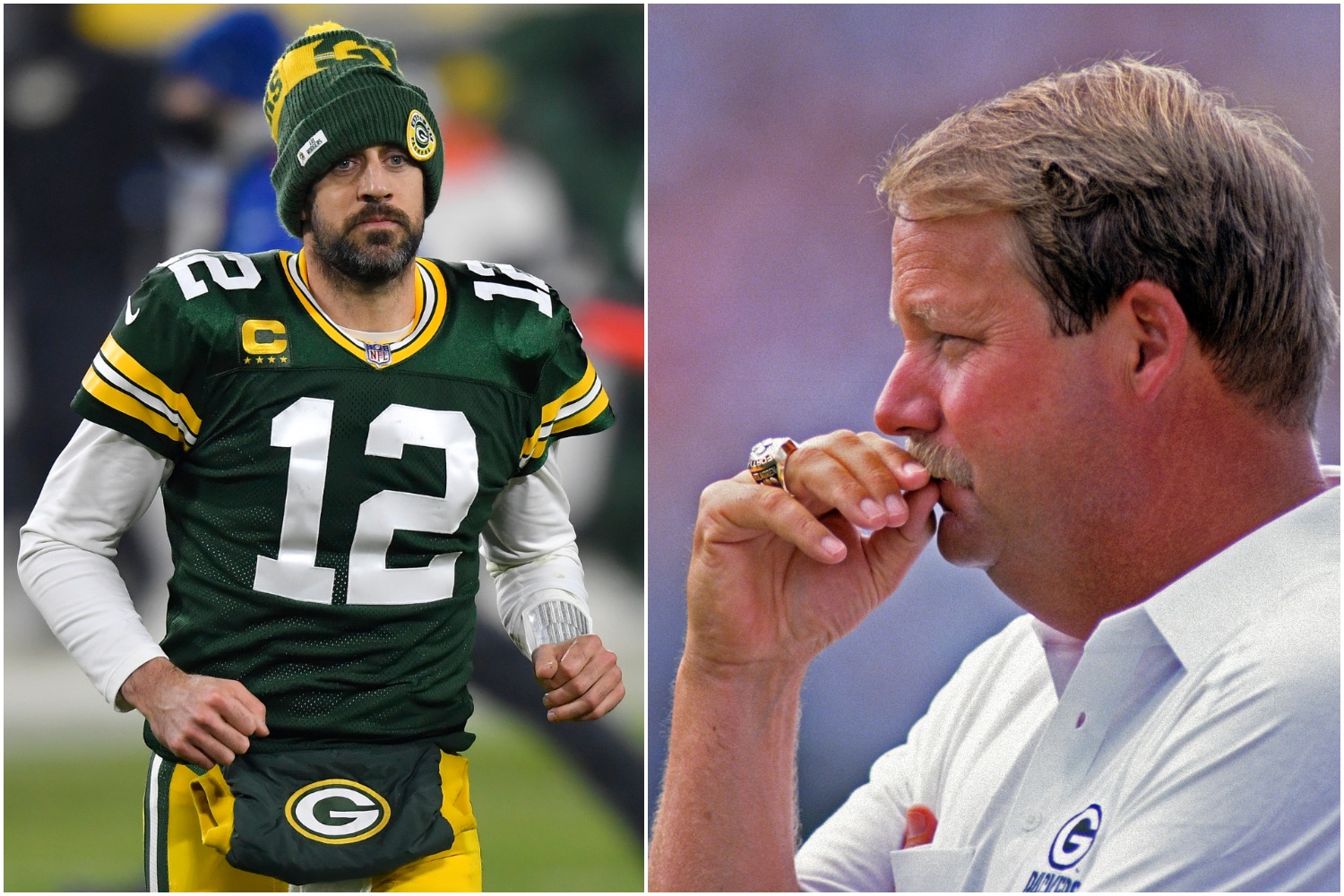 Every story has an end. For Holmgren, his NFL coaching career came to a close after the 2008 season. Of course, that was the year Rodgers assumed his throne in Green Bay. But after spending more than a decade as the face of the franchise, the nine-time Pro Bowler no longer wants to remain with the Packers.
So far, general manager Brian Gutekunst has stood firm about the team's desire to hold on to the 37-year-old quarterback. Meanwhile, Rodgers seems set about throwing his next pass as a member of another NFL team.
As someone with experience with orchestrating an exit out of Green Bay, Holmgren weighed in with his thoughts about the situation on the NFL Network. But his prediction about where Rodgers play in 2021 seems surprising based on all the reports about the aging star's mindset.
"I think it is absolutely fixable," Holmgren said. "I just see him playing there for the Green Bay Packers next year. I trust and I hope that they can bridge the gap and make things work."
Will Rodgers get his wish of finding a new NFL home?
Will the Packers' starting quarterback still wear No. 12 this season? That isn't a question about Rodgers changing his number. Rather, it reflects the uncertainty surrounding the most critical position on the field.
On one hand, it's easy to see why the Packers remain firm (at least publicly) about not trading one of the top-five quarterbacks of all time. Not only would it create a precedent for players to talk their way out of town but it would also clearly make Green Bay a weaker team. Unless Jordan Love somehow developed all the skills necessary to start in 2021 by standing on the sidelines for his entire rookie season, the Packers would experience a significant drop-off by moving on from Rodgers.
Still, if the disgruntled veteran wants out, why not sell him to the highest bidder? The Denver Broncos stand out as a logical trade partner. Could a package of first-round picks and proven players entice Green Bay to send Rodgers to the AFC?
Would the Miami Dolphins be willing to trade Tua Tagovailoa and draft choices for the future Hall of Famer?
Those scenarios don't seem entirely unreasonable. And if this staring contest continues, the Packers may be forced to open their phone lines for business after all.
All contract data courtesy of Spotrac. All statistics courtesy of Pro Football Reference.