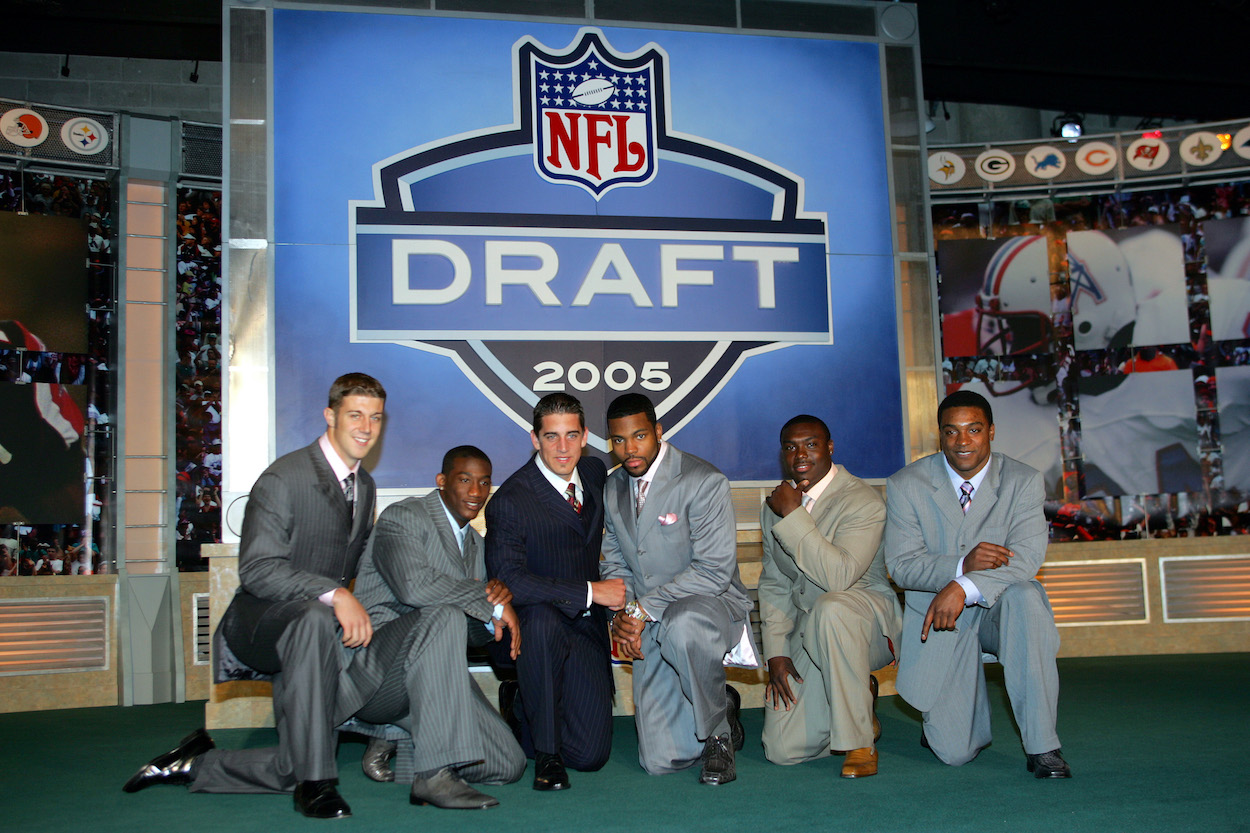 A Car Door and Some Good Manners Stood in the Way of the San Francisco 49ers Drafting Aaron Rodgers in 2005
The San Francisco 49ers had a chance to draft Aaron Rodgers No. 1 overall in 2005, but an act of kindness got in the way.
Aaron Rodgers grew up as a huge San Francisco 49ers fan. He first fell in love with football watching Joe Montana lead his hometown team to four Super Bowls, and he set out on a mission to follow in the footsteps of his hero.
When Rodgers was finally eligible to enter the NFL draft in 2005, he thought his lifelong dream was about to become a reality. The 49ers held the No. 1 overall pick in the draft, and they needed a quarterback. But to Rodgers' surprise, San Francisco passed on him for Utah's Alex Smith, and he dropped all the way to the Green Bay Packers at 24th overall. Years later, Rodgers revealed the reason why the 49ers went with Smith over him, and San Francisco fans might want to shield their eyes.
Aaron Rodgers wanted to go to the 49ers in the 2005 NFL draft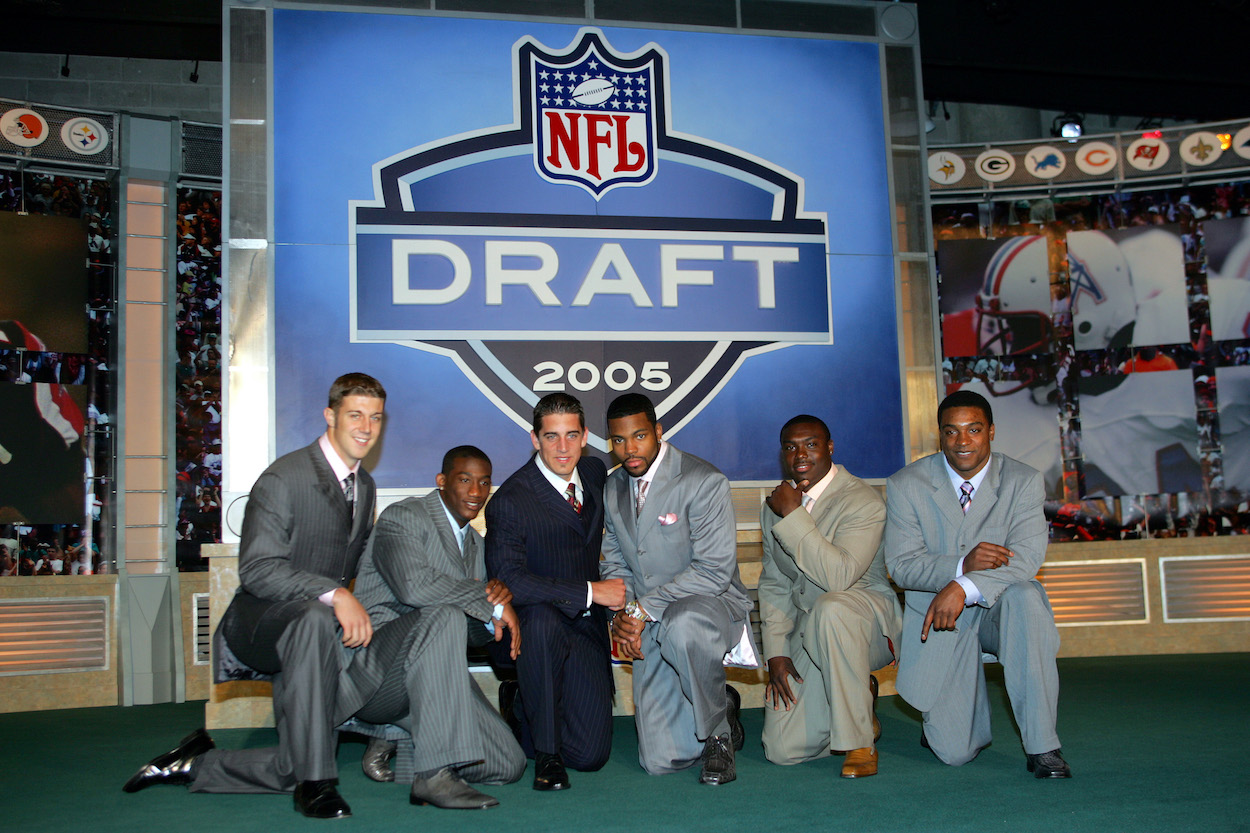 When Rodgers came out of college to enter the NFL draft in 2005, he thought he picked the perfect time to do so. The 49ers, the team Rodgers rooted for growing up as a Chico, Calif. native, held the No. 1 overall pick. Rodgers fell in love with football in the first place because of Montana and the 49ers, so he faced the life-changing opportunity of being able to suit up for his hometown team.
"That was so important for me, as far as setting dreams and goals was being able to watch the late '80s and early '90s 49ers teams, which were obviously fantastic," Rodgers told NBC's Mike Tirico ahead of a "Sunday Night Football" game against the 49ers in 2019. "I remember sitting down, we'd have a big Super Bowl party, and watching [Joe Montana] and The Drive. Then thinking, even at 5, 6 years old, 'That's what I want to do. I want to go out and be like that.'"
But, in a shocking move, the 49ers opted for Smith instead of Rodgers at No. 1 overall. The reasoning? A simple, altruistic act from Smith himself.
The 49ers didn't draft Rodgers because of a car door and some good manners
In 2016, 11 years after Rodgers slipped past the 49ers in the draft, the QB revealed the reason why San Francisco passed on him in 2005. Amazingly, it wasn't even football-related.
Rodgers told the story to Bill Simmons on HBO's Any Given Wednesday.
"The story that I heard, and I don't know if it's true or not, was that Mike Nolan said that when he saw Alex open the car door for his mom, he knew that was the quarterback he wanted," Rodgers said.
Rodgers evidently didn't stand out as a franchise quarterback with the right character, but that's because he didn't even have a chance to show off his good manners.
"I was at lunch with [the 49ers]," Rodgers continued. "My mom wasn't there. My dad wasn't there…. I just laugh at stories like that because it has nothing to do with being a quarterback."
Rodgers had the perfect response after getting passed over by the 49ers
Rodgers was undoubtedly disappointed that his favorite team passed him up in 2005, but he used it as fuel to launch his legendary NFL career with the Packers. After the draft, Rodgers had the perfect response for the 49ers for making a huge mistake.
"How disappointed are you that you will not be a 49er?" a CBS 5 reporter asked.
"Not as disappointed as the 49ers will be that they didn't draft me," Rodgers responded.
He sure was right about that.