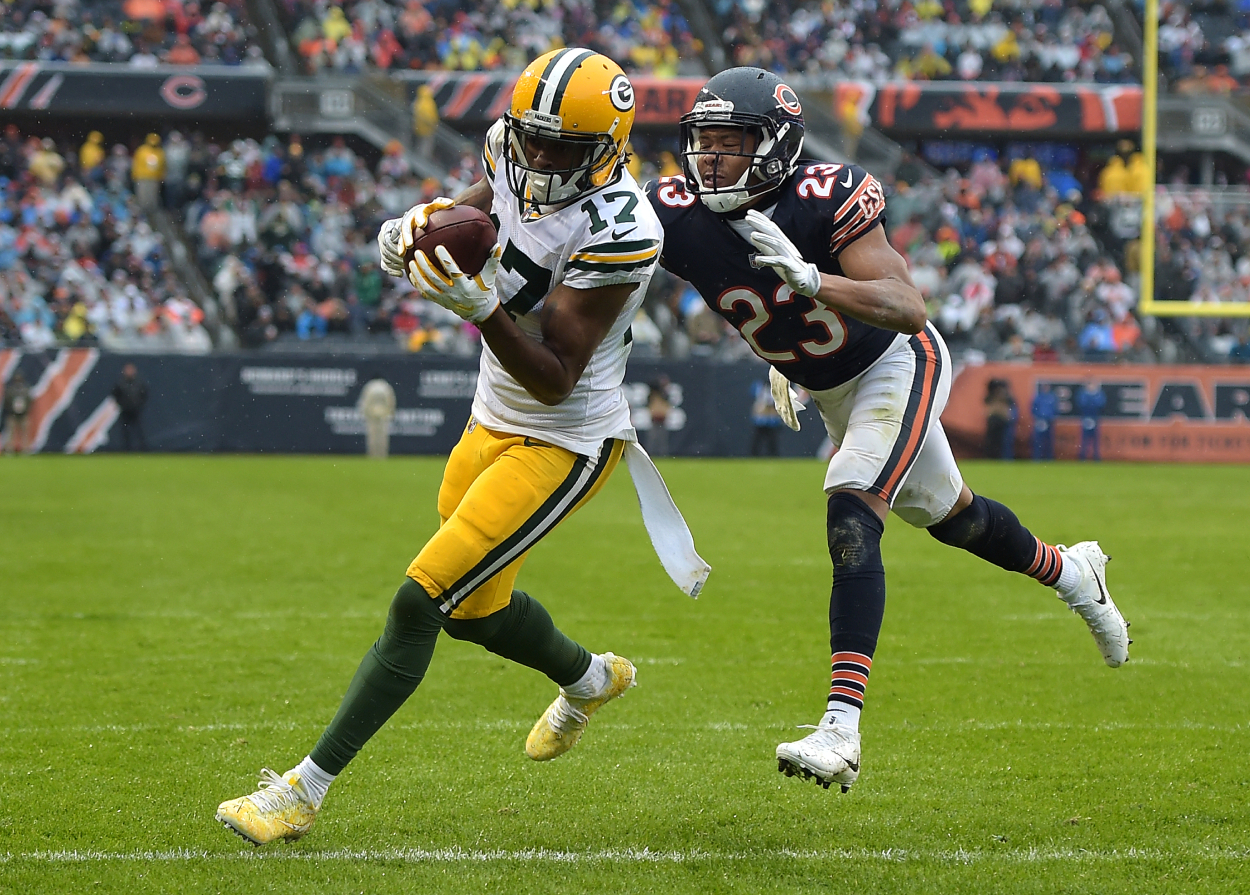 Davante Adams Seemingly Joins Aaron Rodgers vs. Packers Feud With Cryptic Messages
Davante Adams seemingly weighs in on the Aaron Rodgers situation with the Packers.
Davante Adams and Aaron Rodgers have developed a strong relationship on and off the field over the last several years. The Green Bay Packers have thrived in the passing game mainly because of the Rodgers-to-Adams combination. Rodgers has been in the news lately for all the wrong reasons, expressing his desire to no longer call Green Bay home. Adams appeared to cryptically weigh in on the situation.
Davante Adams has quickly turned himself into one of the NFL's best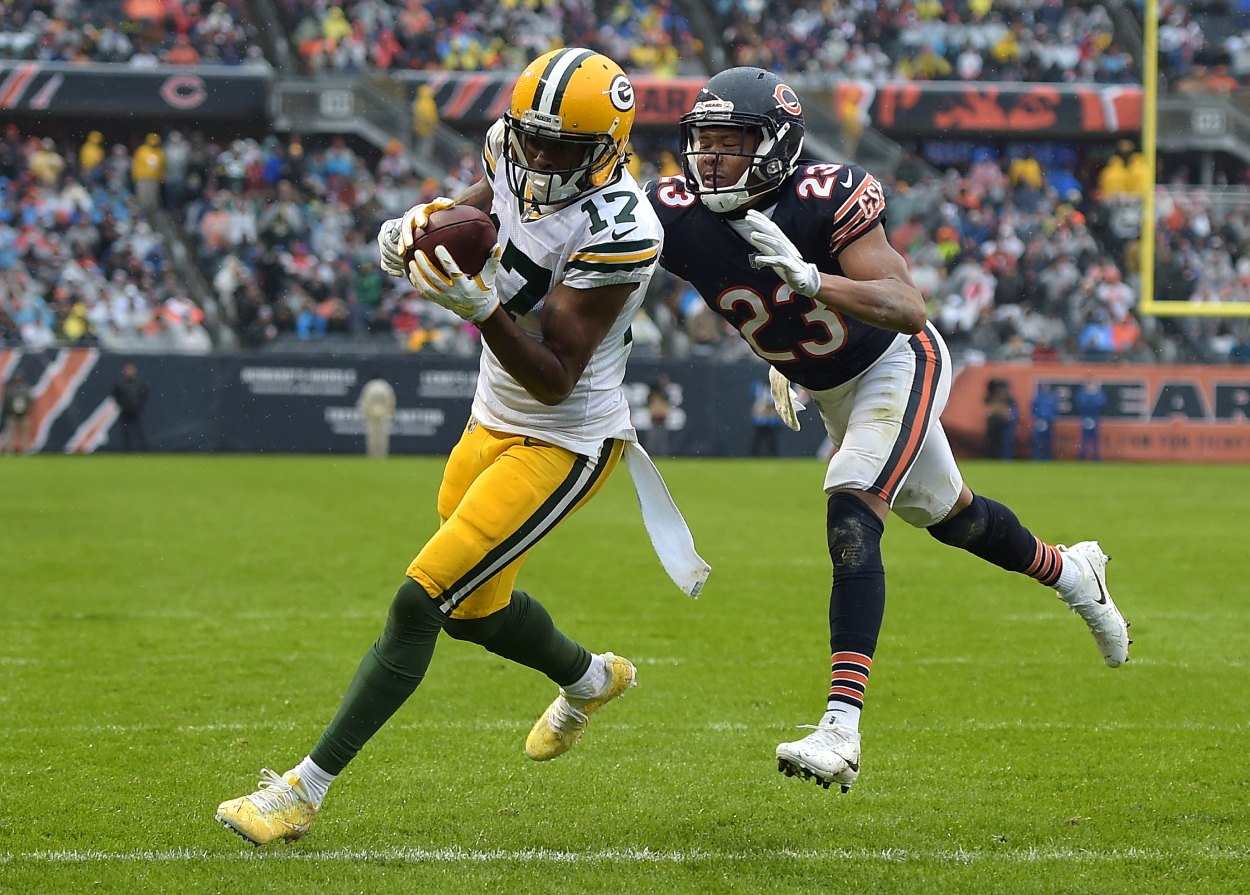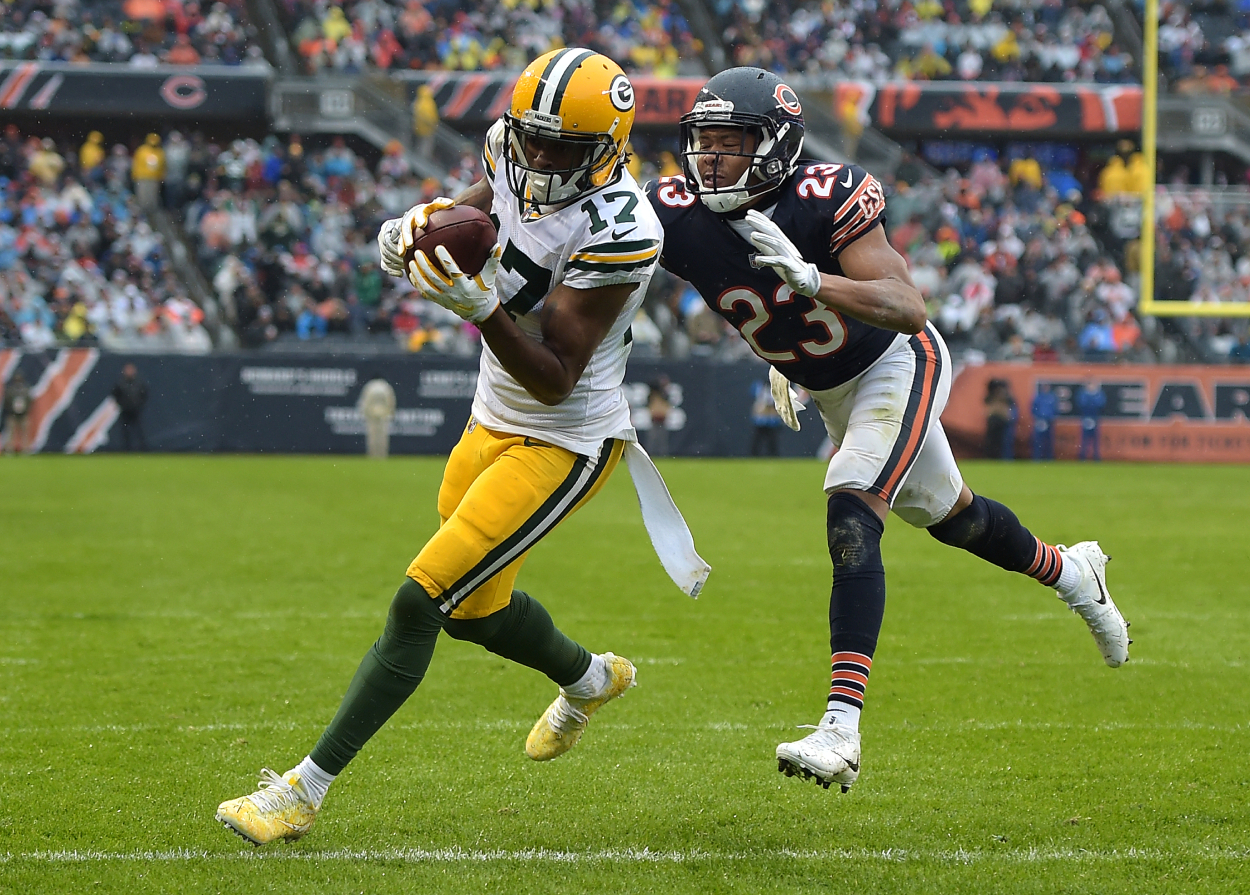 Adams doesn't have a whole lot of help in the wide receivers department. There's no clear-cut No. 2 wideout on the Packers, and he's been known to see his fair share of double teams. Despite the lack of a proven receiver lining up opposite him, Adams has continued to put up big numbers and be their go-to guy.
Adams missed two games in 2020 and still managed to lead the NFL with 18 touchdown receptions. He was also tops in the league with 98.1 receiving yards per game. He had a career-high 115 catches and also added two more touchdown catches in the postseason.
Adams just finished his seventh season with the Packers. He made the Pro Bowl the last four seasons and has 70 touchdowns in his pro career, postseason included.
Adams weighing in on feud between Rodgers and the Packers?
While Rodgers has reportedly stated he no longer wanted to play for the Packers, Adams must be holding his breath. The two have a healthy connection and a strong relationship. They have great chemistry, and it translates to success on the field.
While the Packers have stated they aren't trading Rodgers, who has three years left on his contract, he is clearly unhappy. It was reported he thought he was headed to the San Francisco 49ers on draft night. The relationship is clearly on the rocks, and Adams seemingly voiced his opinion via social media.
On Twitter, the receiver simply wrote, "Gotta appreciate what u got while ya got it!"
Adams then shared a photo on Instagram of a goat standing on the side of a mountain. Is that a reference to Rodgers (the GOAT) being left all alone? Rodgers had voiced his displeasure about not being involved in personnel decisions.
Rodgers 'liked' Adams' tweet
When athletes put themselves in a bad position as Rodgers has with the Packers by making it known they want out, it forces speculation. If Rodgers doesn't speak publicly on the matter, it's tough to understand his true feelings. Cryptic tweets don't help.
Tom Brady and J.J. Watt went through cryptic tweet-phases before moving on from their original teams. Adams' tweets could certainly be generic and related to something else. Still, given the timing and the amount of publicity the Rodgers story has gotten, it's more than likely connected to his quarterback.
In any case, Rodgers took to Twitter on Monday and gave Adams' tweet a thumbs-up.