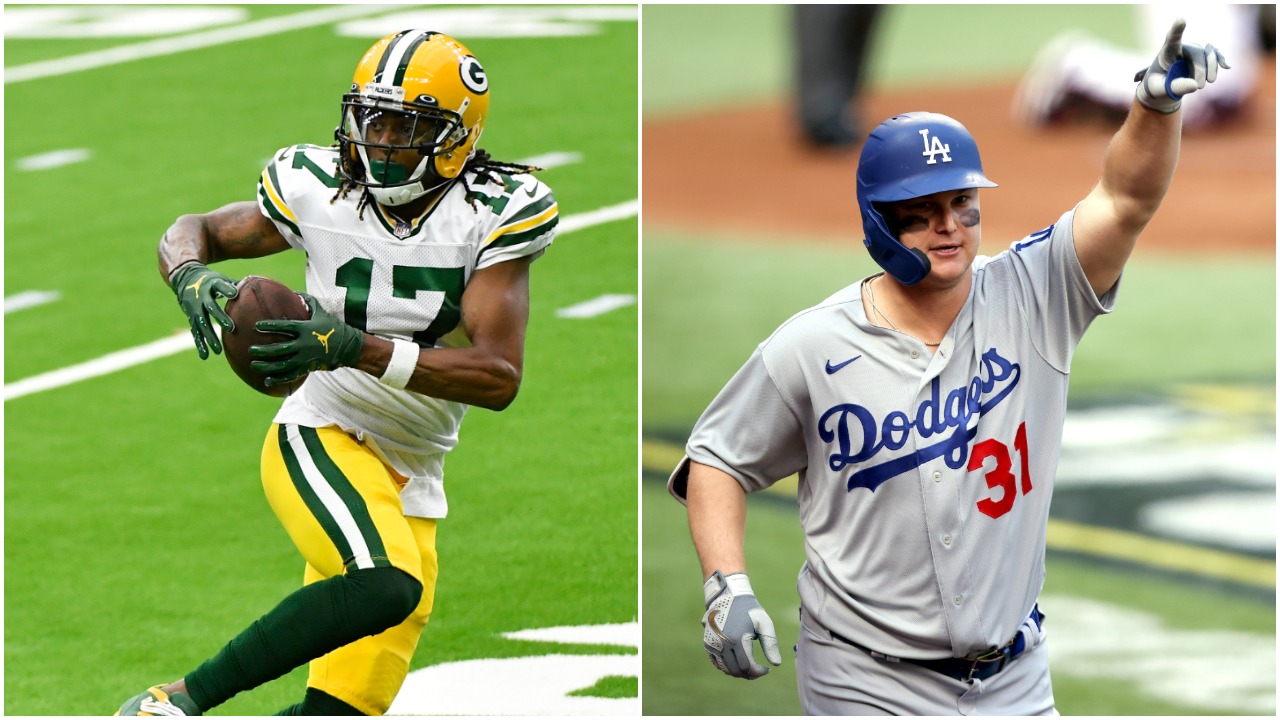 Packers Star Davante Adams Was the Second-Best Wide Receiver on His High School Team Behind a Guy Who Just Won a World Series
Green Bay Packers wide receiver Davante Adams and new World Series champion Joc Pederson were teammates at Palo Alto High School.
Davante Adams has become one of the best wide receivers in the NFL and he and Aaron Rodgers are easily one of the most dangerous duos in the league. But (in our best 30 for 30 voice) what if we told you that the Green Bay Packers star wasn't even the best wideout on his high school team? And what if we told you that the guy who outperformed him was none other than newly-crowned World Series champion Joc Pederson?
It's true. When Joc Pederson was a senior and Davante Adams was a junior at Palo Alto (CA) High School, Pederson put up bigger numbers for the Vikings than did Adams. Both were multi-sport stars and have obviously gone on to have highly successful and lucrative careers. So before we get to the stats from the aforementioned season at Palo Alto, let's take a quick look at what both have done since graduation.
The baseball career of Joc Pederson
Seeing as how Joc Pederson graduated first in 2010, we'll start with him. Both a football and baseball star, Pederson obviously picked the latter and was taken in the 11th round of the 2010 MLB draft by the Dodgers. He backed out of his commitment to play baseball at USC and signed with LA, receiving a $600,000 signing bonus. After a few seasons in Single-A ball, Pederson moved up to Double-A in 2012 and then to Triple-A in 2014. He made his big-league debut with the Dodgers when rosters expanded at the end of the 2014 season and was named LA's starting center fielder ahead of the 2015 campaign.
Barely a month into his first full season in the majors, Pederson became the first Dodgers rookie in 46 years to homer in four consecutive games, a feat he accomplished again another month later. He was named an MLB All-Star and finished sixth in the NL Rookie of the Year vote, finishing the season with a .210 average, 26 home runs, and 54 runs batted in.
Since his big-league debut, Joc Pederson has a .230 average with 130 home runs and 303 runs batted in. He hit a team-high .382 during the 2020 postseason and added two home runs, including one in Game 5 of the World Series, to help the Dodgers to their first championship since 1988. Pederson is now a free agent.
The football career of Davante Adams
Davante Adams lettered in both basketball and football at Palo Alto High and continued his football career at Fresno State upon graduation in 2011. He redshirted as a true freshman and became an immediate threat for the Bulldogs when he finally took the field in 2012.
Adams caught 102 passes for 1,312 yards and 14 touchdowns that season and was named Mountain West Conference Freshman of the Year, also earning First-Team All-MWC honors. He was even better in 2013. Adams led the nation with 131 receptions for 1,719 yards and 24 touchdowns and was named a Second-Team All-American. His touchdown total broke the MWC record and is still the fourth-highest single-season total for a wideout in FBS history.
Davante Adams chose to leave Fresno State and was taken by the Green Bay Packers in the second round of the 2014 NFL draft with the 53rd overall pick. In his first six seasons in Green Bay, Adams caught 431 passes for 5,194 yards and 44 touchdowns. He was named to the Pro Bowl in each of the last three seasons and will certainly get a fourth nod in 2020. Adams is enjoying one of the best seasons of his career thus far and could be in line to earn All-Pro honors for the first time.
Joc Pederson put up better receiving numbers than did Davante Adams in 2009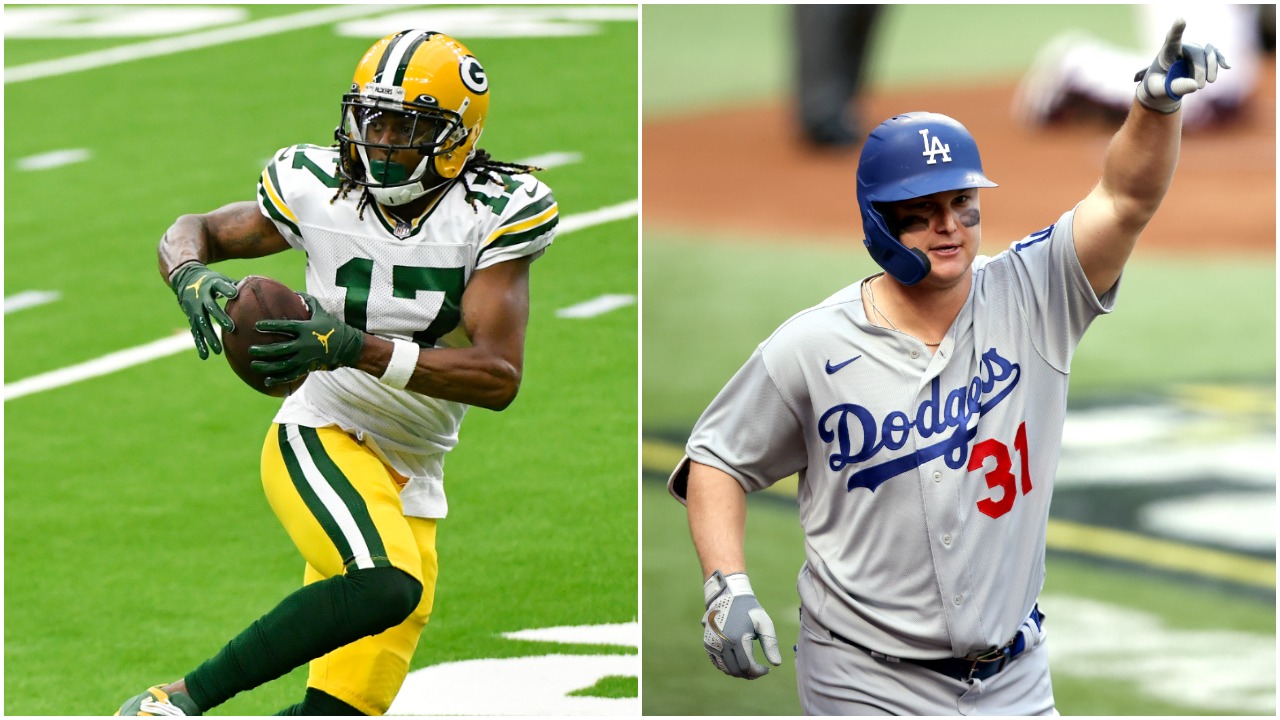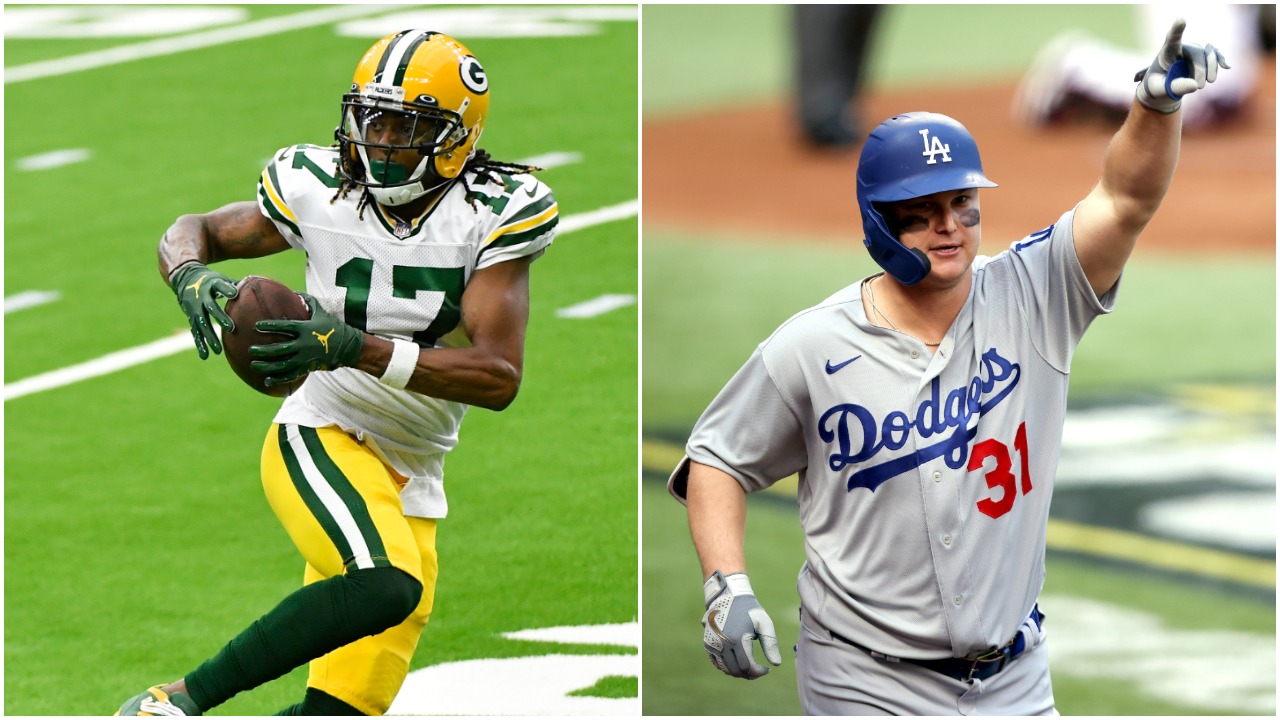 So here's what you've all been waiting for, the Joc Pederson vs. Davante Adams comparison. So the season we're looking at here for Palo Alto High School would be the 2009 campaign.
So here's how the numbers shake out. During that season, Joc Pederson caught 30 passes for 650 yards and nine touchdowns in 10 games. That averages out to 65 receiving yards per game and 21.7 yards per catch. As for Davante Adams, he caught 29 passes for 484 yards and seven touchdowns in 11 games, which averages out to 44 receiving yards per game and 16.7 yards per catch. Kinda crazy, right?
With Joc Pederson gone, Davante Adams became the main target as a senior in 2010 and racked up 63 catches for 1,094 yards and 11 touchdowns in 14 games. Adams also played cornerback that year and recorded 44 tackles (22 solo), forced two fumbles, and had one interception in leading the Vikings to a state championship.
Davante Adams is now looking to add a professional championship to his resume, something Joc Pederson obviously just took care of.
Stats courtesy of Sports Reference and MaxPreps