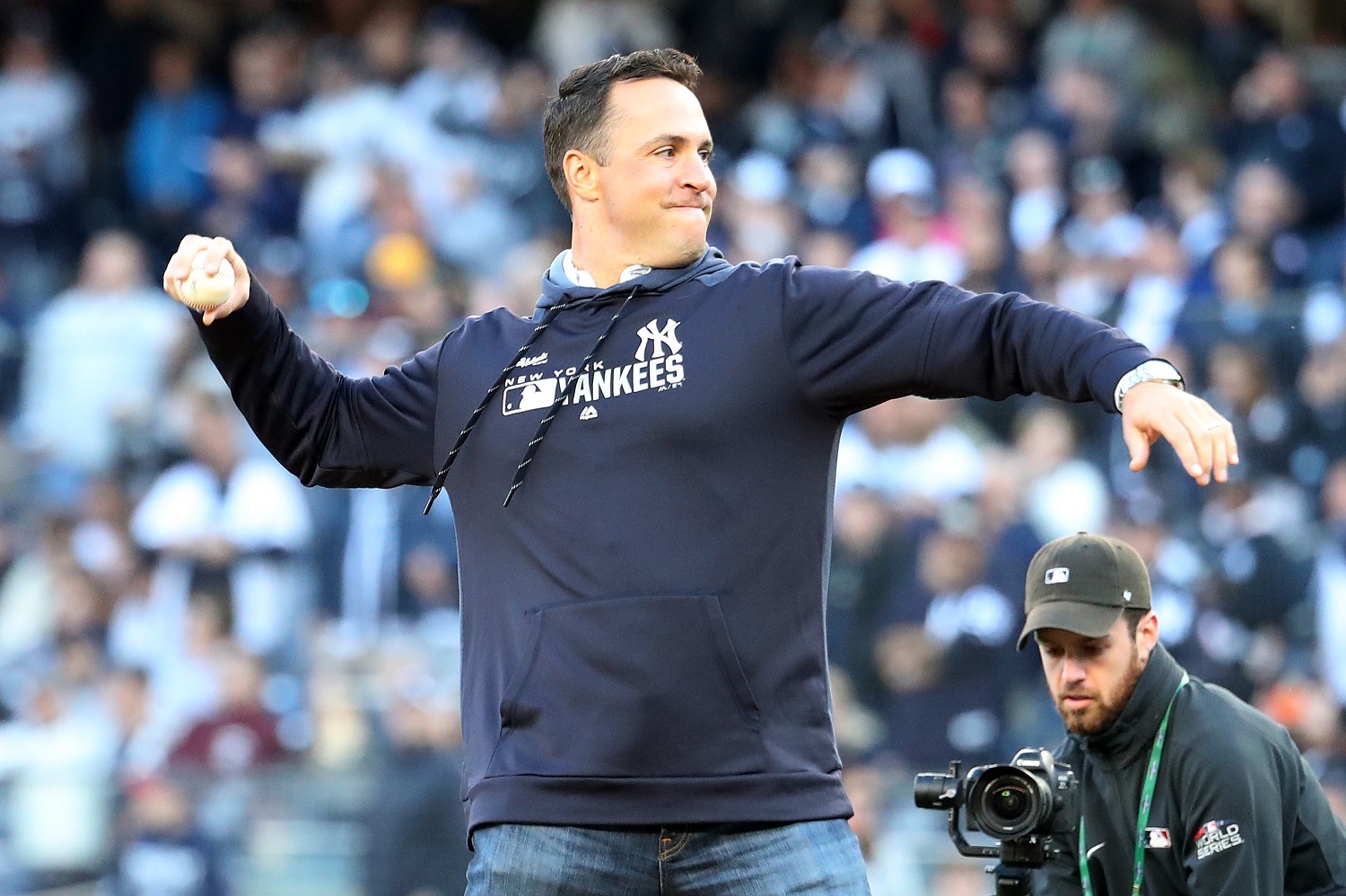 Inspired by His Grandfather, World Series Champ Mark Teixeira Is Helping Break Down Barriers Surrounding Men's Health
World Series champion Mark Teixeira has partnered with Depend and the Prostate Cancer Foundation on a wonderful new health campaign.
Mark Teixeira has long made it a point to help people. When he signed his first contract with the Texas Rangers in 2001, he funded a scholarship at his high school in Baltimore in honor of a friend and teammate who was tragically killed in a car accident. With that same contract, he also donated money to the Georgia Tech baseball program, for whom he won the Dick Howser Trophy, which is essentially college baseball's version of the Heisman Trophy.
When Teixeira signed the biggest contract of his career in 2009 with the New York Yankees, he set up an endowment for a permanent baseball scholarship at Georgia Tech. Over the years, he's contributed to numerous charities and gotten himself involved in many community projects. When his grandfather, a World War II veteran whom Teixeira calls his hero, was diagnosed with Parkinson's disease, Mark Teixeira and his family moved him in and became his primary caregivers. And it's that same grandfather that inspired Teixeria to get involved in his latest campaign to help people.
Mark Teixeira has recently partnered with Depend and the Prostate Cancer Foundation for the Stand Strong for Men's Health campaign, which was designed to help destigmatize male incontinence, raise awareness and money for prostate cancer research, and celebrate those who choose to take charge of their health as Teixeira's grandfather did.
Sportscasting spoke with Mark Teixeira about this fantastic new campaign and he shared how Depend products allowed his grandfather to see more of his games and stay involved in his family's life.
But before we get to the interview, here's a quick reminder for those who've forgotten just how good of a ballplayer Mark Teixeira was.
Mark Teixeira was a three-time All-Star and a World Series champion
First drafted out of St. Joseph High School by the Red Sox in 1998, Mark Teixeira chose not to sign due to some shady tactics on Boston's part ahead of the draft and enrolled at Georgia Tech, where, as mentioned, he won the Dick Howser Trophy. He re-entered the draft in 2001 and was taken with the fifth overall pick by the Rangers. He played just one full season in the minors before joining the big-league club ahead of the 2003 season.
As a rookie, Teixeira hit .259 with 26 home runs and 84 runs batted in and finished fifth in the AL Rookie of the Year voting. Two years later, he earned his first MLB All-Star selection and finished the 2005 season with a .301 average and 43 home runs. His 144 runs batted in that year are still the most by a switch hitter in a single season. Teixeira also won his first Gold Glove and his second Silver Slugger Award that season.
In July 2007, Mark Teixeira was traded to the Braves, who moved him to the Angels a year later. As a free agent ahead of the 2009 season, he signed an eight-year/$180 million contract with the Yankees and immediately helped the team to a World Series title. Teixeira hit .292 with 39 home runs and 122 runs batted in that season and finished second in the AL MVP vote, losing out to Twins catcher Joe Mauer. Teixeira also earned his second All-Star nod that year and won his third Gold Glove and third Silver Slugger.
Mark Teixeira played eight seasons for the Yankees before retiring at the end of the 2016 season. He earned a third All-Star selection in 2015 and ended his big-league career with a .268 batting average, 409 home runs (he was only the fifth switch-hitter in MLB history to reach 400 home runs), and 1,298 runs batted in.
Mark Teixeira has partnered with Depend and the Prostate Cancer Foundation for the Stand Strong for Men's Health campaign
As mentioned, Mark Teixeira recently partnered up with Depend and the Prostate Cancer Foundation for the Stand Strong for Men's Health campaign. Teixeira understands that talking about incontinence, one of the common side effects of prostate cancer and Parkinson's disease, isn't always easy to talk about but wants more men to take charge of their health and not feel embarrassed in discussing it. His grandfather wore Depend products so he could attend his grandson's games and was open in talking about his health so he could continue to spend time with his loved ones for as long as possible.
After chatting with Mark Teixeira for a few minutes about the 2020 World Series (like me, he agrees that people are missing out on a really great series and hopes these low ratings don't continue into next year) and how he's handling life during the COVID-19 crisis, we got into the heart of the conversation as he explained to Sportscasting why he hooked up with Depend and the Prostate Cancer Foundation for this campaign.
"My grandfather was a hero of mine growing up. This guy fought in World War II and served his country and who was somebody I looked up to. As he got older and had these health issues, I didn't think any less of my grandfather. I just knew that 'hey, this is life' and when you have prostate cancer or Parkinson's disease like my grandfather did, you do need some help.
"And it's really interesting that ever since I partnered on with the Stand Strong For Men's Health initiative, I've had guys reach out to me because of the social media posts that I've done and say 'hey, my dad has been going through this and just…thank you.' And that's all matters is people being willing to talk about it, people willing to ask for help, and breaking down that stigma. And I think it really helps to know that so many others are in the same boat."
The goal is to help raise $200,000 in November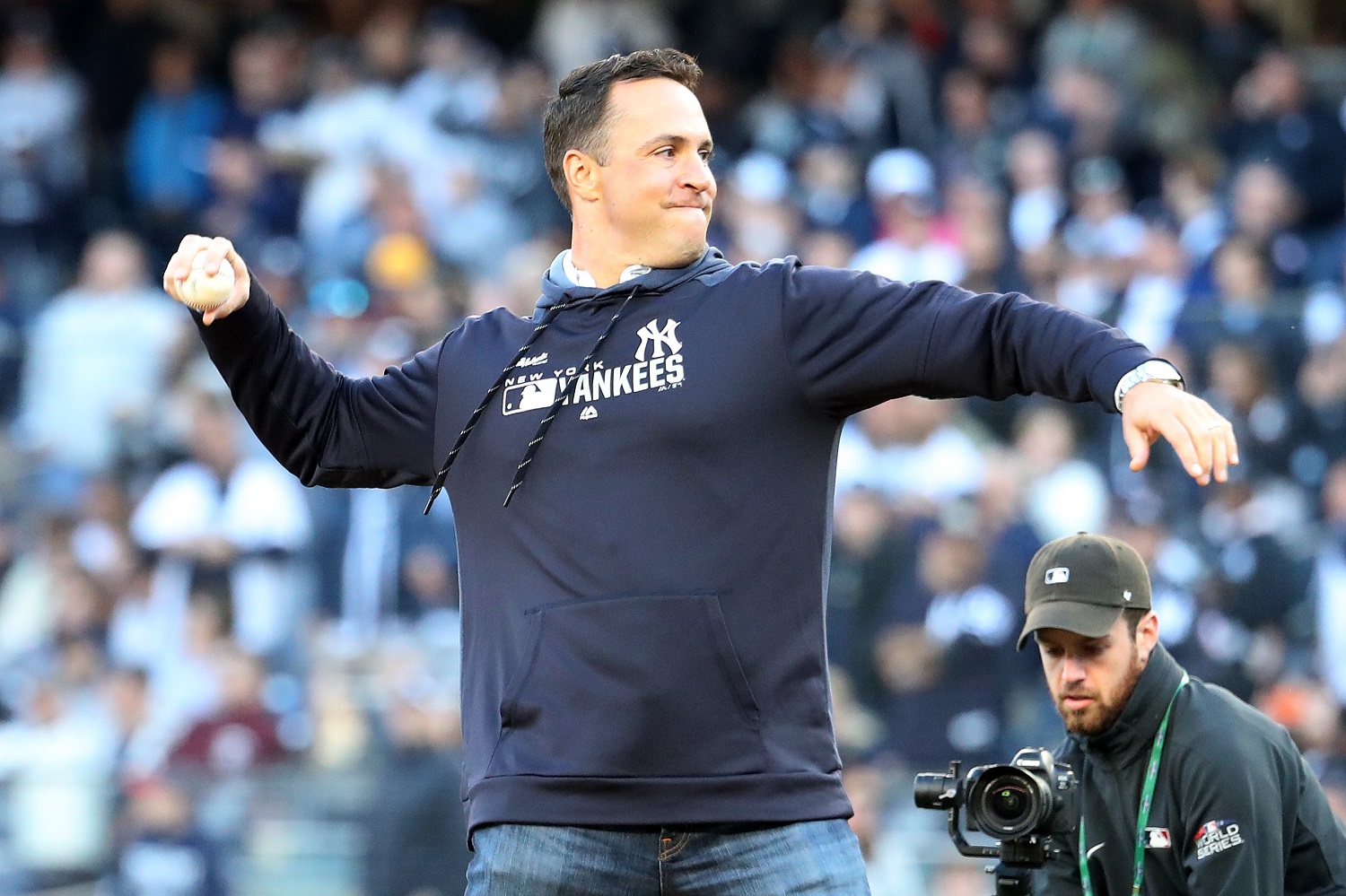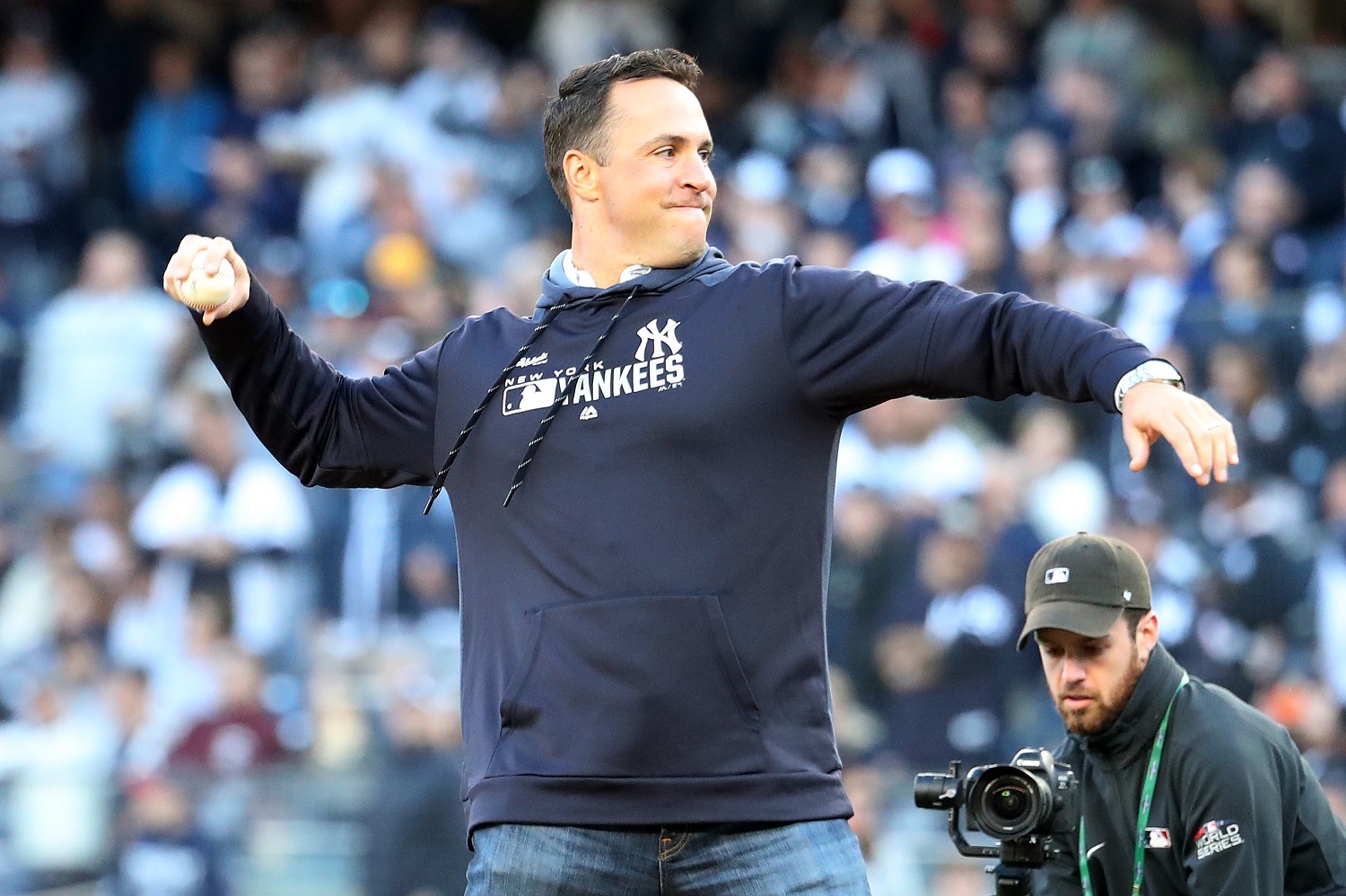 Mark Teixeira went on to tell us that for every purchase of Depend Shields or Depend Guards during the month of November, which is Men's Health Awareness Month, Depend will donate one dollar to the Prostate Cancer Foundation, up to $200,000, and is encouraging all men to start taking charge of their personal health. As we all know, a lot of men can be stubborn when talking about their health, both physically and mentally, and, as mentioned on numerous occasions, a big part of this campaign is getting past that.
Full details on the Stand Strong for Men's Health campaign can be found on the Depend website and additional donations can be made at the Prostate Cancer Foundation website.
We here at Sportscasting would like to thank Mark Teixeira for his time and we wish all parties involved the best of luck with this fantastic campaign.
All stats courtesy of Baseball Reference