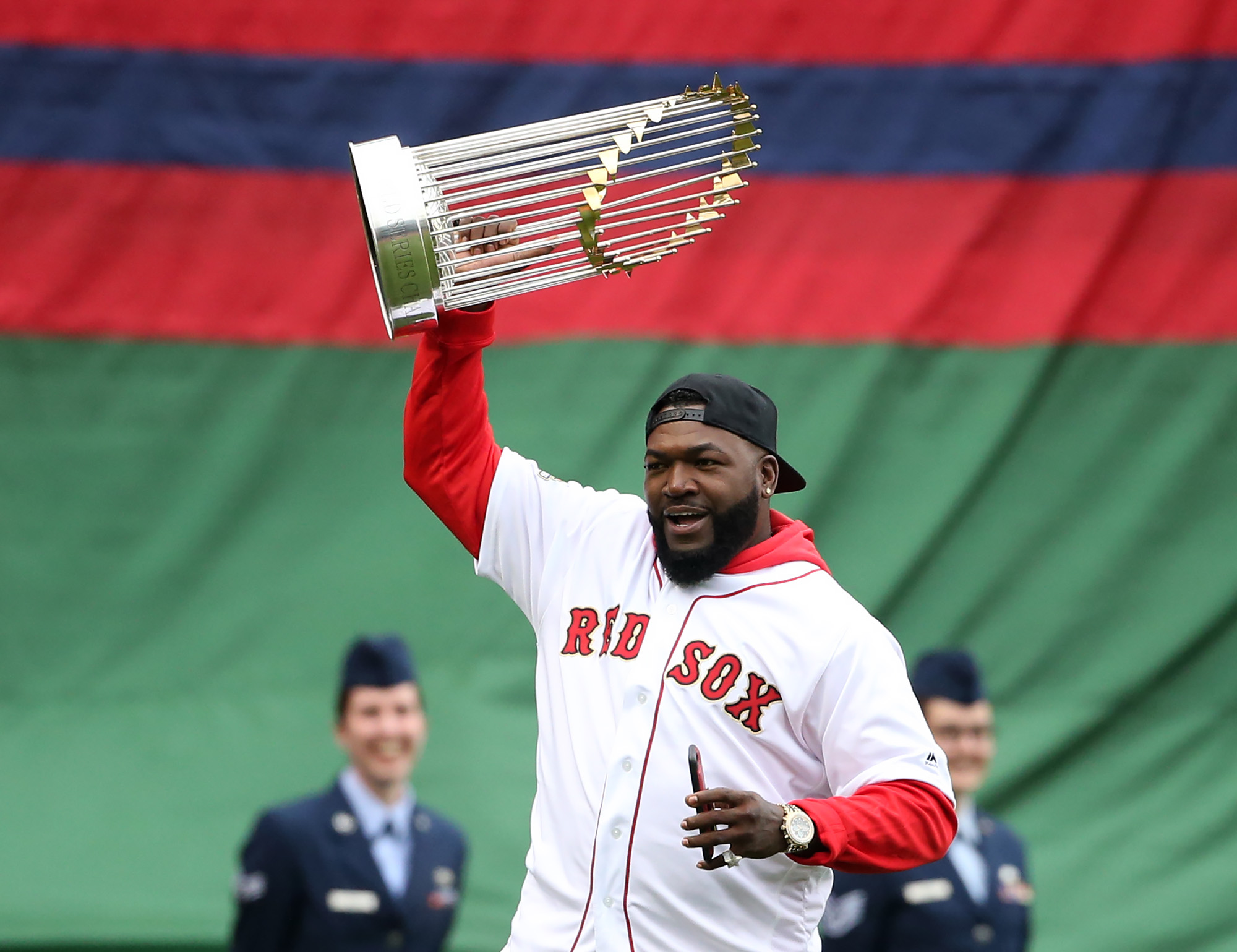 If David Ortiz Got His 2003 Wish, the Hall of Fame Would Only Be a Dream
Former Boston Red Sox slugger David Ortiz was not granted his 2003 wish, and it turned out to be a good thing.
On Jan. 26, 2022, David Ortiz will know if he's a Hall of Famer. The former Boston Red Sox slugger is on the Baseball Hall of Fame ballot for the first time after a 20-year Major League Baseball career, 14 of them in Boston. Had the 10-time All-Star gotten his wish back in 2003, he likely wouldn't be thinking Hall of Fame these days.
David Ortiz was Mr. Clutch with the Boston Red Sox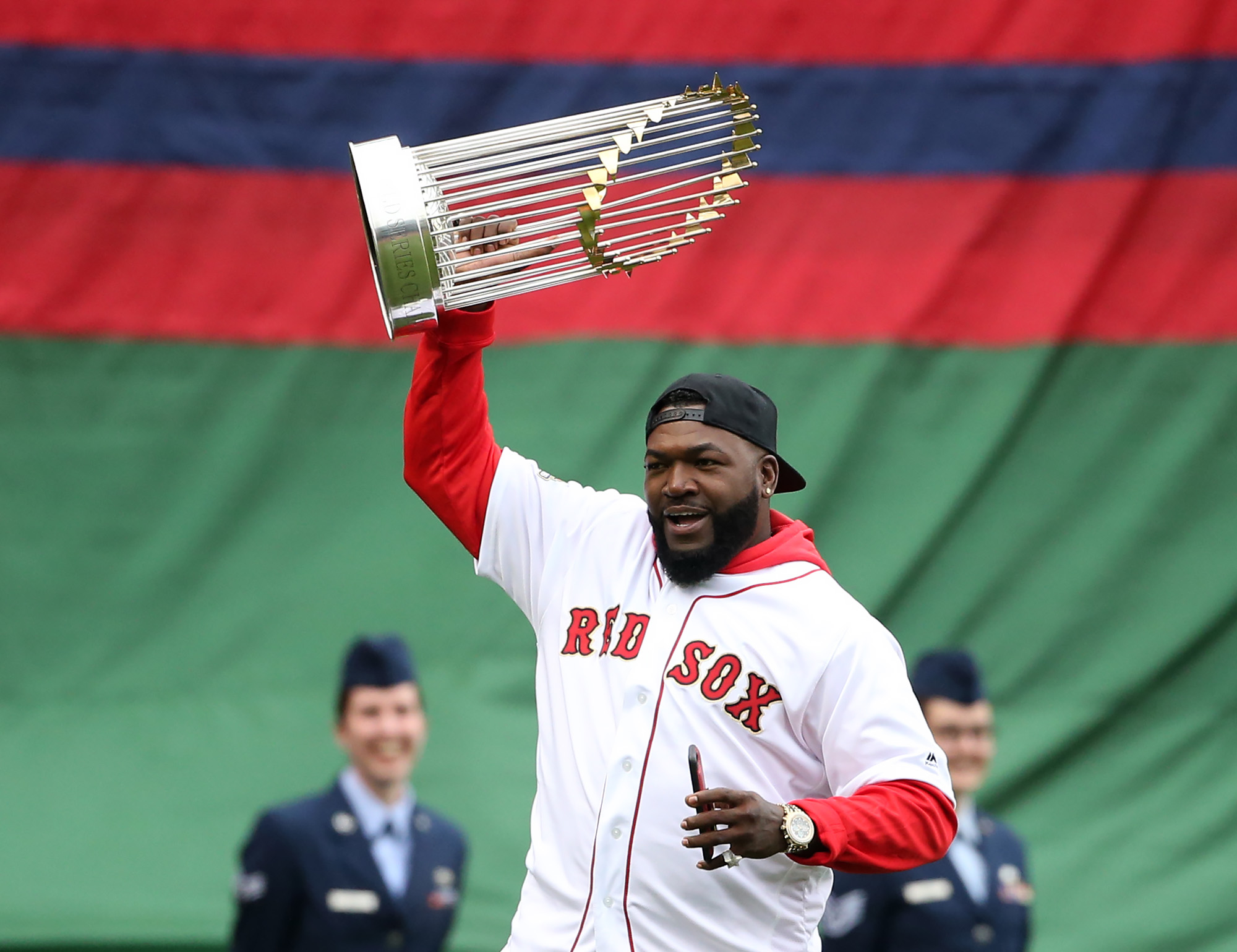 Ortiz arrived in Boston after six uneventful years with the Minnesota Twins. He started to break out in his final year in Minnesota, where he smacked 20 home runs and drove in 75 runs. In his previous five years with the Twins, he collected 38 total homers.
After Ortiz's final year in Minnesota in 2002, the Twins elected to release him rather than pay him a significant raise. With a high recommendation from Boston pitcher Pedro Martinez, the Red Sox inked 'Big Papi' to a free-agent deal prior to the 2003 season.
Ortiz proved to be a steal, spending 14 years with the Sox and heavily contributing to three World Series titles. The postseason was where Big Papi shined, although it wasn't always that way. According to Boston.com, Ortiz began his postseason career in Boston by going 0-for-16 with six strikeouts.
In Game 7 of the American League Championship Series against the New York Yankees, Ortiz smacked a home run in the eighth inning to help the Sox take a 5-2 lead. Boston, however, blew the game, losing it on Aaron Boone's extra-inning home run.
In the 2004 ALDS, Ortiz smacked a series-clinching home run in the 10th inning that allowed the Sox to sweep the Anaheim Angels. In the ALCS, Ortiz really stepped it up, smacking a walk-off homer in Game 4 and a walk-off single in Game 5 to stave off elimination after the Yankees held a 3-0 series lead. Boston made a remarkable comeback to knock off the Yankees and then win their first World Series in 86 years.
David Ortiz asked the Red Sox for a trade in 2003
When the Sox signed Ortiz before the 2003 season, a young Theo Epstein, the team's new general manager, was looking to fill a void at first base and hoped Ortiz would be a perfect fit. The team, however, had a logjam at the position with Jeremy Giambi, Kevin Millar, Shea Hillenbrand all vying for time.
Big Papi didn't get a steady dose of playing time early in his first season in Boston. He was so unhappy that he requested a trade to a place where he would see more action.
In 2018, Epstein recalled Ortiz's agent reaching out to him in May.
"David Ortiz hit all of two home runs in the first (two months) of the 2003 season and in mid-May had his agent come and ask me for a trade to somewhere he could play more regularly," Epstein said, according to Boston.com.
"Fernando Cuza came to talk to me and I told Cuza at the time that David was someone we wanted to get every-day at-bats, but we just needed to pare down the roster a little bit. We ended up trading Hillenbrand instead of David Ortiz, so I guess that was a good decision in hindsight. David got regular playing time and ended up hitting close to 30 homers in the second half of the season and was off and running as Big Papi."
Ortiz finished the season with 31 home runs and 101 RBIs. He finished fifth in the MVP voting.
If Ortiz's wish was granted, the Hall of Fame would be just a dream
Ortiz became one of the most celebrated players in Red Sox history. He won three World Series titles on a star-studded team. Even as a left-handed power hitter, Big Papi used the Green Monster in Fenway Park to his advantage.
"Fenway made him a different hitter, especially for a pitcher like me, because he could take you over that wall in left field," said Paul Quantrill, per Boston.com. Quantrill surrendered Ortiz's Game 4 homer in the 2004 ALCS.
"When I pitched to him in the 2004 playoffs, I tried to get inside and it didn't quite work out — at least for me," Quantrill said.
Had Ortiz been traded, he likely would not have had the success of three World Series championships in a big market. Ortiz finished his career with 541 home runs and now has a chance to be a first-ballot Hall of Famer.
Sometimes it's better when wishes go ungranted.