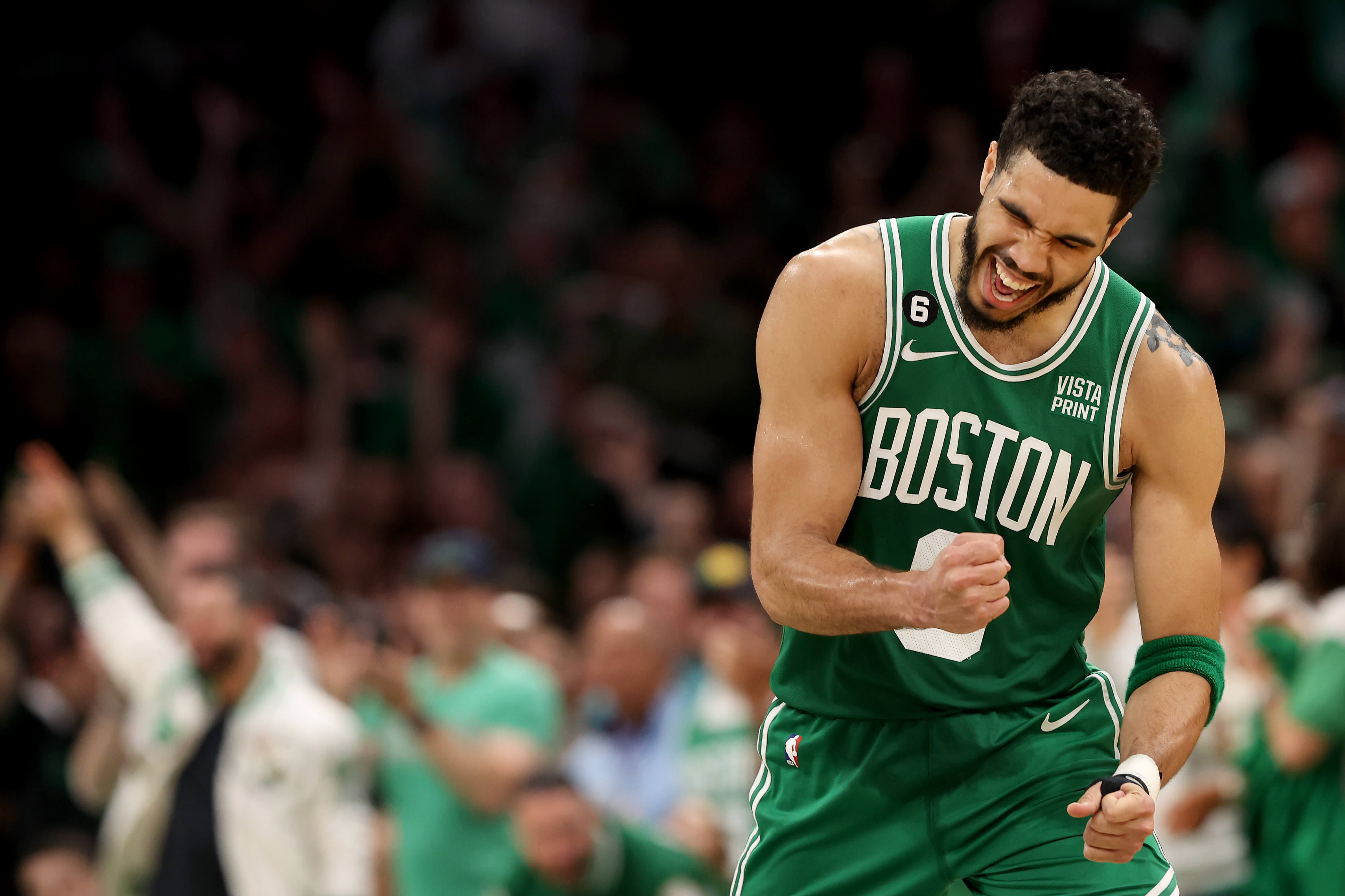 If Jayson Tatum Steps Up As He Did in Game 7, Nobody Is Beating the Boston Celtics
Jayson Tatum showed just how dangerous the Boston Celtics can be if he takes charge.
In Game 7 on Sunday against the Philadelphia 76ers, Jayson Tatum played like the player he claimed he was on Thursday. Tatum dominated from start to finish, collecting 51 points and making a statement in a 112-88 victory that sends the Boston Celtics to the Eastern Conference Finals. If Tatum continues to play like this, the Celtics will surely soon have banner No. 18 hanging from the rafters.
Jayson Tatum came to play on Sunday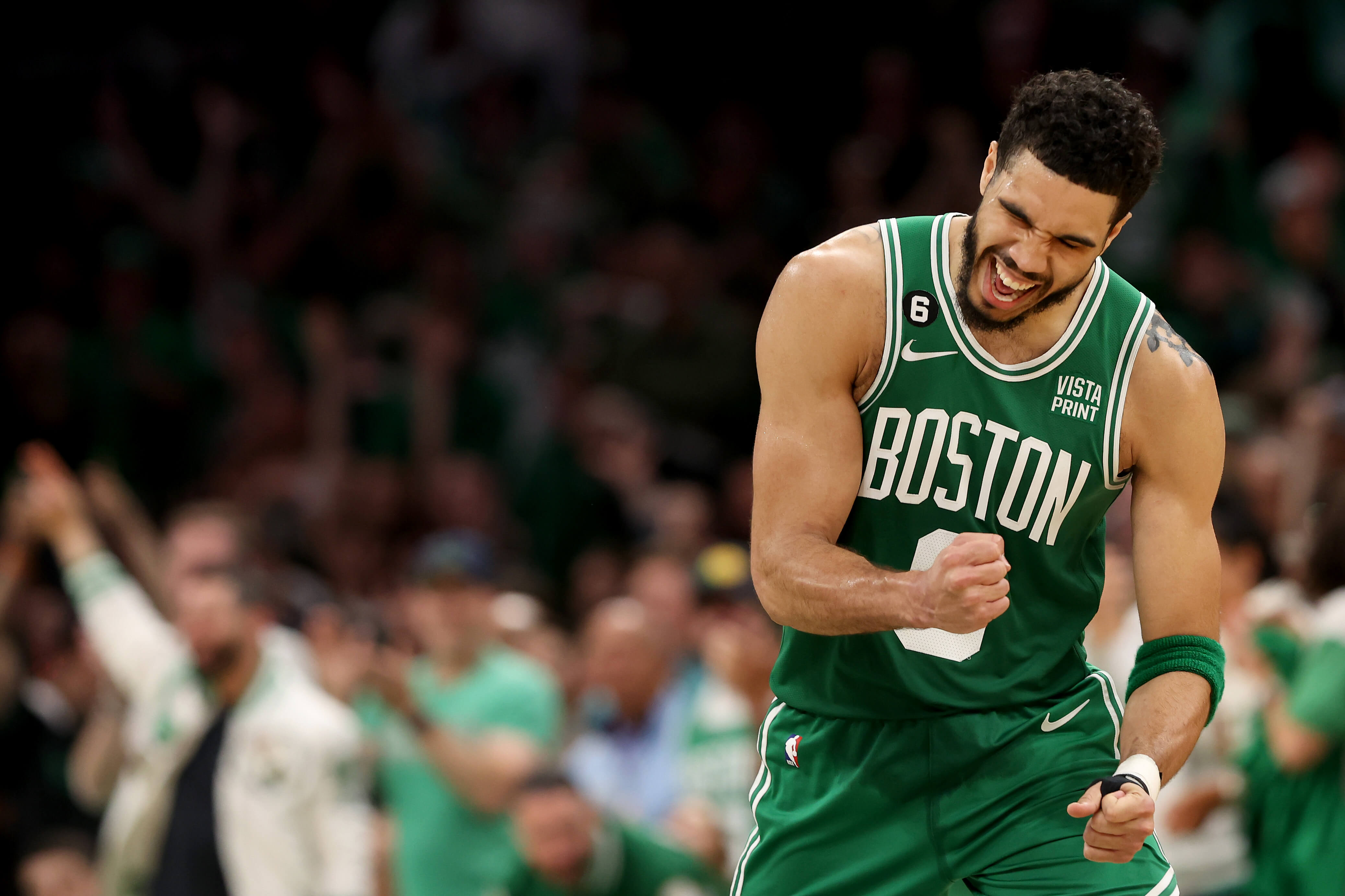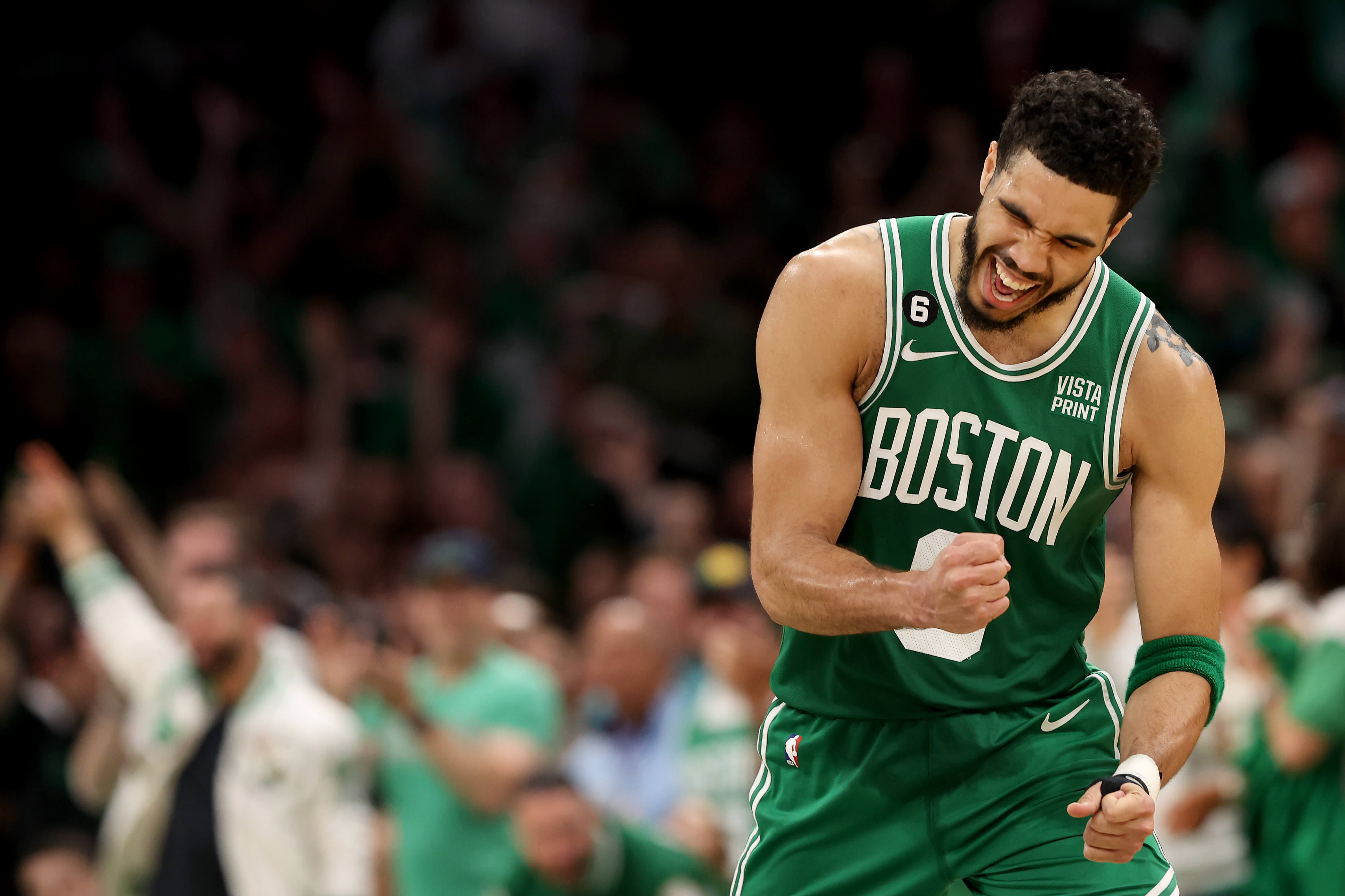 While many believe Tatum came through for the Celtics in Game 6, he was awful for all but 43 minutes of that game. The Celtics star had one point at halftime and missed all 10 of his shots from the floor. He had a 16-point fourth quarter that helped propel Boston to a series-tying 95-86 victory.
Tatum missed 14 of his first 15 shots in Game 6 as Boston blew a 16-point lead. For the game, he went 5-for-21 and finished with 19 points. He sparked a 14-3 run in the fourth quarter that helped save Boston's season. After the game, he told the world how great he was.
"Humbly, I'm one of the best basketball players in the world," Tatum said immediately following Game 6. "You go through struggles, go through slumps. It's a long game. Thankfully, I've got some great teammates that held it down."
On Sunday, he backed it all up. He was hot early and never cooled down. Tatum hit 17 of 28 shots and finished with 51 points, the most ever in a Game 7. He also added 13 rebounds and dished out five assists in his most dominant game of the postseason.
"I was really excited just for the moment, to be able to come out and play today," Tatum said after Sunday's game, per ESPN. "It definitely was on my mind that I had played as bad as it could get for 42, 43 minutes. We have a saying, 'It's only up from here.'"
If Tatum continues to take charge, nobody is beating the Celtics
The Celtics are seeking their second straight trip to the NBA Finals after falling to the Golden State Warriors in six games a year ago. Boston has proven to be one of the deepest teams in the league after acquiring veteran guard Malcolm Brogdon in the offseason.
For much of the season, a hungry and motivated Celtics team held the NBA's best record but wound up with the No. 2 seed in the Eastern Conference. Through the first two rounds of the postseason, the Celtics have been inconsistent.
The reason for Boston's inconsistency can be attributed to the play of Tatum. Prior to Sunday, the Celtics star hadn't lived up to his superstar status. There have been games where he's put up the points, but that doesn't mean he's come through. In an embarrassing Game 1 loss to the Sixers, who played without league MVP Joel Embiid, Tatum scored 39 points. He also managed one field goal in the fourth quarter of Boston's 119-115 loss.
In Game 2, he finished with seven points and four fouls in Boston's 121-87 victory.
If Tatum wants to be considered one of the best players in the world, he needs to show up more often in the postseason. Sunday's game was dominant from start to finish. The last time he did that in the playoffs was last year in Game 6 of the conference semifinals against the Milwaukee Bucks. He scored 46 in a take-charge victory.
Nobody expects Tatum to score 51 or 46 points on a consistent basis. If he is, indeed, one of the best basketball players in the world, as he claims, he needs to take over games just as he did Sunday. If Tatum can find a way to become more consistent and take charge the way he did in Game 7, nobody is beating the Celtics.