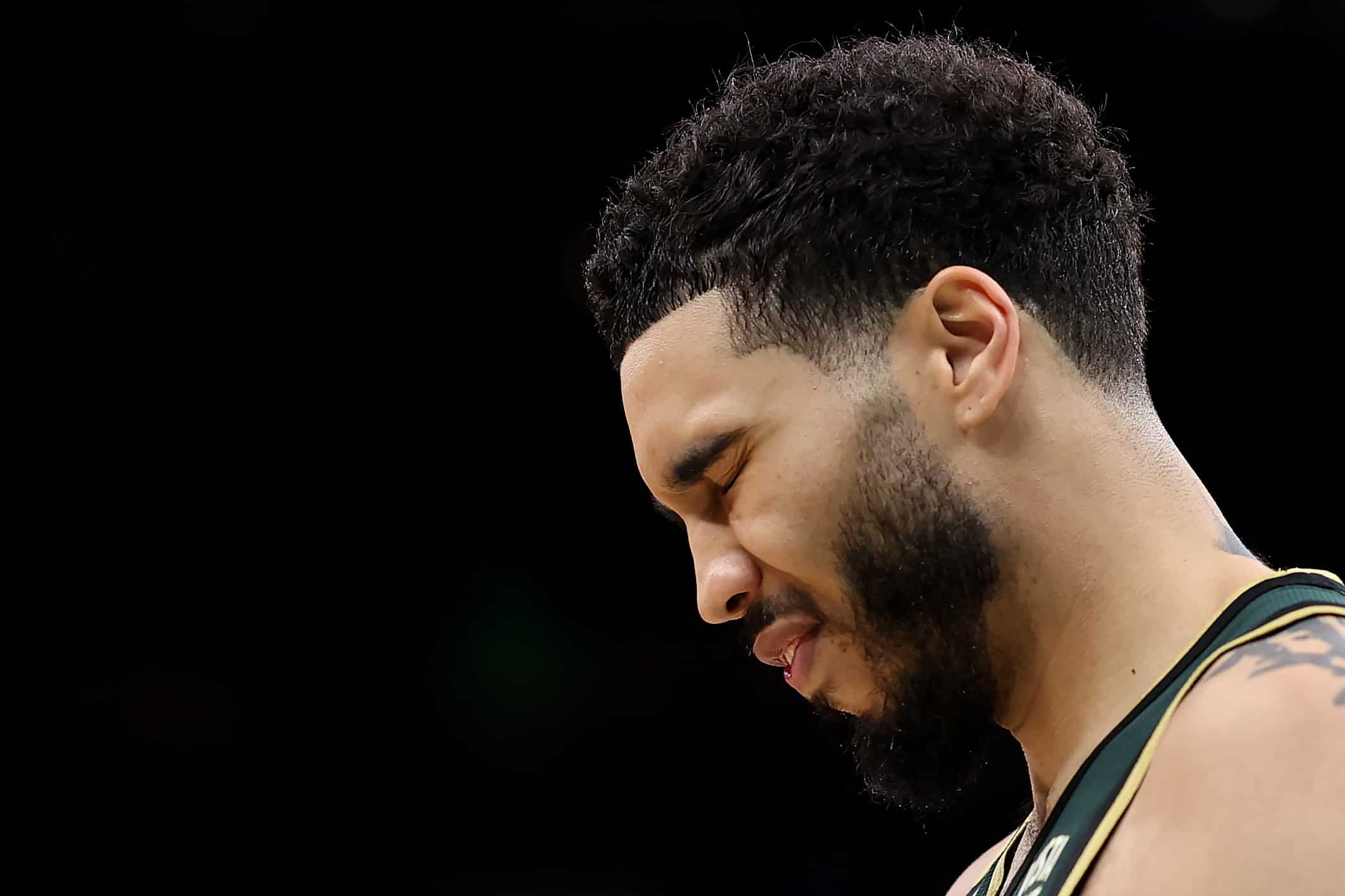 Jayson Tatum, Where Have You Gone?
Will Jayson Tatum finally have a take-charge game for the Boston Celtics this postseason?
Stop looking at the numbers. Sure, 36 points and 10 rebounds looks like a tremendous game, but that was far from the case for Boston Celtics star Jayson Tatum on Tuesday. Tatum was invisible early in a crucial Game 5 at home against the Philadelphia 76ers. It was after the Sixers took control with a 16-point lead that Tatum started getting his points.
Tatum did his best to rally the Celtics with 21 second-half points, but it was far too late as Philadelphia took control of the series with a 115-103 victory. Tatum and the Celtics face elimination Thursday night, and it's up to Boston's main man to right his team's ship.
Jayson Tatum needs a repeat of last year's Eastern Conference Semifinals Game 6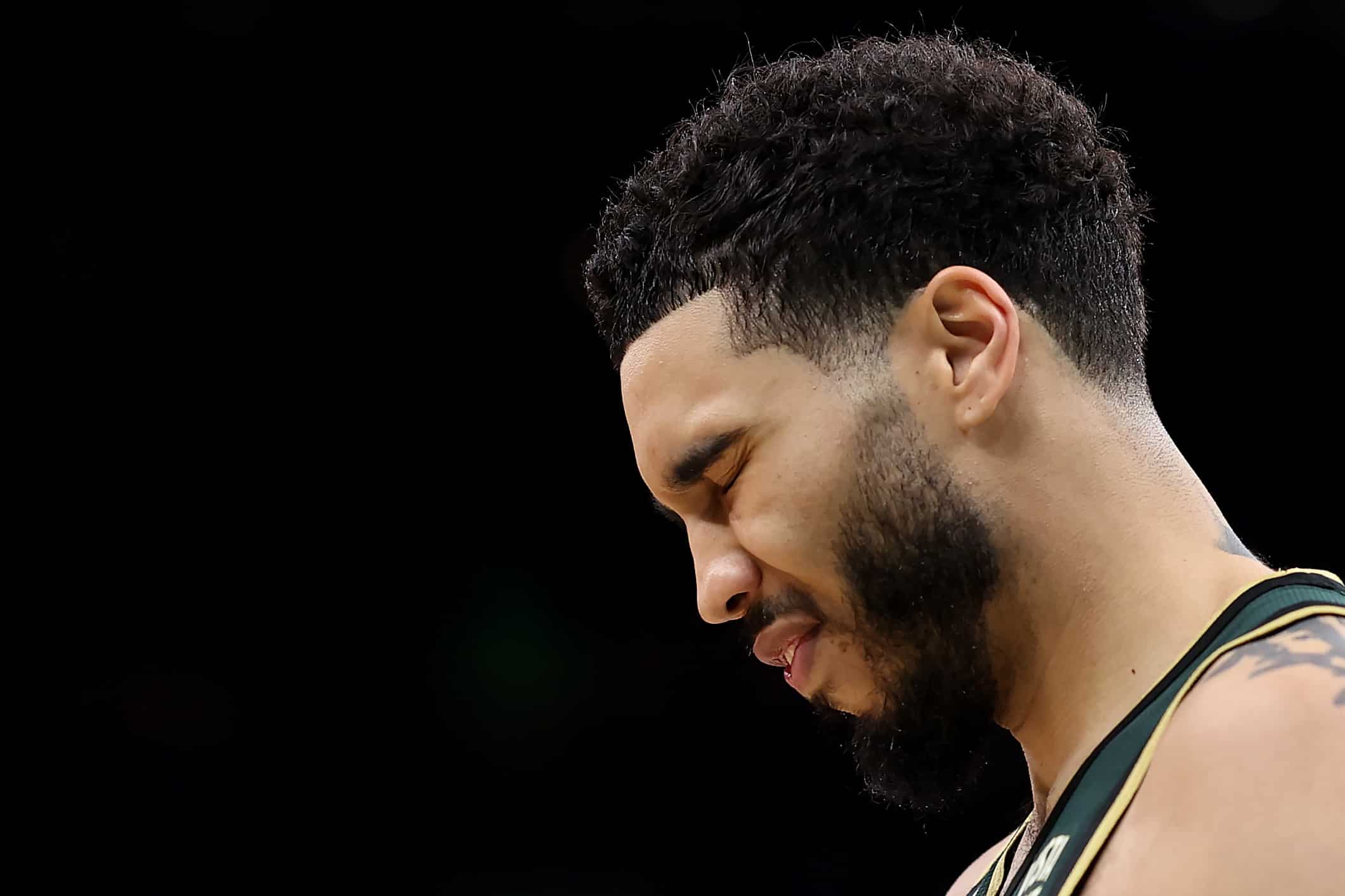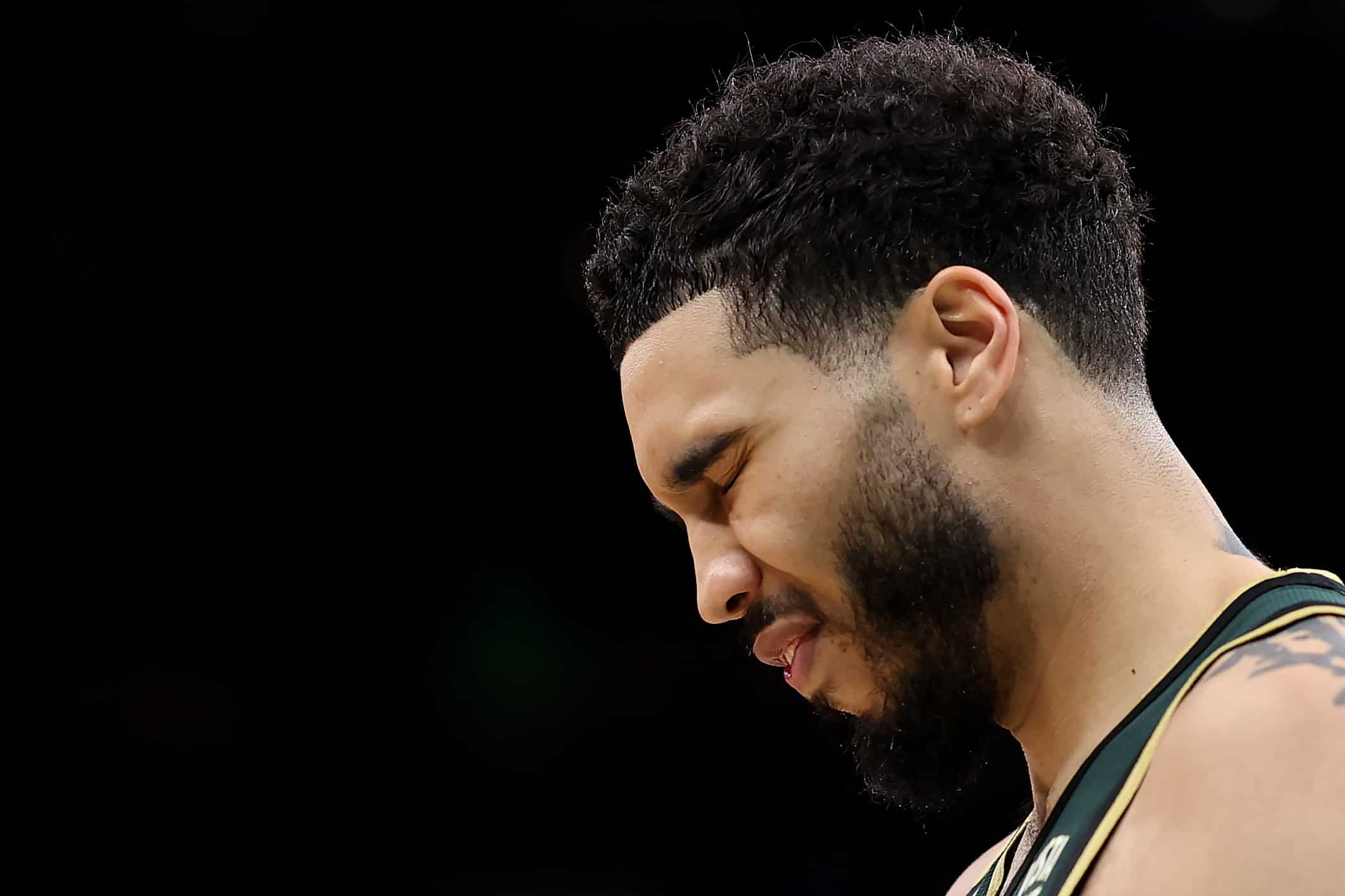 In two years, Jayson Tatum has had one dominant playoff game. That's as many as Grant Williams. Miami Heat star Jimmy Butler dominates postseason games on a regular basis.
Scoring the most points isn't dominating. Tatum's 36 points Tuesday came on 27 shots. He made 11. He went 3-for-11 from three-point land. Dominating is making key plays or hitting clutch baskets. Tatum hasn't done that on a consistent basis.
In last year's Game 6 against the Milwaukee Bucks, Tatum dominated. With his team trailing 3-2 in the series, Tatum went into Milwaukee and showed who's boss. He did it the entire game. Tatum helped Boston live another game after scoring 28 of his 46 points in the second half. In Game 7, Williams had his dominant game with 27 points as Boston eliminated the Bucks.
"That's why he gets paid the big bucks," Celtics guard Marcus Smart said after Tatum's 46-point effort, per ESPN. "That's it right there. For moments like that. I was telling him the whole game, just be you, man. He was. That's what he gets paid to do. That's what we lean on him to do."
It wasn't just Tatum who had a rough night Tuesday. Al Horford took seven shots — all three-pointers — and missed each one. Derrick White also continued his struggles with seven points in 34 minutes. But Tatum is the so-called superstar, and the finger should be pointed at him. He's the player the Celtics turn to in big games, and he's long overdue for another performance like he had last season in Milwaukee.
Can Tatum be the guy to lead the Celtics?
So far, Tatum has shown he can get you close but can't put you over the top. He's been in the NBA for six years and is a four-time NBA All-Star. He helped the Celtics get over a hump last year by getting them to the NBA Finals for the first time since 2010. He also admittedly had a rough Finals performance, as he and Jaylen Brown struggled with turnovers for much of the series.
Can Tatum be the guy to carry a team? Does he even want to be the guy?
In Game 4 against the Sixers on Sunday, he had his chance. Playing for the final shot in overtime, Tatum drove to the basket, but instead of going up strong with seconds left on the clock, he kicked the ball out to Marcus Smart, who hit a three-pointer after the buzzer sounded. Tatum took too long to make his move. Then he didn't make his move, instead passing up the final shot.
Tatum is a player. He's a star in the league. His numbers get better each year, but at this point in the season, it becomes much more than just being a scorer.
Tatum hasn't shown any consistency. He hasn't proven he can step up when it counts most. Thirty-six points and 10 rebounds are good on paper, but the Celtics need much more than that.