Imagine if Randy Johnson Had Actually Signed With the Original Team That Drafted Him, the Atlanta Braves
Easily one of the most intimidating and dominant MLB pitchers in history, Randy Johnson won 310 games over the course of his 22-year career, 303 in the regular season and an additional seven in the postseason, three in the World Series alone. Playing for seven teams during his Hall of Fame career, most notably the Seattle Mariners and Arizona Diamondbacks, Johnson was a five-time Cy Young Award winner, a 10-time MLB All-Star, a four-time ERA leader, and a World Series champion and MVP. He threw two no-hitters (one of them a perfect game), was a nine-time strikeout leader, and has the second-most strikeouts in MLB history with 4,875.
Now imagine Johnson doing all of that in an Atlanta Braves uniform. Kinda weird to think about, isn't it? Honestly, as "The Big Unit" was one of the premier pitchers of the 1990s into the 2000s, just imagine if he'd been a part of that dominant Braves pitching staff that included a number of Cy Young winners and future Hall of Famers.
But that actually could have been a thing as most people tend to forget that the Braves were actually the first team to take Johnson in the MLB draft.
Randy Johnson was taken in the fourth round of the 1982 MLB draft by the Atlanta Braves
A highly-touted prospect coming out of Livermore (CA) High School, Johnson was selected in the fourth round of the 1982 MLB draft with the 89th overall pick by the Atlanta Braves.
Then just 18, the lanky left-hander debated on whether or not to sign with the Braves or accept a full ride to stay in home state and pitch for USC. Atlanta's director of scouting at the time, Paul Snyder, who spent five decades with the organization as a player, scout, and executive, remembers offering Johnson somewhere in the neighborhood of $42,000 to $44,000 in bonus money, which was more than what his bosses gave him permission to pay.
But it obviously wasn't enough as Johnson chose USC, where he spent three seasons. He re-entered the draft in 1985 and was taken in the second round with the 36th overall pick by the Montreal Expos. After a few years of getting some control issues…well, under control…he made his big-league debut in 1988 and was traded to the Seattle Mariners the following year. And the rest, as they say, is history.
But what if history had been a little different.
Just imagine the 'Big Unit' alongside the likes of Maddux, Glavine, and Smoltz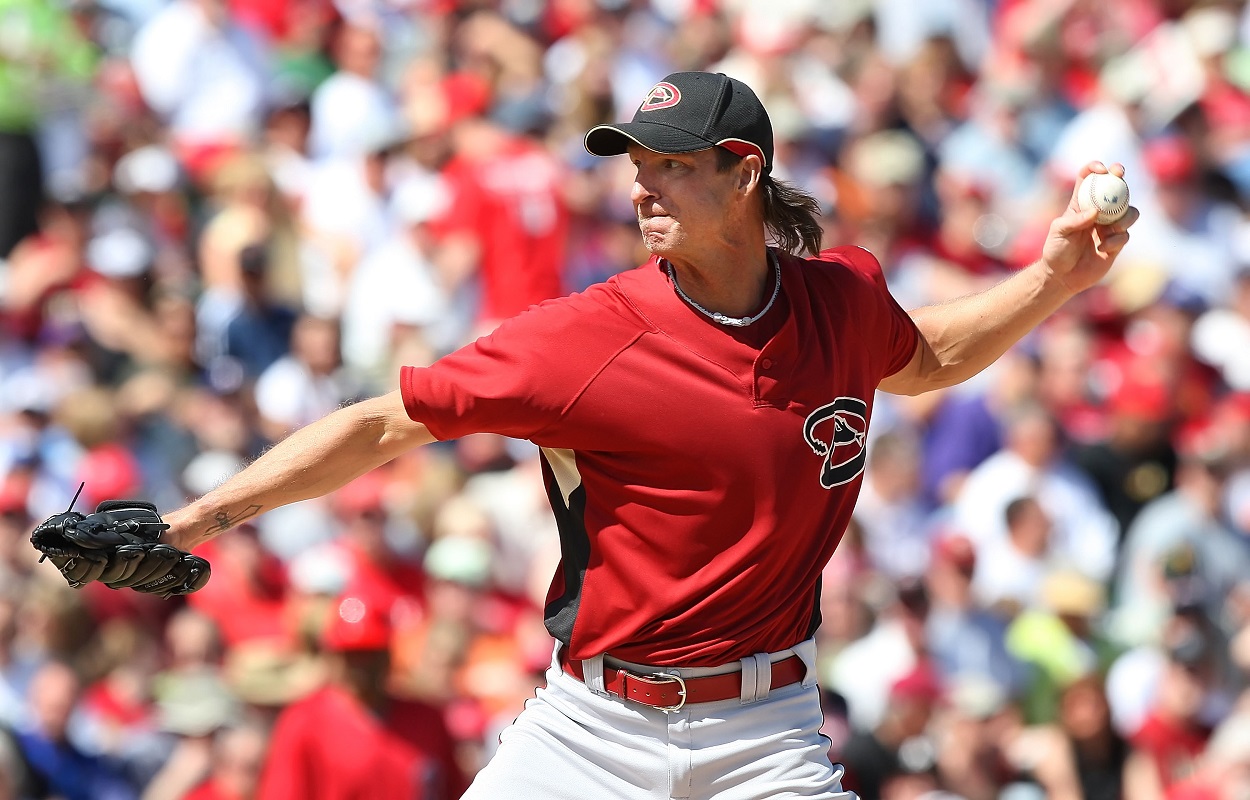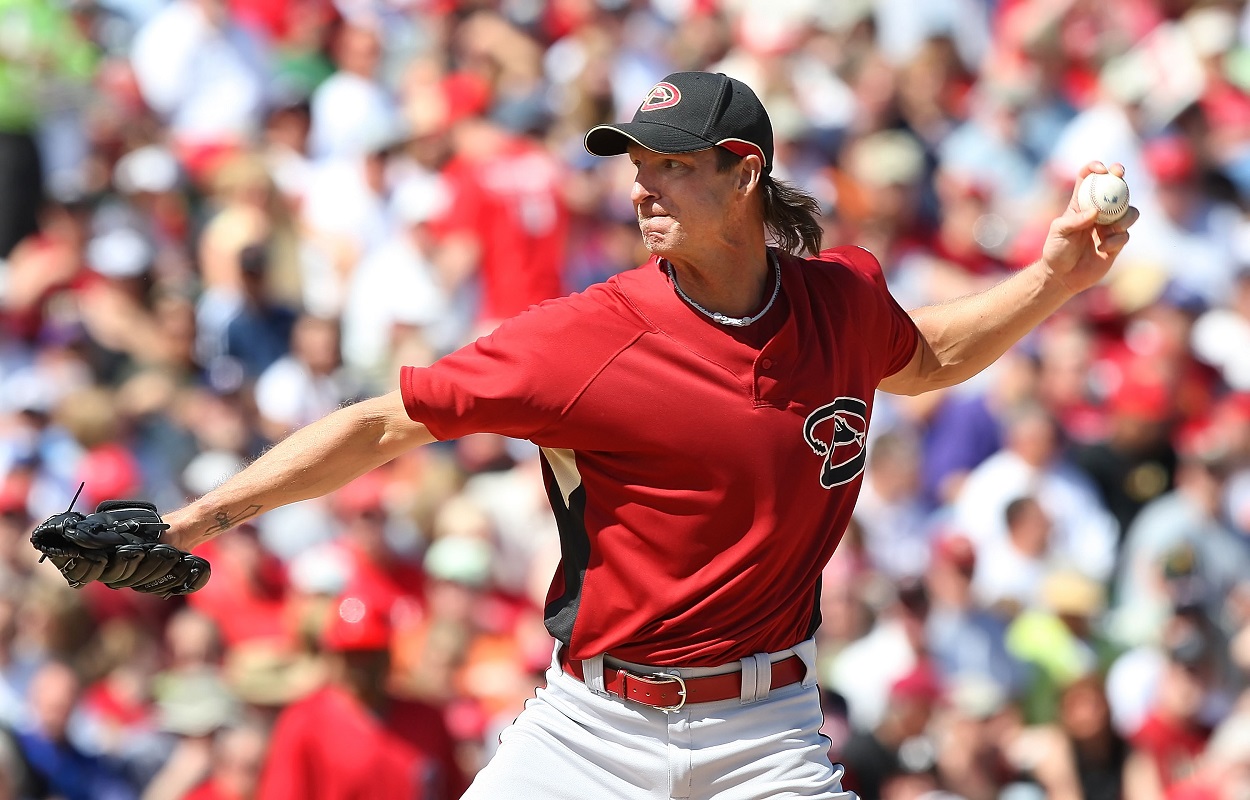 So let's just say that Johnson had accepted the Braves' offer back in 1982. Now, there's certainly no guarantee that he would have become the pitcher he became. Atlanta was certainly no juggernaut in the 1980s outside of an NLCS appearance in '82, where they were swept by the St. Louis Cardinals. Beyond that, however, they didn't make a single playoff appearance and had a sub-.500 record in seven of the next eight seasons.
But as we all know, things in Atlanta changed in the early '90s, which is just when Johnson had figured things out, making his first All-Star team in 1990. By that time, Tom Glavine, John Smoltz, and Steve Avery were all in the big leagues with the Braves and were all coming into their own as well. In 1991, the Braves made their first playoff appearance since that run in '82 and those three arms obviously had a lot to do with it.
But after beating the Pittsburgh Pirates in an exciting seven-game set in the NLCS, the Braves lost to the Minnesota Twins in seven games in the World Series, a Fall Classic many feel is the greatest of all time. Atlanta made the World Series again the following year, losing in six to the Toronto Blue Jays. Now just imagine if Johnson had been part of that team. Do either of those series in '91 go seven? Do the Braves lose to Toronto in '92?
And all of this is before the Braves even brought in Greg Maddux, who won three consecutive Cy Young Awards in Atlanta from 1993 to 1995 after winning his first with the Chicago Cubs in 1992. Greg Maddux, Tom Glavine, John Smoltz, Steve Avery, and Randy Johnson? Are you kidding me?
And that wasn't even the Braves' best overall pitching staff as that would be the '98 team that had Maddux, Glavine, Smoltz, Denny Neagle, and Kevin Millwood, all of whom won at least 16 games that season before losing to the New York Yankees in the World Series.
Wouldn't you imagine that the Braves would have won more than one World Series in the '90s had Johnson been there? On the flip side, Johnson wouldn't have had to wait as long for his first appearance in the Fall Classic, which finally came in 2001 with the Diamondbacks.
Sure, this is all one big "what if" scenario that has a lot of moving parts. Had Johnson been around, Atlanta may have never brought in Maddux in the first place. And, again, there's no guarantee that Johnson would have developed as he did elsewhere, although that seems highly unlikely given how the Braves molded their pitchers.
But it's just fun to think about.
Johnson actually beat the Braves on the way to his lone World Series title and they were also the victim of his perfect game
In 2001, Johnson, in his third season with the Diamondbacks, won his third consecutive NL Cy Young Award and took Arizona to the postseason for the second time in three years. After knocking off the Cardinals in five games in the NLDS, Johnson opened the NLCS against the Braves with a three-hit shutout, and then picked up a second victory in the series-clinching Game 5, giving up just two runs in seven innings. Arizona, of course, would go on to defeat the Yankees in the World Series in seven games with Johnson and Curt Schilling sharing MVP honors.
A few years later, Johnson again showed the Braves what they'd missed out on by throwing a perfect game against Atlanta at Turner Field on May 18, 2004, striking out 13 in a 2-0 victory. Atlanta fans were classy in defeat, giving him a standing ovation, something that could have been a regular thing had history played out a little differently.
Stats courtesy of Baseball Reference