Randy Johnson Detonated a Bird 19 Years Ago
Randy Johnson's career highlights are long. He tossed a no-hitter. He threw a perfect game. He won five Cy Young Awards. Despite all those impressive accomplishments, which earned him a spot in Cooperstown in 2015, many recognize Johnson for one pitch he made in a spring training game 19 years ago today. The bird pitch. We all remember it and its tragic consequence. Here's a look back at one of the deadliest pitches in MLB history.
Randy Johnson's Hall of Fame career
Standing at 6-foot-10-inches, Randy Johnson was hard to miss. While batters couldn't miss Johnson when he stepped up on the mound, missing his pitches was something altogether different.
The long and lanky lefty dominated MLB for an incredible 22 seasons with a fastball that often approached 100 miles an hour. After his first two seasons in Montreal, Johnson moved to Seattle where he pitched for the Mariners for nine seasons, the longest stop in his career.
In Seattle, Johnson became a household name making his first of 10 All-Star appearances in 1990. In 1992, the Big Unit started an impressive streak when he led the American League in strikeouts four consecutive years through the 1995 season. In 1995, he also led the league with a 2.48 ERA and earned his first of five Cy Young Awards.
Like a fine wine, Johnson got better with age. His best years happened with the Arizona Diamondbacks from 1999-2002 where he led the league all four seasons in strikeouts and won the Cy Young each year.
The highlight season of Johnson's career came in 2001 when he led the league with a career-high 372 strikeouts, had a league-best 2.49 ERA, won the Cy Young, and was co-MVP of the World Series with Curt Schilling as the Diamondbacks beat the Yankees in seven games to capture the club's first title. The 2001 season couldn't have ended any better. Unfortunately, it didn't get off to such a great start back in spring training.
A feathery explosion near home plate
Heading into the start of the 2001 season, Randy Johnson had high expectations. In the previous two seasons, he led the league in strikeouts at 364 and 347, respectively. He won Cy Youngs both seasons.
On March 24, 2001, Randy Johnson took the mound in the 7th inning against the San Francisco Giants. Standing at the plate was Calvin Murray. Johnson set, went into his traditional motion, and his left arm fired a missile toward home plate. In a nano-second, the ball made it within feet of the plate, and then the unthinkable happened. A flurry of feathers exploded when Johnson's fastball, traveling in the high 90s, vaporized a mourning dove.
The crowd let out an audible gasp. At the plate, Murray stood there in disbelief.

"It exploded, feathers and everything, just 'poof!' There was nothing but feathers laying on home plate. I never saw the ball, nothing but feathers," Murray told ESPN.

San Francisco Giants player Calvin Murray
The pitch was ruled a no-pitch. That incident was not covered in the official rules of baseball, and as instructed to do in such cases, the ump used "common sense and fair play" to make the call. In other words, the official record shows Randy Johnson never threw a pitch that blew up a bird on impact.
Randy Johnson forever linked to exploding bird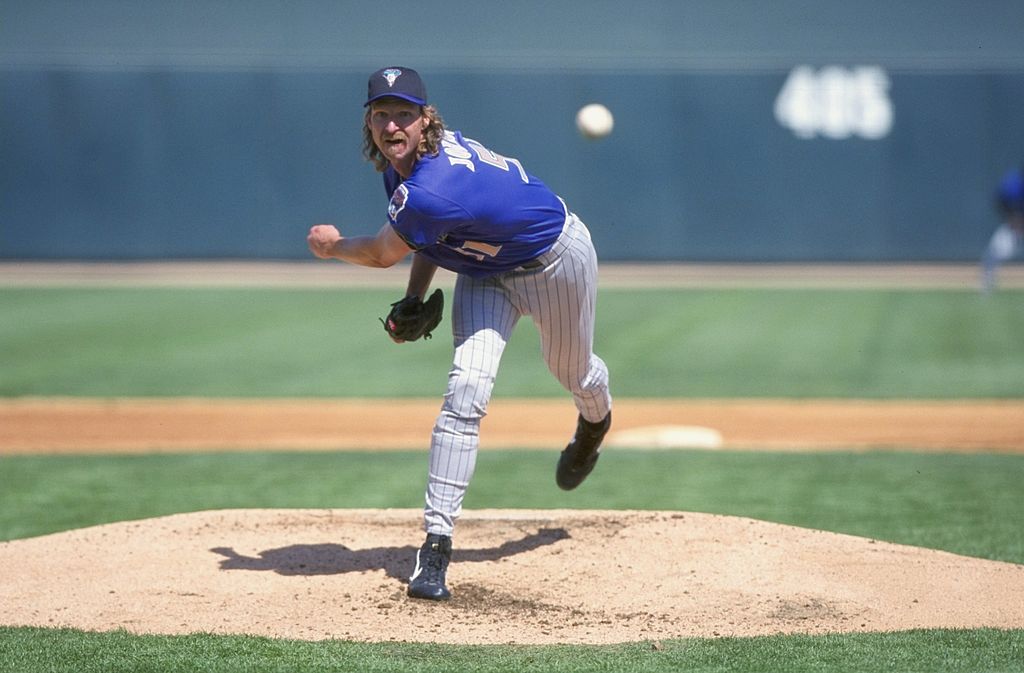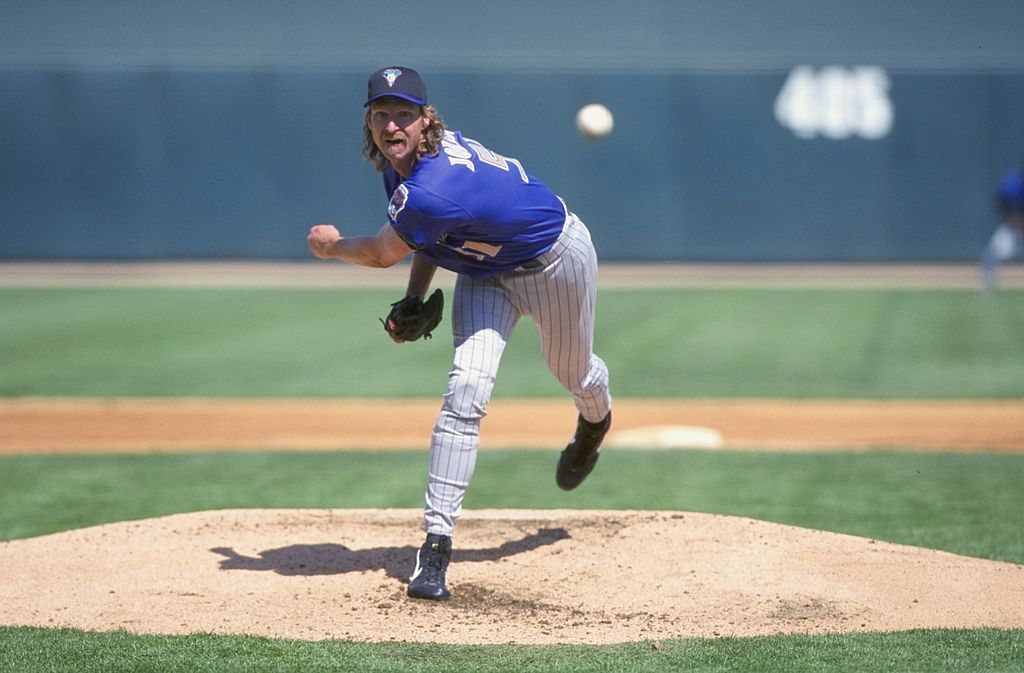 Years later, that spring training moment remains iconic. Johnson gets asked about the incident as often as he does about all his career accomplishments, including the team's World Series victory later that season.
While Johnson would rather talk about what he achieved during his two-plus decades of baseball, he has embraced the incident as a part of his legacy. Since his retirement, Johnson has become a professional photographer taking photos of concerts, sporting events, and even wildlife. His website features high-quality photos of his subjects. The pictures are great, but the best part about his business is the logo. It's a dead bird.
The Big Unit will forever have his baseball legacy remembered in the hallowed halls of Cooperstown. His numbers are worthy of such an honor. But he'll also be remembered for that one pitch in a 2001 spring training game that ended a bird's life and started a conversation about one of the craziest things that ever happened in sports. A conversation that lives on almost 20 years later.