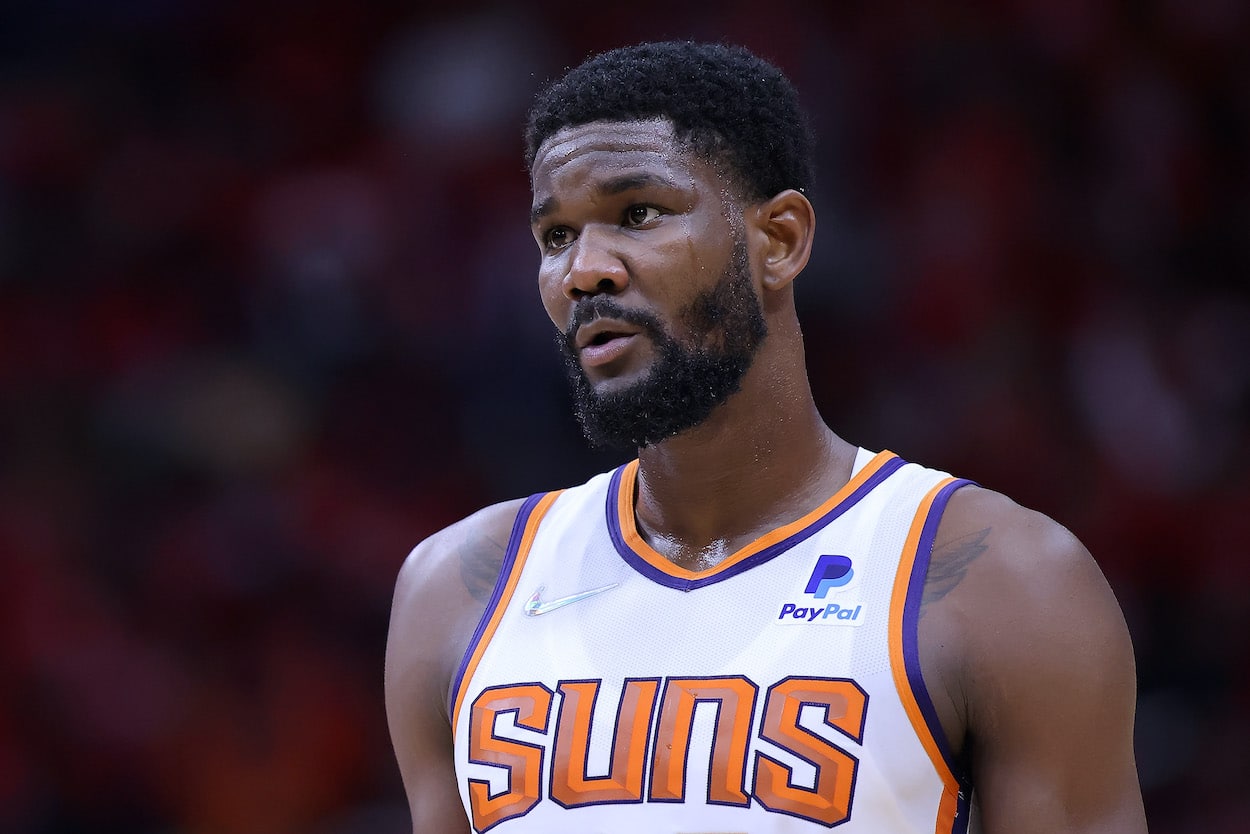 Indiana Pacers' $133 Million Offer to Deandre Ayton is the Biggest Financial Gamble in Franchise History
Phoenix Suns restricted free agent Deandre Ayton just got a $133 million offer sheet from the Indiana Pacers. Is the 2019 No 1 pick worth it?
The Phoenix Suns balked at giving fifth-year center and 2018 No. 1 overall pick Deandre Ayton a max extension. The Indiana Pacers decided to take the leap and gave the 6-foot-11 former Arizona player a max four-year, $133 million restricted free agent offer sheet. If the Suns don't match, it will become the biggest contract in Pacers franchise history and its biggest gamble.
Indiana Pacers sign Deandre Ayton to offer sheet
As a restricted free agent, Phoenix Suns center Deandre Ayton can sign an offer sheet from any NBA team. His current team can match that offer and keep the player or let him go, and the offer sheet becomes his new contract.
Ayton's unhappiness with the Suns for not giving him a big second contract is palpable. For the last season-plus, the big man has waited to get a similar deal to draft-mates Luca Doncic, Trae Young, Jaren Jackson Jr., or even his teammate, Mikal Bridges.
However, a deal hasn't come, and owner Robert Sarver and company have made it clear it won't be.
That left Ayton to test the restricted free agent waters this summer, and the market hasn't been quite as hot as the Jamaican-born player had hoped.
The Indiana Pacers finally stepped in and offered the soon-to-be 24-year-old (Happy Birthday July 23!) a four-year, $133 million deal, which is the maximum they can give the player based on his draft position and production in the league.
The Suns are now on the clock, with 48 hours to match.
If they don't, Ayton will become the highest-paid player in Pacers history.
Biggest contracts in Pacers history
Despite being one of the most basketball-crazed areas of the country, Indiana isn't exactly a prime free-agent destination.
That seems like it's OK with the Indianapolis-based organization. Throughout its history, the best players, who've brought the franchise the most success, are almost all homegrown. Reggie Miller, Dale Davis, Rik Smits, Danny Granger, and Paul George were all Pacers draft picks.
Despite this fact, the biggest contracts the Pacers have given out over the years are primarily to stars they've traded for.
The biggest (total) contracts in Pacers history are extensions for Jermaine O'Neal ($126M), Jalen Rose ($93M), and George ($91M). The largest (annual average value) contracts were to Malcolm Brogdon ($21.5M in 2019, $22.5M in 2021) and Myles Turner ($20M)
If the Phoenix Suns don't match the Deandre Ayton offer sheet by Saturday, July 16, Ayton's $133 million deal worth $33.24 million per year will eclipse all those previous contracts. This is a big swing for an NBA team that doesn't usually take big swings.
Is Ayton worth it?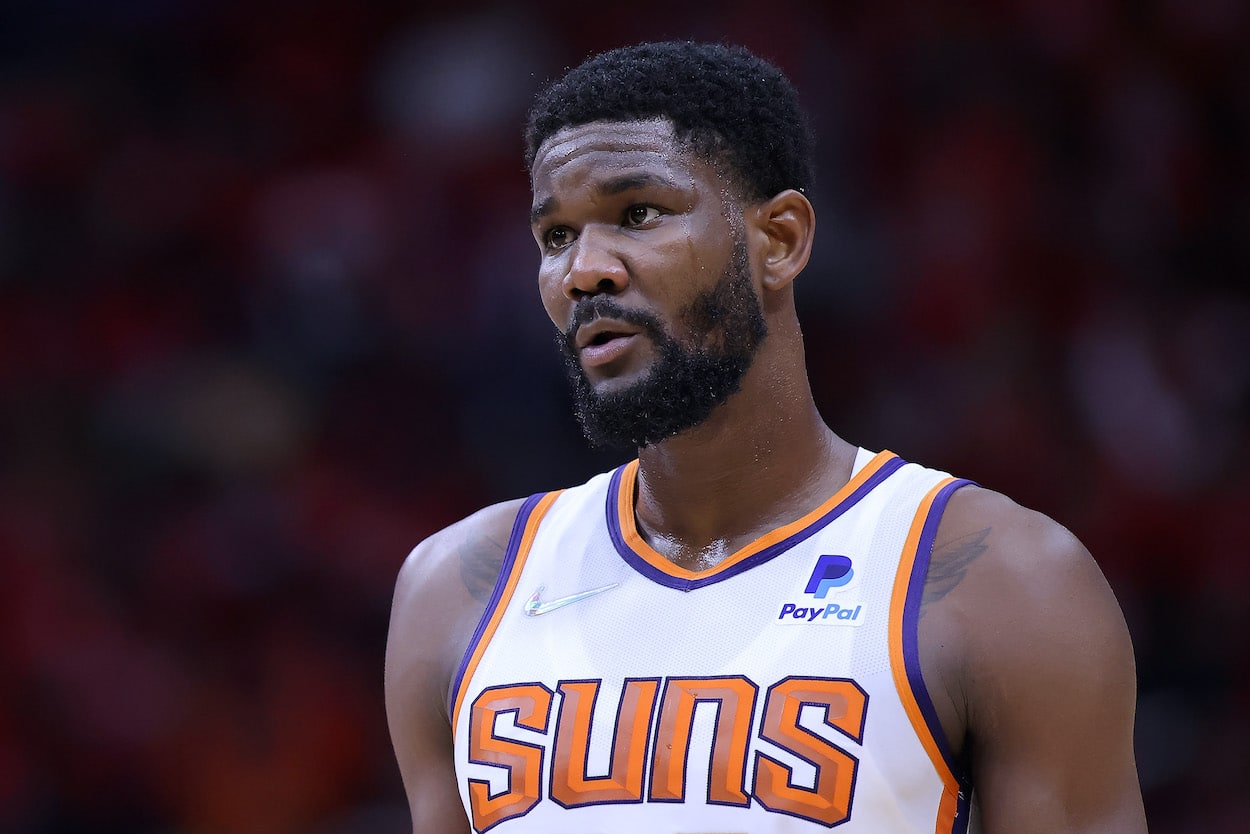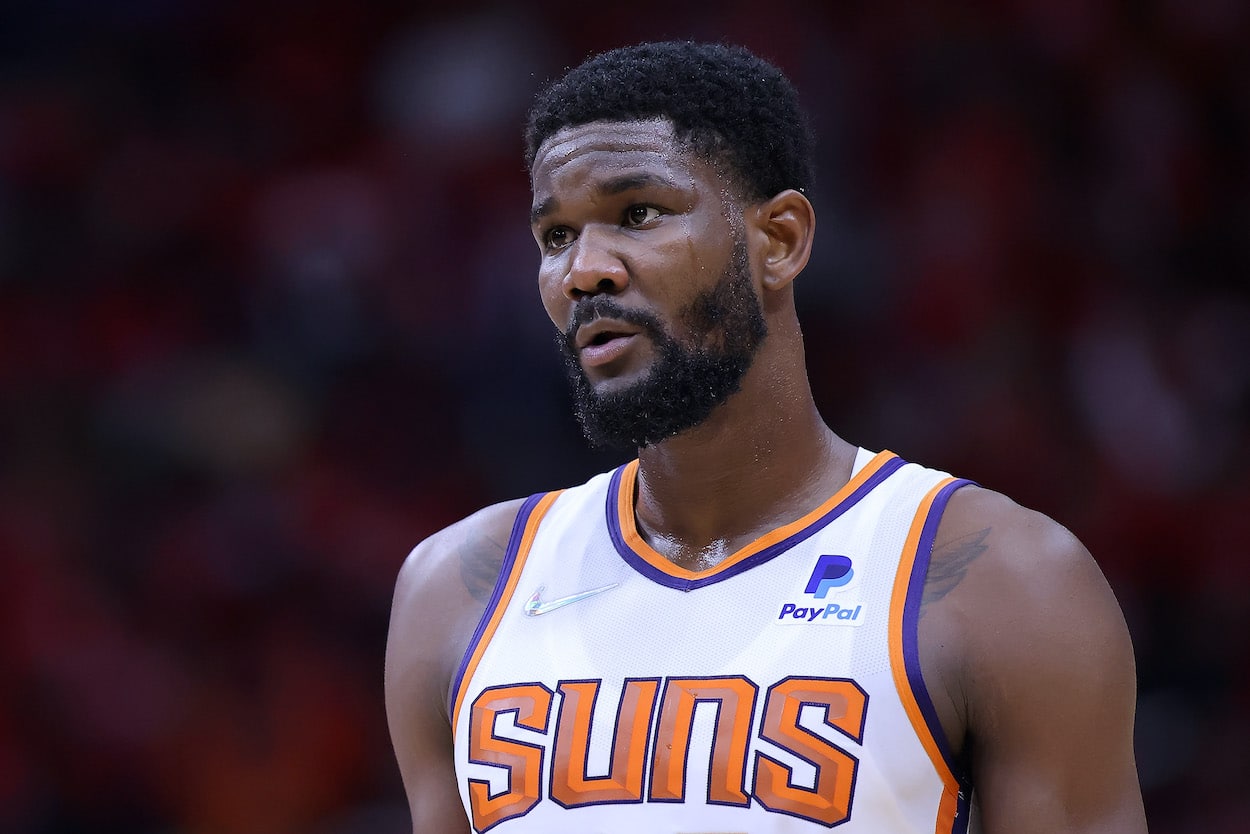 That's the million-dollar (or really $133 million) question. Is Deandre Ayton a player worth giving the largest contract in franchise history to?
At 6-foot-11, 250-pounds with athleticism to burn, Ayton is a prototypical rim-protecting, pick-and-roll modern big man. In his three years with the Phoenix Suns, he's averaged 16.3 points, 10.5 rebounds, 1.6 assists, and 1.0 blocks per game.
Getting more advanced with the stats, his 7.3 win shares last season and 2.1 VORP (value over replacement) put him somewhere between a top-30 and top-50 player in the NBA.
After trading Domantas Sabonis last season for Tyrese Haliburton, the Pacers — under head coach Rick Carlisle — are officially rebuilding. They already have a solid young core in place, though. In addition to Haliburton, 21-year-old Jalen Smith (traded from Phoenix) and 24-year-old rookie Chris Duarte both had solid seasons in the Hoosier State.
Adding the 24-year-old Ayton is a smart play for a team at this stage. Yes, $33 million per is a lot of money. However, with just three years before it becomes an expiring contract, it's not a debilitating deal at all.  
Plus, if Ayton feels good getting a contract he thinks he deserves and continues to improve into a top 20 player or even higher, it's a great deal.
Yes, it is a bit of a gamble for the Pacers. But at this point in the team's trajectory, it's a worthwhile one.
All stats courtesy of Basketball Reference and contract figures courtesy of Spotrac