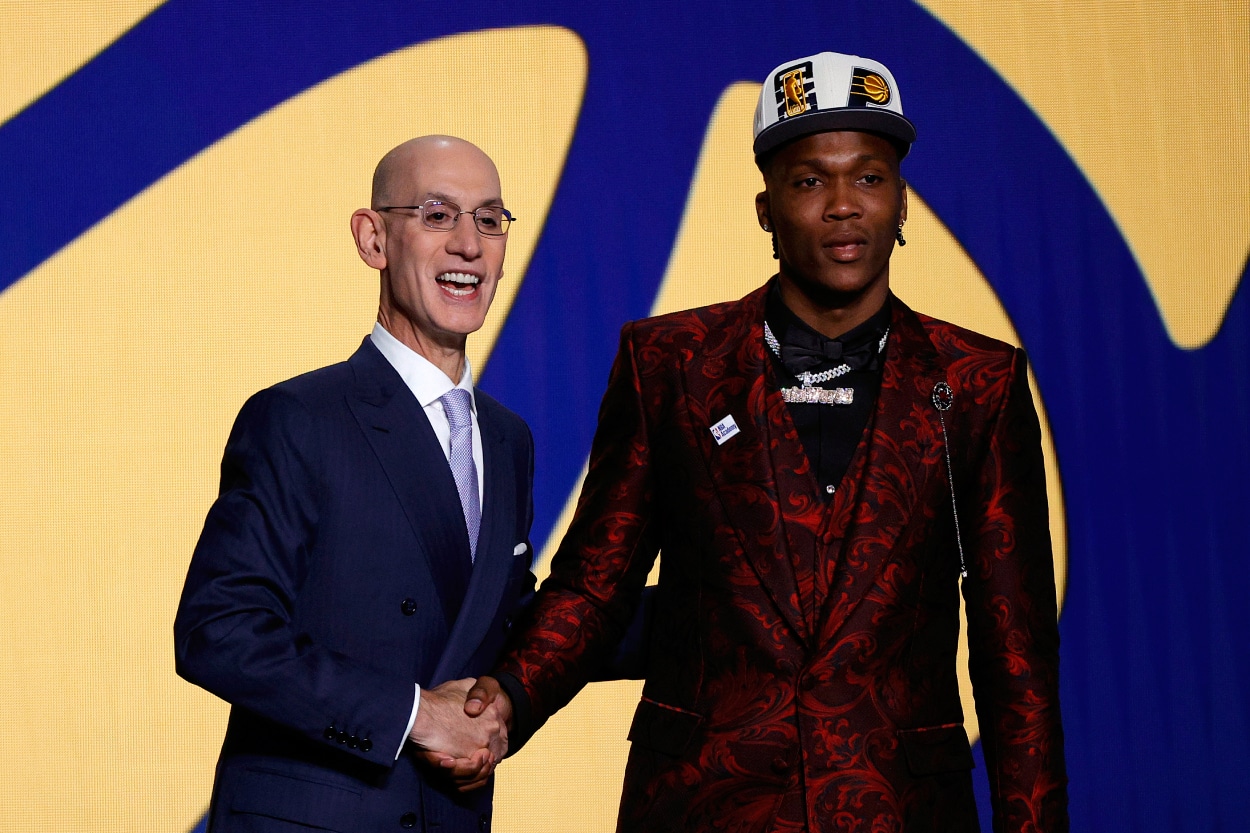 LeBron James Taunted by Indiana Pacers Draft Pick Bennedict Mathurin
Bennedict Mathurin, the first-round pick of the Indiana Pacers, comes into the NBA with tons of confidence.
It's one thing to be confident. It's another to be delusional. As it stands now, Indiana Pacers draft pick Bennedict Mathurin falls into both categories.
Mathurin is a 6-foot-7 wing out of Arizona. The Indiana Pacers selected him with the sixth overall pick in the 2022 NBA Draft. He's ready to begin his new journey and is particularly eager to face off against Los Angeles Lakers star LeBron James. Mathurin wasn't shy about letting the world know how he feels about James.
LeBron James needs to prove himself, according to Bennedict Mathurin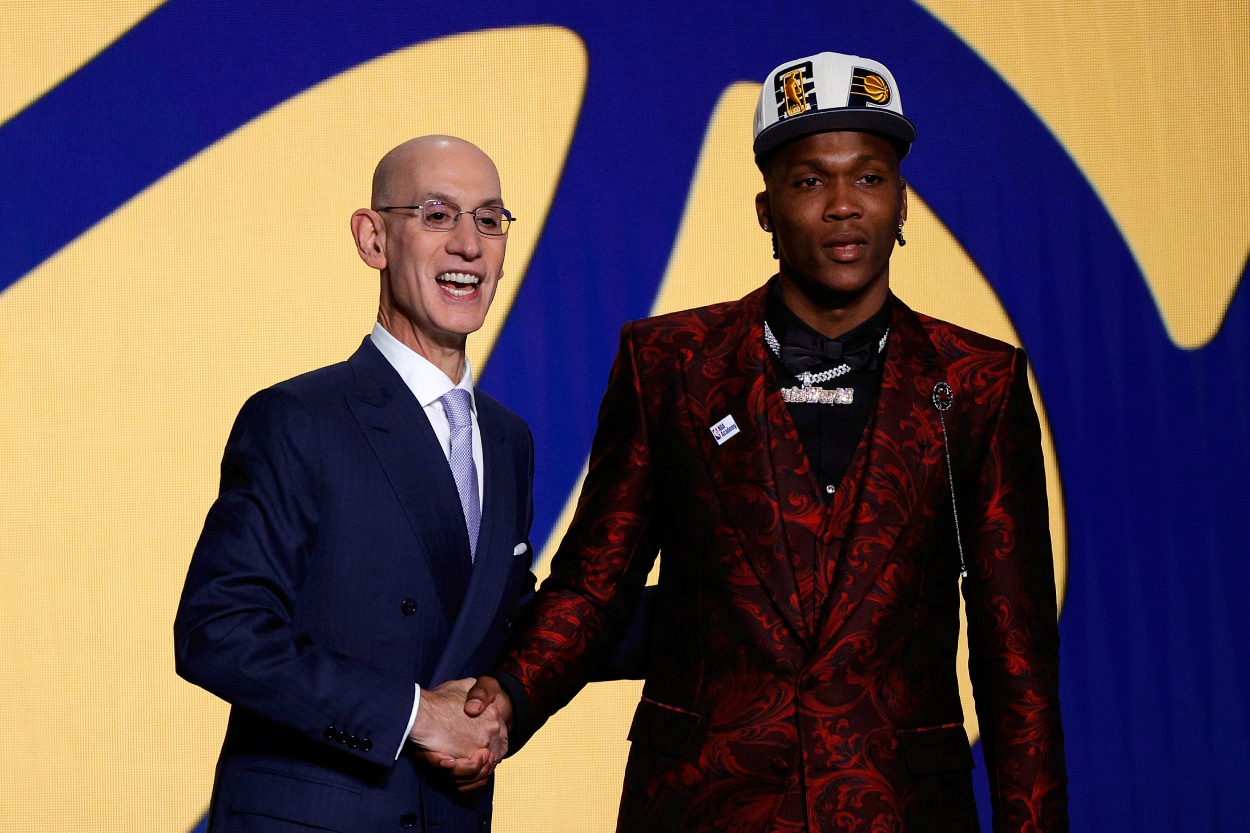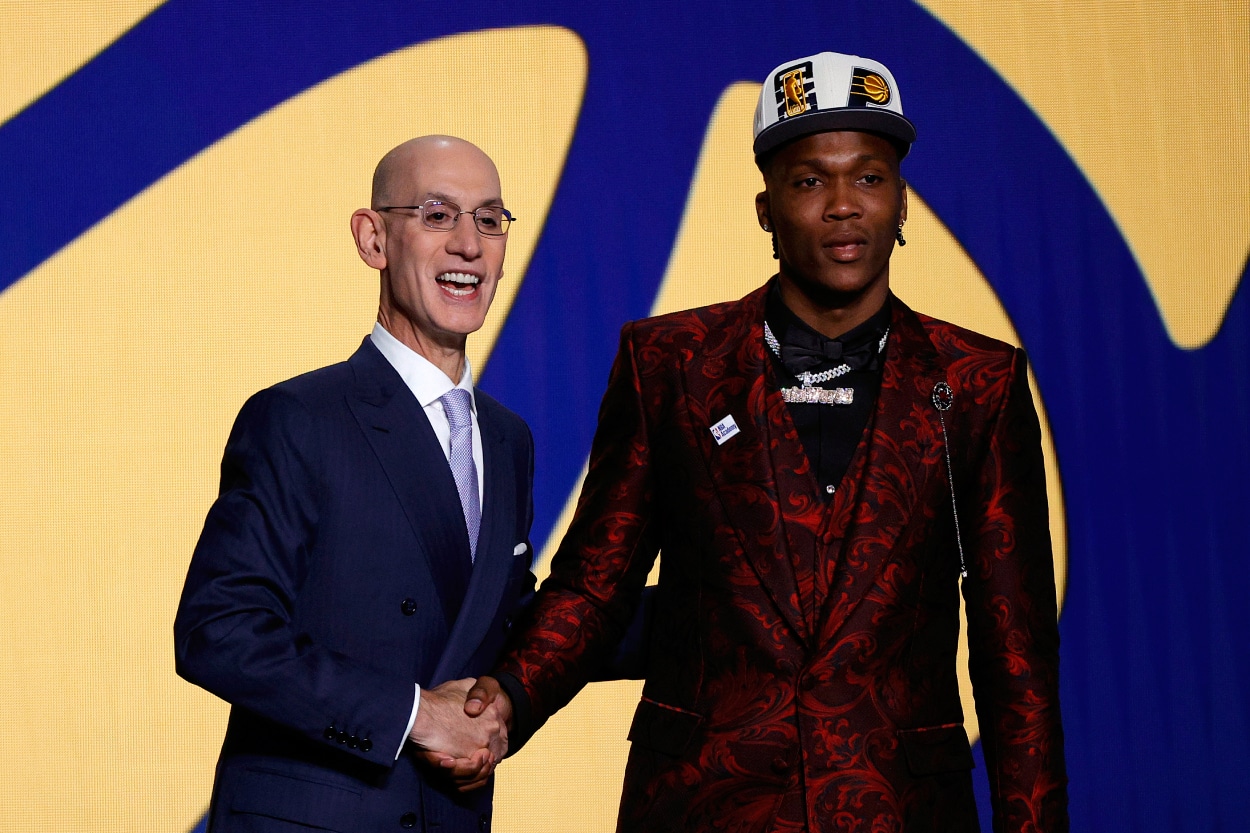 Talk about making a statement right away. Mathurin hasn't even suited up in an NBA game, and he's already making noise.
Mathurin played two seasons at Arizona and averaged 17.7 points and 5.6 rebounds in his final season and was named Pac-12 Player of the Year. He's been compared to Miami Heat guard Jimmy Butler and Boston Celtics star Jaylen Brown.
He likes the comparisons, but he said he's "a little bit better of a shooter than Jimmy," according to The Washington Post.
The talk didn't end there. He said he believes nobody is better than he is, and that includes James. Bennedict said James needs to prove he is better than the rookie.
"A lot of people say he's great," Mathurin said of James. "I want to see how great he is. I don't think anybody is better than me. He's going to have to show me he's better than me."
Mathurin admits he has 'chips on both shoulders'
Mathurin said he always had a chip on his shoulder. He got another one after the death of his half-brother Dominique Jeune, who was struck by a car while riding his bike eight years ago.
"I was at home," he said, per The Washington Post. "He just didn't come back from school. My mom was wondering what happened. She received a call and she went to the hospital. She found him. It was hard for my mom, my sister, and my whole family. We didn't move on easily."
The two were inseparable. Mathurin says they still are.
"Everything I do is for my brother," Mathurin said. "He's always with me. We did everything together. I had one chip on my shoulder already, but (his death) put another one. I've got chips on both shoulders now. Whichever way people bump into me, they're going to hit one of them."
Mathurin's confidence is sky-high, but it appears James has already proven himself.
Like Sportscasting on Facebook. Follow us on Twitter @sportscasting19 and subscribe to our YouTube channel.