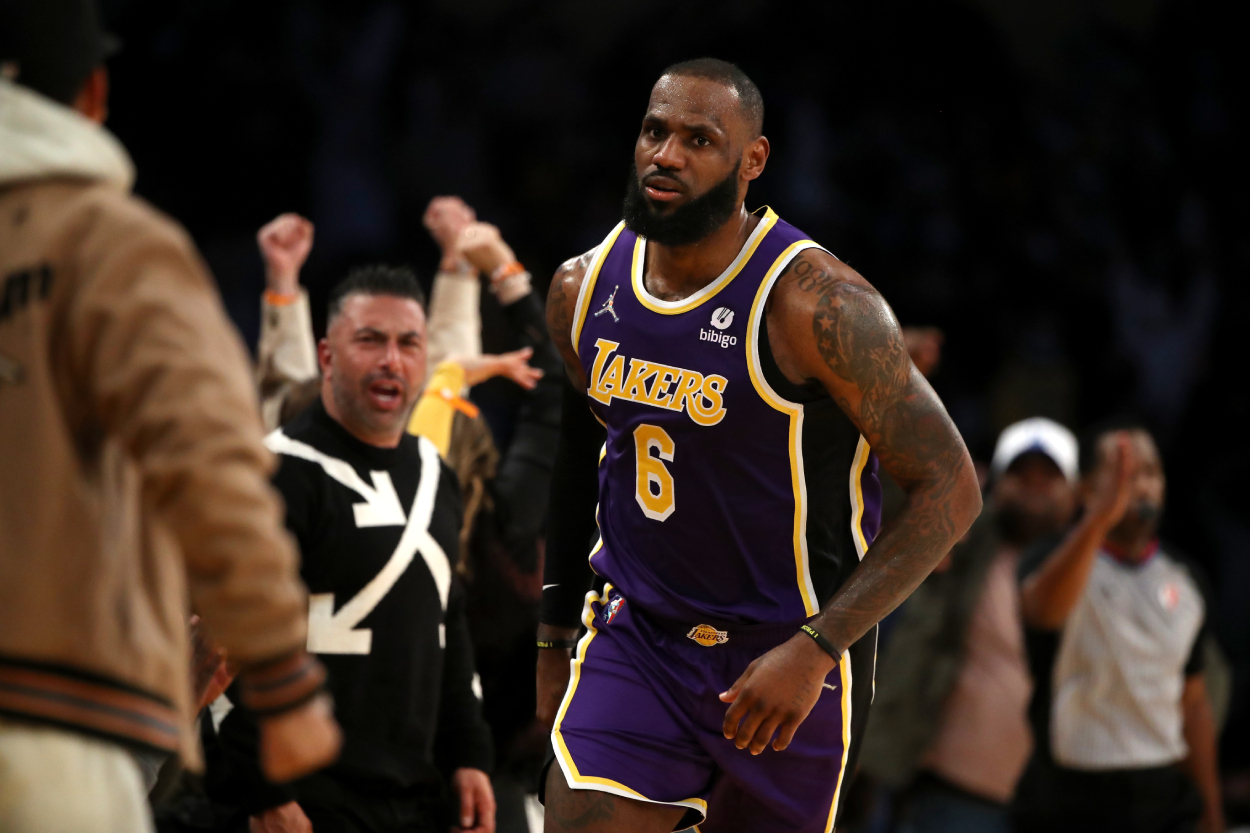 Larry Bird vs. LeBron James in Their Prime: 'Mad Dog' Picks Bird for Good Reason
Christopher 'Mad Dog' Russo had an unpopular take when he said he would rather have Larry Bird over LeBron James in their prime.
At least it's not Michael Jordan vs. LeBron James. There was a new debate that took center stage on ESPN's First Take between Steven A. Smith and Christopher 'Mad Dog' Russo. Who would you rather have in their prime: Larry Bird or LeBron James?
Russo likely took the unpopular opinion, choosing Bird. While James might have the more storied NBA career, Mad Dog made some valid points about taking Bird at the peak of his career.
Larry Bird vs. LeBron James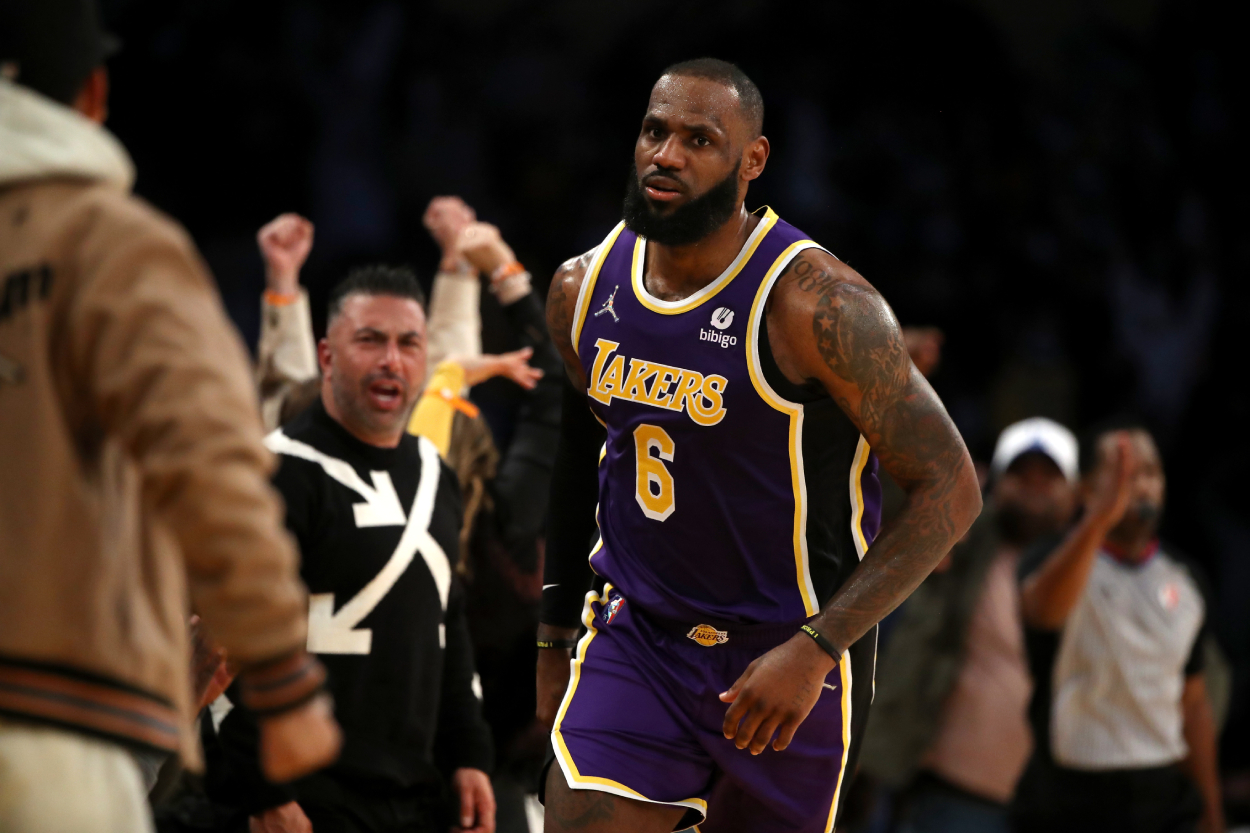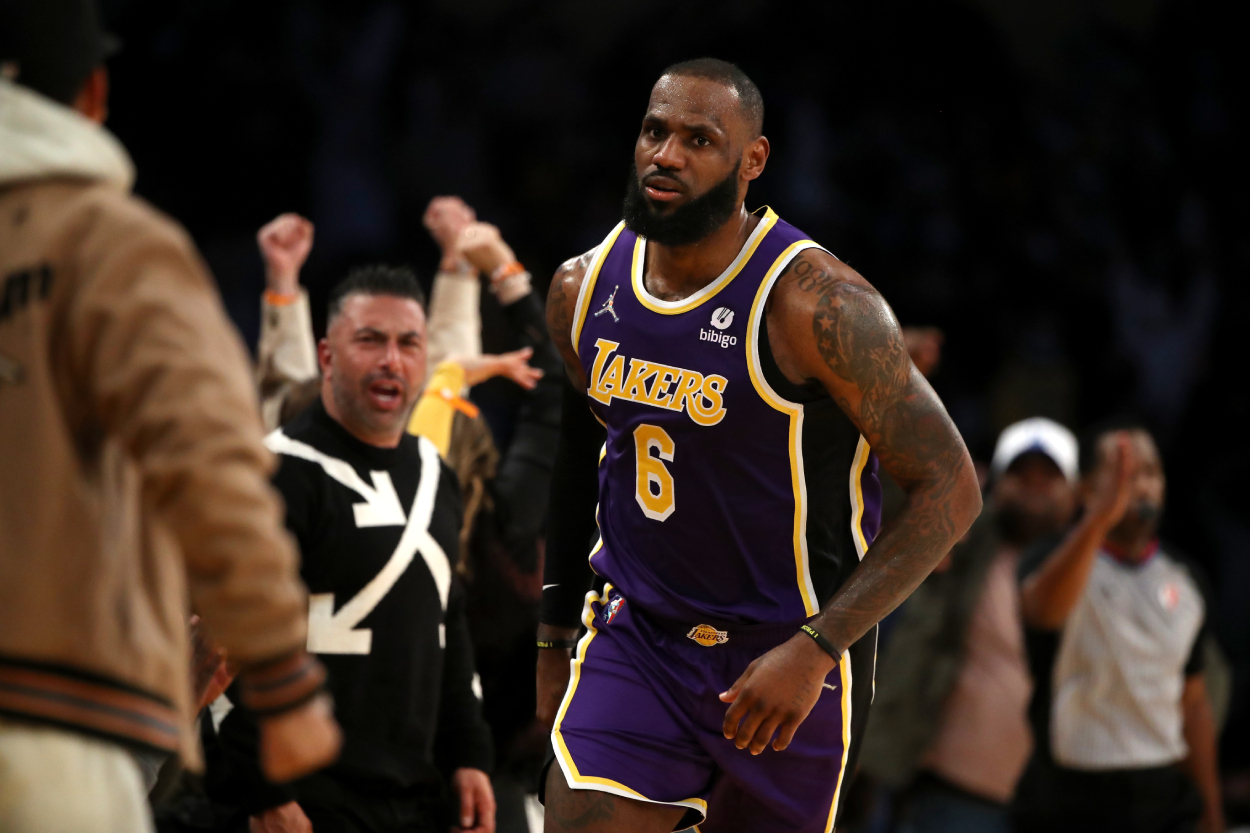 Bird and James are two of the best to ever play the game. Comparing the two stars is difficult with both playing in different eras. Bird played in a more physical era where basketball was a whole different game. It was more deliberate with teams working the ball inside to true centers who played back-to-the-rim basketball. James is playing in a more wide-open era dominated by the three-point shot.
Bird was a three-time MVP, winning the award three straight years from 1984-86. He guided the Boston Celtics to the first of their three championships during his second season. He won Rookie of the Year after averaging 21.3 points and 10.4 rebounds while improving the team's win total from 29 to 61.
Bird played all 13 seasons with the Celtics, finishing his career with 24.3 points and 10.0 rebounds. Bird was a 12-time All-Star and a three-time member of the All-Defensive Team. His passing skills and court awareness helped him make everyone else around him better. He was inducted into the Naismith Memorial Basketball Hall of Fame in 1998.
James is still going strong at age 37, averaging 28.9 points and 8.0 rebounds. He's a four-time NBA champ and four-time MVP. He's in his 19th season in the league, playing for his third team.
James is the far superior athlete and has put up better numbers than Bird. He's third on the all-time scoring list, trailing only Kareem Abdul-Jabbar and Karl Malone. James has been an All-Star every season except his rookie year and made the All-Defensive Team six times.
'Mad Dog' wants Larry Bird over LeBron James in their prime
The topic of discussion on First Take was where James belonged on the all-time NBA list of players. Smith said he should be No. 2, and Russo reluctantly agreed. Mad Dog, however, added a bit of a twist to the conversation when giving his opinion.
"Peak of his career, I'll take Bird," Russo said, taking Smith by surprise. "If I've got a series to win for my life, I've got a year in his prime when he won the three straight MVPs, this is in the early-to-mid-80s, I'm taking this guy right there (Bird)."
"He was an assassin. He is a tremendous passer, one of the great shooters you ever saw in your life. Never missed free throws, always had the right persona for the games against the Lakers. Totally outplayed Magic in the 1984 Finals, wasn't even close.
"Here's a game for you that is fascinating. Remember that game in 1984, in the 100-degree night, they couldn't move it was so hot? Bird, 15 of 20 from the floor, didn't miss a free throw, 17 rebounds, 32 points.
"Stephen A, I never saw Bird in a big series come up small. Never. I saw LeBron do it. Against Dallas, the year the Mavericks beat them with Nowitzki, LeBron was awful, absolutely horrendous."
Smith and Mad Dog disagreed but compromised in the end
Mad Dog made some valid points. Bird is clearly the better shooter and better in crunch time. He's also a better passer and has a better basketball IQ. Smith agreed Bird had the clear edge in shooting and clutch performances.
Smith rattled off that James was better defensively, had more MVPs and more titles. That's all true, but James has played six more seasons, and he had to bolt Cleveland to win his titles, although he returned to eventually win one for the Cavs. James had to recruit others to join him to win his championships, Bird didn't.
James' longevity and that extra MVP and extra title push him to No. 2 on the all-time list behind Michael Jordan. There was no argument there. Russo simply stated, and rightfully so, that Bird was the guy he'd want to win a series if he had to choose between the two in their prime.
Smith and Russo eventually compromised — sort of. Smith said in a Game 7, he'd take James for the first 46 minutes and Bird for the last two.
All statistics courtesy of Basketball Reference.