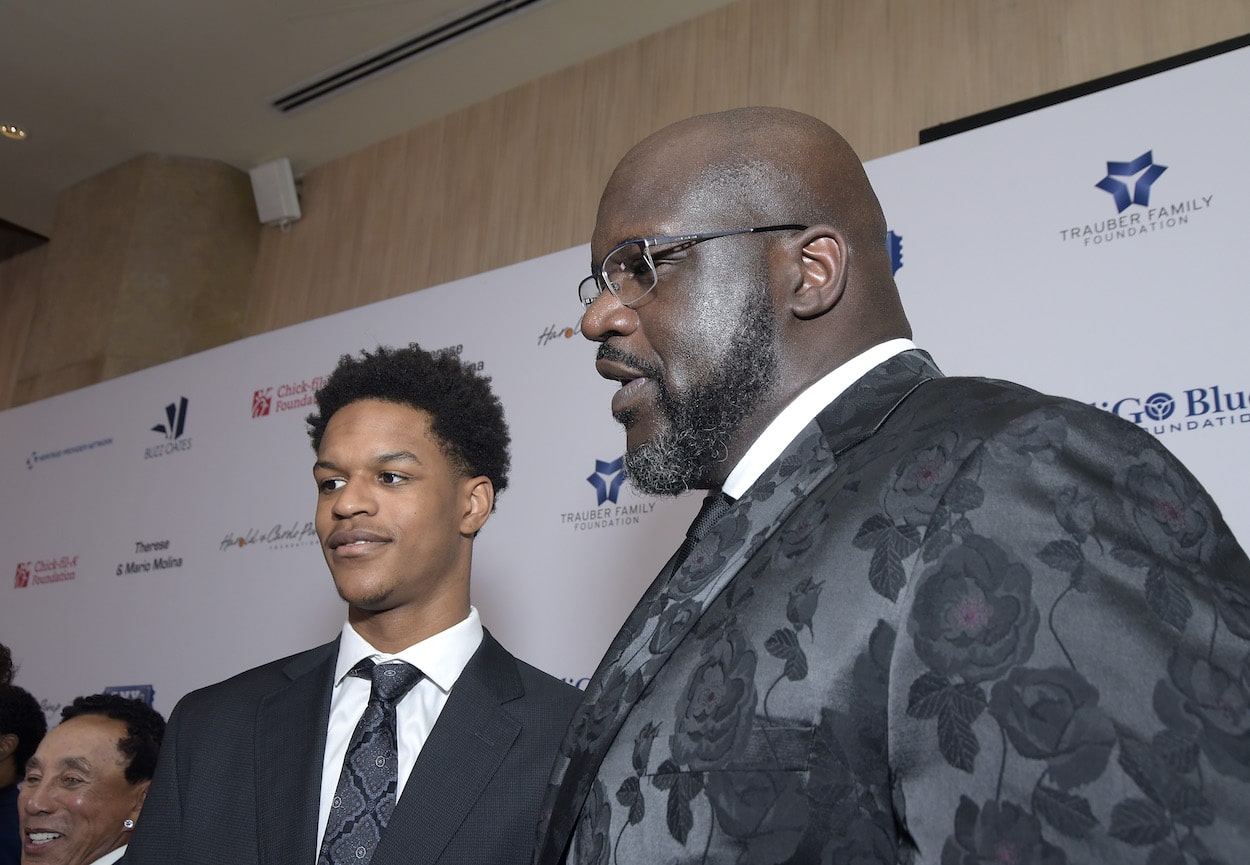 Shaquille O'Neal Refuses to Support His Son's 2022 NBA Draft Decision
Shareef O'Neal is going through the NBA draft process, but his father, Shaquille O'Neal, doesn't approve.
Shaquille O'Neal's son, Shareef O'Neal, was at the Los Angeles Lakers' facility this week donning a No. 6 practice jersey for a pre-NBA draft workout. You might think it was one of Shaq's proudest moments as a father — watching his son dribble up and down the court wearing the same purple and gold threads he wore for eight years and chasing his own NBA dreams.
But that's not exactly the case.
Shareef later admitted his father doesn't support his plan to enter the 2022 NBA Draft, but he's going through with it anyway.
Shaquille O'Neal hasn't supported his son through the 2022 NBA Draft process
Shareef O'Neal has always dreamt of following in his father's footsteps and playing in the NBA. Now that he's 22 years old and has three years of college basketball experience under his belt, he believes it's time to make the jump.
But his father disagrees.
"We kind of bump heads about this process," Shareef told reporters Tuesday during a pre-draft workout with the Lakers.
"He wanted me to stay in school. I wanted to better myself through this. He knows I'm working out with teams. But I'm not going to lie, we ain't talked about this. I'm kind of just going through it. He didn't do any pre-draft workouts; he just got straight on the [Orlando Magic], so it's a different grind."
Shareef admitted his father hasn't given him much advice about the pre-draft process, but he wants to write his own story in the NBA, even if Shaq doesn't approve.
"It sucks that he didn't like that idea, but I'm a grown man, I'm 22 years old, I can make my own decisions," Shareef said. "It was right in front of my face. I'm not backing up from it. I'm going to go get it if I see it. That's just how I'm built."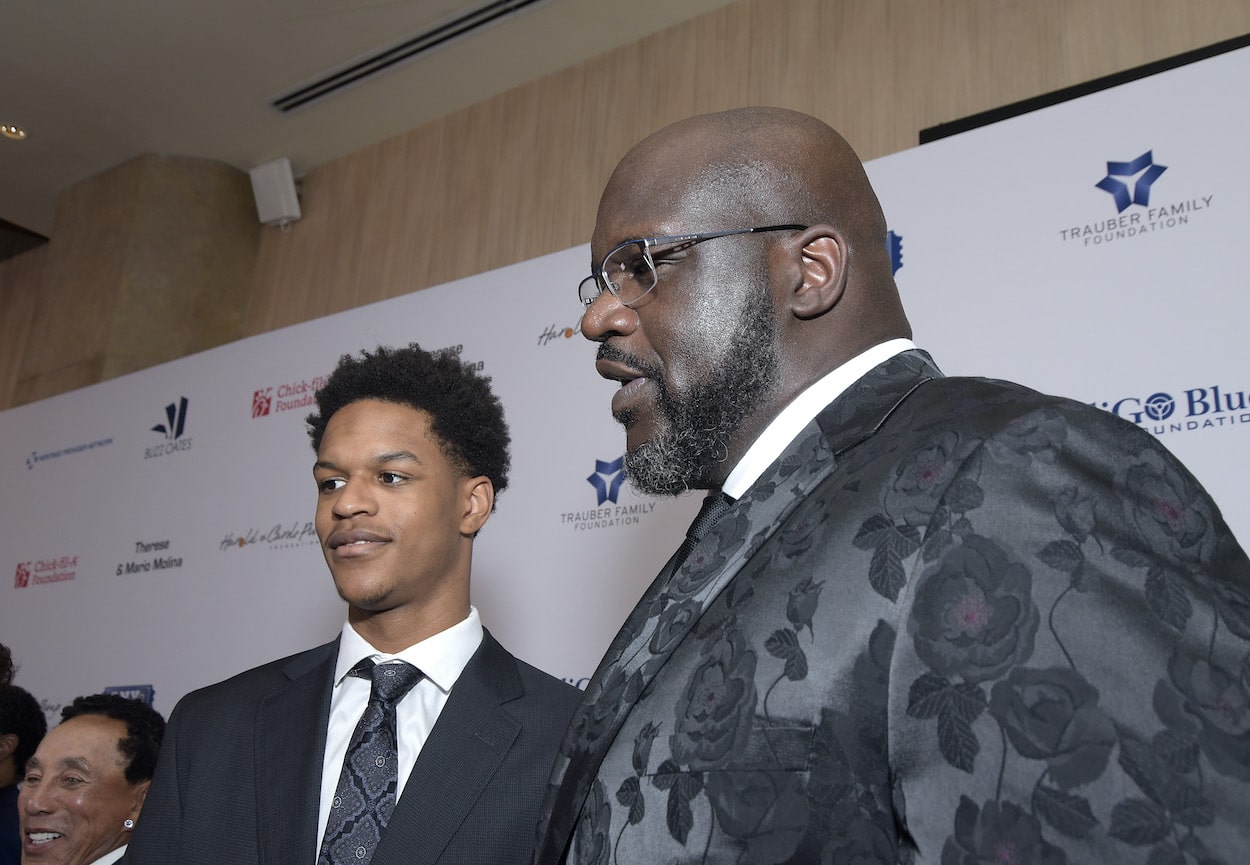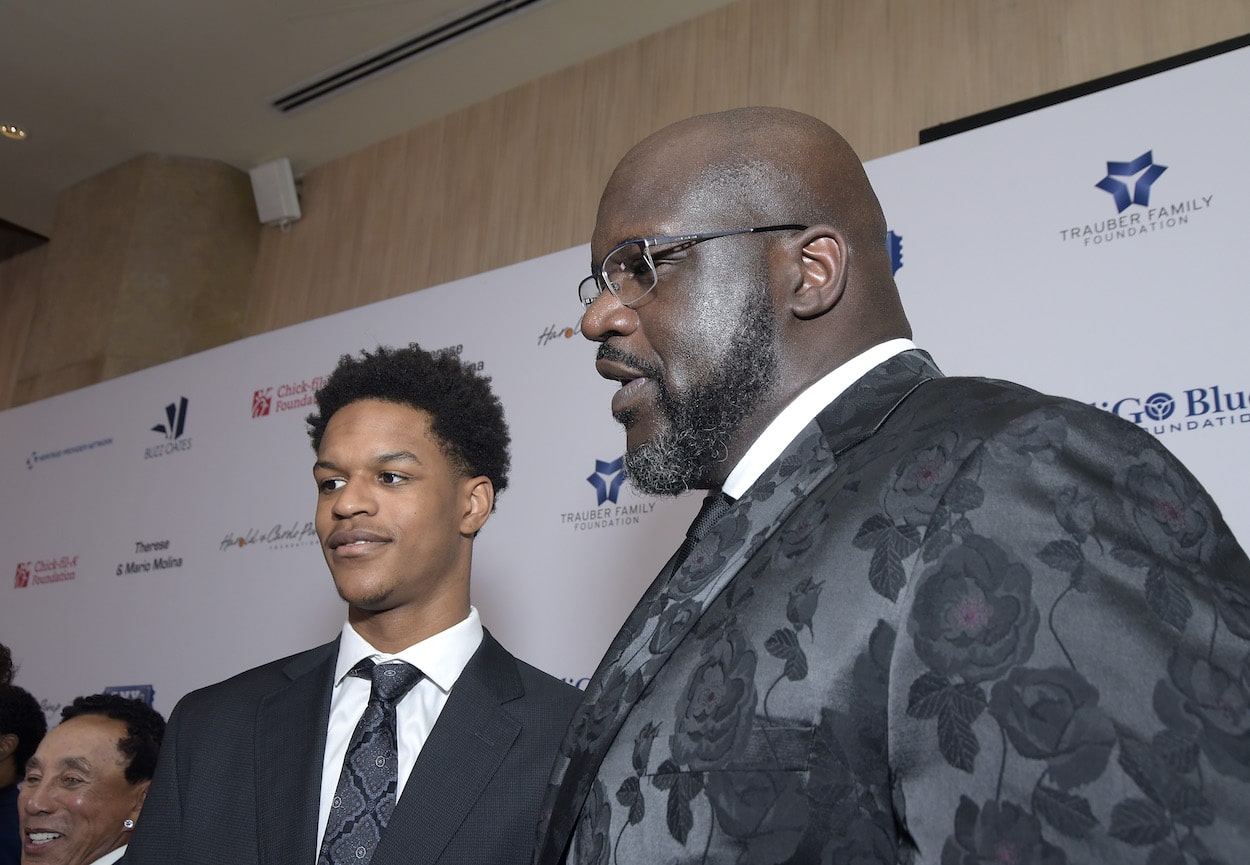 Shareef has only appeared in 37 total games with UCLA and LSU since 2019. He underwent open-heart surgery during his freshman year at UCLA, and after transferring to his father's alma mater in 2020, he's since been limited by foot and ankle injuries.
In those 37 games, Shareef averaged just 2.6 points per game, but multiple NBA teams saw enough to invite him to pre-draft workouts. If Shareef hears his name called Thursday night, he's going to chase his dream against his father's wishes.
"Being cleared was right in front of me, being healthy was right in front of me, and I went for it," he said. "I'm not backing down from nobody. I know he's an NBA legend, I know he's my dad, but it was right in front of me, I had to go get it. So, if he likes it or not, it's not really going to stop me from doing what I want to do."
Like Sportscasting on Facebook. Follow us on Twitter @sportscasting19.