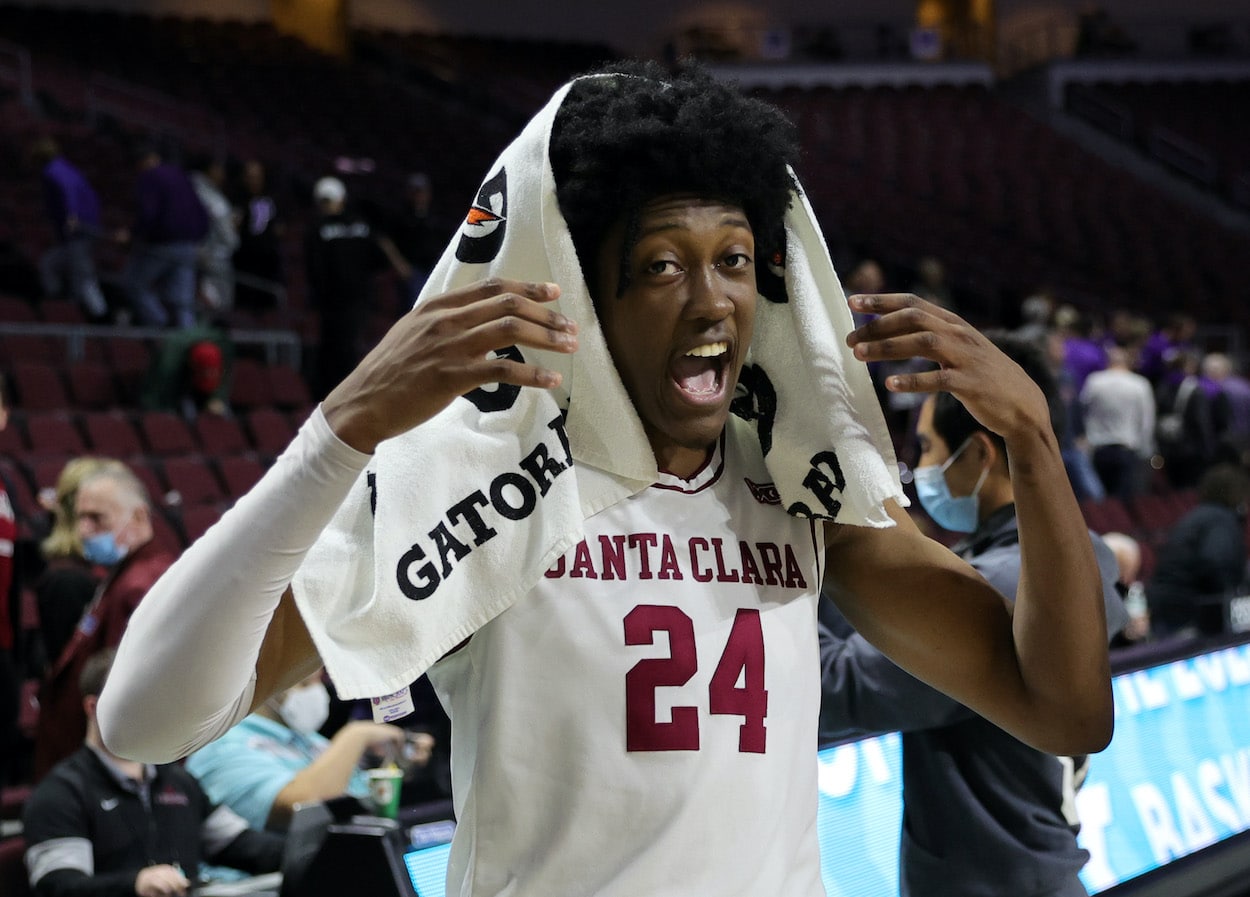 2022 NBA Draft: 4 Players the 76ers Must Target With the 23rd Overall Pick
Joel Embiid would be emphatic about the 76ers targeting these four players in the NBA draft.
Thanks to the Brooklyn Nets deferring their first-round draft pick to next summer, the Philadelphia 76ers will select 23rd overall in the 2022 NBA Draft. That's important news for a Sixers team that needs to upgrade their roster — and fast — if they want to compete for a championship during whatever is left of Joel Embiid's prime.
As we prepare for Thursday night's draft, let's run through the five prospects the 76ers need to target with the 23rd pick.
Ochai Agbaji — SF, Kansas
Let's start with a complete long shot. Ochai Agbaji is consistently being mocked in the middle of the first round, but he's also one of the oldest players in this draft class at 22. We know how much NBA teams value age in the draft, especially if they aren't ready to contend that year.
Teams in the rebuilding stage will normally opt for the 19-year-old project over the 22-year-old, so it's not outrageous to think Agbaji could slip to No. 23. If he does, the Sixers should sprint to hand over the card.
As a player, Agbaji improved as a scorer, shooter, and defender in all four of his seasons at Kansas. He finished off his incredible college career as an All-American, the Big 12 Player of the Year, the NCAA Tournament Most Outstanding Player, and a national champion in 2022.
Agbaji is the immediate-impact forward Philadelphia needs this year, and the Sixers should be praying he falls to them in the first round.
Jalen Williams — SG/SF, Santa Clara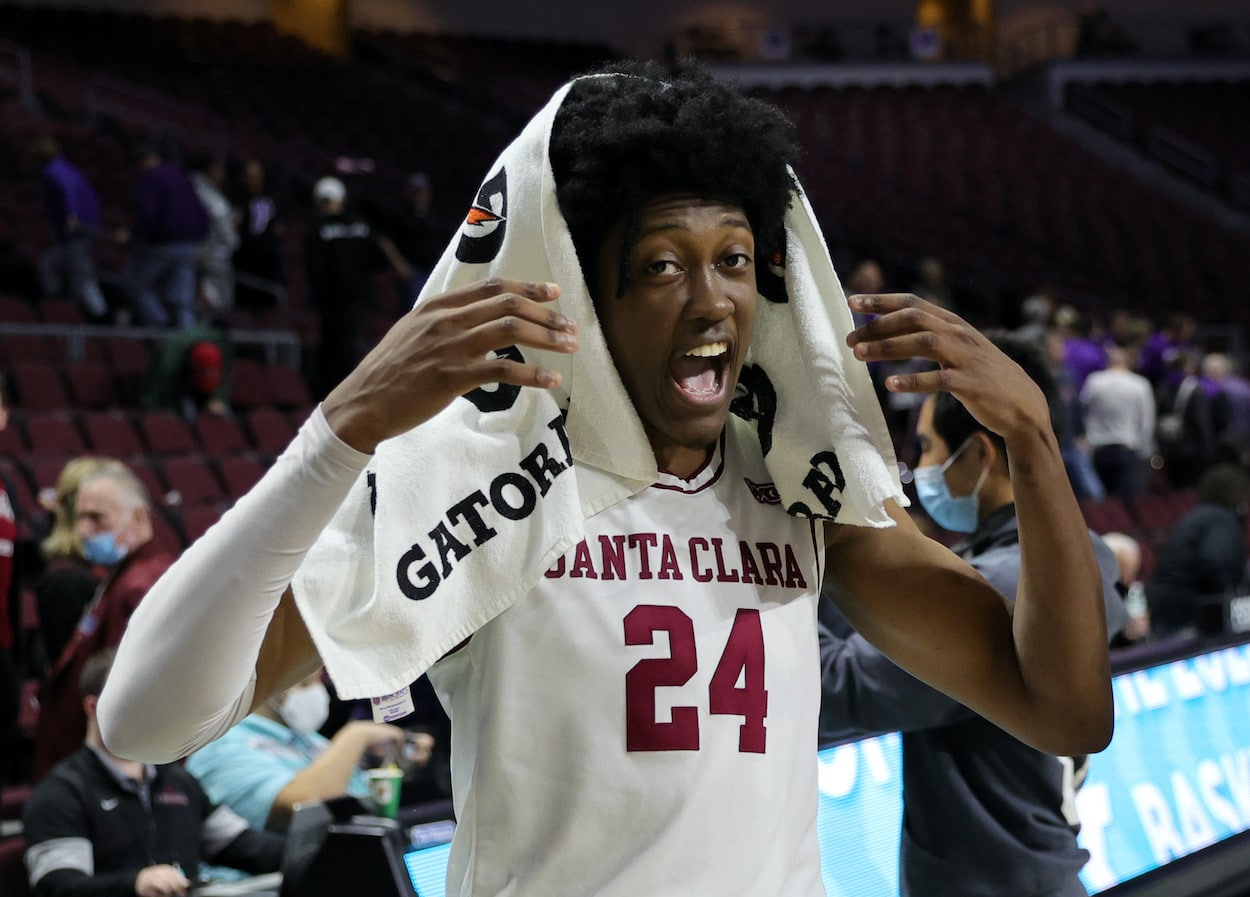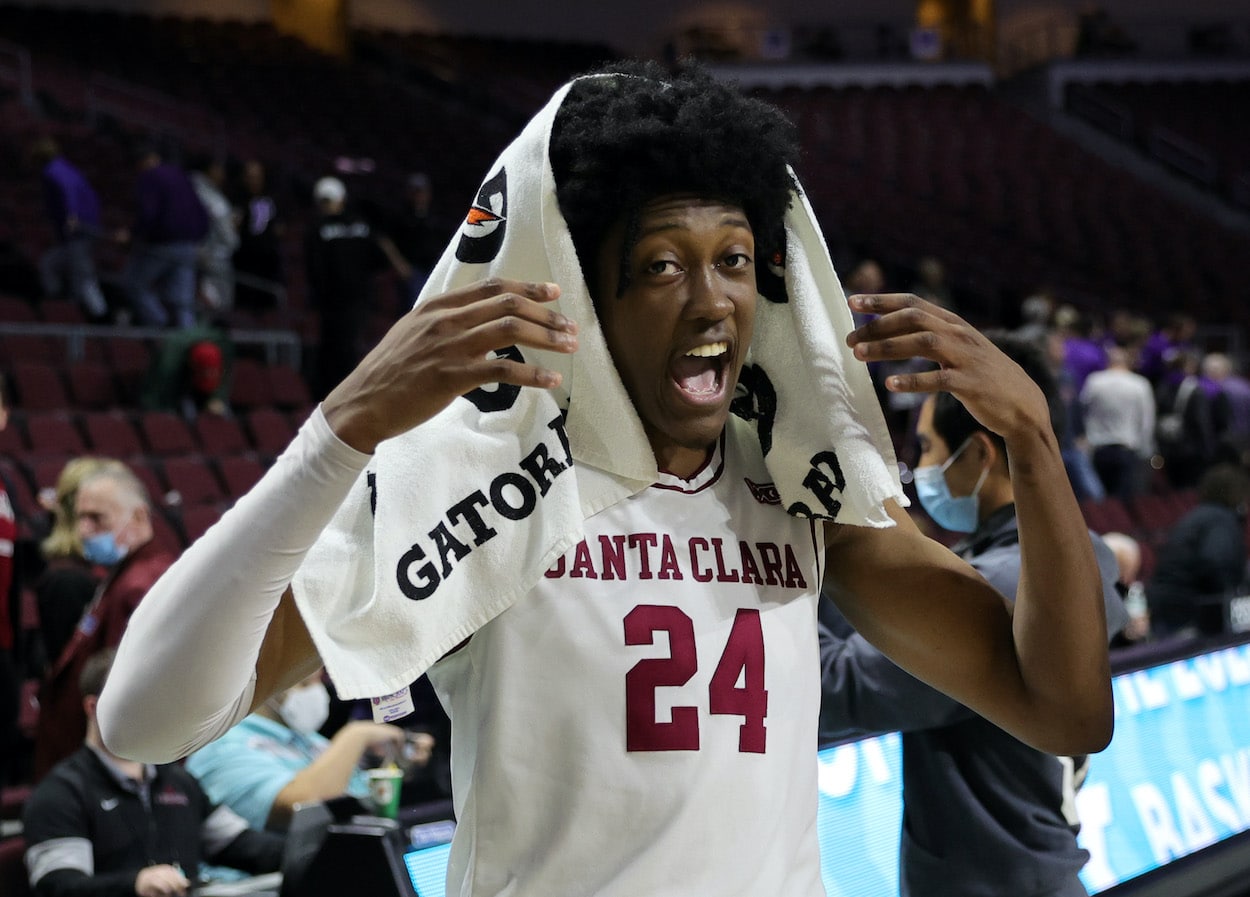 OK, here's a more realistic option for the 76ers.
As a junior at Santa Clara, Jalen Williams averaged 18.0 points, 4.4 rebounds, and 4.2 assists per game while shooting 51.3% from the field and 39.6% from three. He can create his own shot off the dribble and has impressive length (7-foot-2 wingspan) that helps him finish over bigger defenders.
Williams is a versatile, lengthy defender that the Sixers currently lack off the bench. Not only does he fill a need at the shooting guard/small forward spot, but his unique skill set is a perfect fit for this roster.
Tari Eason — PF, LSU
Tari Eason came off the bench for LSU throughout his sophomore season, but don't let that fool you. The 6-foot-8, 215-pound forward is a freak athlete who can make an immediate impact as a defender similar to what Herb Jones did for the New Orleans Pelicans last season. He's also a gifted scorer who put up nearly 17 points on 52.1% shooting in just 24 minutes per game.
A team in the middle of the first round might fall in love with Eason's length and athleticism, but he's the perfect two-way forward Philadelphia could use off the bench next season.
E.J. Liddell — PF, Ohio State
There aren't many natural, NBA-ready scorers available in the back half of the first round, but E.J. Liddell is certainly one of them. The Ohio State product is excellent in isolation scenarios, and he knows how to use his wide body (6-foot-7, 245) and 7-foot wingspan to create his own shot over bigger defenders.
But Liddell isn't just a scorer. He's an impactful defender who moves his feet well and protects the rim at an impressive rate for his size (2.6 blocks per game last year as a junior). Liddell fits the mold as a two-way forward who will show up to camp and make an immediate impact from Day 1.
Like Sportscasting on Facebook. Follow us on Twitter @sportscasting19.