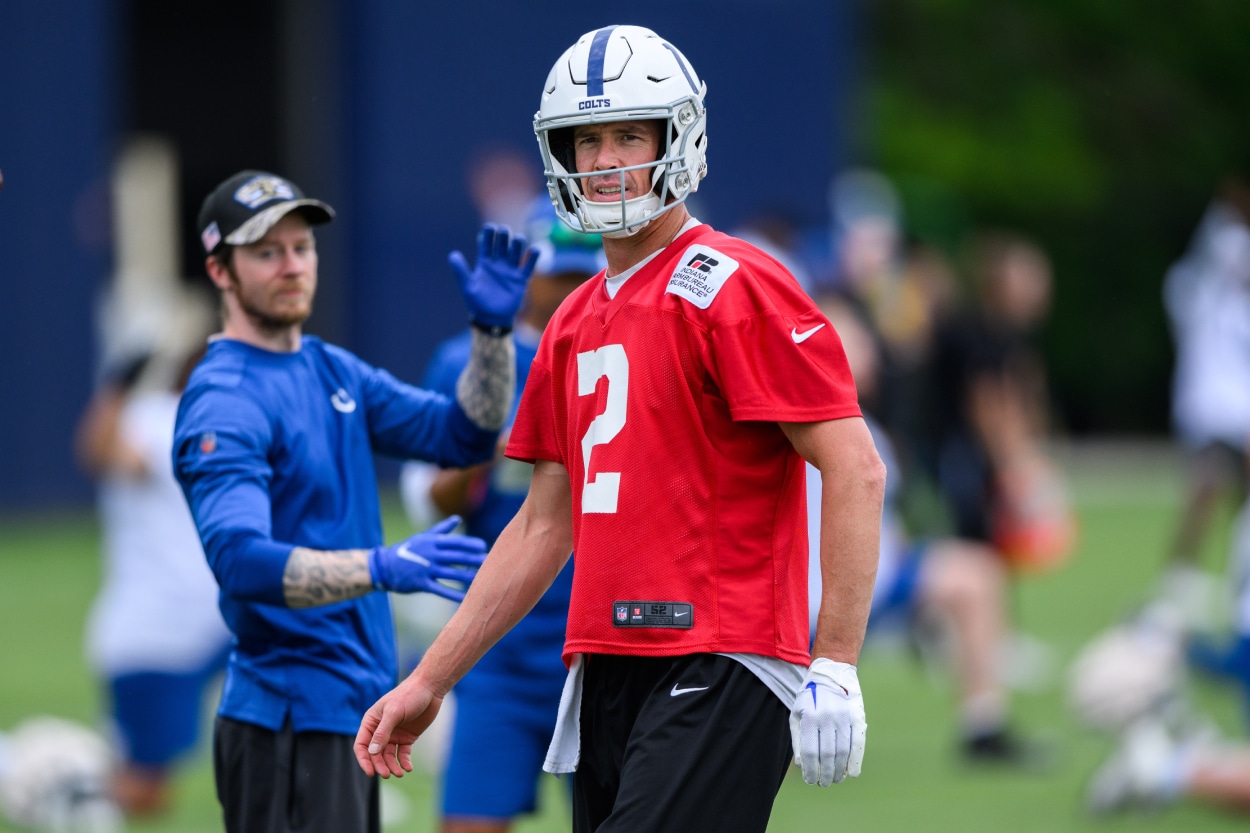 Indianapolis Colts: Matt Ryan Receives Ultimate Compliment From Frank Reich
Matt Ryan is entering his first year with Frank Reich and the Indianapolis Colts, and Reich recently gave his new quarterback a major compliment.
The Indianapolis Colts have been looking far and wide for their Peyton Manning-like replacement since parting ways with the Hall of Fame quarterback in 2012. Andrew Luck was supposed to be that man, but the team's lack of protection for him led to injuries and an early retirement in 2019.
The Colts have since had stop-gap quarterbacks each of the last three years, lining Jacoby Brissett, Philip Rivers, and Carson Wentz behind center. And that might not necessarily change with 37-year-old Matt Ryan now in Indy. But Ryan, who the team traded for this offseason, might be the closest thing to Manning that Indianapolis has had since it essentially chose Andrew Luck over the five-time NFL MVP a decade ago.
Just ask head coach Frank Reich.
Frank Reich gave Matt Ryan the ultimate compliment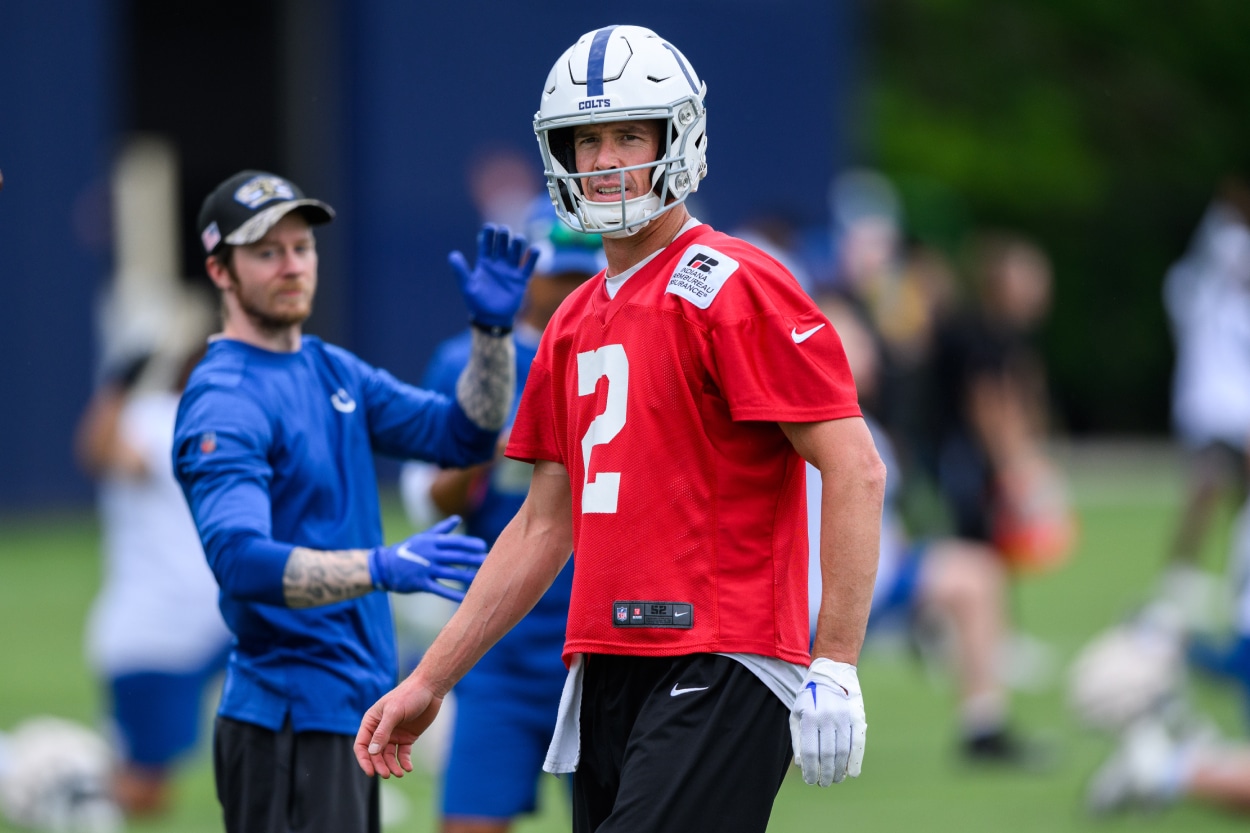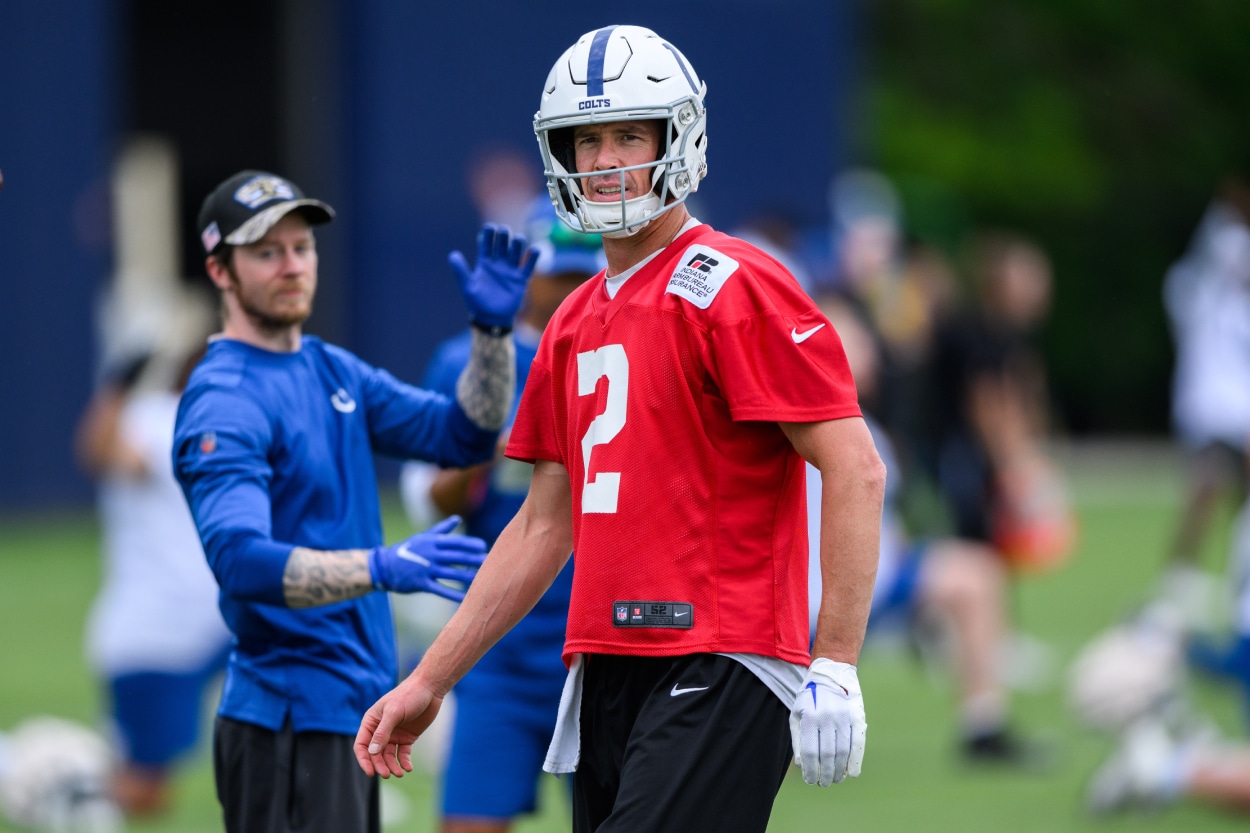 Frank Reich has only been the head coach of the Colts since 2018, so he moved to Indy well after Peyton Manning's tenure. However, Reich spent the first six years of his coaching career in Indianapolis, working as an assistant between 2006 and 2011. Manning started at QB in five of those six seasons before sitting the 2011 campaign out due to injury.
That means Reich knows how The Sheriff operated during his time with the Colts, and he sees a major similarity between him and Matt Ryan.
"Matt's an incredibly smart guy, but one of the things I've continued to be impressed by—he doesn't want to expand things, he wants to consolidate things," Reich recently said, per Sports Illustrated. "It's a little bit Peytonesque like that: Don't try to overcoach, don't get too cute, don't try to overscheme, let's just run the same things over and over again. That's how I've been brought up in this league. In an age where everyone wants to talk about how smart the coaches are, or the quarterback is, and all the ways that you can scheme, and do this and that … and those are all important things, [but] Matt is old school, and I'm a little bit old school like this too."
He continued: "It's like this, rather than always trying to scheme things up where one guy's open, the play is designed so if the quarterback can work his progressions, somebody's going to be open."
Anything similar to the way in which Manning worked is likely good enough for Colts fans. And Ryan will now lead one of Indy's best teams since the Manning era.
Matt Ryan can have Peyton Manning-like success with the Colts
To be clear: Matt Ryan is no Peyton Manning. But the way he leads his offense seems to be similar, which is what the Colts want after last year's disastrous season with Carson Wentz.
Ryan can now help the Colts have success comparable to that of those Manning-led teams.
With Peyton, Indianapolis reached the playoffs in nine straight season between 2002 and 2010 and played in two Super Bowls between 2006 and 2009, winning one championship during that span. It's unclear whether Ryan can lead the Colts to the promised land, but they have the talent to make a run at it.
Indianapolis has a skilled offense around Ryan with the NFL's leading rusher in 2021, Jonathan Taylor, in the backfield. It also has a versatile back in Nyheim Hines, a 1,000-yard receiver in Michael Pittman Jr., and various young weapons like Alec Pierce and Mo Alie-Cox. That's not to mention its massive offensive line led by three-time All-Pro Quenton Nelson.
The Colts are also stacked defensively. They have three 2021 Pro Bowlers in DeForest Buckner, Darius Leonard, and Kenny Moore II, and they added a pass rusher in Yannick Ngakoue and the 2019 Defensive Player of the Year, Stephon Gilmore.
All this talent combined with Matt Ryan's "Peytonesque" composure could lead to a massive 2022 season for the Colts. If we're lucky, we may hear a few "Omahas" every once in a while, too.