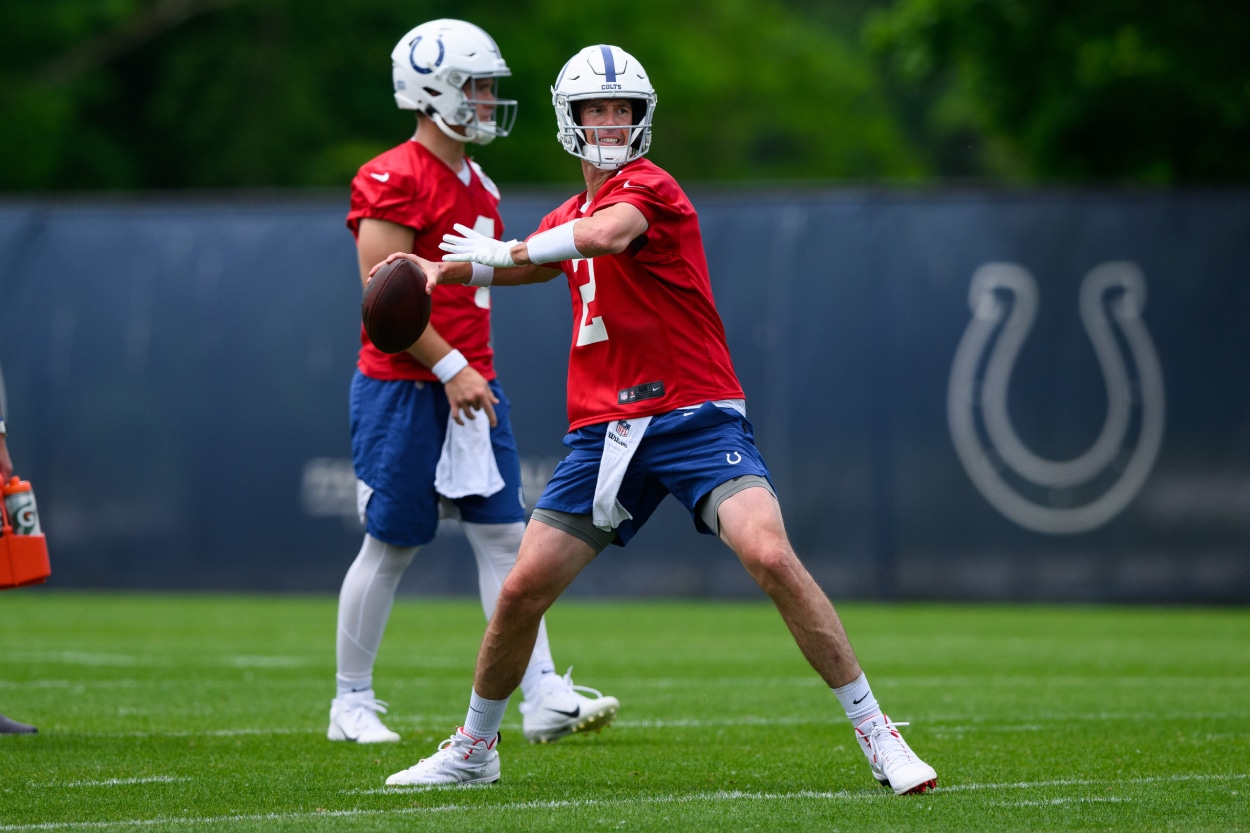 Indianapolis Colts: Matt Ryan 'Ripped' Indy's Offense After Various Practice Blunders
Matt Ryan has only been on the Indianapolis Colts for a little over two months. However, he hasn't been afraid to make his presence felt, especially during practice.
Switching teams after spending 14 years with the same NFL franchise can be nerve-racking. Some players may even try to ingratiate themselves with their teammates before taking on a leadership role.
But the Indianapolis Colts needed a commanding voice, especially on offense. And new quarterback Matt Ryan has stepped in and given them just that.
In fact, according to Colts Pro Bowl defensive tackle DeForest Buckner, Ryan "ripped" Indy's offense after he saw it make multiple mistakes during OTAs last week.
Matt Ryan ripped the Colts' offense during OTAs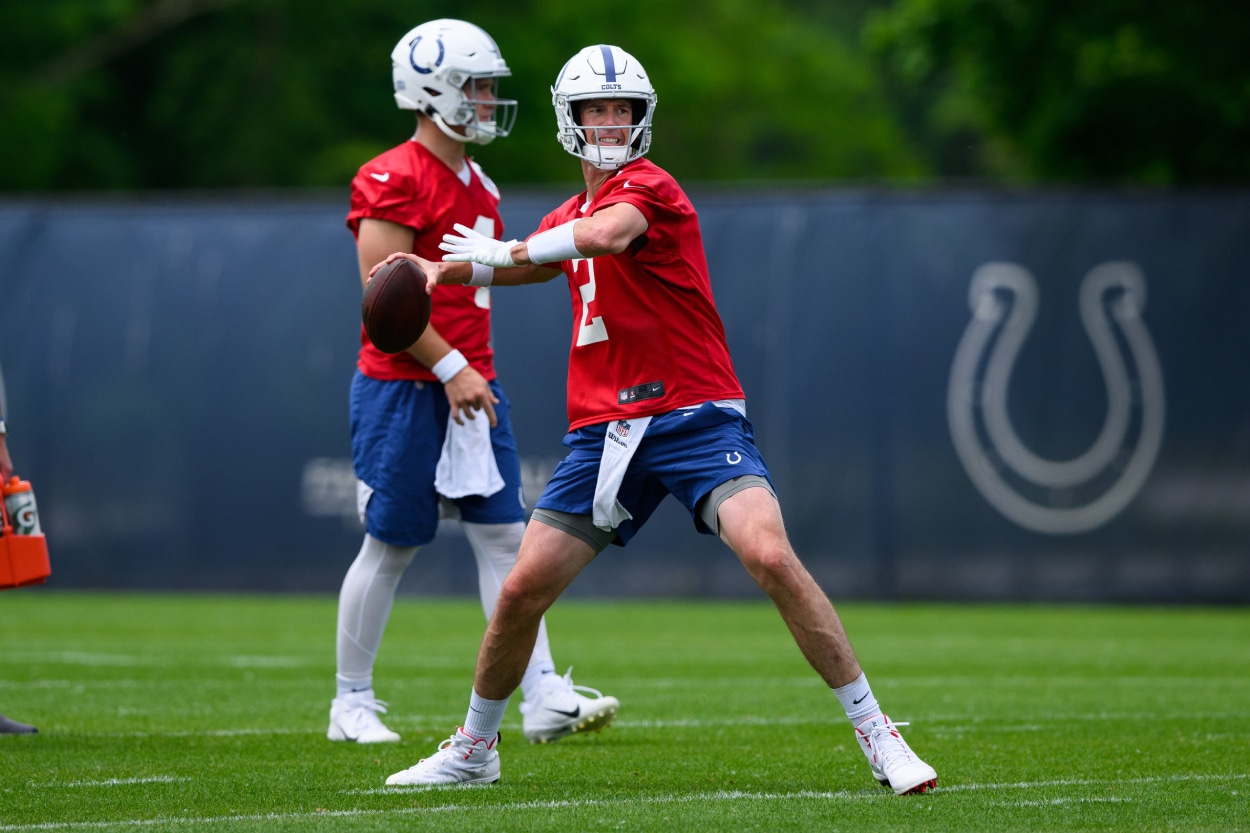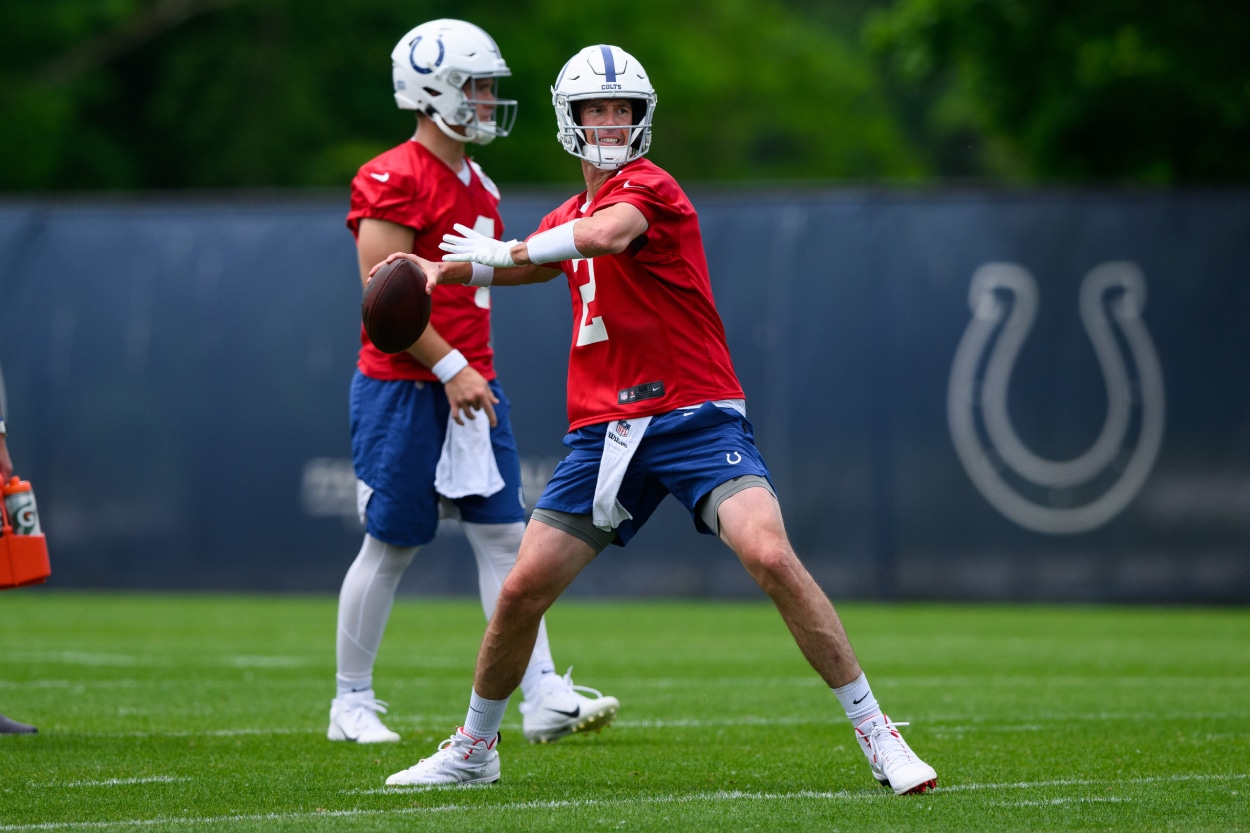 DeForest Buckner doesn't play on the offensive side of the ball, but he's still a leader on a Colts team that's looking to take a massive step this upcoming season. And Buckner has been impressed with Matt Ryan, who went to Indy via trade in March.
"He is a true pro man, the impact that he has had so far as a leader inside the locker room, it is unbelievable to see," Buckner said, per WISH-TV. "Two days ago, we are going through walkthrough, almost at the tail end of walkthrough, and the offense had some errors. He got the whole offense into a huddle and just ripped them a new one."
That's bold for someone who has barely been on the Colts for two months. But the team needs a leader after going through a year with Carson Wentz in 2021 and having five different starting QBs in as many seasons since 2018.
"Just being able to see that, seeing him take charge and command of the offense in such a short period of time, and also to see the guys respond in a positive way to it, it has just been awesome to see. It drives the defense to be on our game, too," Buckner added.
Matt Ryan gives the Colts exactly what they need
Matt Ryan's resume speaks for itself. He has earned four Pro Bowl selections and an MVP award. The former Atlanta Falcons star has also played in a Super Bowl and is in the top 10 in NFL history in completions (5,242), attempts (8,003), passing yards (59,735), and passing touchdowns (367).
He knows what it takes to be successful, and he has brought his experience to a Colts team that desperately needs a leader behind center.
Carson Wentz played a major role in Indy's late-season collapse in 2021. If this squad wants to compete in the AFC, it has to have a quarterback who can carry it rather than weigh it down. Ryan can do that; he did it for years in Atlanta and still has enough talent to do it in Indianapolis.
Matt Ryan has only been on the Colts for a little over two months, but things are already changing in Indy. The 2022 season could be a fun one for them.
Stats courtesy of Pro Football Reference