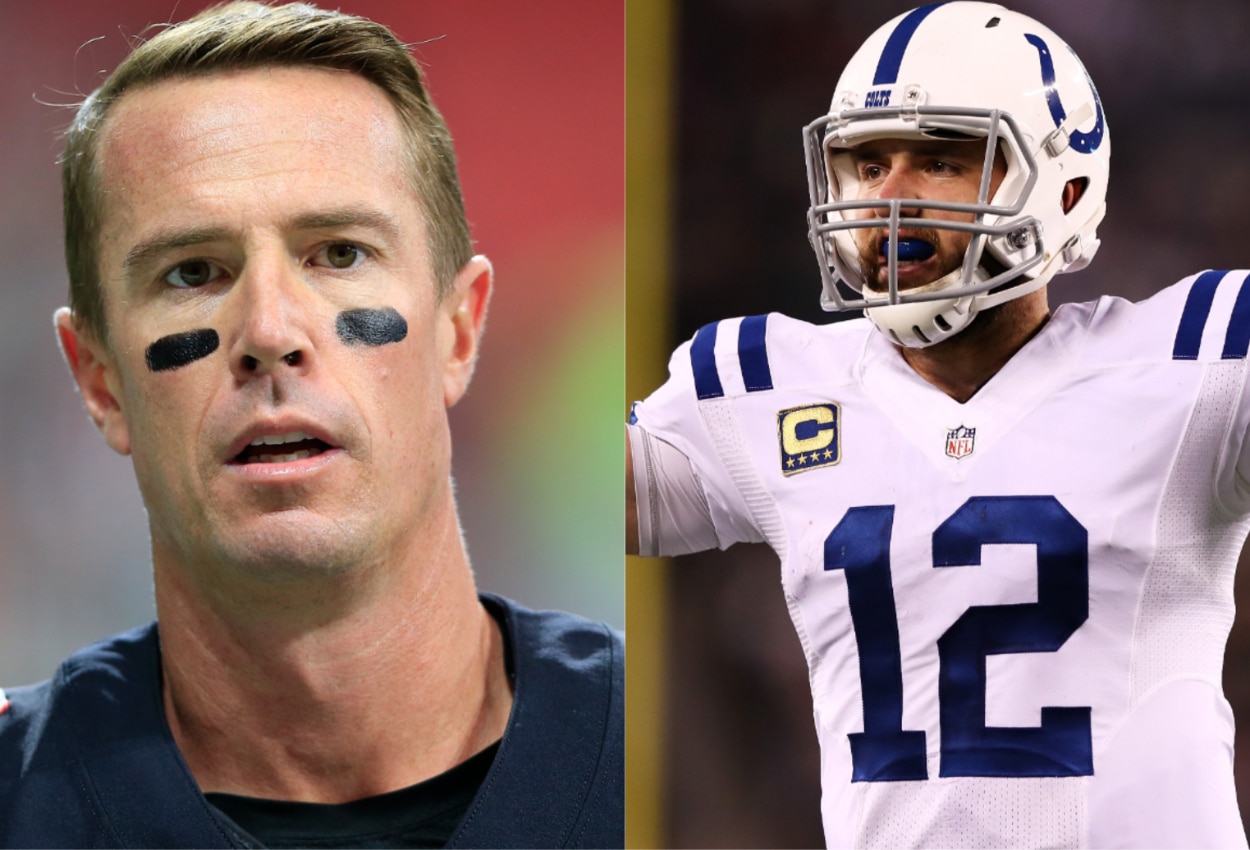 Indianapolis Colts: Matt Ryan Receives Andrew Luck Comparison From Colts Starter Mo Alie-Cox
The Indianapolis Colts need a quarterback like Andrew Luck after last year's collapse, and tight end Mo Alie-Cox recently revealed how Matt Ryan is similar.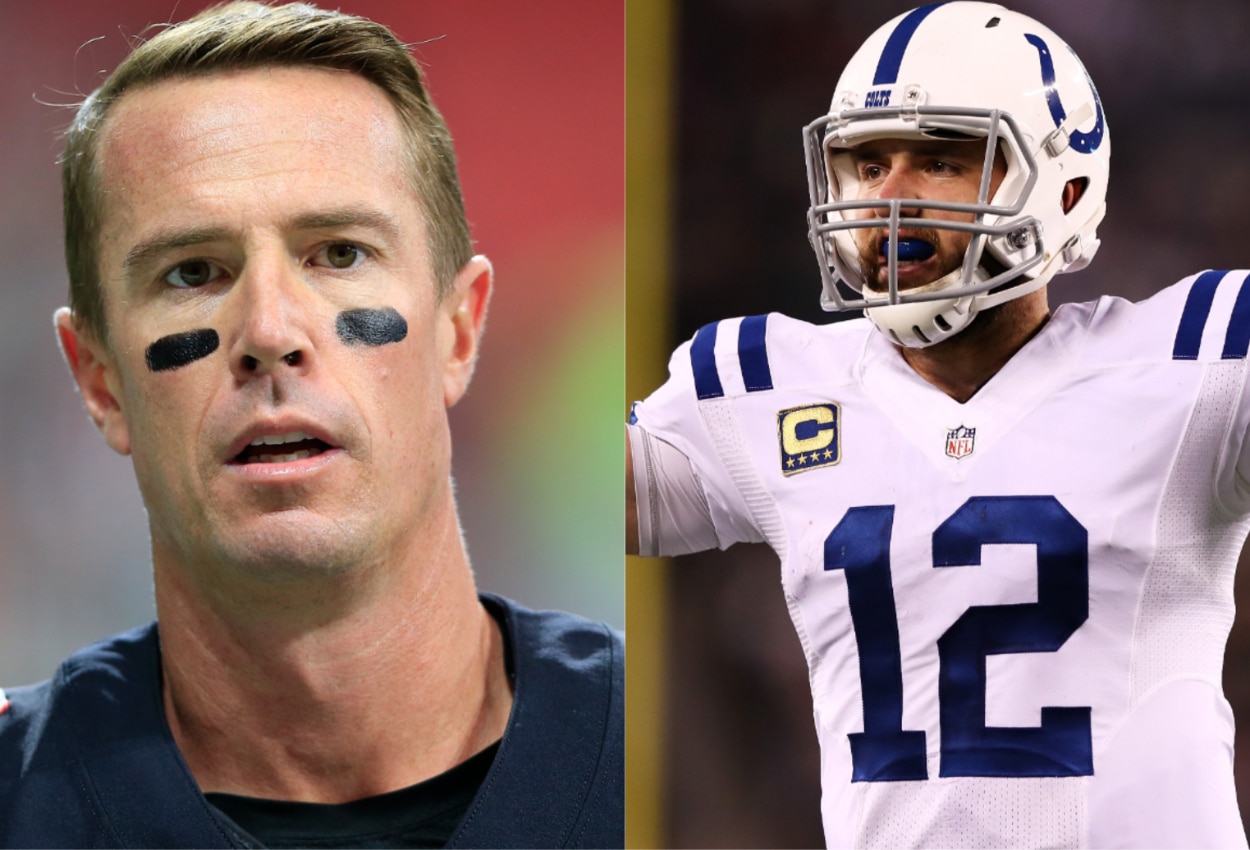 The Indianapolis Colts lacked the necessary leadership to make the NFL playoffs in 2021. They had plenty of talent but fell flat when things mattered most.
Perhaps it was mostly Carson Wentz's fault. Or maybe Indy had more deep-rooted issues. However, it's hard to picture this same Colts squad choking in the final two weeks of the 2021 season had Matt Ryan been the quarterback … or had Andrew Luck been behind center.
Indianapolis is getting to know yet another new starting QB before the 2022 campaign, and that gunslinger, Ryan, recently received a Luck comparison from starting tight end Mo Alie-Cox.
If what Alie-Cox said translates to the regular season, Colts fans should be thrilled.
Mo Alie-Cox compared Matt Ryan to Andrew Luck
Matt Ryan, who went to the Colts via trade this offseason, is participating in his first OTAs with Indy, and he's already impressing his new teammates.
"With Matt, the ball is out," Mo Alie-Cox said, per The Atheltic. "You come out of your break, and you better be ready — 'cause it's not a slow, turn your head (and wait). Like, you turn your head, and the ball is gonna be on point."
Alie-Cox then discussed Ryan's leadership style, which sounds demanding. But that's precisely what the Colts need.
"It's been a joy having him here, for sure," he said (h/t Fox 59's Brett Bensley). "He's a real down-to-earth guy; he's very vocal. It's like having another coach in the room."
Alie-Cox, who will likely start at tight end following Jack Doyle's retirement, said he told Doyle that Ryan's nature is a lot like former Colts QB Andrew Luck's.
"He's kind of similar to Andrew in the way he demands things and how he wants things and stuff like that," Alie-Cox said. "… He's definitely on us, for sure."
The Colts need someone like Andrew Luck after last year's embarrassing collapse
Carson Wentz's leadership abilities have been questioned since his days with the Philadelphia Eagles. It all came to a head when the Colts needed just one win in the last two weeks of the 2021 season but suffered two embarrassing losses, including one to the NFL's worst team, the Jacksonville Jaguars.
It seemed Wentz understood the offense for most of last year, but he wasn't a perfectionist like other quarterbacks. The great QBs know every option they have to throw to and settle for the check-downs when needed. Wentz, on the other hand, always tried making big plays, even if it meant risking his body and/or the ball.
If Ryan is meticulous like Luck (which he seemed to be on the Atlanta Falcons), the Colts are in a great position.
Whenever Indy has had someone commanding the offense, the team has excelled. Luck led the Colts to a playoff win in 2018, and Philip Rivers took them to the postseason in 2020. With Wentz, a reckless yet talented player, the Colts failed to make the playoffs and suffered one of the most embarrassing losses in franchise history.
Should Colts fans expect Ryan to be just like Luck? No. But having a composed leader behind center will pay dividends in crucial moments and could be the difference between making the postseason and going home early.