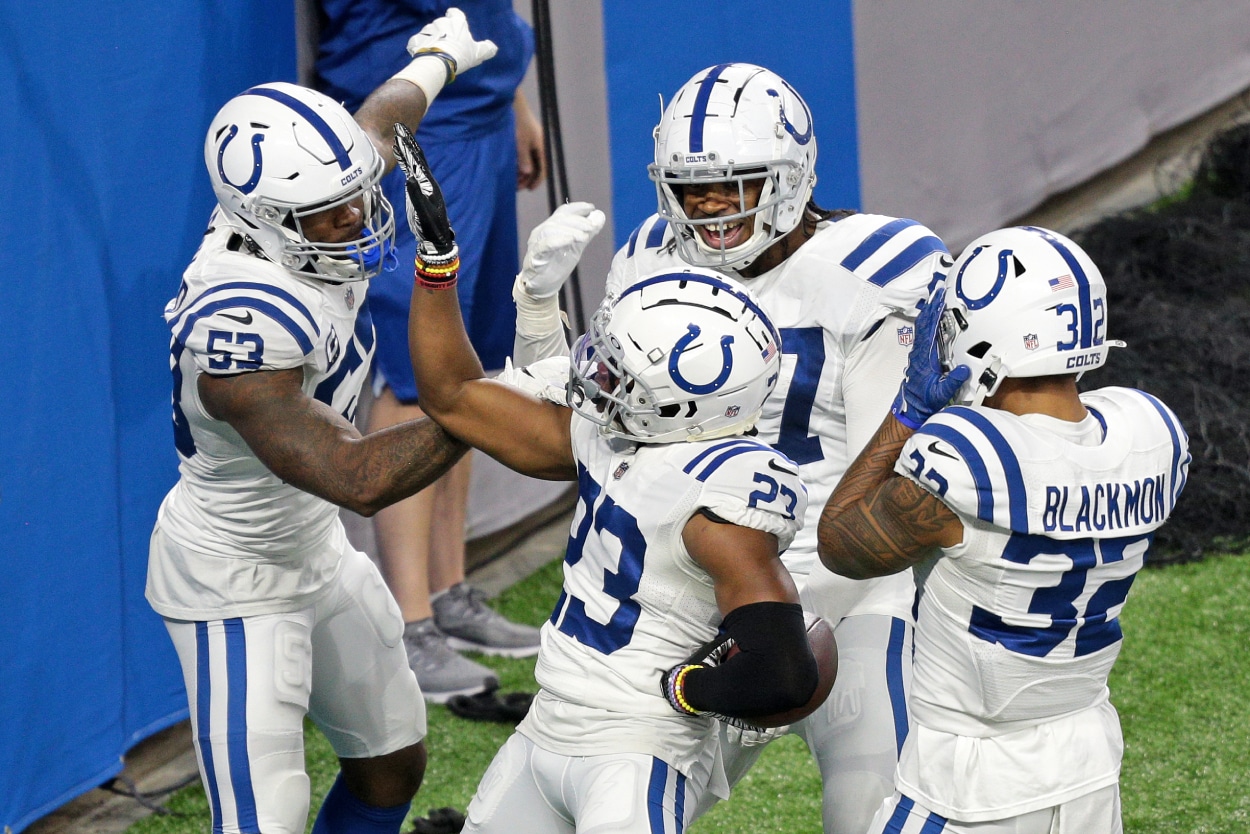 Indianapolis Colts Potentially Have a Major Kenny Moore II Problem That Must Be Fixed
The Indianapolis Colts potentially have a major problem with Pro Bowl cornerback Kenny Moore II, and they must fix the situation sooner rather than later.
The Indianapolis Colts have added a bunch of talent this offseason and have a chance to make some noise in the AFC playoff race in 2022.
However, they need all of their top players to do so, and one star hasn't been practicing with the team: Kenny Moore II.
Moore, a slot cornerback who earned his first career Pro Bowl selection in 2021, supposedly wants a new contract after signing a deal in 2019. He attended the Colts' OTAs last week but didn't practice, and he might not do so until Indy gives him more money.
The situation is less than ideal, especially considering that Indianapolis has a new defensive coordinator in Gus Bradley and several recently-added players, including 2019 NFL Defensive Player of the Year Stephon Gilmore. So, the team must figure things out with Moore sooner rather than later.
The Colts need him on the field.
Kenny Moore II reportedly wants a new contract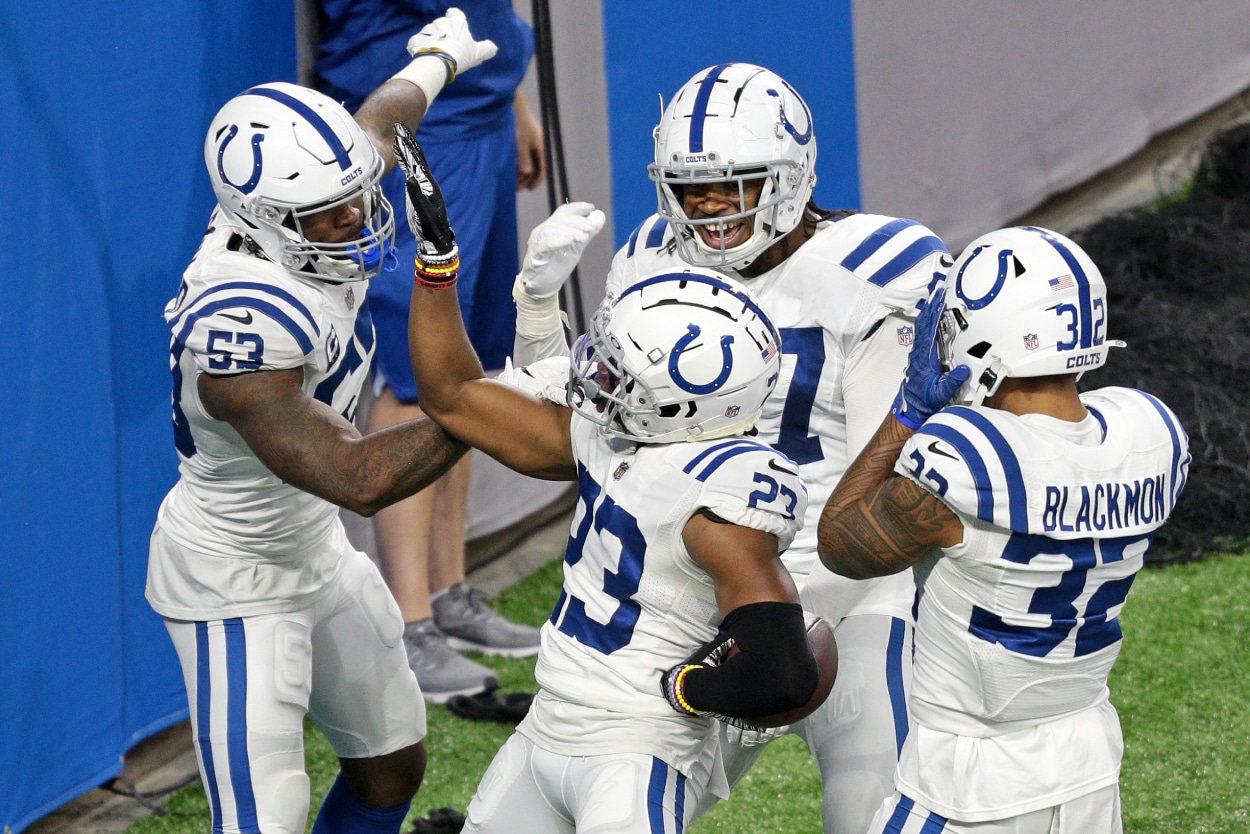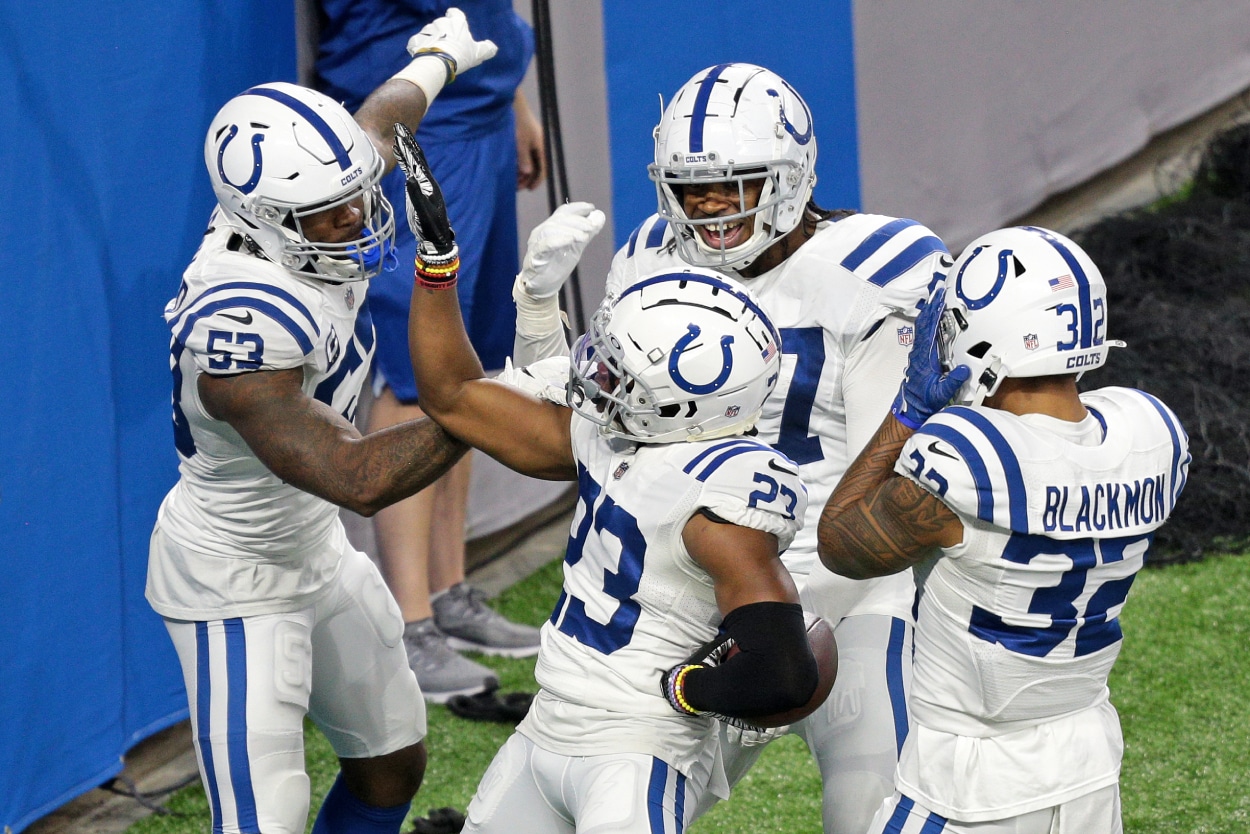 According to Stephen Holder of The Athletic, Kenny Moore sat out of OTAs last week to show the Colts his desire for a new contract. He attended practice on Wednesday but didn't participate.
"Everything's voluntary at this point," Colts coach Frank Reich said, per The Athletic. "You guys obviously know how we feel about Kenny. Every player's got to make his own decision. We love Kenny. We're going to continue to work hard and get the guys ready who are here. I'm glad he's here. I know he didn't get to work today. But I'm thankful he's here and seeing everything that's going on."
Holder reported that Indy has no intention of restructuring Moore's contract, which has two years remaining on it. The team reportedly believes he signed a fair deal. But the corner recently changed agents and apparently wants to earn the money he feels he deserves.
So, who is right here? Does Moore deserve a new contract?
Does Kenny Moore deserve a new contract?
When he signed his deal in 2019, Kenny Moore had only been playing for two seasons after entering the NFL as an undrafted free agent. The 2018 campaign had also been his only one as a starter. So, the team agreed to a four-year, $33 million deal with him.
However, he has since developed into one of the league's top corners, recording four interceptions each of the last two seasons and racking up a career-high 102 total tackles in 2021. Moore also earned his first Pro Bowl selection last season.
Twenty-six cornerbacks earn more money on average than Moore, including rookies Ahmad "Sauce" Gardner and Derek Stingley Jr. But what makes his situation different is that the highest-paid guys typically play along the perimeter. Moore isn't necessarily a shutdown corner like Jalen Ramsey, considering he plays in the slot, but the Colts use him in a plethora of ways within their defensive scheme.
He's much more than just a slot corner, and Indy uses him in ways that other teams don't use perimeter guys.
For example, Ramsey, Jaire Alexander, and Denzel Ward are the highest-paid players at the position. Ramsey has recorded zero sacks and only three QB hits in his career. Alexander has 1.5 sacks and two QB hits, and Ward has just 0.5 and four. Moore? He has racked up a whopping 7.0 sacks and 12 hits on the quarterback through his first five seasons.
So, does the Valdosta State product deserve more money? Yes, and the Colts should reward him for his play over the last three years. But he also must know he won't make $20 million a year like Ramsey and some of the other top stars. He's in a unique situation and must consider that when potentially negotiating with Indy.
The Colts' offseason moves have given them a great chance to be a top team in the AFC this upcoming year. If they want to live up to their full potential, they must keep Kenny Moore happy.
Stats courtesy of Pro Football Reference; Contract numbers courtesy of Spotrac