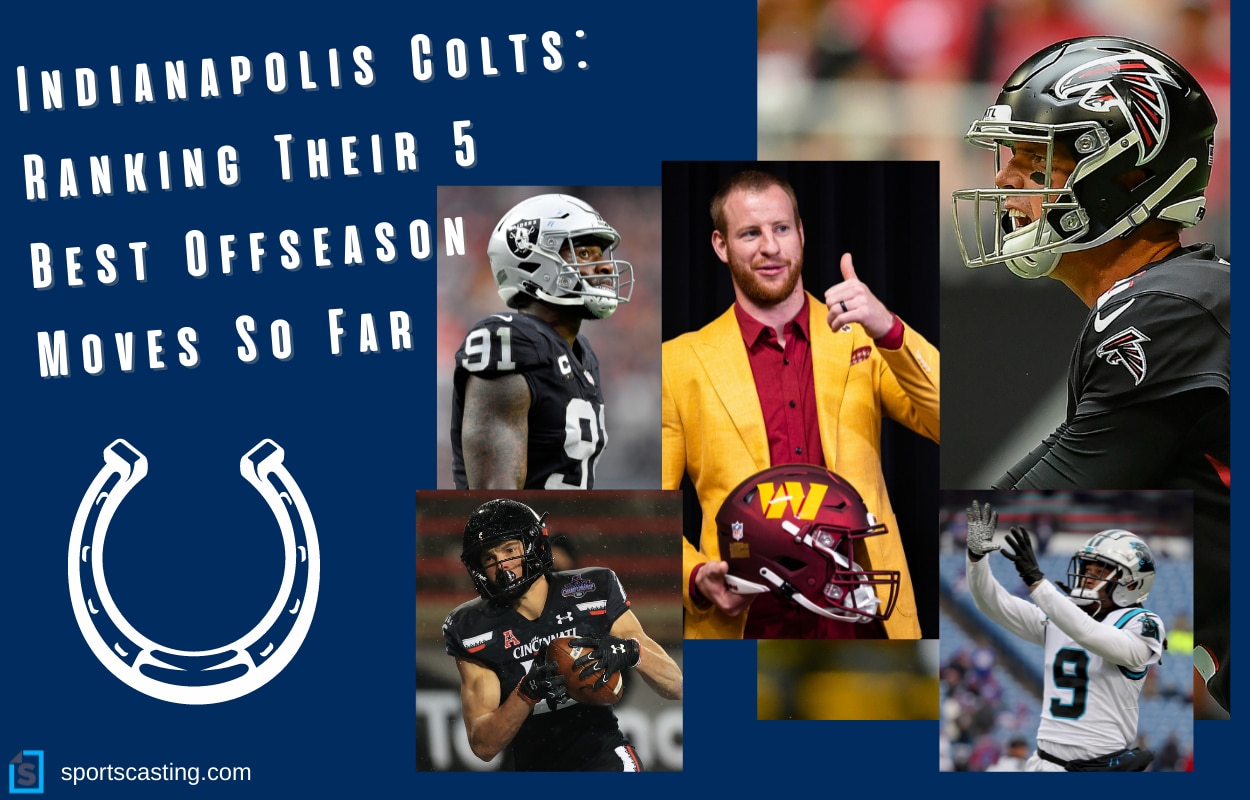 Indianapolis Colts: Ranking Their 5 Best Offseason Moves So Far
The Indianapolis Colts have had a busy 2022 offseason, so we put together a ranking of the best moves they have made so far. Here are the top five.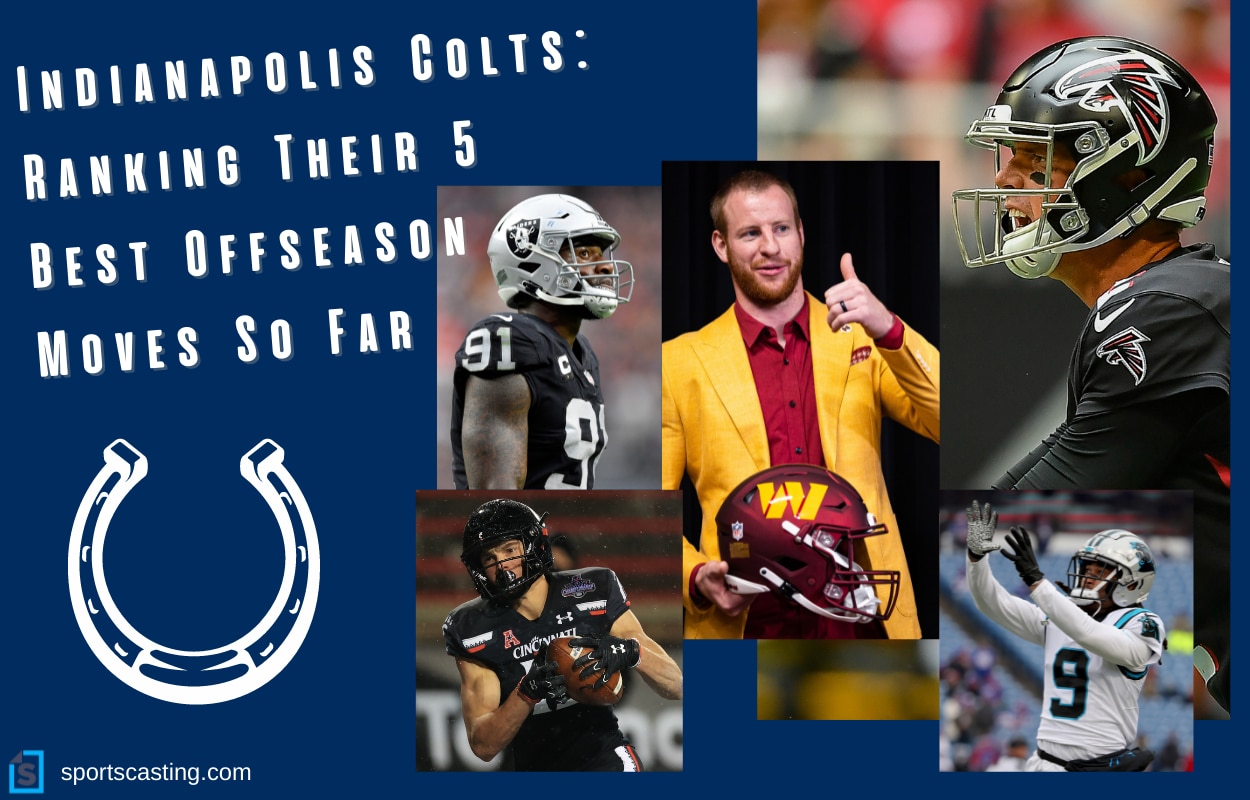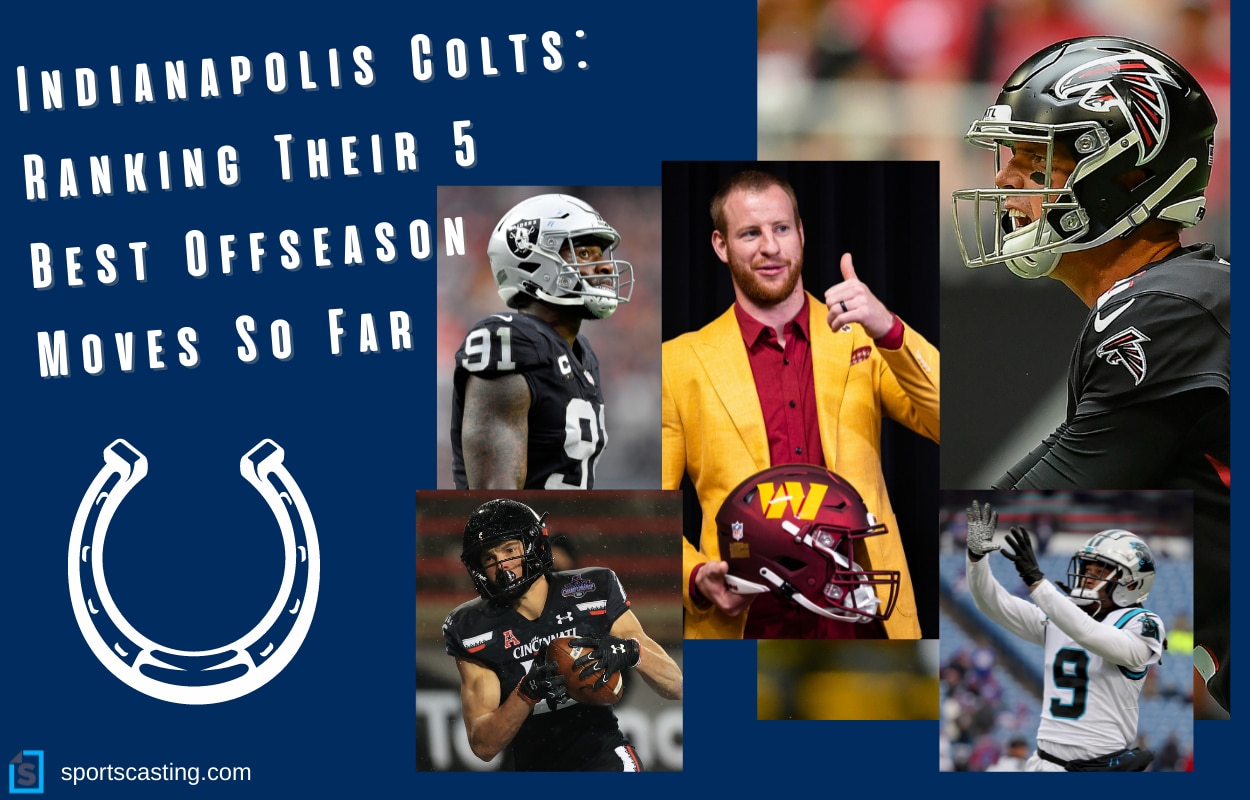 After choking away a playoff appearance in Week 18 of 2021, the Indianapolis Colts have had a massive offseason. Following their embarrassing loss to the Jacksonville Jaguars (the NFL's worst team last year), owner Jim Irsay said the Colts would be "all chips in" from that point on, and that has certainly been the case.
So, what are their most significant offseason moves thus far? We put together a ranking of their top personnel decisions to this point and based the criteria on the overall team impact each one could have. We also considered the role the transactions may play in a potential run to the playoffs.
Here are the Colts' top five offseason moves to this point.
5. Selecting wide receiver Alec Pierce in the second round of the 2022 NFL Draft
This could rank much higher than fifth once we look back at this after the 2022 season. But since Alec Pierce will just be a rookie, and we don't know how successful he will be as an NFL player, this move has to rank lower than the next four.
That doesn't mean it wasn't major. The Colts already have a big, athletic receiver for new quarterback Matt Ryan to throw to in Michael Pittman Jr. And Pierce has a lot of similarities, standing at 6 feet, 3 inches, and weighing 213 pounds. The former Cincinnati Bearcats star also runs a lightning-quick 4.41 40-yard dash.
Considering Indy's lack of pass-catching weapons before the 2022 NFL Draft, selecting Pierce was a huge move.
4. Trading for Yannick Ngakoue
Indianapolis had a talented defense in 2021 led by Darius Leonard, DeForest Buckner, and Kenny Moore II. However, it was in the bottom half of the league in sacks with only 33.
Yannick Ngakoue, who the Colts acquired in a trade with the Las Vegas Raiders, has racked up at least 8.0 sacks in each of his six NFL seasons. He had 10.0 last year for the Raiders.
The Maryland product will provide Indy's defense with a much-needed skill and will help elevate everyone else's.
3. Signing 2019 Defensive Player of the Year Stephon Gilmore
Considering how bad the Colts were at getting to the quarterback last season, the Ngakoue trade would have ranked higher had they not also signed a former Defensive Player of the Year.
Adding Stephon Gilmore to an already skilled defense (and filling a hole at cornerback created by the Ngakoue deal) immediately takes this unit to the next level. He was limited to 11 games in 2020 and eight in 2021 due to a quad injury, but Gilmore still earned Pro Bowl selections in both seasons. The two-time first-team All-Pro has picked off 27 passes in his career, which will make a D that finished second in turnovers in 2021 that much more dangerous.
His experience winning a Super Bowl with the New England Patriots should also help Indy in a potential playoff run.
2. Sending Carson Wentz to the Washington Commanders
Carson Wentz was arguably the primary reason the Colts took a step back from 11-5 in 2020 to 9-8 in 2021.
He had an OK season, but he isn't the type of leader a team looking to win a Super Bowl needs.
Considering how awful he looked toward the end of the season, it's a miracle Indy got anything in return for him. So, the fact the front office moved on from its past mistake by sending Wentz to the Washington Commanders and still made its team better by acquiring picks is partially why this ranks at No. 2.
However, knowing Wentz made a 2020 playoff team worse is the main reason this move ranks so high.
1. Acquiring Matt Ryan from the Atlanta Falcons
It looked like the Colts were about to end up with another inconsistent quarterback after the Wentz trade. Baker Mayfield's name even floated around as a possibility.
But Indy somehow got a former NFL MVP and one of the league's most consistent quarterbacks throughout the last decade in Matt Ryan. It acquired him in a deal with the Atlanta Falcons.
By the sounds of what everyone in the Colts' building has said so far, Ryan's leadership qualities have already changed this organization. The four-time Pro Bowler knows what it takes to go on deep playoff runs, and he will likely help his team rather than hurt it (unlike Wentz). So, the trade to acquire Matty Ice is easily Indy's best move of the 2022 offseason so far.
No matter where you rank it, though, the Colts could be dangerous this upcoming season.
Stats courtesy of Pro Football Reference