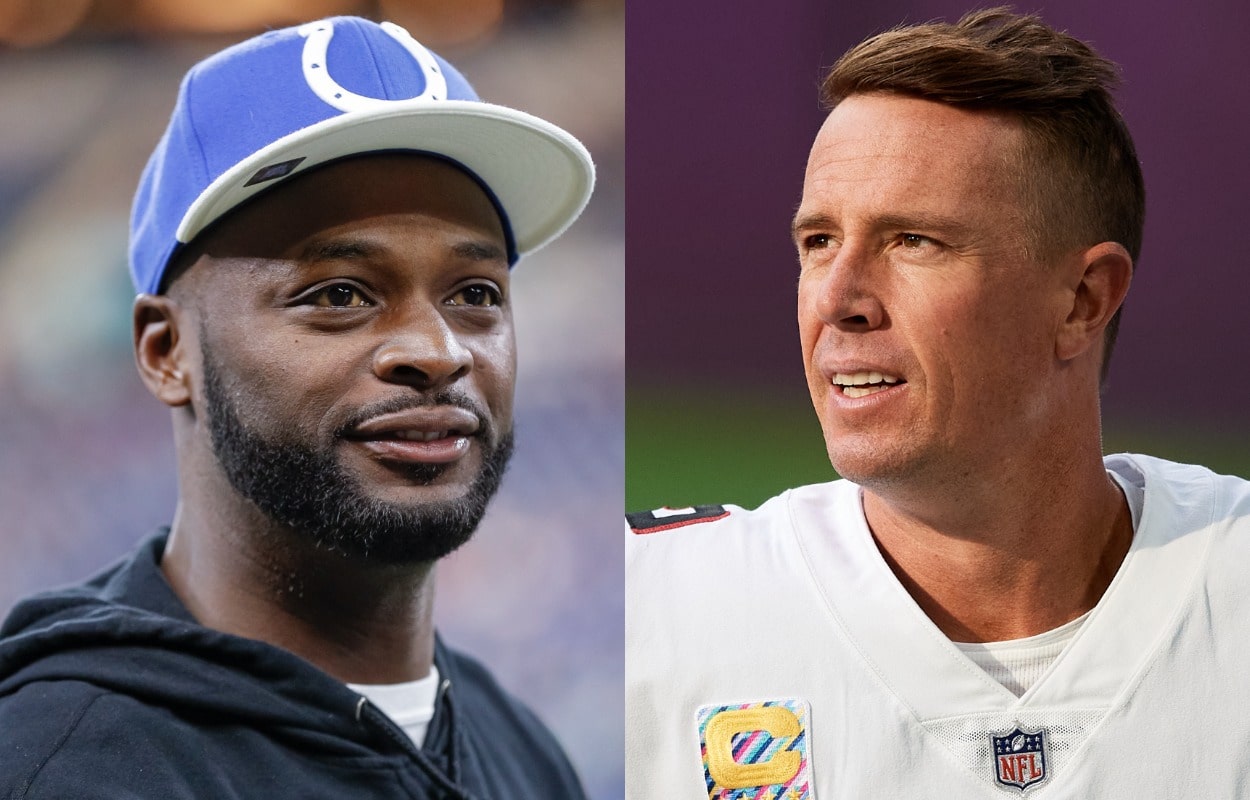 Indianapolis Colts: Reggie Wayne's Bold Matt Ryan Comments Prove Why Colts Can Become AFC's Worst Nightmare
Reggie Wayne recently made some bold comments about Matt Ryan, and they just further proved why the Indianapolis Colts can become the AFC's worst nightmare.
Reggie Wayne was on some darn good Indianapolis Colts teams. He played with numerous Hall of Famers and made the playoffs in all but two seasons in his career. Wayne also appeared in two Super Bowls, winning one during the 2006 season.
So, if the legendary wide receiver chooses to speak highly of players on this current version of the Colts, the entire NFL should take notice.
And that's exactly what he just did. The six-time Pro Bowler recently discussed new Indy quarterback Matt Ryan, and his comments prove why the Colts can become the AFC's worst nightmare.
Reggie Wayne made bold comments about Matt Ryan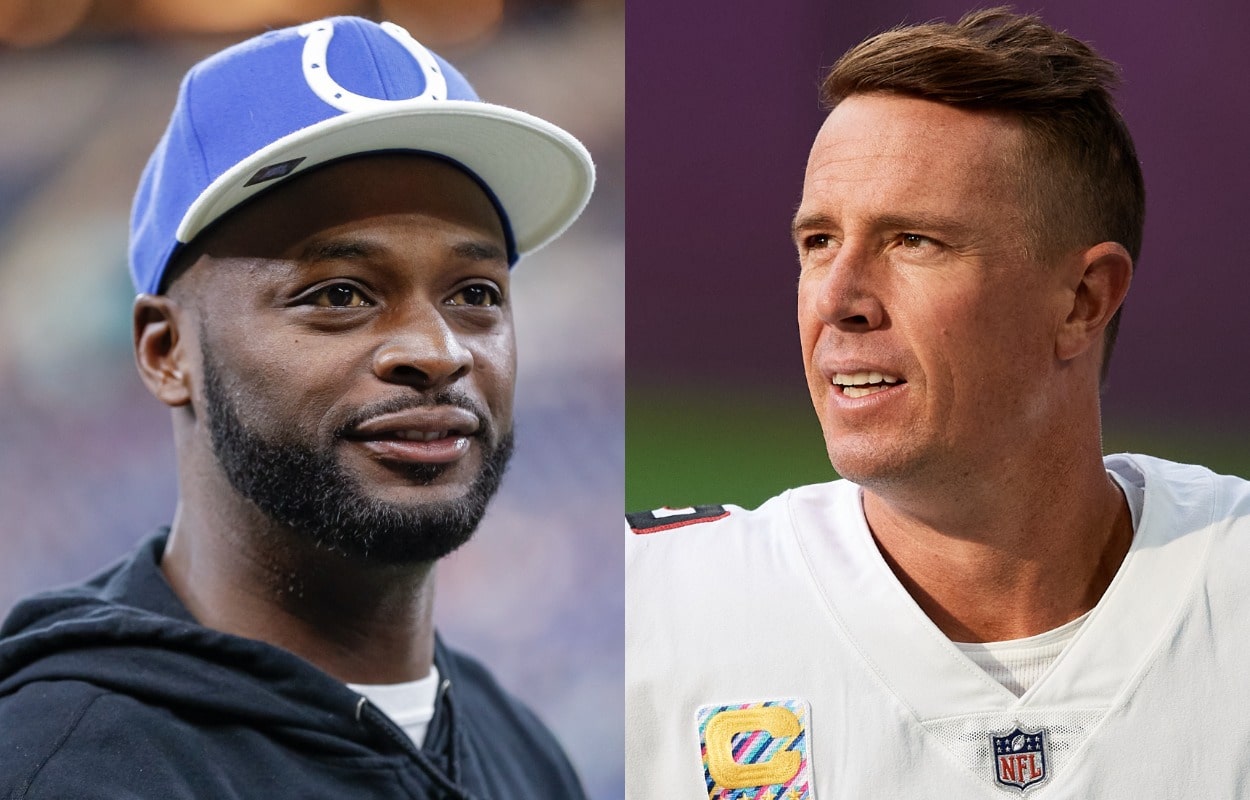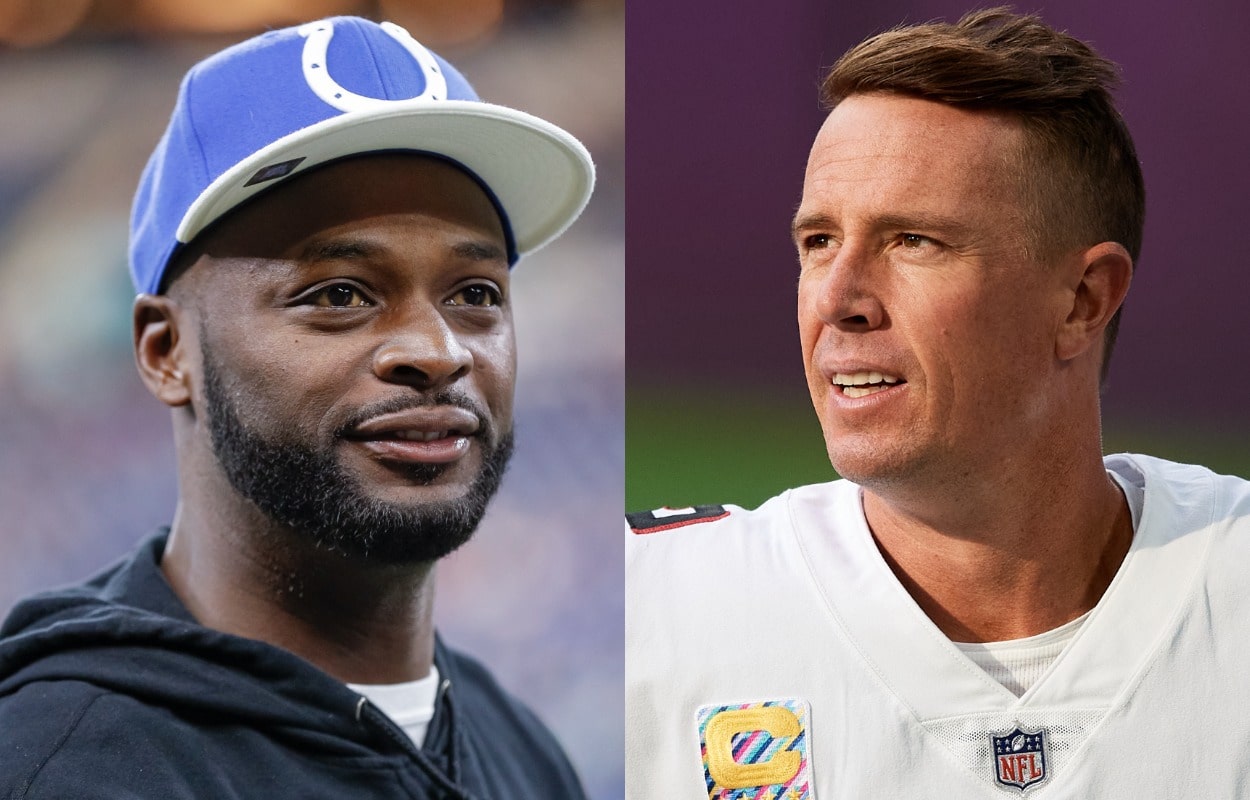 Reggie Wayne is back with the Colts but on Frank Reich's staff. The man in the top 10 in NFL history in receptions (1,070) and receiving yards (14,345) is now a wide receivers coach in Indy, and he recently opened up about what he has seen from the team's new quarterback, Matt Ryan, so far.
Indianapolis acquired Ryan in a trade with the Atlanta Falcons this offseason after sending Carson Wentz to the Washington Commanders.
"It makes me almost wanna throw up because he reminds me of Peyton [Manning] so much," Wayne recently said, per Fox59's Brett Bensley. "He's the epitome of a leader. In meetings, he's vocal; he's trying to get that connection with the receivers, trying to get extra as much as possible. I don't know how he was last year or the year before, but this year, that I can see, the guy's — he's a vocal leader. He's out there; he's grinding with them."
He continued: "With his years and experience in this league, it will kind of help these young guys. I remember having a quarterback with some experience; that was everything for me. … He comes in, he's vocal, he demands excellence, he admits his mistakes. As a receiver, that's all you love."
So, Ryan is like The Sheriff, one of the greatest QBs of all time? If that's the case, he can help the Colts become a dangerous team in 2022.
The Colts can become the AFC's worst nightmare
The difference between the Colts in 2020 and 2021 was night and day. Indy won 11 games in 2020 and gave one of the most explosive teams in football, the Buffalo Bills, a run for their money in the wild-card round. The 2021 team showed glimpses of greatness but finished 9-8 and missed the postseason.
The biggest difference? The passing game.
Philip Rivers threw for 260.6 yards per game in 2020 and completed 68% of his passes. During the 2021 season, Carson Wentz averaged just 209.6 yards per game and completed 62.4% of his passes. Wentz had more touchdowns and fewer interceptions than Rivers (27-7 compared to 24-11), but the air attack was less effective as a whole.
So, that's where Matt Ryan comes in.
Ryan knows what it takes to lead a successful offense. Like Rivers (and even Manning to a degree), he has had a tremendous career and understands what he must do to help his team win. His leadership is unmatched, and his composure is calming. Rivers, Manning, and Ryan were essentially cut from the same cloth.
Wentz, on the other hand, isn't even from the same fabric store. Watching him is like having a mini-heart attack every play, and he clearly didn't have the leadership qualities the team needed.
Throw Ryan onto the 2020 Colts, and Indy would have had similar success as it did with Rivers. However, this team is better now. Jonathan Taylor and Michael Pittman Jr. were rookies that season. They are both coming off monster 2021 campaigns, and Taylor is arguably the best running back in the NFL. Indianapolis also has new explosive weapons from the 2022 draft class in wide receiver Alec Pierce and tight end Jelani Woods, and veteran tight end Mo Alie-Cox has gained more experience.
That's not to mention that the defense is even more talented. After finishing second in forced turnovers in 2021, Indy added a pass rusher in Yannick Ngakoue and the 2019 Defensive Player of the Year, Stephon Gilmore.
Indianapolis is loaded, and with the right person behind center, it can become the AFC's worst nightmare.
The Colts can compete with anyone.
Stats courtesy of Pro Football Reference