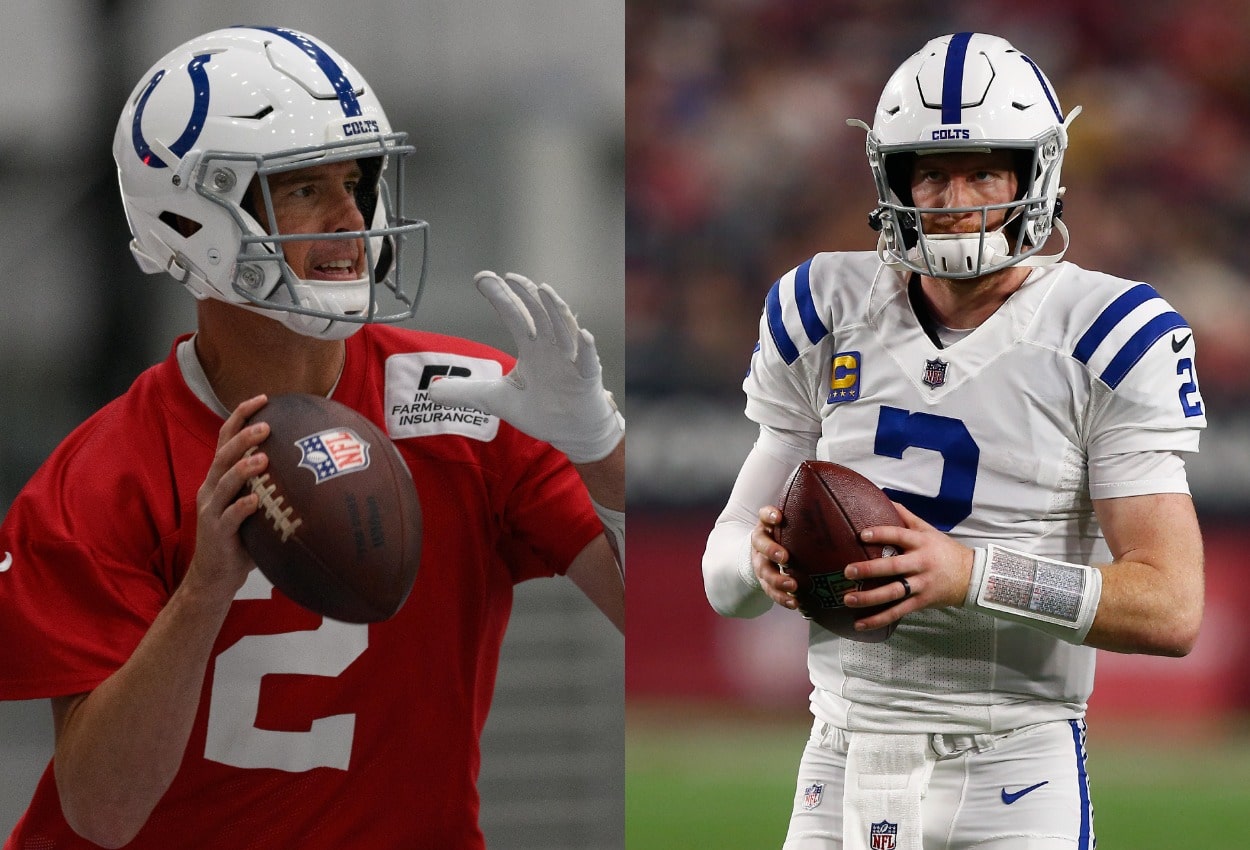 Indianapolis Colts: Michael Pittman Jr. Proves Matt Ryan Is Nothing Like Carson Wentz With Latest Comment
The Indianapolis Colts upgraded by moving on from Carson Wentz and trading for Matt Ryan. Michael Pittman Jr. further proved that notion with his latest comment.
Indianapolis Colts fans are ready to forget about the Carson Wentz era. I can say this with the utmost certainty, considering I am a Colts fan. And wide receiver Michael Pittman Jr. just helped further the distance between the past and the future.
No, Pittman didn't throw any shade toward Wentz. But his recent comment about new Colts quarterback Matt Ryan proved that the team's current gunslinger is nothing like its old one.
Michael Pittman Jr. had high praise for Matt Ryan
Matt Ryan is getting to know his new teammates. After going to the Colts via trade this offseason, the 2016 NFL MVP has recently been at OTAs with Indy.
And (in addition to impressing Colts legend Reggie Wayne) Ryan has made a strong first impression on his No. 1 wide receiver.
"The ball is just right there, and you just turn and catch the ball," Michael Pittman Jr., who had over 1,000 receiving yards during his second NFL season in 2021, said this week, per The Athletic. "I mean, it just makes it easy. … Matt can pretty much put it wherever he wants."
This might seem like a simple quote. Every quarterback should be able to place the ball wherever they want. However, it helps prove that Ryan is nothing like Carson Wentz.
Matt Ryan will give the Colts more consistency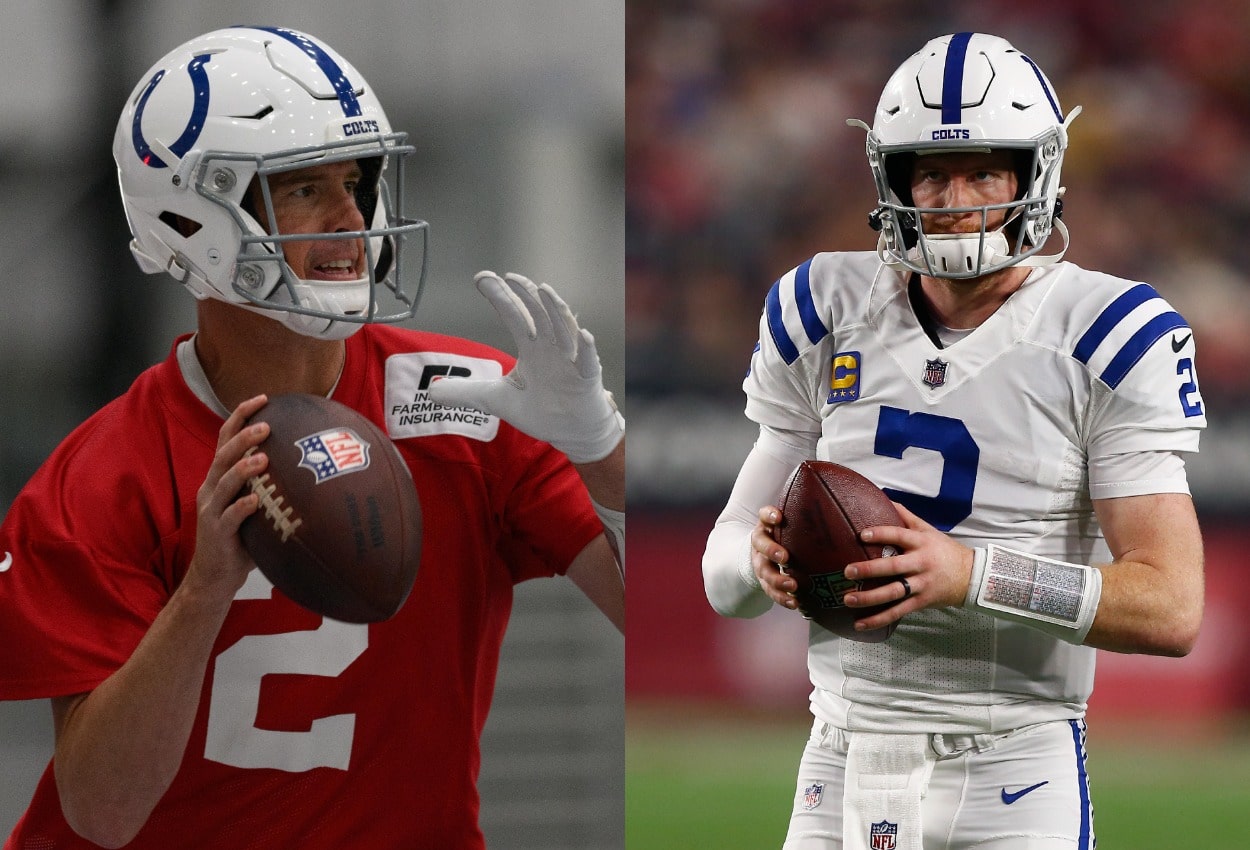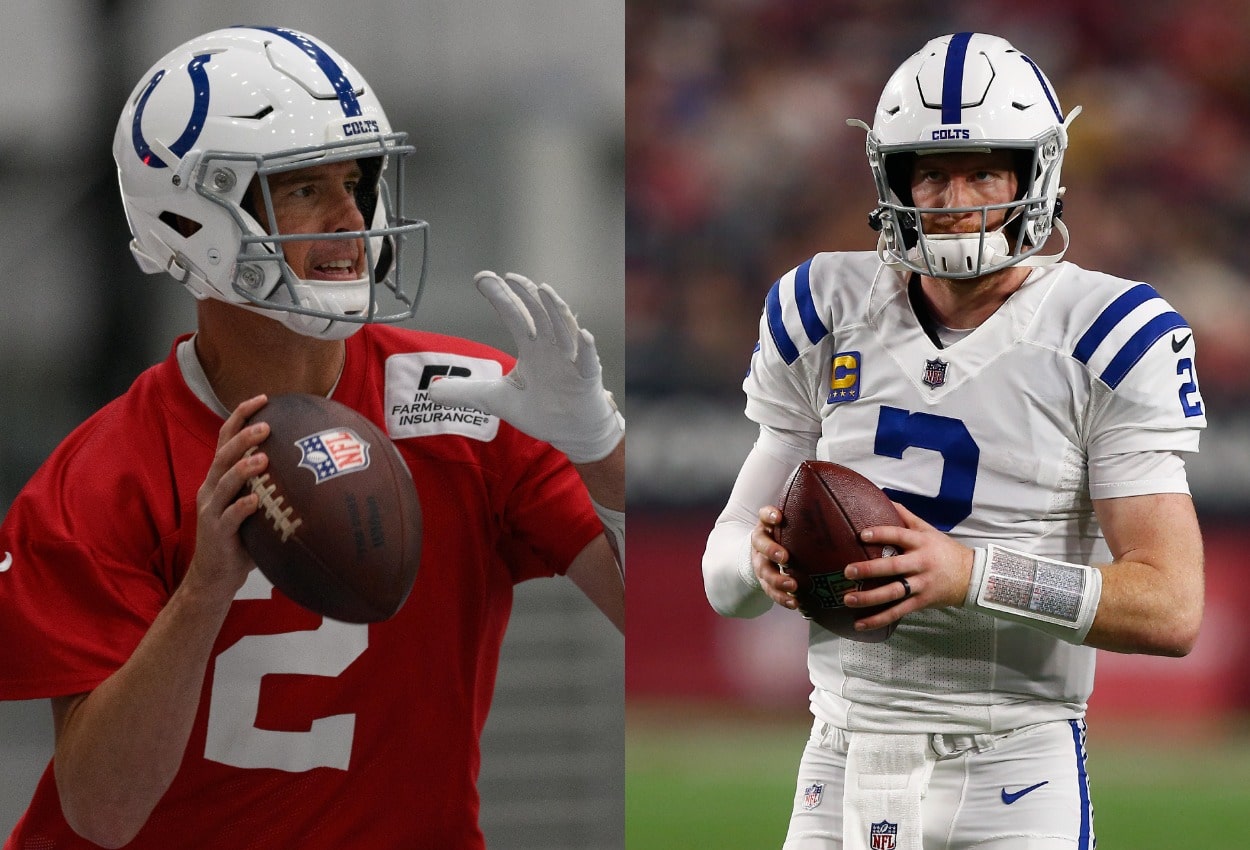 The Colts looked like a dangerous playoff team in 2021 but collapsed during the last two weeks of the season. And Carson Wentz fell into a horrific slump in the final eight games, struggling to hit his receivers (61.1% completion percentage) and averaging just 170.6 yards in those contests.
Ryan likely won't have those struggles.
Matty Ice didn't post as prolific of numbers in 2021 as he did in other seasons with the Falcons. But that wasn't his fault. He didn't have many weapons, and his offensive line was trash. 
In fact, Ryan was still one of the NFL's best passers.
He actually recorded the ninth-most on-target throws in the league with 425, and he ranked in the top 10 in on-target pass percentage (78.1%). Ryan also recorded the fifth-lowest bad-throw rate (14.5%).
How does that compare to Wentz? The former Colts and Eagles QB ranked 26th in on-target percentage (73.7%). He also recorded the sixth-worst bad-throw rate (18.8%).
Michael Pittman Jr.'s quote may have seemed like nothing on the surface. But if Matt Ryan continues hitting his targets, the Colts will be in much better shape in 2022 than they were last season.
Stats courtesy of Pro Football Reference