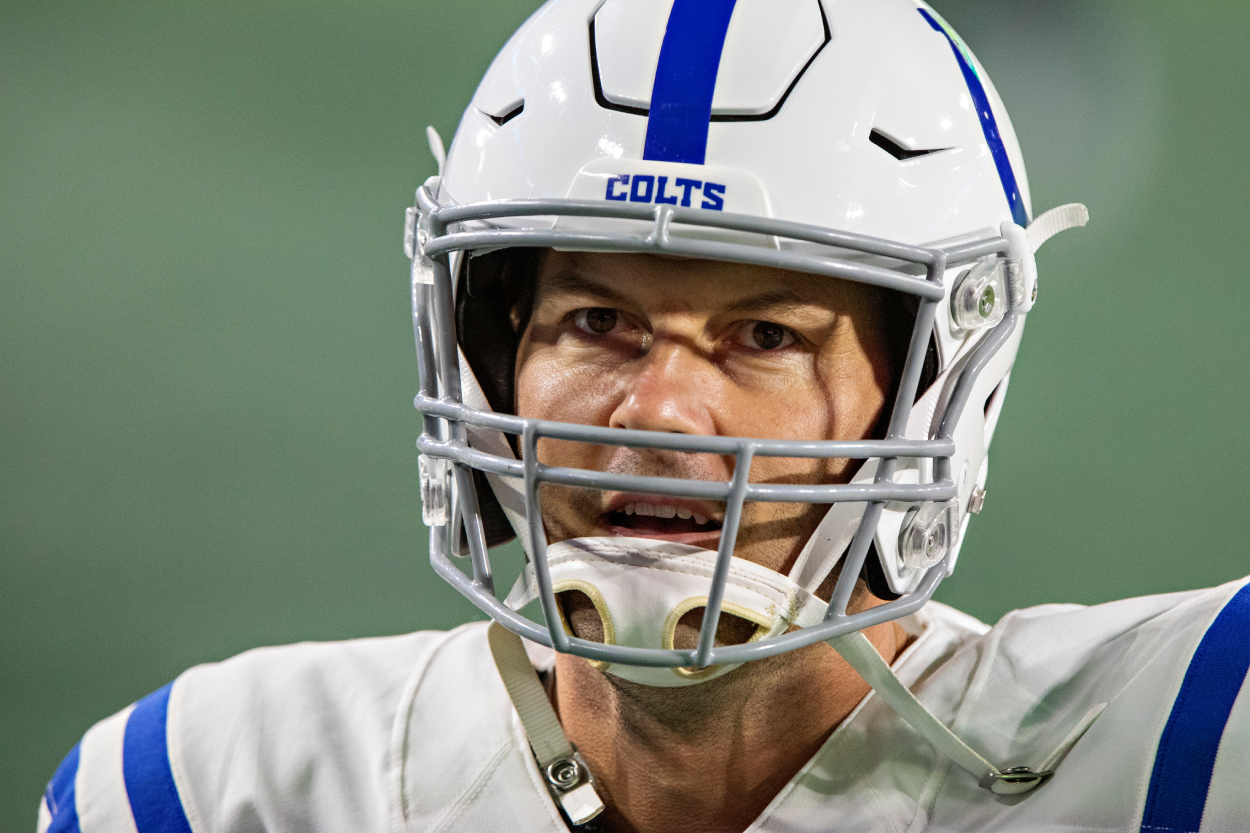 Indianapolis Colts: Philip Rivers Thought About a Return After Recent Carson Wentz Trade
The Indianapolis Colts traded Carson Wentz to the Washington Commanders this offseason, and former Indy quarterback Philip Rivers said he "perked up" when he saw the news.
Carson Wentz is the biggest wildcard in the NFL. Is he good? Is he trash? Will he stay healthy, or will he get hurt while sacrificing his body on a random third-down play in the second quarter? The roller-coaster that was the Wentz experiment had Indianapolis Colts fans on edge throughout the entire 2021 season, and it apparently led to one of Indy's old friends staying prepared later in the year.
Philip Rivers retired after playing just one season with the Colts in 2020, but he recently admitted that he stayed ready late last year in case Indianapolis called him. He also "perked up" a little when the team traded Wentz to the Washington Commanders last month.
Philip Rivers would have potentially returned to the Colts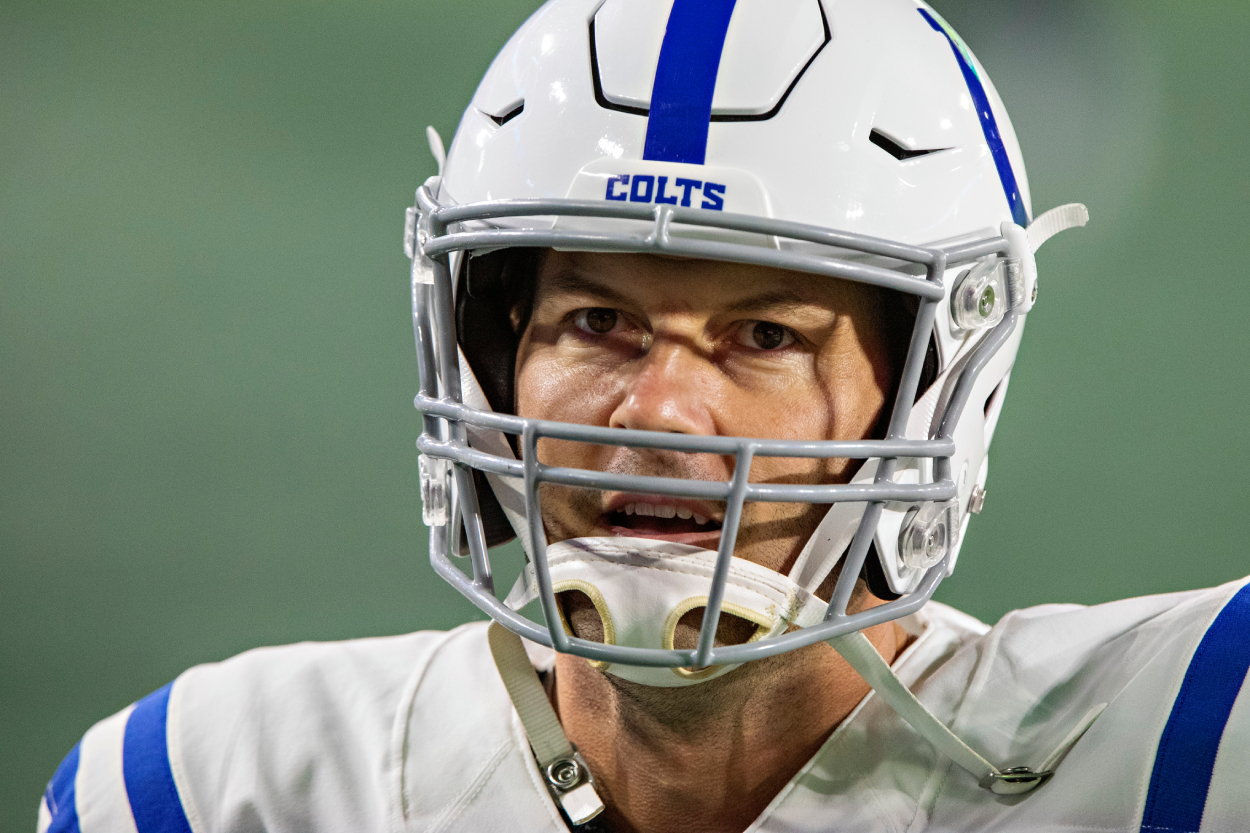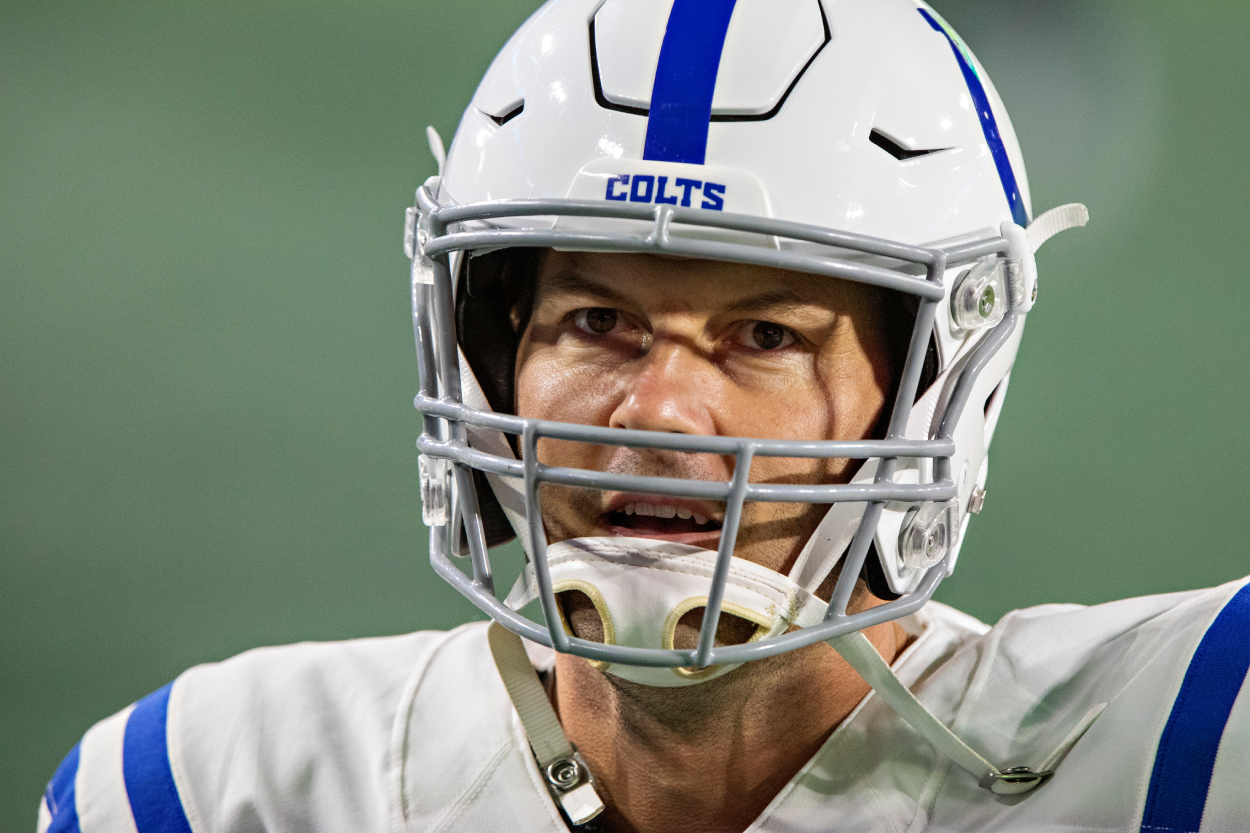 Colts head coach Frank Reich said after the 2020 season that he wanted Philip Rivers back on his team in 2021. Rivers, though, chose to retire and begin his next chapter as a high school football coach. Indianapolis then traded for Carson Wentz.
There were rumors throughout the entire 2021 season that Rivers would potentially come back and play for a team once the high school season ended. And he recently admitted that those reports were true, but he only would have returned for the Colts due to his respect for Reich.
"If something had happened and the Colts were in a bind, I would have done it," he said on Sports Talk 99.5, per AL.com. "But it didn't, and I wasn't pulling for it to happen. Still, it was fun to stay ready and throw routes again, but that time has passed."
Apparently, returning even entered his mind when the Colts traded Wentz to the Commanders in March following one of the most embarrassing regular-season collapses in recent memory.
"I kind of perked up just a little and thought, 'What if? What if they called?'" he said. "But it didn't come to that, and they made a great trade in getting Matt Ryan. I'm excited about Matt being there."
Philip Rivers would have been the better option over Carson Wentz
Colts fans probably would have rather had Philip Rivers last year over Carson Wentz. Their team took a significant step back with the latter under center, going 9-8 and missing the postseason after finishing 11-5 and making the playoffs with Rivers.
Here's a look at each quarterback's stats with the Colts.
| | | |
| --- | --- | --- |
| | Philip Rivers | Carson Wentz |
| Completions | 369 | 322 |
| Attempts | 543 | 516 |
| Completion % | 68.0 | 62.4 |
| Yards | 4,169 | 3,563 |
| Touchdowns | 24 | 27 |
| Interceptions | 11 | 7 |
However, Indy is now in a tremendous position after trading for Matt Ryan.
Ryan is a much better QB than Wentz. He won MVP and led the Atlanta Falcons to the Super Bowl in 2016, and he has earned four Pro Bowl selections across his 14-year career. The Boston College product almost always makes the right play and doesn't hold his team back, two things Wentz struggled doing last season.
Compared to Rivers, Ryan has had a similar career to the former San Diego Chargers star. They both had tremendous success with one team before going to the Colts. However, Ryan is more than three years younger than Rivers, so he gives Indy a little more time to find its quarterback of the future.
Philip Rivers had a terrific season with the Colts and a legendary career. But it appears his time in the NFL is likely over.
Stats courtesy of Pro Football Reference