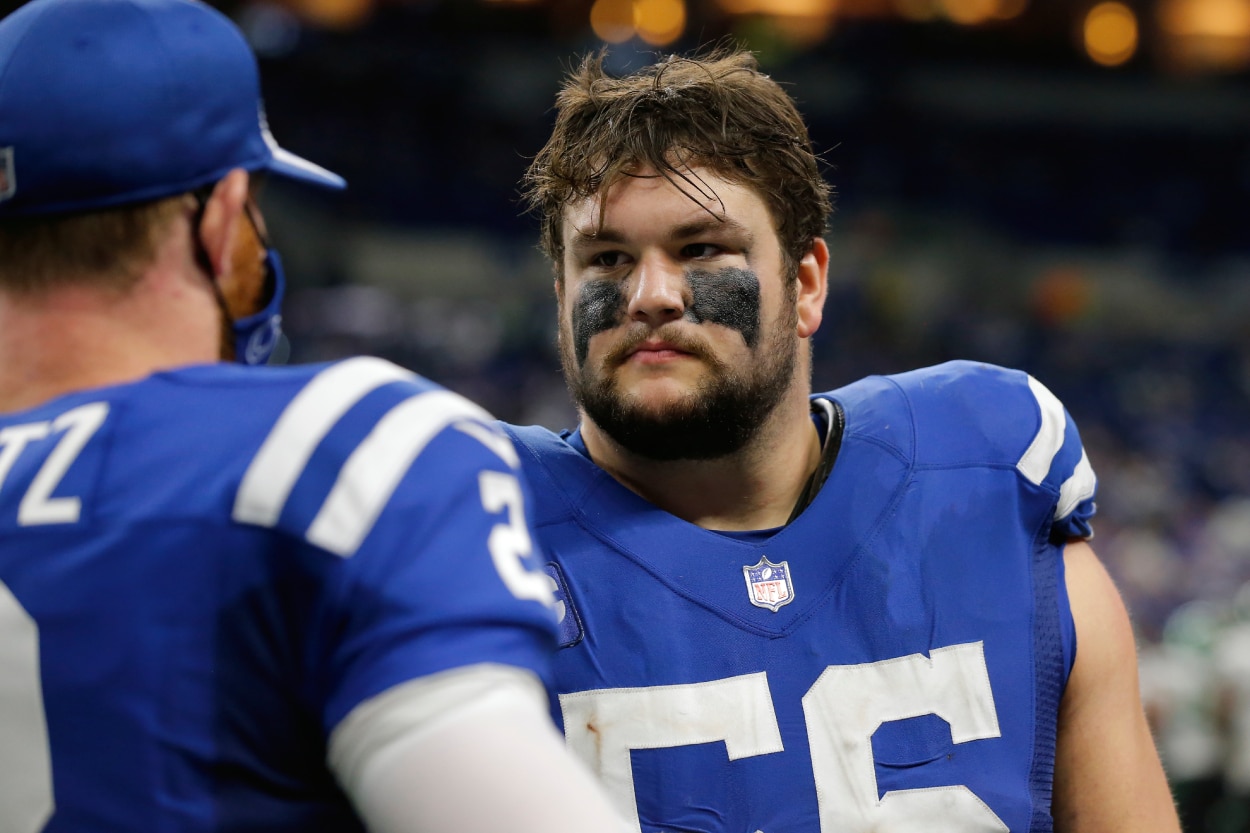 Indianapolis Colts: Quenton Nelson's Recent Quote Reveals Why Indy Is Poised for a Special 2022 Season
The Indianapolis Colts had a disappointing season last year. However, Pro Bowl offensive lineman Quenton Nelson recently gave a quote that revealed why they can have a special 2022 campaign.
For years, the Indianapolis Colts have had one of the NFL's strongest rosters; they just needed a quarterback.
Ever since Andrew Luck's surprise retirement in 2019, the Colts have been scrambling to find an answer at QB. They certainly don't want to waste the primes of stars Quenton Nelson, Darius Leonard, and Jonathan Taylor.
But perhaps they finally have an answer at the position, at least for the next couple of years.
Indy added Matt Ryan via trade this offseason. The team also made several other moves to potentially put it up there at the top of the AFC. Nelson, the three-time All-Pro offensive guard, believes the 2022 Colts are much better than the 2021 version.
And his recent quote revealed why this squad could have a special season.
Quenton Nelson discussed why the Colts are better this year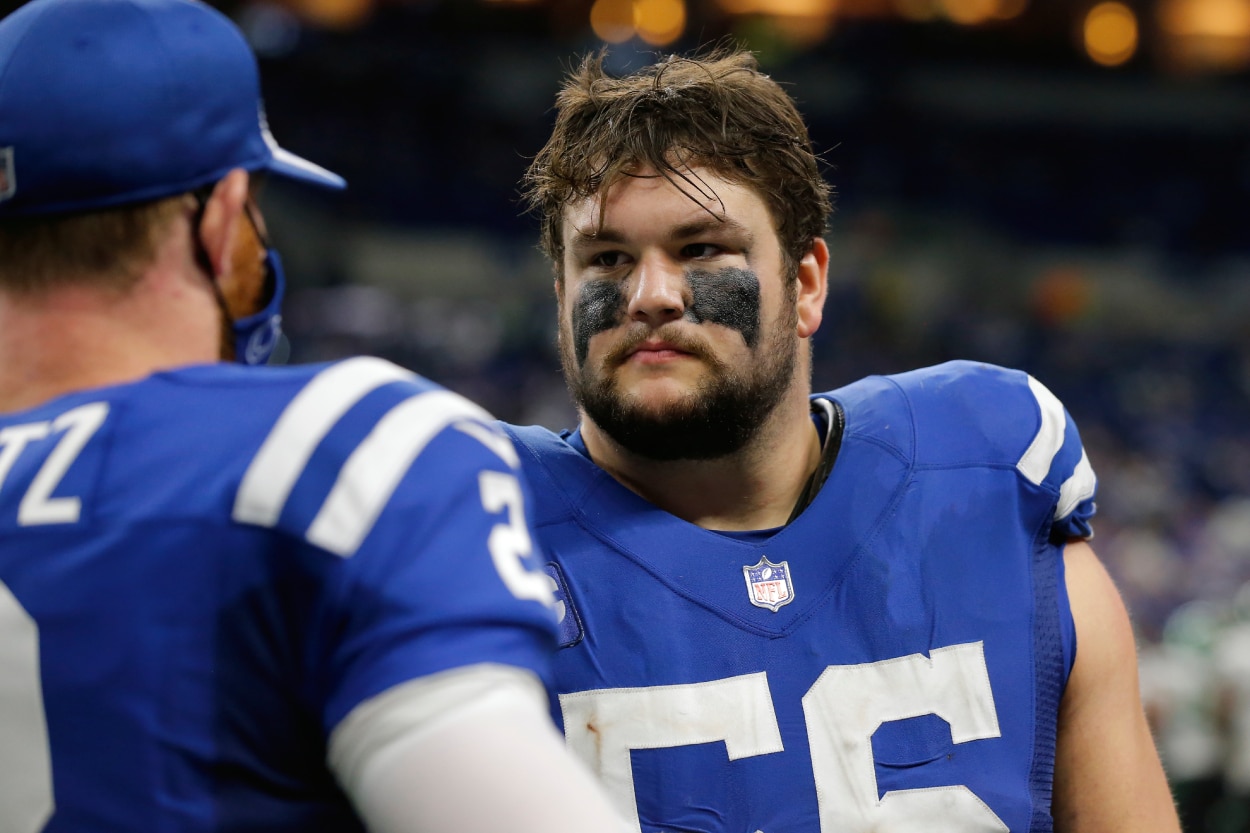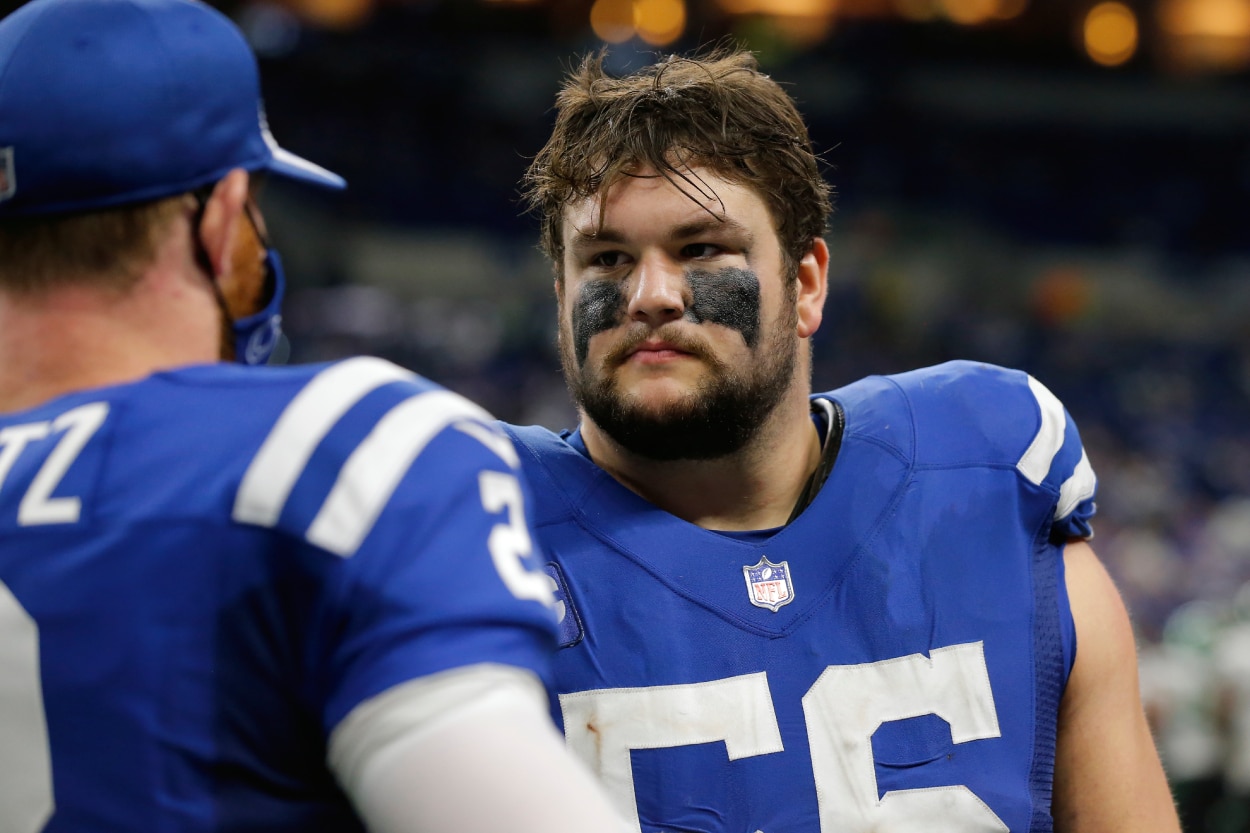 In addition to trading Carson Wentz to the Washington Commanders and then acquiring Matty Ryan from the Atlanta Falcons, the Colts dealt for pass rusher Yannick Ngakoue. They also signed the NFL's 2019 Defensive Player of the Year, cornerback Stephon Gilmore, and drafted various studs, including former University of Cincinnati wide receiver Alec Pierce.
These moves have led to a general feeling of excitement for Indy's top players, including Quenton Nelson.
"Gilmore, the rookies, Yannick, Matt, and all these guys we've added to the team?" Nelson, who earned his fourth Pro Bowl selection in just his fourth season last year, recently said, per The Athletic. "The core players have good confidence about this year and an excitement. We're motivated to do well with this roster and with a lot of us being young and in our primes. This is a good year for us to step up and make another stride."
Another stride they can make, indeed.
Why the Colts can have a special season in 2022
With the AFC having powerhouses like the Kansas City Chiefs, Buffalo Bills, and Cincinnati Bengals, some experts have potentially forgotten about the Colts.
Indy has as great a chance as anyone to represent the AFC in the Super Bowl.
The Colts looked like a team poised to go on a deep playoff run last season until Carson Wentz led a pathetic choke job in the final two weeks. They have arguably the NFL's best running back in Jonathan Taylor, a solid No. 1 wide receiver in Michael Pittman Jr., and a talented offensive line led by Nelson. They also field a dominant defense that ranked No. 2 in the league in takeaways last season.
However, their weaknesses held them back, and they have since addressed those glaring holes. Indianapolis replaced an inconsistent QB in Carson Wentz with 2016 NFL MVP Matt Ryan. It also added Yannick Ngakoue, who can give the team a much-needed boost in the pass-rushing department (it ranked 25th in sacks in 2021). The Colts then added Stephen Gilmore to give them depth in their defensive backfield. And they drafted Alec Pierce to ensure that Michael Pittman Jr. isn't Ryan's only weapon in the passing game (Pittman was the only player to gain over 384 receiving yards last season).
An already strong roster just got deeper and finally has a proven quarterback leading it.
The Colts have a chance to surprise some people in 2022, but their success won't catch Quenton Nelson off guard. He is already confident in his team's potential.
Stats courtesy of Pro Football Reference