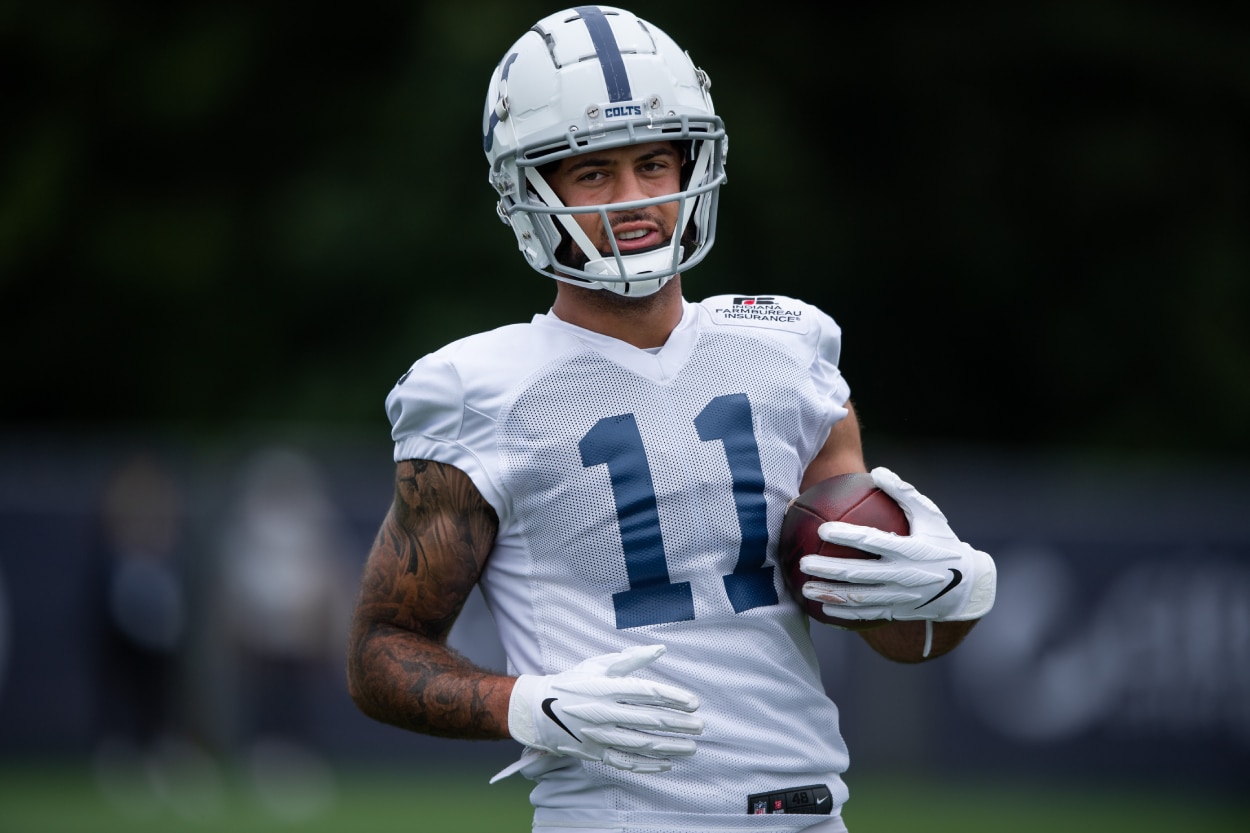 Indianapolis Colts: Michael Pittman Jr.'s Bold Goal Could Turn Indy Into the AFC's Worst Nightmare
Michael Pittman Jr. had a breakout year in 2021. However, his bold goal could turn the Indianapolis Colts into the AFC's worst nightmare this upcoming season.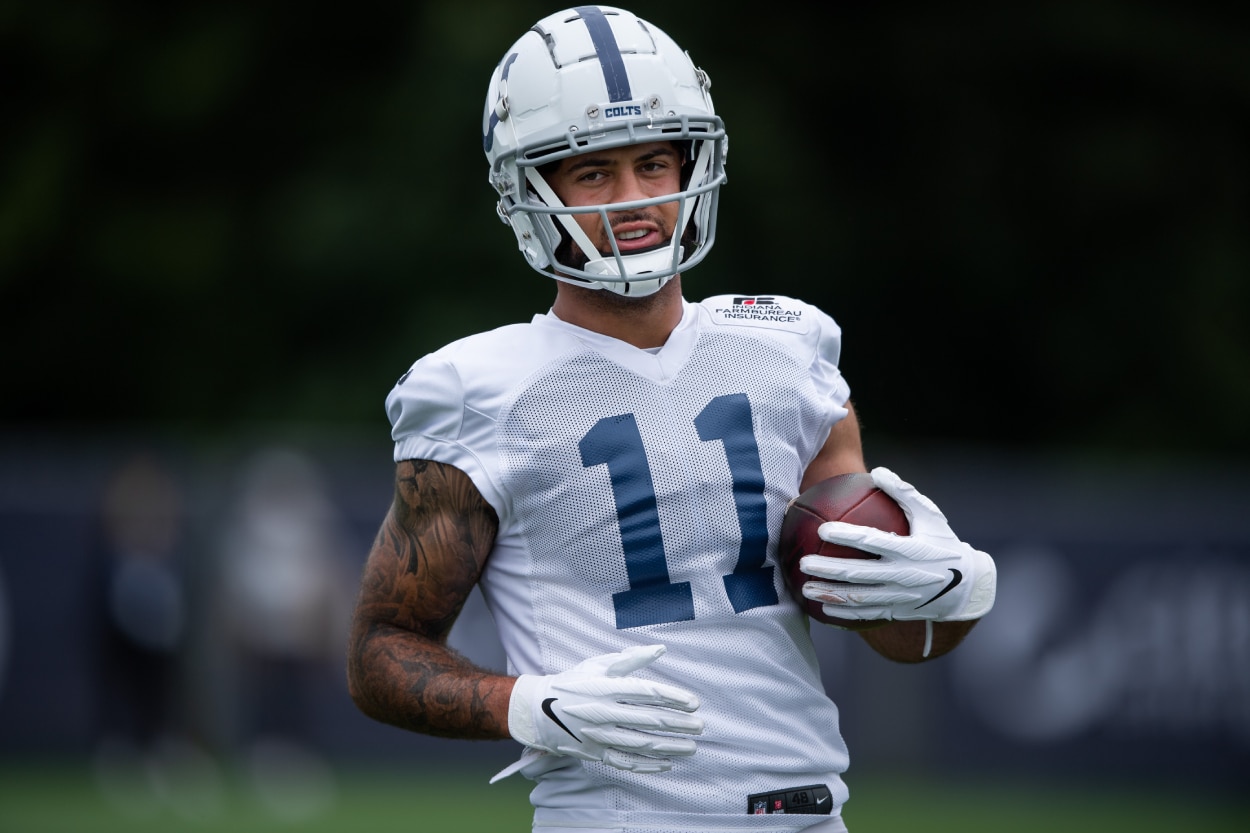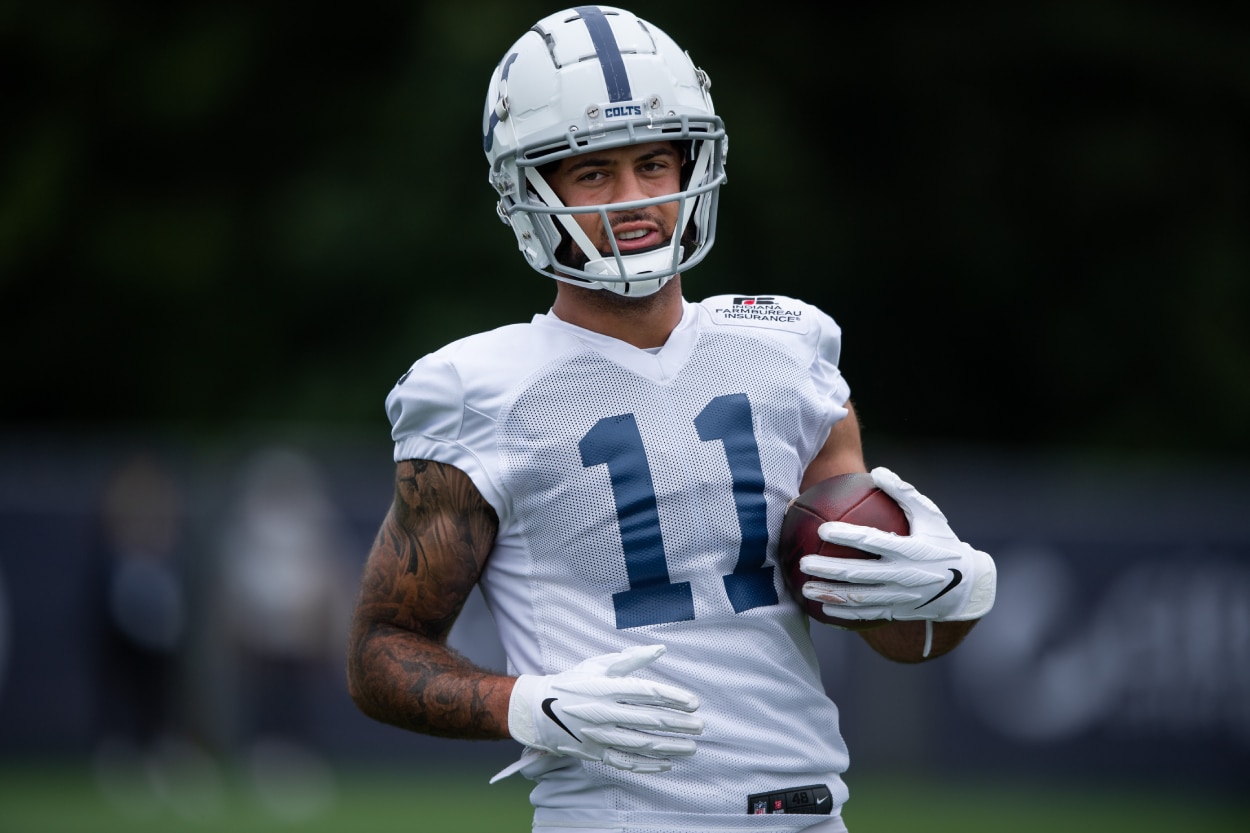 The Indianapolis Colts have a squad. They have arguably the NFL's best running back in Jonathan Taylor, a strong defense, and a new veteran quarterback in Matt Ryan.
However, Indy's success in 2022 will come down to its passing weapons, and wide receiver Michael Pittman Jr. has set a bold goal for himself. If he can live up to it, Pittman would turn the Colts into the AFC's worst nightmare.
Michael Pittman Jr. wants to become a clear No. 1 wide receiver
Pittman had a breakout sophomore campaign for the Colts in 2021. After catching 40 passes for 503 yards and a touchdown in 13 games as a rookie, the USC product recorded 88 receptions for 1,082 yards and six touchdowns last year.
He was the only Colts receiver to consistently succeed with quarterback Carson Wentz. No other players even gained at least 385 receiving yards.
So, now that he has a more accomplished QB in Matt Ryan throwing to him, Pittman has a big goal for himself in 2022: He wants to prove to everyone that he is a true No. 1 receiver.
"I'm just trying to take the next step," he said, per the IndyStar. "Last year, I said that I was going to double every single category, and I did that. This year, I'm trying to build on that and become that definite Receiver No. 1 that everybody talks about."
"Everybody has their own definition," he added. "I think I am that (No. 1 receiver). I've just got to go ahead and prove that to other people, with whatever they think it is, whether it's yards, touchdowns, whatever. I'm just trying to make that next jump."
Colts fans likely know he possesses the talent to accomplish this goal. Pittman is a big guy, standing at 6 feet, 4 inches, and 223 pounds, and he's a freak athlete. However, now it's time for him to make his skills clear to the rest of the NFL.
If he can accomplish this, Pittman can turn the Colts into the AFC's worst nightmare.
The Colts will reach another level if Michael Pittman Jr. can become a true No. 1 wide receiver
For a while in 2021, the Colts looked like a dangerous playoff team. They had a strong offensive line and one of the NFL's best running backs, Jonathan Taylor. Then, Carson Wentz and the passing game took a significant step backward toward the end of the year and Indy missed the postseason.
If the Colts can field a more balanced offensive attack in 2022, they can become lethal. Teams will no longer stack the box to slow Taylor down, which would, in turn, open up more running lanes for him. And if a defense decides to go all in on trying to stop JT, Pittman and his fellow receivers will be more open downfield.
With Matt Ryan — who is already showing similarities to Andrew Luck — behind center, the only thing keeping the Colts from doing this is the team's weapons. There can't be just one player gaining at least 400 receiving yards, and if that's the case, they better post video-game-type numbers.
Pittman didn't quite reach that level last season. But if he can take the next step (and get some help from a couple of other receivers), he and the Colts can become one of the most dangerous teams in the AFC.
Indianapolis has a talented running back and quarterback, and some skilled offensive linemen. It also has a deep defense with players like Darius Leonard and DeForest Buckner. If Michael Pittman Jr. can become a true No. 1 receiver, the Colts have a chance to make a deep run in this year's playoffs.
Stats courtesy of Pro Football Reference