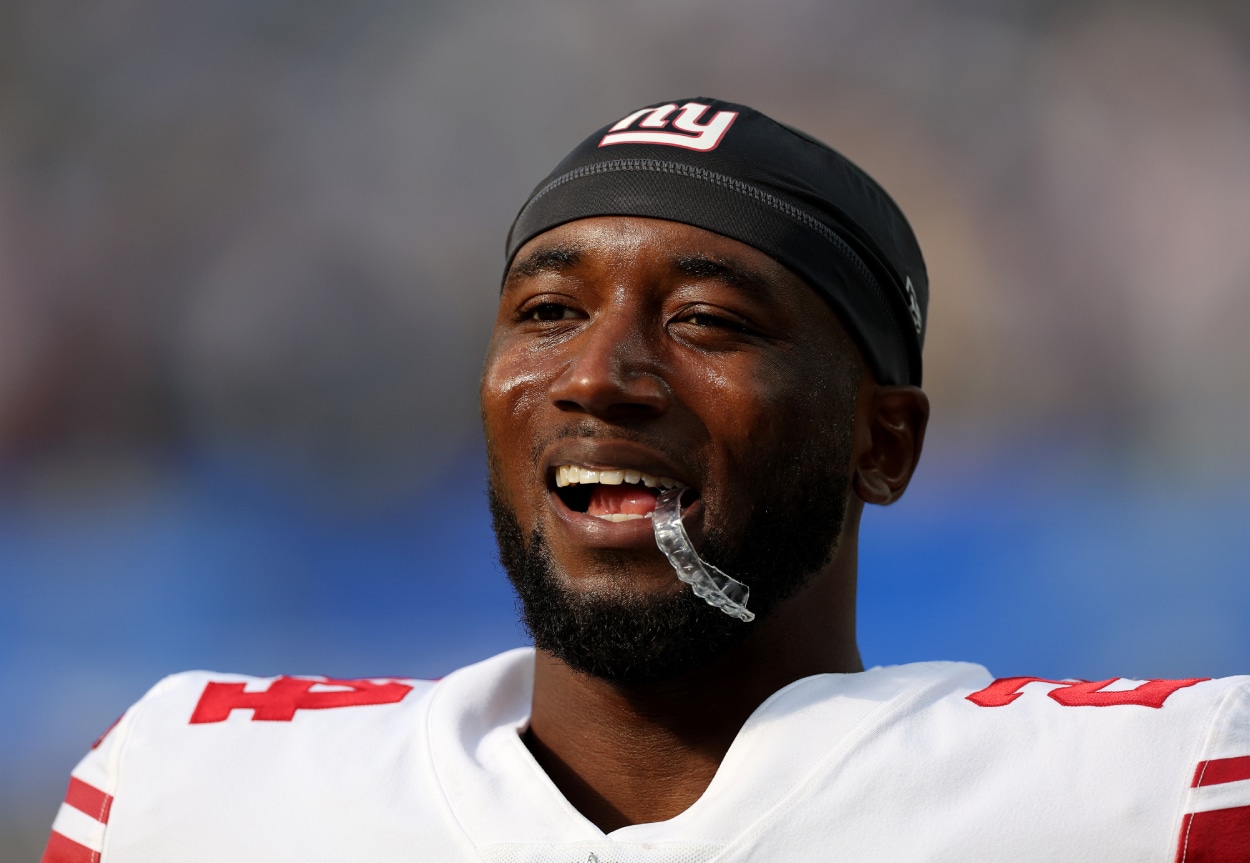 Indianapolis Colts Reportedly Interested in Former Pro Bowler James Bradberry
The New York Giants recently released cornerback James Bradberry, and the 2020 Pro Bowler would help fill a hole on the Indianapolis Colts if Indy were to sign him.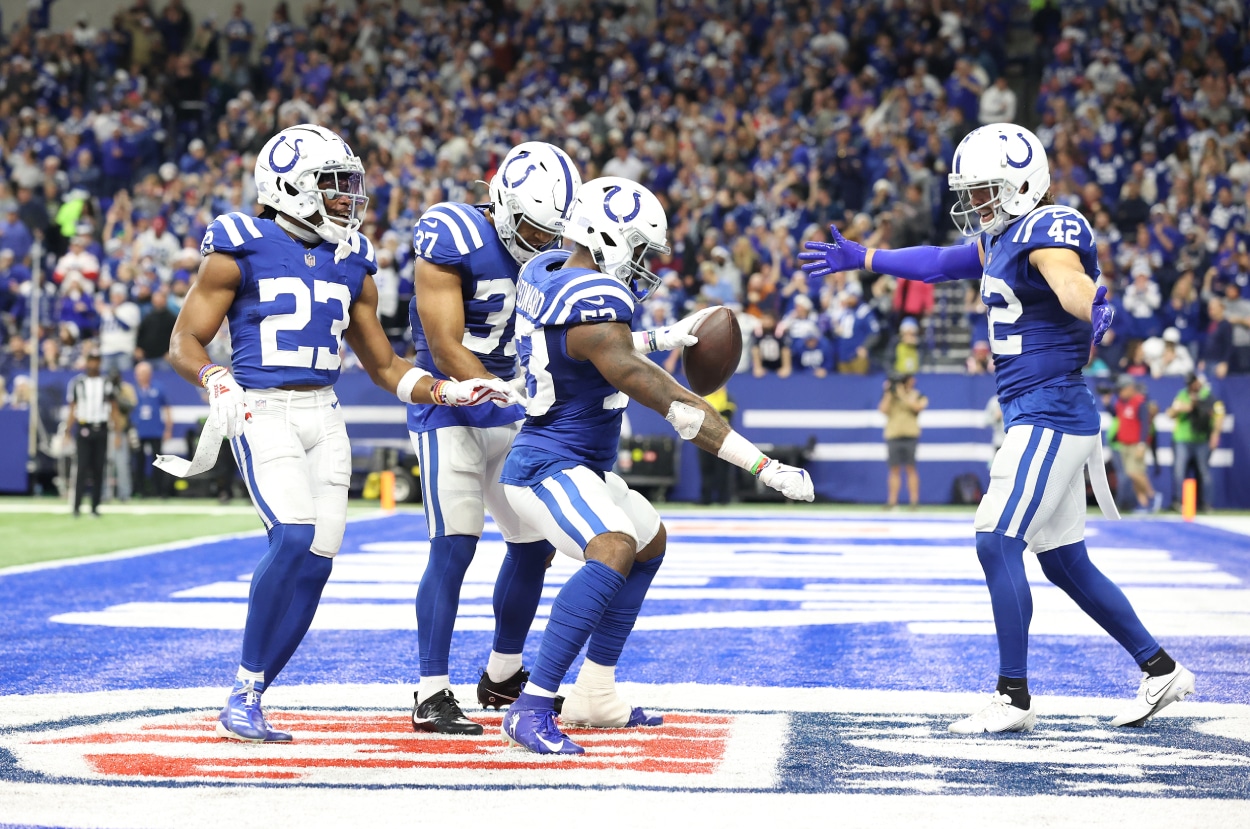 A few months ago, the Indianapolis Colts embarrassed themselves with a blowout loss to the NFL's worst team, the Jacksonville Jaguars. They looked like a sure thing to make the playoffs, but the collapse resulted in them missing the postseason altogether.
Now, Indy is doing everything to make sure that doesn't happen again.
The Colts have had a heck of an offseason, adding Matt Ryan and rookie wide receiver Alec Pierce on offense and Yannick Ngakoue and Stephon Gilmore on defense. However, it appears general manager Chris Ballard isn't done making moves just yet.
Indianapolis is reportedly interested in signing another former Pro Bowler in cornerback James Bradberry.
The Colts are reportedly interested in former New York Giants cornerback James Bradberry
The New York Giants couldn't find a trade partner for cornerback James Bradberry, so the team released him on May 8. The move saved New York close to $10.1 million against the cap. As noted by ESPN, the Giants desperately needed to create space to sign their draft class, and Bradberry was supposed to make $13.5 million in 2022. The second-round pick in 2016 also would have counted $21.9 million against the salary cap.
In light of the move, NFL reporter Benjamin Allbright recently tweeted that the Colts, Philadelphia Eagles, Kansas City Chiefs, Houston Texans, and Las Vegas Raiders are supposedly interested in Bradberry's services.
Bradberry earned a Pro Bowl selection in 2020 with 54 total tackles, three interceptions, 18 defended passes, and two forced fumbles. In 2021, the Samford product had 47 total tackles, four interceptions, and 17 defended passes.
However, his pass coverage took a step back last season. According to CBS Sports, quarterbacks had a 55.7 passer rating when throwing on him in 2020, completing 53% of their passes for only 454 total yards. In 2021, QBs completed 61.2% of passes thrown in his direction for 729 yards and eight TDs. They also had a 75.8 passer rating.
Despite the drop-off, Bradberry is still a talented player. So, how would he fit on the Colts?
James Bradberry would fill a hole on Indy's defense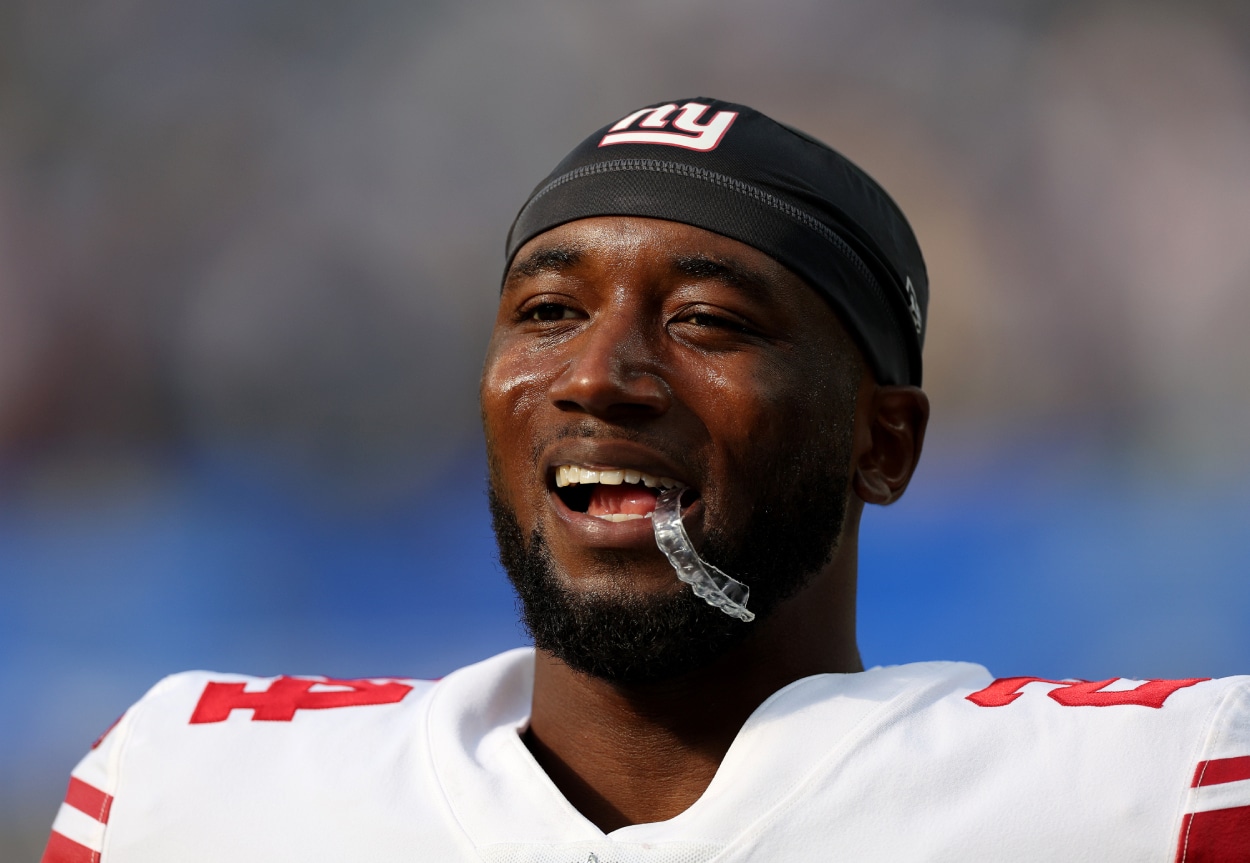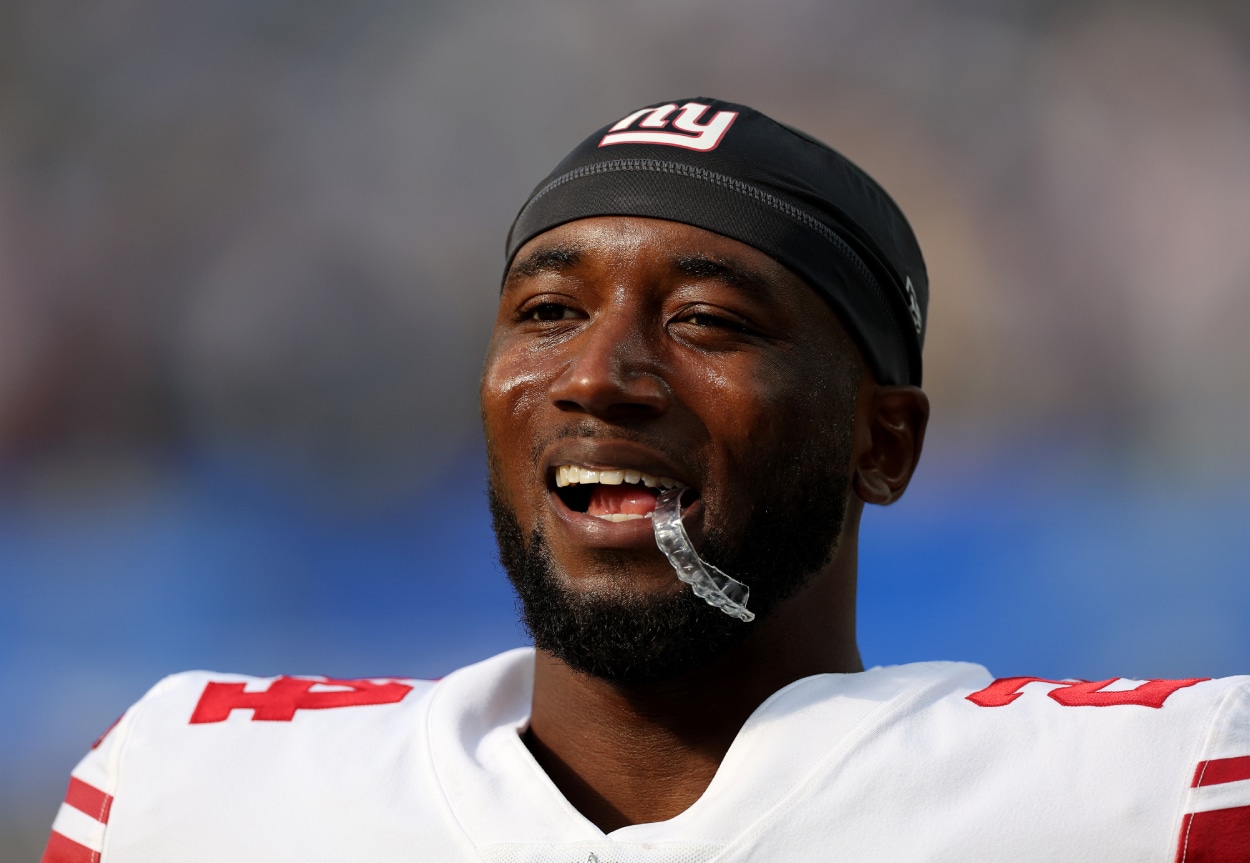 The Colts probably wouldn't be able to pay the corner as much as he was supposed to make this season. They have about $13.4 million in cap space left for 2022 (per OverTheCap).
However, if they can get a deal done, Bradberry would immediately address a need and give Indy one of the top secondaries in football.
The Colts currently have 2019 Defensive Player of the Year Stephon Gilmore and 2021 Pro Bowler Kenny Moore II playing at corner. Moore plays in the slot, though, so they need someone to line up on the other side of Gilmore. As of now, it would either be Brandon Facyson or Isaiah Rodgers starting in that position, but both guys are somewhat unproven. 
Facyson had 55 total tackles for the Raiders last season, but he has only started in 13 games throughout his entire four-year career. Rodgers, on the other hand, had 49 total tackles and three interceptions for the Colts in 2021, but he has only started one game through his first two seasons.
Signing Bradberry would give the Colts depth and one of the top cornerback lineups in the NFL. He would also join a defense that finished second in the league in turnovers last season. It has a chance to force many more in 2022.
Bradberry has several suitors, but the Colts would be one of his best options. They have players who can elevate his game, and Indy simply gives him a chance to win.
Indianapolis is already a dangerous team without him. With James Bradberry, the Colts would become lethal.
Stats courtesy of Pro Football Reference