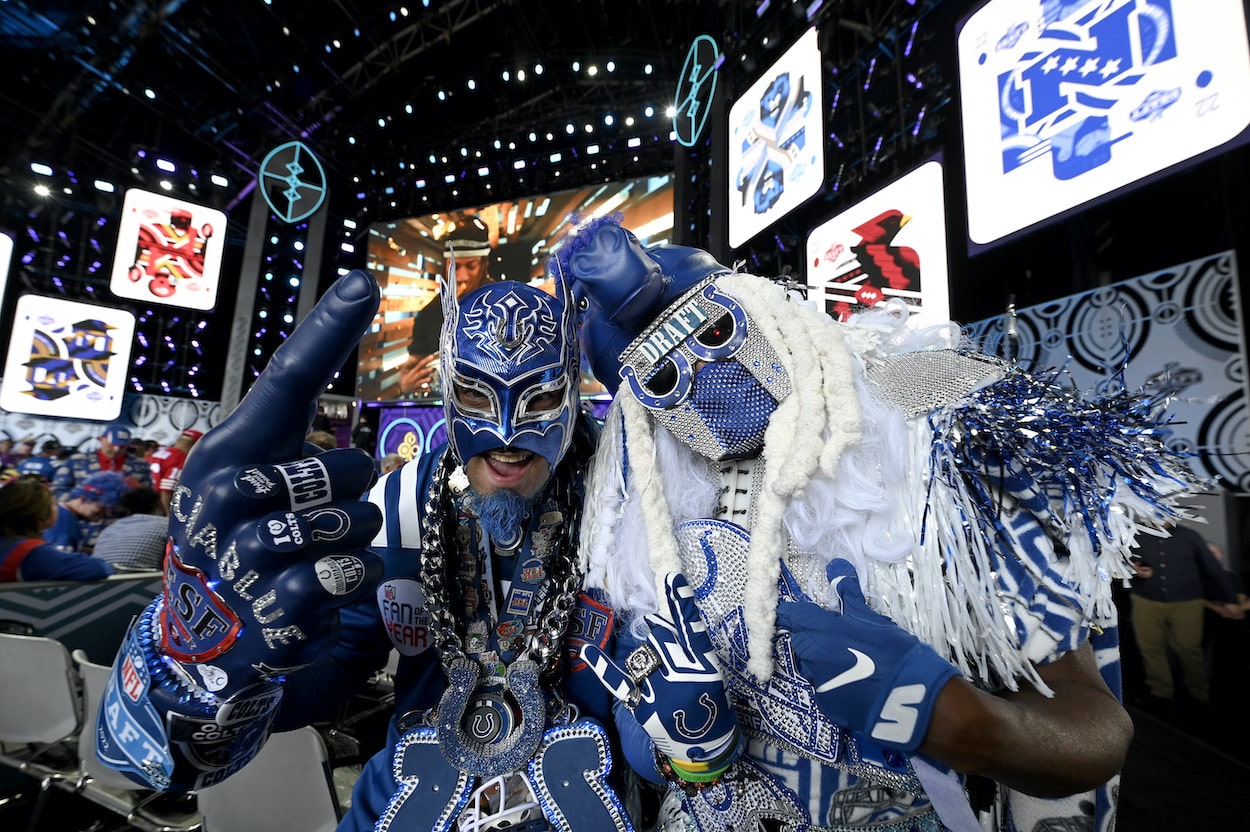 Indianapolis Colts Sleeper Pick Alec Pierce Makes Rich Eisen's 'Top 5 Sneaky Good NFL Draft Picks'
The Indianapolis Colts had an excellent NFL draft overall, but Rich Eisen thinks one pick stands out among as one of the best in the league.
The Indianapolis Colts didn't join the 2022 NFL Draft until midway through the second round. Despite the late entry, the organization still made some excellent picks that will help the team as soon as next season. The Colts' first selection, Cincinnati wide receiver Alec Pierce, was so good, sports talk host Rich Eisen named him to his "Top 5 Sneaky Good NFL Draft Picks" list. 
The Indianapolis Colts filled immediate needs in the 2022 NFL Draft
The big news of the Indianapolis Colts 2022 offseason is that quarterback Carson Wentz is out, and new signal-caller Matt Ryan is in. With a new veteran passer on board, the Colts think of themselves as contenders next season. 
General manager Chris Ballard needed to improve several areas of the roster to improve on last season when the team shockingly missed out on the playoffs after a Week 18 loss to the lowly Jacksonville Jaguars. 
Heading into the 2022 draft, the Colts' needs included pass-catchers and an offensive tackle first and foremost. A long-term project at QB would be nice, and everything else would provide depth and competition around the roster. 
With its first three picks, the Colts addressed these significant areas of need right away. Cincinnati wideout Alec Pierce (No. 53) came first, followed by Virginia's massively athletic tight end, Jelani Woods (No. 73). Then, at No. 77, the Colts picked the big Austrian from Central Michigan, OT Bernhard Raimann, who was a borderline first-round pick in many mock drafts. 
Overall, it was an excellent draft class picked by Ballard, especially when he added hard-hitting Maryland safety Nick Cross at the end of Day 2. 
Of all these picks, though, the NFL Network's Rich Eisen thinks that one rises to the level of one of the best "sneaky good" picks of the entire draft. 
Rich Eisen named WR Alec Pierce to his "Top 5 Sneaky Good NFL Draft Picks" list
Alec Pierce had an excellent career as a WR at Cincinnati. The 6-foot-3, 211-pound pass-catcher caught 106 balls for 1,851 yards and scored 13 touchdowns in 32 games for the Bearcats. 
In addition to his enviable size, Pierce is fast and athletic, too. He ran a 4.41-second 40-yard dash at the combine and lettered in football, volleyball, basketball, and track in high school. 
All this coalesced to get Pierce on Rich Eisen's "sneaky good" picks list. The host explained:
This kid is Mr. Go Route. He's the king of the 50/50 ball, he's a winner. He's also 6'3″, and with Michael Pittman at 6'4″. So, you're going to with some serious deep threats that are very tall, and when you're concerned about that, then maybe Jonathan Taylor comes out of the backfield and hits you. I think this kid, Alec Pierce, is going to be an outstanding number two, with Pittman being the number one in Indianapolis. … I kind of dig that pick. 

Rich Eisen on Indianapolis Colts draft pick Alec Pierce
If Pierce can show off his skills and traits in the NFL like he did in college, Ryan and the rest of the Colts offense will certainly "dig that pick," too. 
What the Indianapolis Colts offense starting 22 like in 2022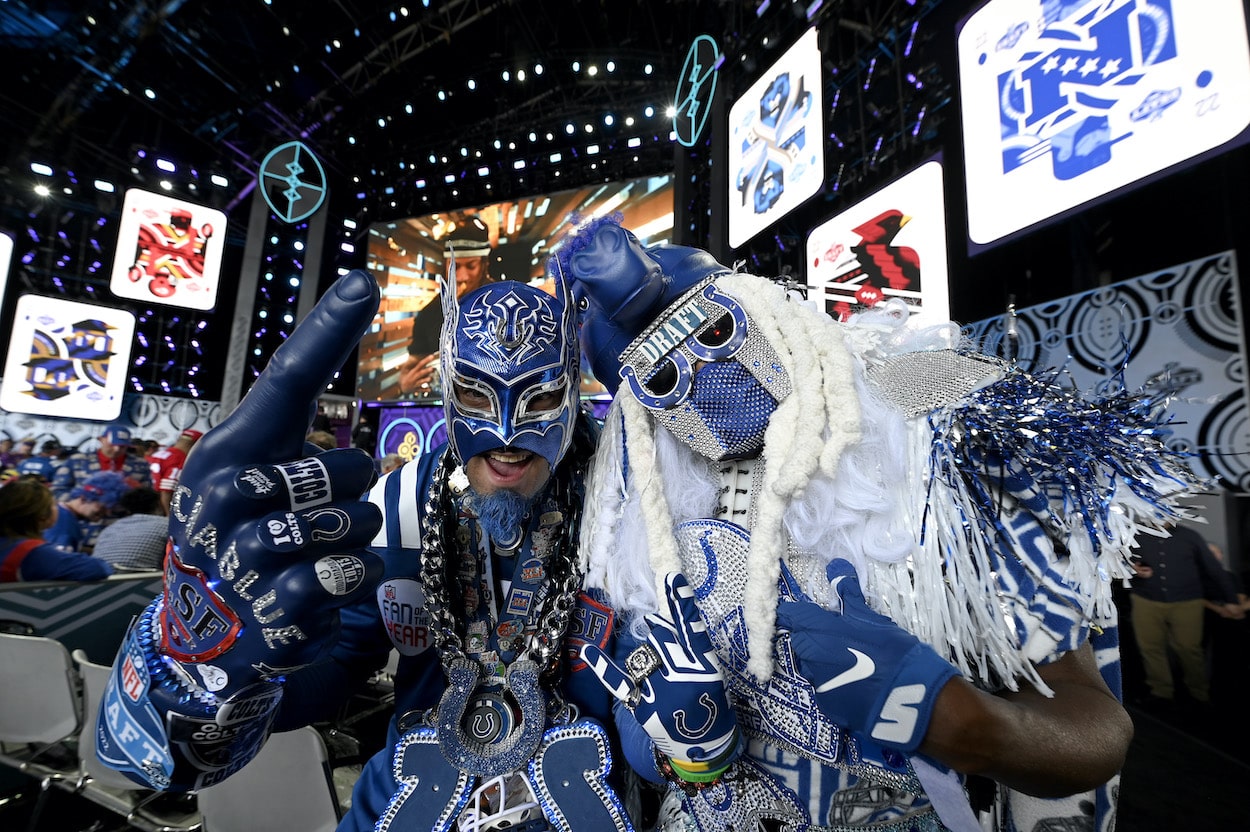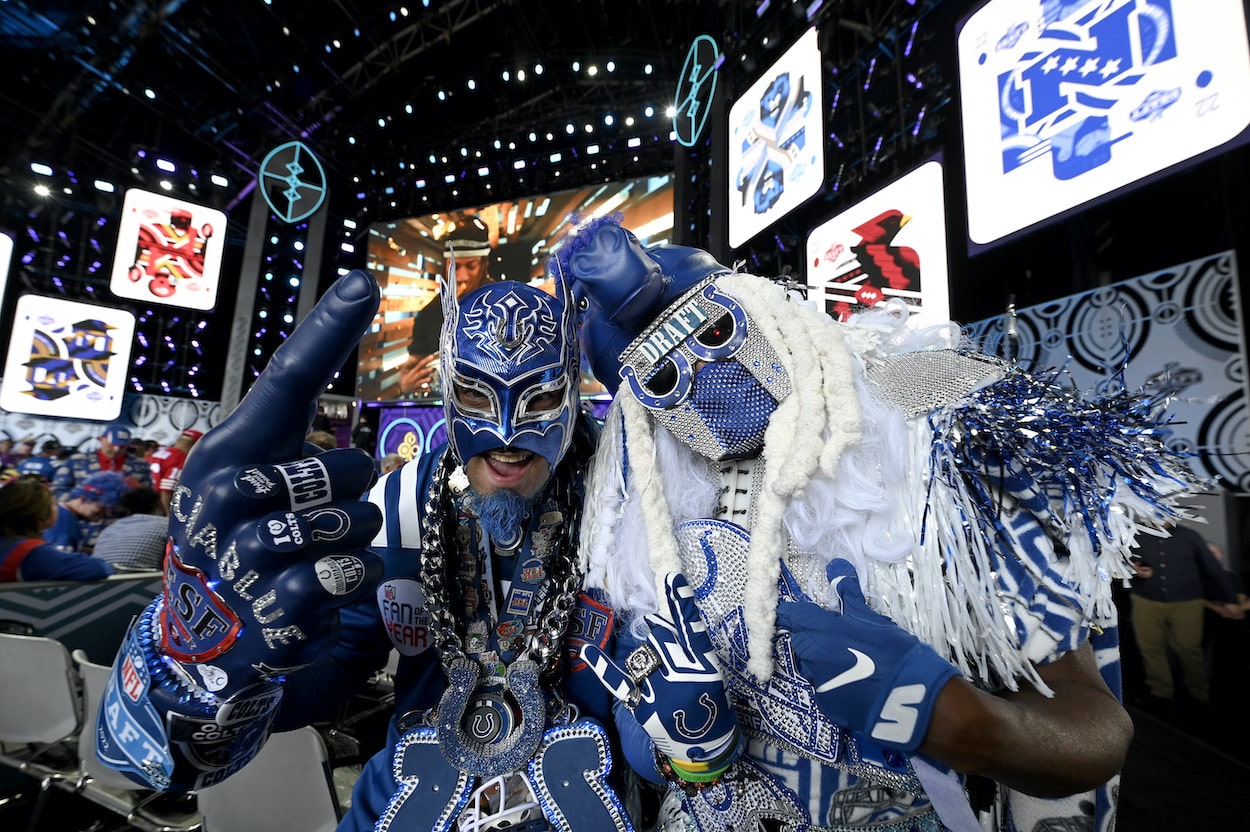 The NFL draft marks the relative end of the team-building process for the offseason. There are certainly still moves teams can make around the edges with lower-level free agents. And, trades are still a possibility at this point. However, most teams now have the majority of their squads they will head into training camp with. 
After Chris Ballard and company came away with eight new players in the draft, the Indianapolis Colts' tentative training camp depth chart has taken shape. The starting 11 on each side of the ball looks like this now: 
| | | | |
| --- | --- | --- | --- |
| POS. | PLAYER | POS. | PLAYER |
| QB | Matt Ryan | DE | Kwity Paye |
| RB | Jonathan Taylor | DT | DeForest Buckner |
| TE | Mo-Alie Cox | DT | Grover Stewart |
| WR | Michael Pittman Jr. | DE | Yannick Ngakoue |
| WR | Alec Pierce | LB | Darius Leonard |
| WR | Parris Campbell | LB | Bobby Okereke |
| LT | Bernhard Raimann | CB | Kenny Moore II |
| LG | Quenton Nelson | CB | Stephon Gilmore |
| C | Ryan Kelley | CB | Brandon Facyson/Isaiah Rodgers |
| RG | Danny Pinter | S | Nick Cross |
| RT | Braden Smith | S | Khari Willis/Julian Blackmon |
The starting lineup looks pretty much set on the offensive side of the ball. There could be camp competitions and LT (with Matt Pryor), RG (Will Fries), and TE (Jelani Woods), but other than that, the unit is solid. 
On defense, there should be some fascinating battles to watch before the season. Free-agent acquisition Brandon Facyson and third-year corner Isaiah Rodgers will duke it out for CB3 if big-name signing Stephon Gilmore can stay healthy. 
Also, rookie safety Nick Cross should push both Khari Willis (who is entering the final year of his contract) and Julian Blackmon for a starting spot. 
Stats courtesy of Sports Reference. Like Sportscasting on Facebook and subscribe to our YouTube channel.