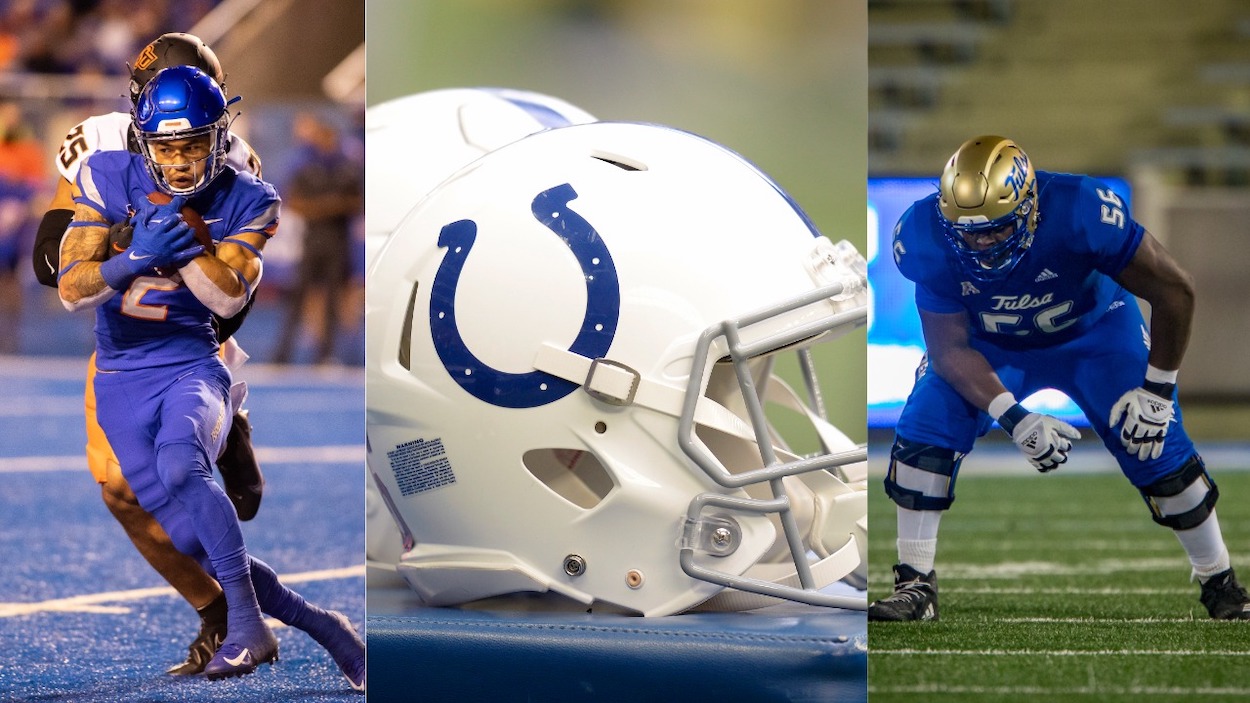 Indianapolis Colts 4-Round Mock Draft 2.0
In this four-round Indianapolis Colts mock draft, GM Chris Ballard focuses on helping new QB Matt Ryan and ultimately replacing him.
The Carson Wentz era with the Indianapolis Colts is over after one season. Now, the Matt Ryan era begins. To get Ryan's tenure in the Midwest started with a bang, the Colts are going to have to get him some help in the 2022 NFL Draft. And, while general manager Chris Ballard is at it, he might want to take a swing at a long-term answer under center as well. 
Indianapolis Colts Mock Draft 1.0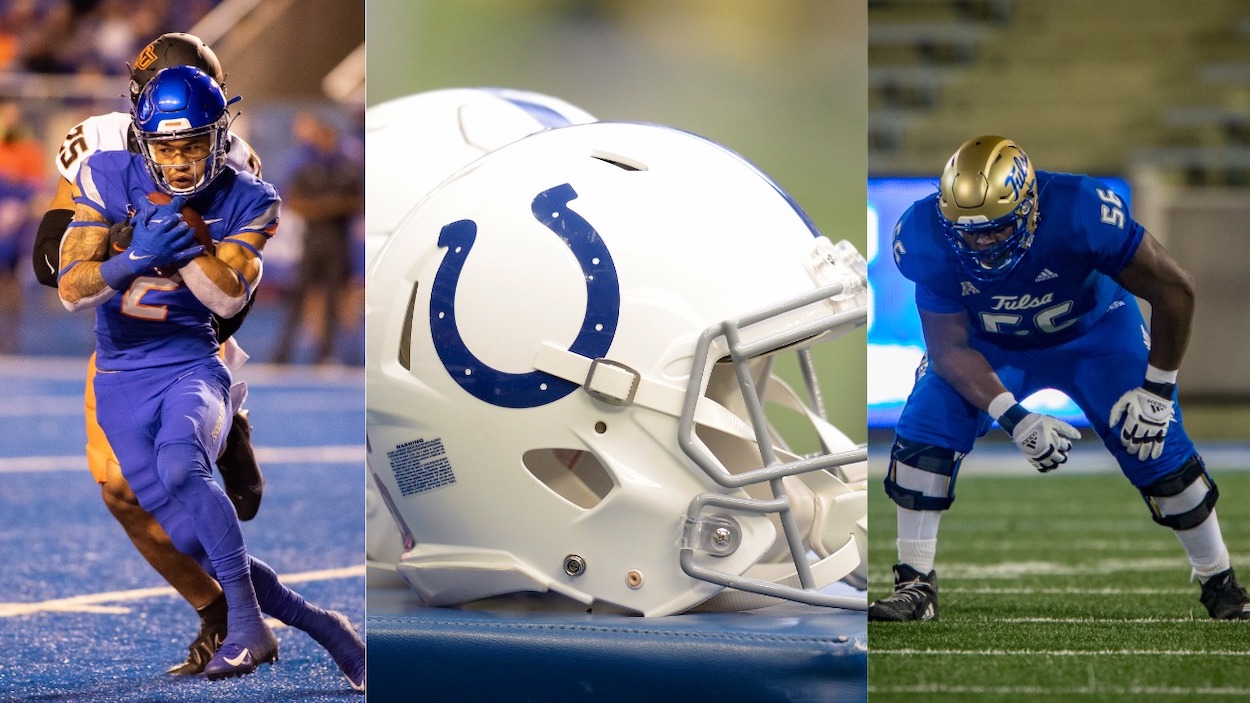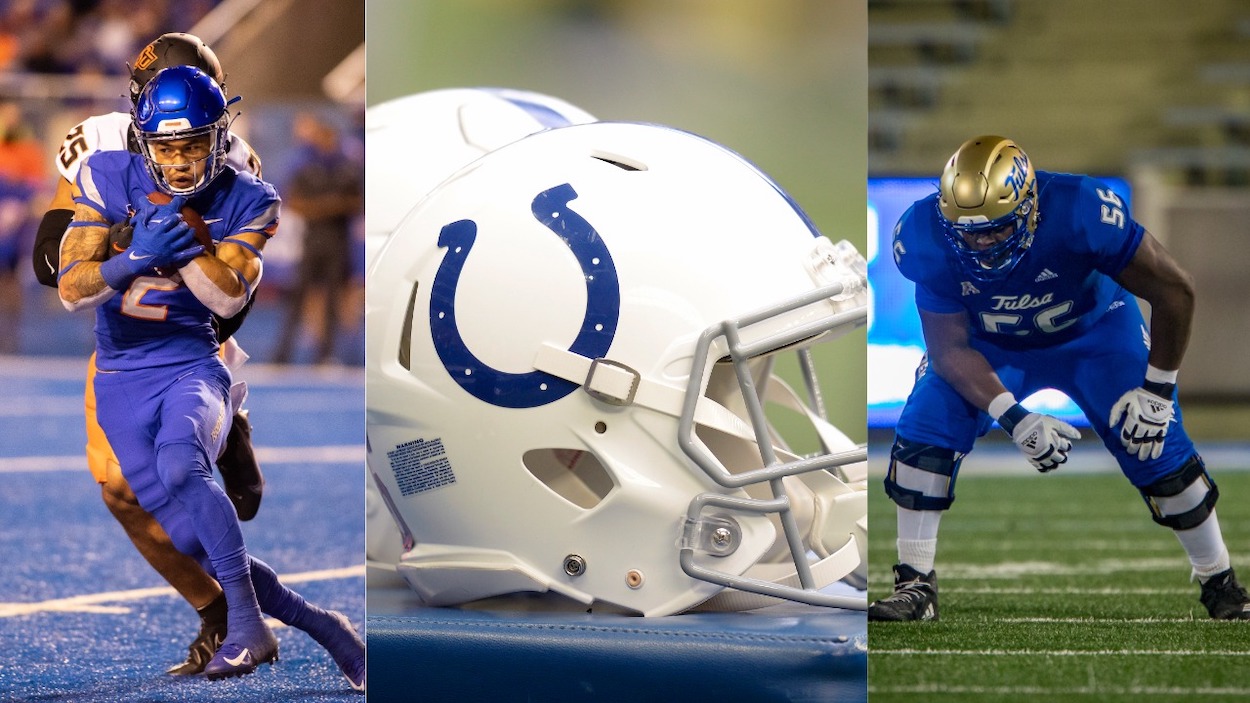 In the last Sportscasting.com four-round Indianapolis Colts mock draft, they went offense heavy, selecting a wide receiver, quarterback, and offensive lineman. That mock looked like this:
Round 2, Pick 42: Skyy Moore, WR, Western Michigan
Round 3, Pick 73: Carson Strong, QB, Nevada
Round 4, Pick 122: Dare Rosenthal, OT, Kentucky
With the draft now just a week away, it still seems like Indy will focus on making Matt Ryan's new life as easy as possible. And, as luck would have it in this Indianapolis Colts mock draft, the franchise can still take a young QB prospect. They just get him a round later now. 
Round 2, Pick 42: Tyler Smith, OL, Tulsa
When you don't have a first-round pick, teams have to get as much value as possible with their opening pick of the draft. That's why, despite some solid receivers still being on the board at pick No. 42, this Indianapolis Colts mock draft has Chris Ballard taking Tulsa O-lineman Tyler Smith. 
Smith is a borderline first-round pick, but there's a good chance he slides to the second round because he is still raw and needs to work on the technical aspects of his game. However, the Colts have a veteran QB in Matt Ryan and veteran linemen in Quenton Nelson and Ryan Kelly, so they can take a chance on a bit of a project. 
Despite the flaws, Smith is "Big, wide and nasty," at 6-foot-5, 324-pounds, according to his NFL.com scouting report. It also says he's "violent and powerful at the point of attack," which will make him an excellent run blocker for Jonathan Taylor. Plus, while he played tackle in college, he could play tackle or guard in the pros, and Indy needs help at both spots. 
Round 3, Pick 73: Khalil Shakir, WR, Boise State
This year's wide receiver class is incredibly deep and talented. If — like in this Indianapolis Colts mock draft — the team passes on WR in Round 2, there should still be several good ones on the board in the third. 
One of these players is Boise State pass-catcher Khalil Shakir. The 6-foot 196-pound wideout is at his best in the slot but can also play on the outside. Last season, Shakir caught 77 balls for 1,117 yards and scored seven touchdowns. 
Best of all, he high-character player that coaches love. And he has the fearlessness, toughness, and hands to go over the middle with abandon. At worst, he should be a solid short-yardage outlet for Matt Ryan right away. At best, he could be the next Cooper Kupp, Hunter Renfrow, or Wes Welker. 
Round 4, Pick 122: Carson Strong, QB, Nevada
In the last Indianapolis Colts mock draft, I had Chris Ballard taking Nevada signal-caller Carson Strong in Round 3. Now, with the way it looks like the QB board will shake out at the draft, the Colts can still get their guy about 50 picks later. 
The facts on Strong remain the same. From the waist up, he looks like a first-round pick. He's got a great arm to make all the throws, a great head to make the reads, and is a great leader on and off the field. From the waist down, his medical history — especially with his right knee — makes him look like a prospect who could be out of the league before his first contract is up. 
Strong is a penthouse or outhouse gamble, but in the fourth round, it's one worth taking. Having him sit a year or two behind Ryan and let his body mature and get stronger (while avoiding wear and tear) might be just what the doctor ordered to turn Strong into an excellent NFL starter. 
All stats courtesy of Sports Reference