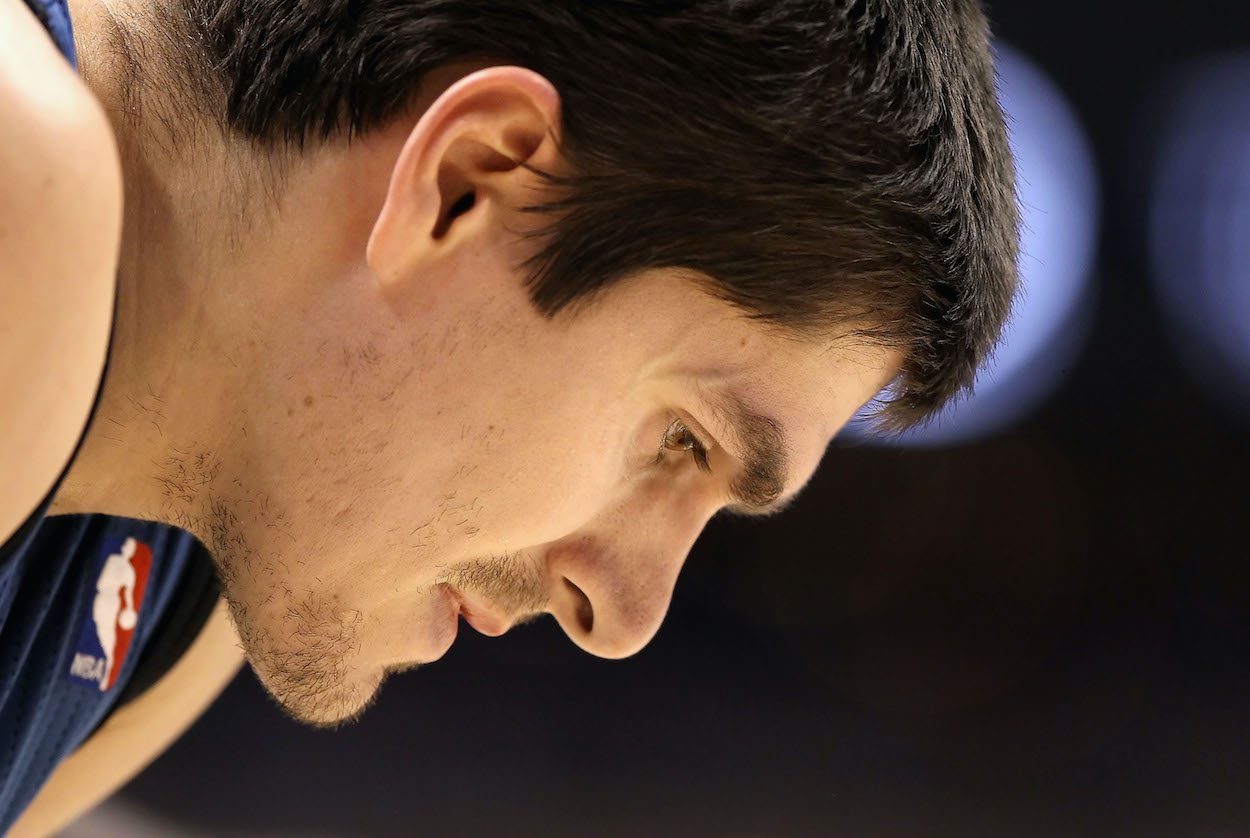 Infamous NBA Draft Bust Darko Milicic Argued He was 'Better Than LeBron James'
The Detroit Pistons picked Darko Milicic with the second pick in the 2003 NBA draft ahead of Carmelo Anthony, Chris Bosh, and Dwyane Wade. He became a huge NBA draft bust even though he thought he was better than No. 1 pick, LeBron James. Detroit will have a chance to atone in the 2021 draft.
The Detroit Pistons drafted Darko Milicic No. 2 overall in the 2003 NBA draft. He became one of the biggest busts in NBA draft history, but it wasn't for lack of confidence.
Milicic's draft position didn't overwhelm him at all. On the contrary, he was so confident in his abilities he would tell people he was better than the player picked ahead of him, LeBron James.
Darko Milicic became the biggest draft bust of the legendary 2003 NBA draft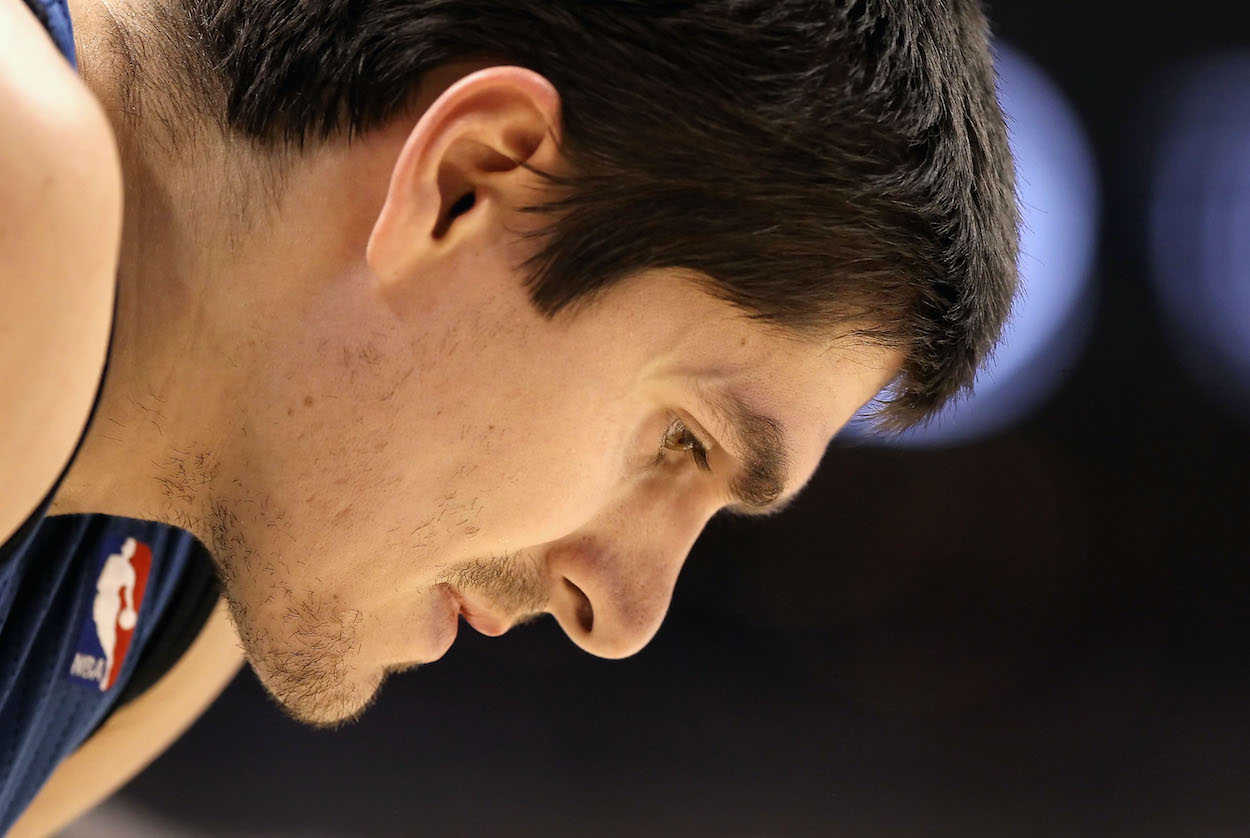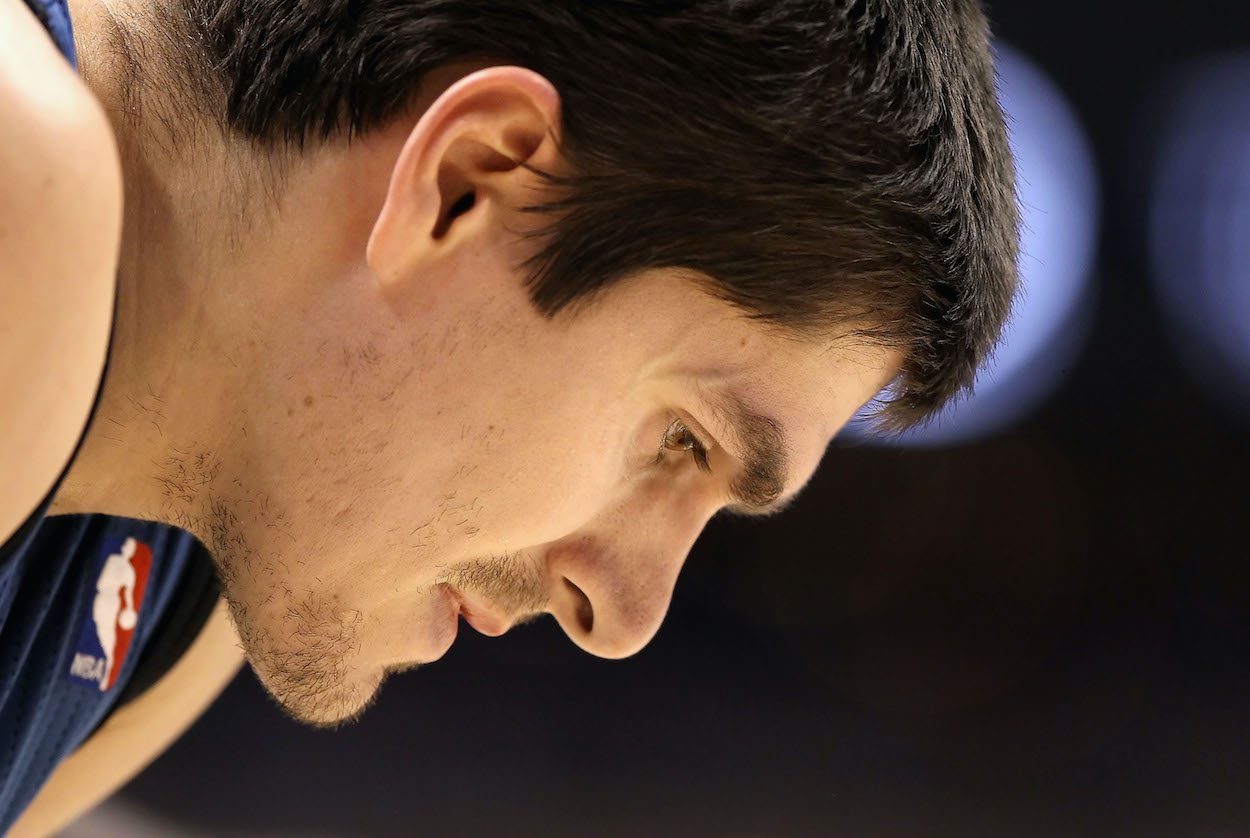 There are plenty of draft busts in NBA history. The No. 2 overall pick is particularly dicey and features some of the biggest busts in recent memory. In recent years, second picks like Marvin Bagley III, Jabari Parker, Michael Kidd-Gilchrist, Derrick Williams, Hasheem Thabeet, and Michael Beasley have all disappointed to different degrees.
None of these players stand out in quite the same way Milicic does, though. It's not because they were demonstrably better than the 7-foot Serbian. It's because of the other draft picks around him.
After James and Milicic, Carmelo Anthony, Chris Bosh, and Dwyane Wade were the following three picks. Just looking at this list brings to mind the classic Sesame Street song, "One of These Things (Is Not Like the Others)."
Milicic will always be inextricably linked to four generational Hall of Famers, which makes his failure stand out even more.
Chad Ford says Milicic's confidence didn't match his reality
NBA draft expert Chad Ford joined The Ryen Russillo Podcast and shared stories about the prospect whom he is also forever tied to.
Ford regaled Russillo with stories of how the Pistons saw Milicic workout by pure coincidence and fell in love with the big man's skills and shooting prowess. He also said that, while his analysis didn't influence Detroit to take the future bust, he does live with being wrong about the player.
"I personally thought he was worthy of the number two pick in the draft," Ford admitted. I personally — if I had been a general manager — would have taken [Milicic] over Bosh or Dwyane Wade."
Russillo chimed in with a story about Milicic getting (and driving) a new car without an American driver's license to illustrate that there was "some disconnect stuff" with the No. 2 pick.
Ford agreed, saying:
Yeah, and look, there's some ego involved too. He read the hype, and Darko was a confident dude. Whatever you want to say about Darko, he would argue to your face, 'Oh, I'm better than LeBron James'
Forde continued by relaying an anecdote about the time he and Milicic saw an advertisement for a Pistons preseason game versus James and the Cleveland Cavaliers. The ad prominently featured James but didn't mention Milicic. The rookie couldn't understand why this was the case.  
The Pistons have a chance to get the top pick right in 2021
Prior to drafting Milicic, the Pistons actually had a pretty impressive track record drafting in the top three picks. They took future NBA All-Star Jimmy Walker No. 1 in 1967. The other three top picks all made the Hall of Fame. This includes Bob Lanier (No. 1, 1970), Isaiah Thomas (No. 2, 1981), and Grant Hill (No. 3, 1994).
Detroit is once again on the clock early as the team won the 2021 NBA Draft lottery for the No. 1 overall pick.
Several "can't miss" prospects are at the top of this year's deep and talented draft. The team is reportedly keeping its options open by considering USC's Evan Mobley and Jalen Green from G League Ignite. Still, most agree that consensus No. 1 pick Cade Cunningham out of Oklahoma State will be the selection.
Cunningham is an American version of Dallas Mavericks superstar Luka Doncic. He brings impressive shooting range, solid ball-handling, excellent playmaking skills, and can defend. The young Texan is a true point guard in a 6-foot-8 body.
As long as the Pistons don't get too cute and fall in love with a workout warrior (again), the team should have another Lanier, Thomas, or Hill, not another Darko Milicic.
Like Sportscasting on Facebook. Follow us on Twitter @sportscasting19