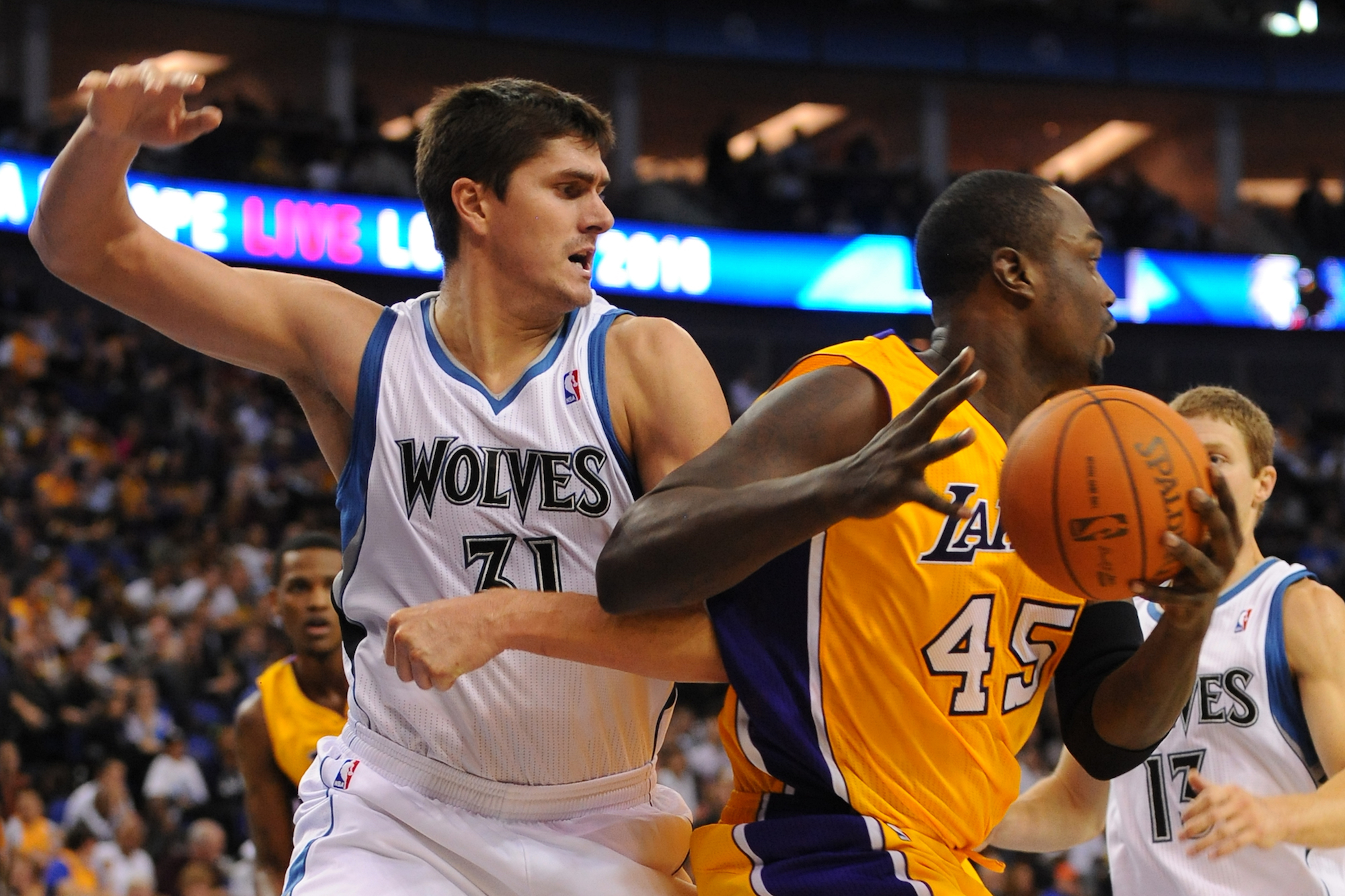 Draft Bust Darko Milicic Failed in the NBA but Found His Calling as a Farmer
While NBA fans will remember Darko Milicic as an infamous draft bust, the big man has finally found peace working as a fruit farmer.
While there's plenty of room to debate who is and isn't a draft bust, it's safe to say that Darko Milicic never lived up to the hype. Although the Serbian center spent 10 seasons as an NBA player, he failed to make an impact in North America. In Europe, however, the big man has since found happiness.
These days, Milicic has left the bright lights of the NBA behind. Instead of hitting the hardwood in nationally televised games, he's settled down in Serbia as a farmer.
Darko Milicic was supposed to be the next NBA star
As any NBA fan can tell you, the 2003 NBA draft was stocked with talent. Unfortunately for the Detroit Pistons, the draft class also included Darko Milicic.
That June, the Cleveland Cavaliers made LeBron James the first-overall pick. The Pistons held the second pick and infamously chose Milicic; in the process, they left Carmelo Anthony, Chris Bosh, and Dwyane Wade on the board. While that decision seems laughable today, there was some logic to it at the time.
Despite holding the second-overall pick, the Detroit Pistons were a solid squad; adding a player like Darko seemed guaranteed to transform them into a dynasty. As Matt Watson spelled out for Detroit Bad Boys, there was no shortage of hype around the big Serbian. Scouts and analysts praised his size and athleticism, comparing him to a young Walt Chamberlain and predicting that he would eat NBA defenders alive. Of course, none of that came to pass.
During Milicic's first season in Detroit, the Pistons won the NBA title. While the center became the youngest player to ever appear in the NBA Finals, he barely left the bench; over the course of the campaign, he averaged 1.4 points and 4.7 minutes per game.
Becoming an infamous NBA bust
Having a disappointing rookie season doesn't seal a player's fate as a draft bust, though. Unfortunately for Darko Milicic, the rest of his NBA career wouldn't get much better.
During the center's second year with the Pistons, things barely changed. The team seemed trapped in a 'chicken or egg' scenario;' the big man wouldn't improve sitting on the bench, but he didn't do much to warrant increased playing time. Midway through the 2005-06 campaign, however, the Detroit front office decided that they had enough.
The Pistons traded Darko to the Orlando Magic, where he would spend the following season; while his numbers improved across the board—he averaged 7.9 points, 5.1 rebounds, and 23.1 minutes per game in Florida—the big man never became a star. He bounced between teams, spending time with the Grizzlies, Knicks, Timberwolves, and Celtics, occasionally showing flashes of brilliance but never putting it all together.
The center finally retired in 2014, leaving basketball behind to a crack at kickboxing. He played 466 games in the NBA, averaging a grand total of six points and 4.2 rebounds per outing.
Darko Milicic has finally found peace as a farmer
As Sam Borden explained in his ESPN feature about Darko Milicic, the big man never dreamed of becoming a basketball star; he was tall, and the NBA represented a shot at a better life, so he kept playing. In retirement, however, he's found a new passion: farming and fruit.
"He became intrigued by agriculture," Borden explained. "A few friends were farmers, and that was appealing, but the element that drew Darko was the idea that he could master it. He was supposed to be a basketball wizard; that hadn't quite worked out. Farming was another chance."
With that being said, though, don't think Darko is living in a log cabin plowing his own fields by hand. For him, farming is a serious business, but it has also become a labor of love.
"His farm is more Dole Plantation than Old MacDonald. He has 125 acres filled with apple trees and exports the apples to Dubai, Russia, and countries in Africa," Borden wrote. "Cherries, though, are his vision. The financial return on cherries is tremendous, Darko says, and the market is wide open. When Darko talks about cherries, his eyes get wide. He gets passionate. He gets animated."
In 2003, Darko Milicic was supposed to be the next big name in basketball. These days, however, he's found peace in the fields.
Stats courtesy of Basketball-Reference