Inside Russell Wilson and Tyler Lockett's Sweet NFL Friendship
It's no secret that Russell Wilson and Tyler Lockett are famous for their on-field rapport. The Seahawks quarterback and wide receiver work together so well that they even set records in 2018. That season, Wilson connected with Lockett for 57 out of 70 targeted throws and a total rating of 158.3.
According to ESPN, the two are quickly becoming one of the best passing and receiving duos in the NFL. As good as they are on the field, the friends have even more fun off it. Here are five key moments inside Wilson and Lockett's NFL friendship:
1. A Disneyland vacation for Russell Wilson and Tyler Lockett
E! News reports that Lockett joined Wilson, his wife Ciara, and her son Future, on an Easter trip to Disneyland in 2016. On Instagram, Wilson shared Future giving the go-ahead for a race between Wilson and Lockett — one of many fun moments during the family vacation.
2. Wilson is like a 'big brother'
In January 2019, Lockett discussed his highly successful 2018 season with Fox Sports. Describing his friendship with Wilson, the wide receiver said the quarterback has been like a big brother to him. He explained that Wilson's supportive friendship is one of the things that helped him become efficient and concentrate on catching the ball every time he's targeted.
3. Wilson and Lockett's trust and faith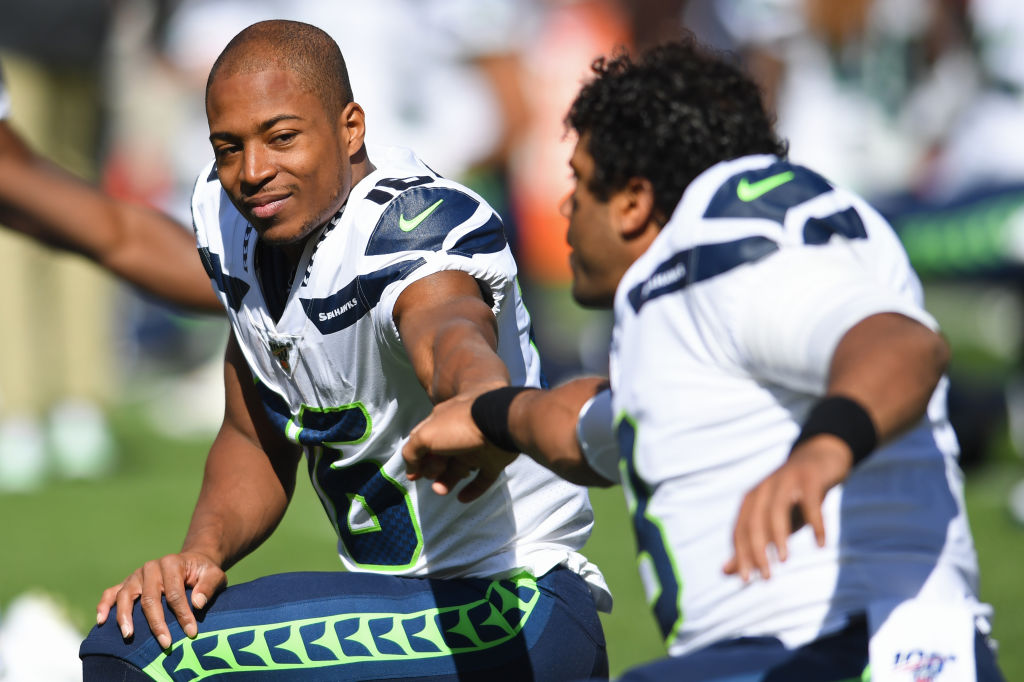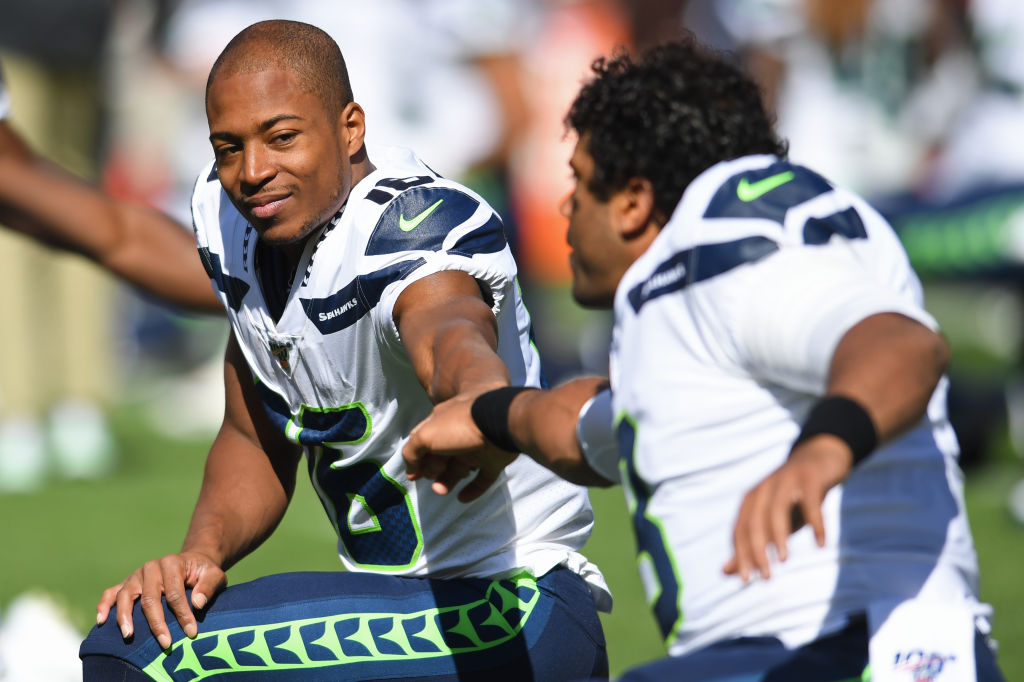 In early November 2019, Field Gulls interviewed Lockett and asked about his relationships with key Seahawks members. When asked about his rapport with Wilson, Locket responded that receiving the ball from Wilson — even in the most improbable situations — has to do with "that trust factor" and "our faith in God." These things allow them to test their limits when they play the game, Tyler explained.
4. Lockett's sense of humor
When Wilson's contract with the Seahawks was renewed in April 2019, the quarterback announced his contract extension in a video on Twitter of Wilson and Ciara reclining on a bed.
In the spirit of friendship and good-natured camaraderie, Lockett tweeted a parody of Wilson's video. The quarterback responded on Twitter, finding the parody hilarious. Lockett has mentioned that joking around with Wilson is an important part of their friendship.
5. Charitable causes, leading by example
The NFL names several top-performing athletes involved in philanthropy, and Wilson and Lockett are both among them. Their friendship impacts how they give back to the community.
Wilson donated over $1 million to the Seattle Children's Hospital in 2016, for example. In 2017, Lockett dedicated a children's playground at a Seattle elementary school, funded by a $15,000 grant given to Lockett's Dreambuilders program by United Health Care.
All in all, these moments provide insight on the rapport between Wilson and Tyler, which allows them to set goals and execute moves on the field.