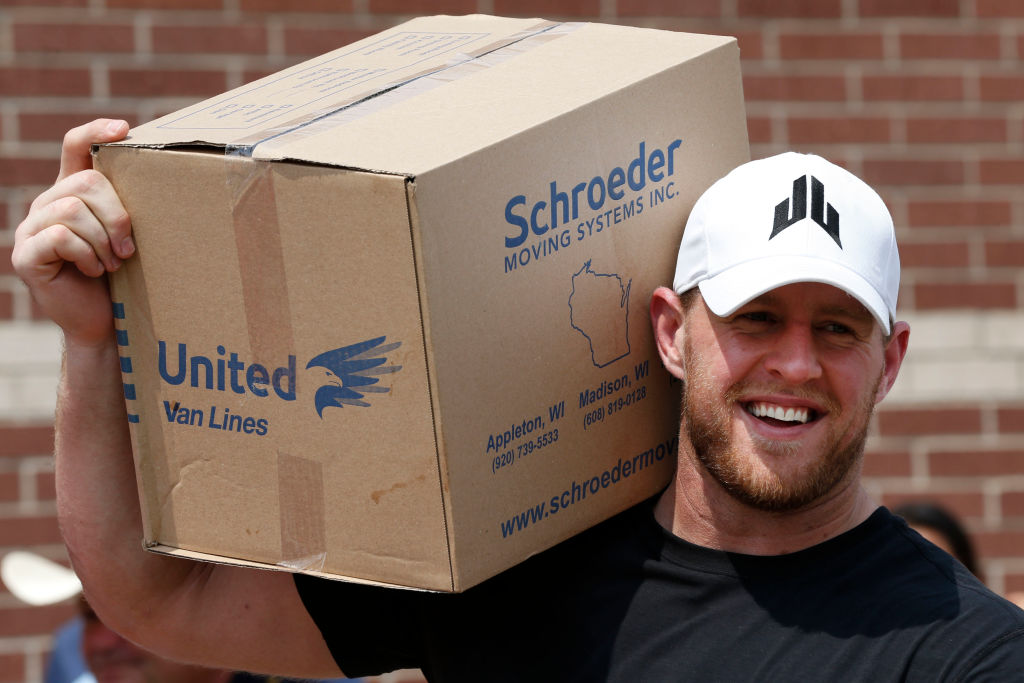 The Most Generous Athletes Involved in Philanthropy
Being an athlete isn't just about making All-Star teams or winning championships. Nobody proves that more than these selfless athletes.
Being an athlete isn't just about making All-Star teams or winning championships. It's also about being a role model to the younger generation and using your celebrity platform to do good things for others.
Some of the sports world's most famous athletes are also their most generous, so today we will showcase the athletes who do their best to give back to others.
LeBron James
We start our list off with one of the sports world's rags to riches stories. LeBron James grew up in Akron, Ohio and became a sports icon. He has won three NBA championships, been named n NBA Finals MVP, and helped pull off one basketball's most shocking upsets by rallying from 3-1 to defeat the Golden State Warriors.
James has done numerous projects to help disadvantaged children. With none viewed higher than the creation of a public school in his hometown.
He has made donations to the Boys and Girls Club totaling millions of dollars. Plus in 2015 the LeBron James Family Foundation spent $41 million to pay for the college tuition of all Akron high school seniors. 
J.J. Watt
When Hurricane Harvey devastated the city of Houston in 2017, it left millions of people affected by its devastation. Houston Texans superstar J.J. Watt initially set out to raise $200,000 in charity to donate to families devastated by the Hurricane.
He not only reached that goal but was able to raise over $37 million. This act earned him the 2017 Sports Illustrated Sportsperson of the Year award. Incredibly, it was over 185 times larger than his initial goal.
Serena Williams
Serena Williams isn't only one of the most dominant players to ever step foot on a tennis court, she is also one of its most generous philanthropists.
Raised in Compton, California, Williams went from an inner-city teen into a tennis superstar. Off the court, the Serena Williams Fund has helped build schools in Africa, Jamaica, and in her hometown. 
It has also been a driving force for keeping the youth of the city out of trouble and denouncing violent crimes. The Yetunde Price Resource Center was built to help families affected by community violence. It was named after Williams' late sister who was tragically killed in a shooting in Compton.
Chris Long
Long has always been an outspoken player when it comes to injustice for the common man. After the altercations in Long's hometown of Charlottesville, Virginia, he donated his first six game checks of that season to fund scholarships to students in Charlottesville.
The remaining 10 game checks were donated to his Pledge 10 for Tomorrow campaign, which will improve education for underprivileged children.
Carlos Beltran
After Hurricane Maria hit Puerto Rico in 2017, it left the island in shambles. A number of Puerto Rican athletes from around the world donated to their home country, including Beltran.
He donated $1 million to help families in Puerto Rico, while also raising $1.5 million on top of that to help raise awareness about the devastation caused by the hurricane.
Curtis Granderson
Granderson has been one of baseball's biggest philanthropists. He has donated money, helped build a sports complex for inner-city youth in Chicago, and holds baseball clinics around the country.
He is also widely viewed as one of the nicest players in baseball, so seeing him on this list isn't shocking at all.
Which athlete surprised you the most?
After taking a look at the most generous athletes in sports, who surprised you the most? If you want more news from around the sports world's biggest stars be sure to check out our site every day.