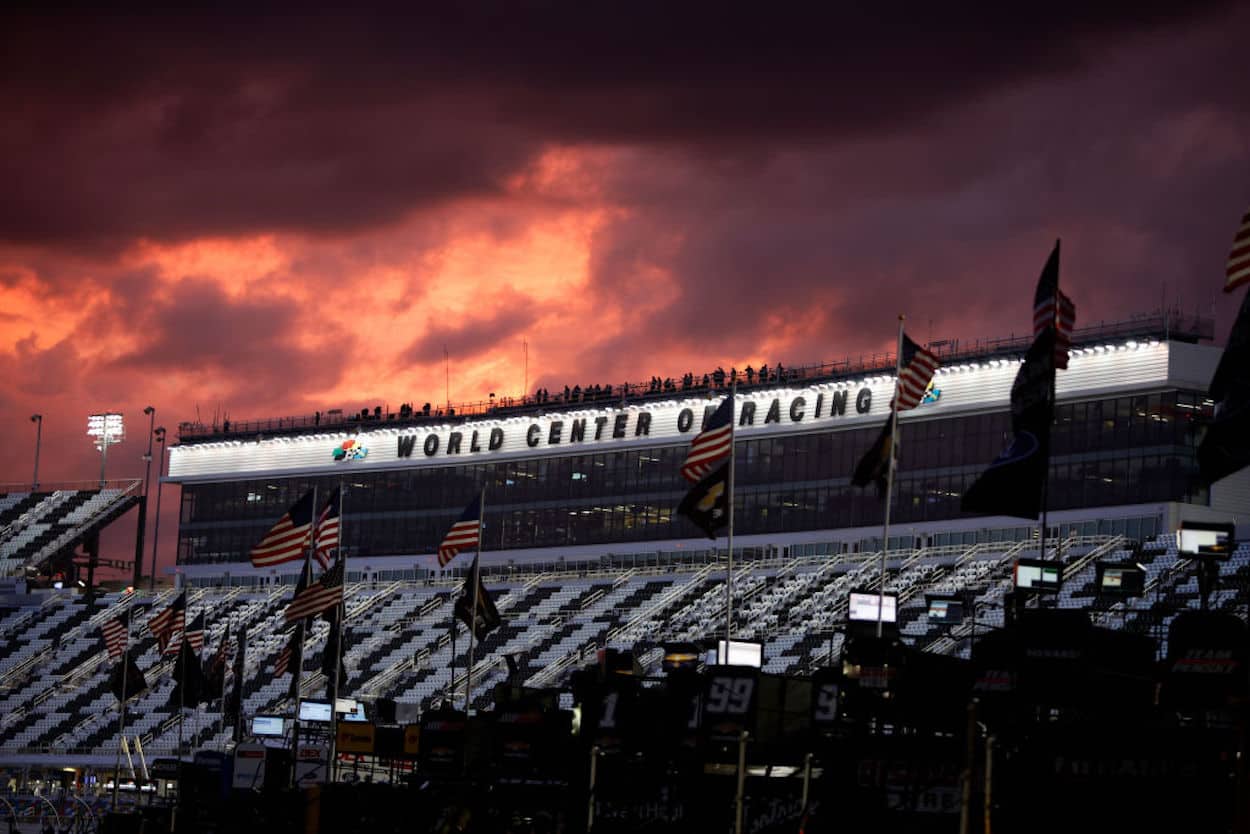 Is Daytona Hosting the Cup Regular Season Finale Brilliant, Bothersome or Both?
The NASCAR Cup Series regular season is about to conclude at Daytona. Is that really the right choice of location?
Like a coin has two sides, Saturday night's NASCAR Cup Series regular-season finale at Daytona International Speedway can be viewed from two distinct vantage points, figuratively speaking.
Or you might say it's both the best and worst of what NASCAR has to offer.
On one hand, there's no better place to host a last-chance elimination race than Daytona. On the other hand, there's arguably no track any more ill-suited for such a high-stakes showdown.
Up next, we'll build a case for these clashing yet compatible perspectives and determine whether one is superior to the other.
In some ways, Daytona is the perfect track to conclude the regular season
If you're a TV network executive, event promoter, or NASCAR itself, having the Cup Series regular season commence at a track as fabled and full of action as Daytona is a dream come true.
After all, who wants the race that sets the grid for the playoffs to be some kind of humdrum, follow-the-leader-style affair like you would inevitably see at a place like Texas Motor Speedway or Auto Club Speedway in California? 
No, this race needs drama and lots of it. And Daytona is one of only two or three tracks on the schedule where you're guaranteed to find it. Forget taking a nap during this 160-lap, no-holds-barred thriller, which runs 40 laps shorter than February's Daytona 500 at the same 2.5-mile, high-banked track built by the late NASCAR founder William H.G. "Big Bill" France.
Whether watching from the comforts of your home recliner or high atop the grandstands at the Central Florida facility, fans will witness high-speed, close-quarters racing from start to finish. Despite the level of concentration and mental awareness required to avoid running into people while jockeying three- and four-wide in a tight pack for three solid hours, even some drivers believe no venue is more perfect than The World Center of Racing for a contest of this magnitude.
"There's not a better spot for it to be than Daytona because it is the ultimate saying – and you say it with an exclamation point – anyone can win, and that is never more true than at Daytona," Kevin Harvick, one of the drivers already locked in the playoffs, said via his team's prerace news release. "Everyone knows going in that it's their last-ditch effort to either make the playoffs or put yourself in position to score more points for the playoffs. 
"Everybody kind of has that, 'Screw it. I'm going for it,' mentality in that particular race because they know whatever the scenario is, it's the last chance to score points, it's the last chance to put you in."
Last year's 400-miler at Daytona featured eight caution periods, a whopping 45 lead changes, a green-white-checkered finish, and a first-time Daytona Cup winner: Ryan Blaney. Not to mention, the playoff field wasn't locked in until the field crossed the finish line on the final lap.
What's not to love about all this, especially at night, when sparks are bouncing off cars at 200 mph? 
"Anybody who's top 30 in points can win that race," two-time NASCAR Cup Series champion Kyle Busch said in his team's prerace news release. "We've seen Front Row Motorsports win. We've seen Spire win. We've seen teams that don't normally win races be able to score victories in the superspeedway races, so that just heightens the anxiety level for everybody."
And if you're one of the drivers who needs a win and nothing less than a win on Saturday night to make the playoffs, knowing that you're heading to a place where you'll have a fighting chance is a reality to be embraced.
"I'm excited to go to Daytona this week," Ty Dillon, one of the winless drivers looking to punch a playoff ticket, said in a Team Chevy news release. "Superspeedway racing is always exciting, you never know what the result can be, and you've got to put yourself in a good position to be at the end of the race. I've done well at that in the past, so it is a great opportunity to get ourselves into the playoffs."
Daytona can be downright frightening, especially with so much on the line
Now for the other side of the proverbial coin. While the type of racing seen at Daytona is both thrilling to watch and a great equalizer between those who customarily contend for wins and those who don't, it's also the type of racing that's prone to breeding major multi-car crashes – sometimes of the violent variety.
In fact, these kind of wrecks have become so common at Daytona and Talladega – NASCAR's other superspeedway – that they've earned a nickname: "The Big One." Essentially, when you're running in a big pack of cars and someone makes a mistake or gets a little too aggressive, there's usually nowhere to hide.
As a result, chaos often ensues.
"It's tough," said 2018 Daytona 500 champion Austin Dillon, Ty's older brother and another driver who needs a win to solidify a playoff berth. "It's a game of putting yourself in position. I call it high-speed chess because you know, at some point in time, you're going to be vulnerable. You hope that someone doesn't take advantage of that too much and cause a big wreck.
"It's one of those things where you are constantly moving and trying to guess the flow of the pack. I think the best place to be is in the front most of the time, but it's impossible now with the way we race to keep yourself up there for the entire race."
Austin Dillon is one of the numerous drivers in Saturday night's race who's walked away from a harrowing crash at Daytona. Another is Cup Series rookie Harrison Burton, whose No. 21 Wood Brothers Racing Ford went airborne in February's Daytona 500 while running near the front of the field.
"Daytona is a place that takes more than it gives, for sure," said Burton, whose father, Jeff, is a 21-time NASCAR Cup Series race winner turned NASCAR on NBC announcer. "There have been a lot of people that have tried for decades to win there and have never done it or eventually do it. Obviously, having speed and being up front there at the beginning of the year was cool. Flipping isn't cool."
Neither is getting injured – or worse. While Daytona has certainly produced more than its share of entertaining and electrifying finishes over the years, it's also been the site of some of the sport's most gut-wrenching moments. It was here, of course, that Dale Earnhardt suffered a fatal injury on the final lap of the 2001 Daytona 500. It was also at Daytona that Earnhardt's good friend Neil Bonnett died in a crash seven years earlier.
While safety innovations over the past two-plus decades have significantly lowered the risk of death or even serious injury at all NASCAR tracks, everyone knows that Daytona is one of the places where things can go seriously wrong. It happened for Kyle Busch as recently as 2015 when he suffered a major leg and foot injury in February's NASCAR Xfinity Series race, forcing him to miss the next day's Daytona 500 and the first third of the season.
Throw in the finality of a race like Saturday's last-chance-playoff qualifier, and there's no telling what might go down.
"You take more chances, and you put yourself in positions you wouldn't typically put yourself in – especially when it comes down to the end of the race," Aric Almirola, another driver on the wrong side of the playoff cutline, said in his team's prerace news release. "Typically, you try to win the race, but I think on a normal day, if you can get out of there with a top-five finish and some good points, then you take those in, and you always weigh out that risk versus reward. Right now, as we go to Daytona for the final race of the regular season, you're willing to go with extremely high risk because the reward is extremely high. It's the last opportunity to get in the playoffs."
Whether the Cup regular season finale belongs at Daytona is a tough call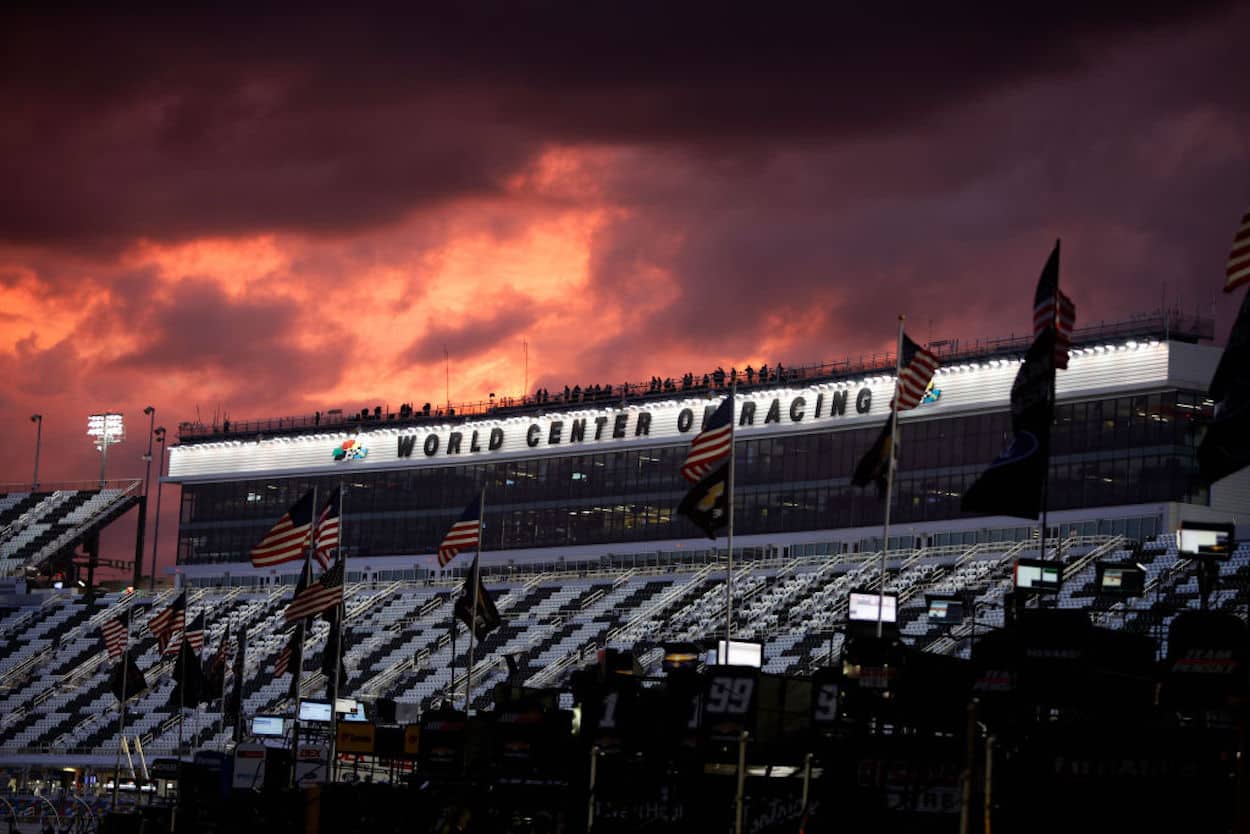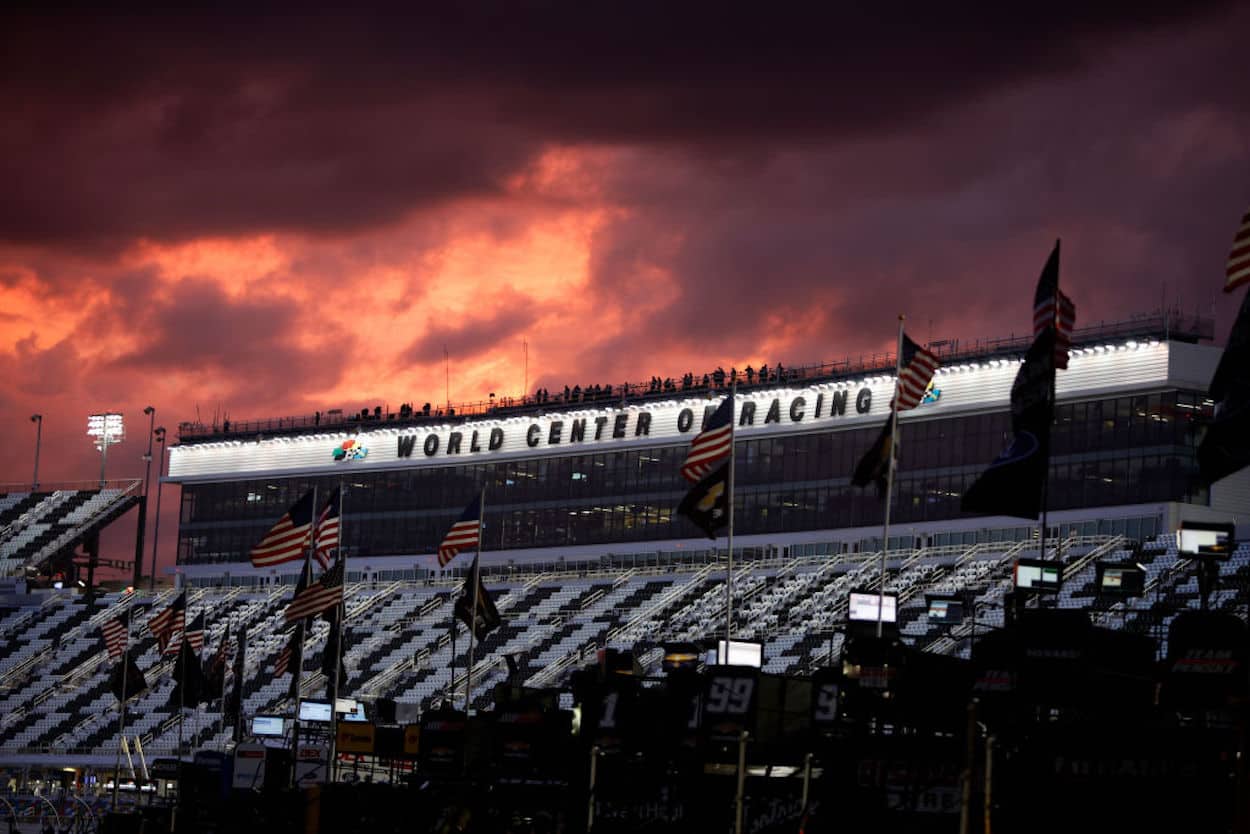 One can argue that the decision to move the Cup Series regular-season finale to Daytona International Speedway, as NASCAR did in 2020, was nothing short of brilliant. Based on how heart-thumping the racing tends to always be here, it would be darn near impossible to find a more made-for-TV event.
Then again, if you're a team owner who gets ulcers at the thought of shelling out hundreds of thousands of dollars to repair torn-up race cars, or you're a driver who would rather punch a last-minute playoff ticket by virtue of a shrewd strategy call or having a fast race car rather than a willingness to put yourself in potential harm's way, Saturday's race being in Daytona might be quite bothersome.
As for whether it's more bothersome or brilliant, well, let's go back to our coin. Because it's truly a coin toss. And it's really a matter of perspective.
But for better or worse, the Cup Series will conclude its regular season under the lights at Daytona on Saturday night. So we all might as well buy a ticket or tune in. One thing everyone can agree on is that this race won't be boring. Not in the least.
Like Sportscasting on Facebook. Follow us on Twitter @sportscasting19 and subscribe to our YouTube channel.