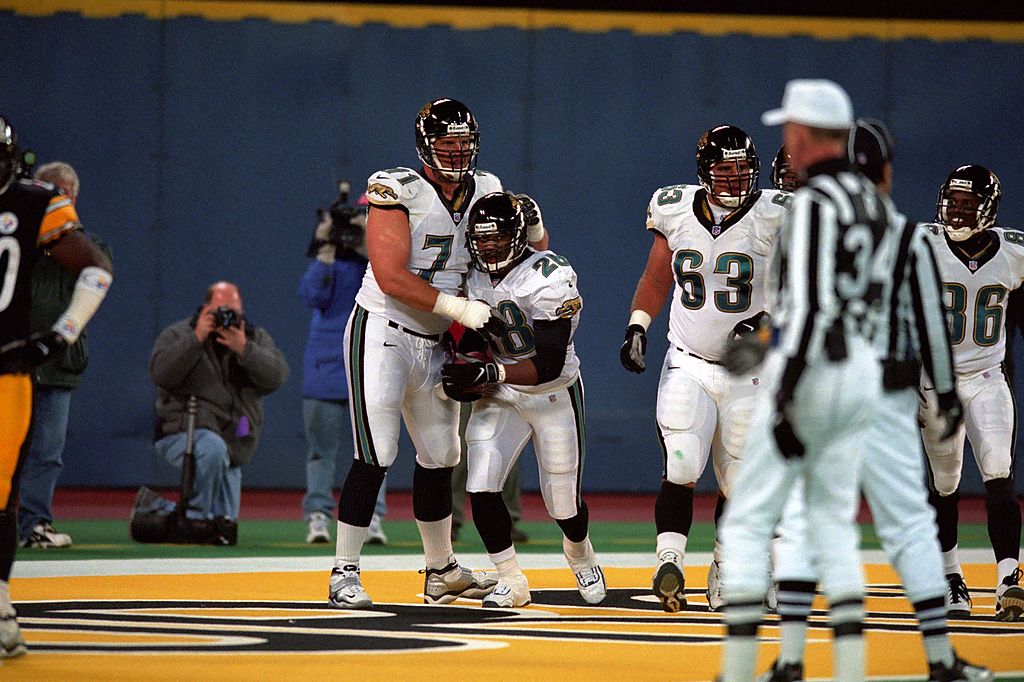 Is Fred Taylor or Tony Boselli the Best Jacksonville Jaguars Player Ever?
The discussion for best Jacksonville Jaguars player ever comes down to Fred Taylor and Tony Boselli, but who deserves the title?
Who's the greatest Jacksonville Jaguars player of all-time? If you ask former Jaguars running back Fred Taylor, he believes it's him. The fans and the media say it's Tony Boselli, according to a recent poll. If it's down to Taylor and Boselli as the best non-active Jaguars player ever, who deserves the title? Let's look at the poll, Taylor's reaction to it, and determine who should be considered the greatest Jag of all-time.

Taylor's outrage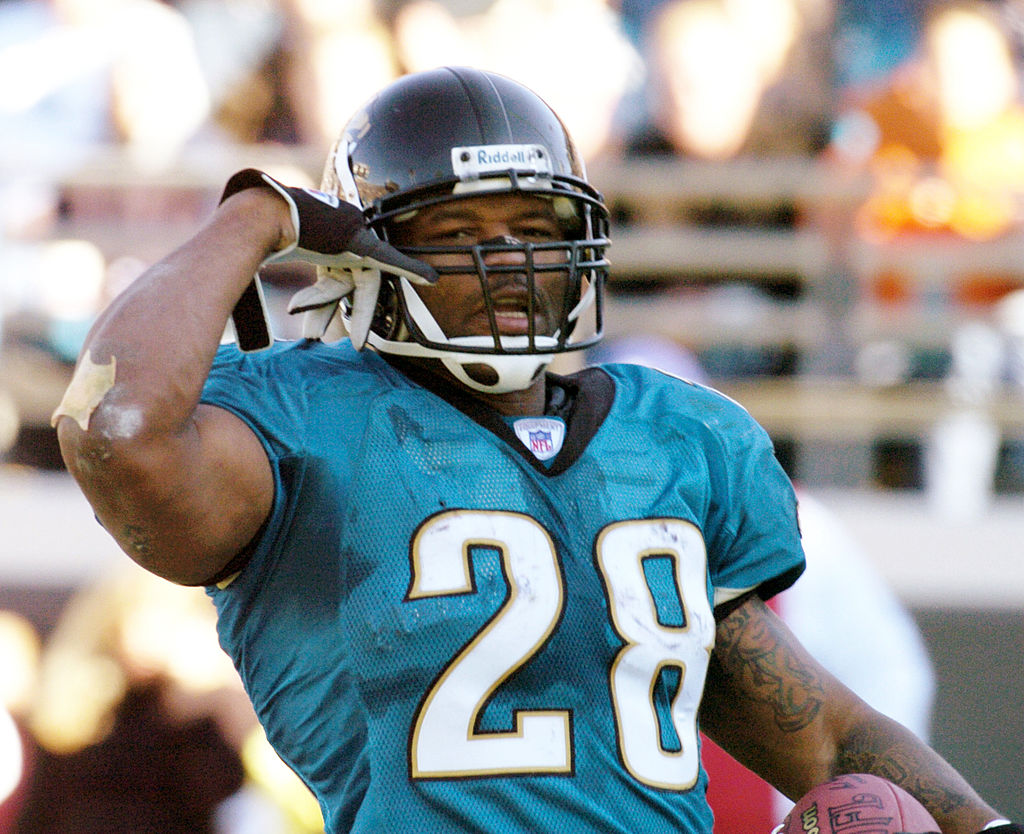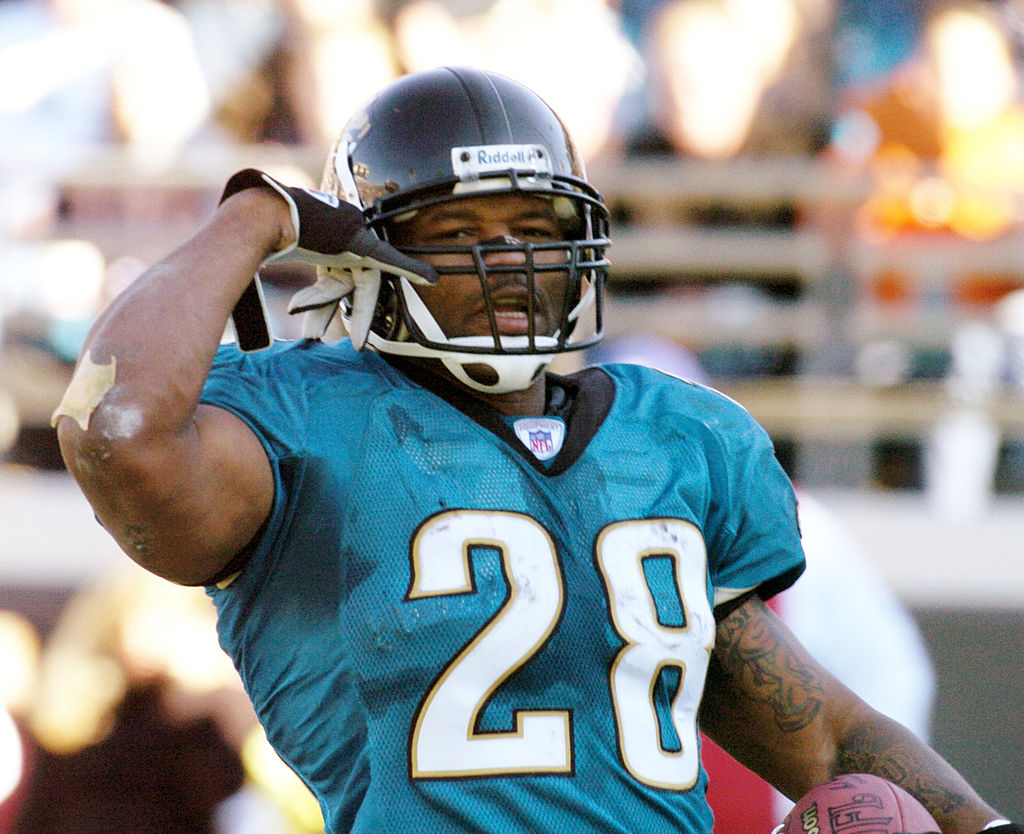 Taylor's anger is geared towards the Jaguars franchise, the local media, and fans. The Jags recently released a list of the top-25 non-active players and Taylor was not at the top of the list. In a now-deleted tweet, Taylor said: 

"I'm not sure who voted but they missed…What were you guys doing for the 11 YEARS I carried the team. One day someone (other than me) will recognize how valuable I as. I did something only 21 players in [the]  history of the game done at my position."

Taylor and 20 other running backs are the only ones to surpass 11,000 yards rushing in a career. We know Taylor was frustrated after making this tweet because he deleted it and then set his Twitter profile to private, but he has every right to be upset.

Fred Taylor's career
When healthy, Taylor was one of the NFL's most consistent running backs. He was drafted with the No. 9 in the 1998 NFL Draft and immediately made an impact with the team. 

As a rookie, Taylor rushed for 1,233 yards and 14 touchdowns, averaging over 4.6 yards per carry. He had six more seasons with 1,000-plus rushing yards, and he averaged over 75 rushing yards per game for his career.
He was also a threat receiving the ball, with more than 2,300 receiving yards to his name. 

Taylor finished his career with just one Pro-Bowl nomination, even though he rushed for 11,695 yards and scored 66 touchdowns during his 13-year career.

Tony Boselli's career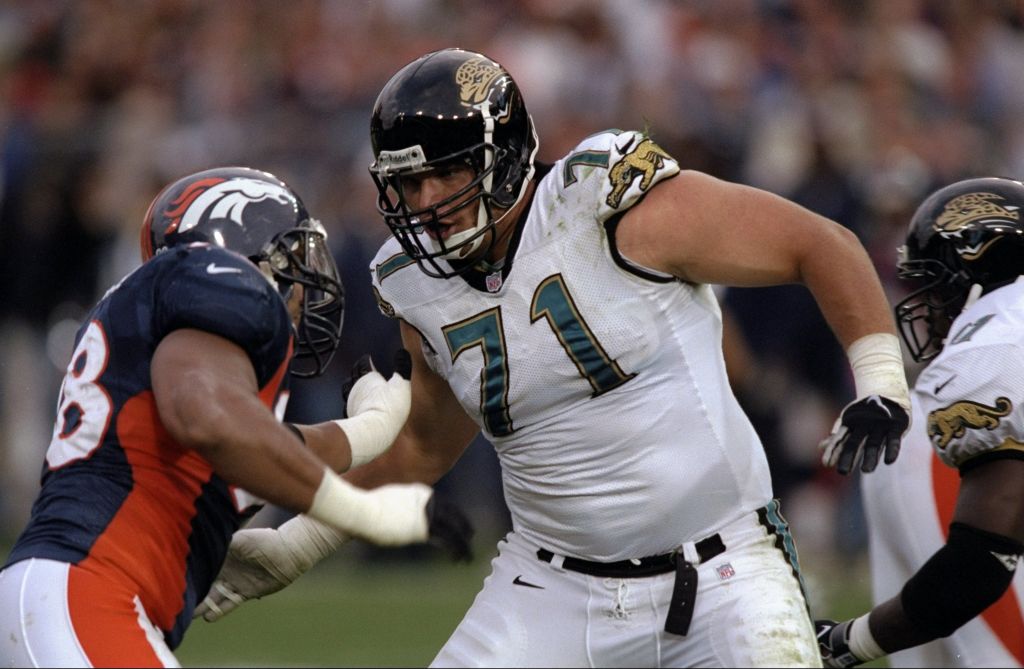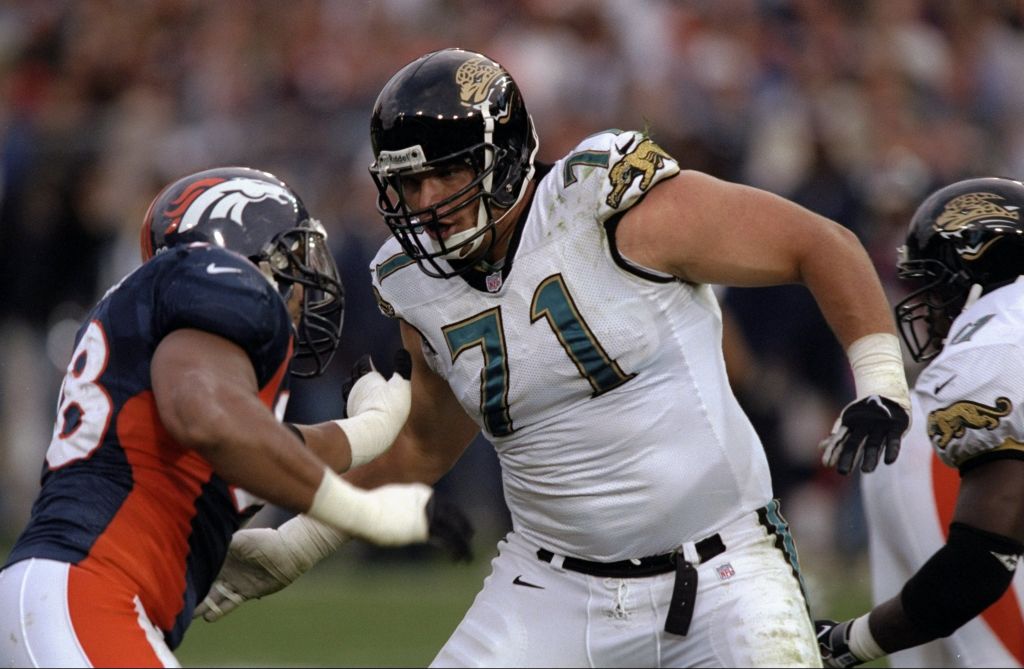 The 1995 NFL draft marked a first for the Jacksonville Jaguars. Tony Boselli was the team's inaugural draft pick, going No. 2 overall after a stellar career at USC. Boselli was viewed as a can't miss prospect at the tackle position, and he quickly made a name for himself with the team. He started 12 games as a rookie and made the Pro-Bowl in his second season. 

That started a run of five consecutive appearances in the Pro-Bowl. Boselli was also one of the most durable offensive linemen in the game, missing just eight games in his first six seasons in the league. 
Boselli made three All-Pro teams before retiring after the 2001 season in which he appeared in just three games.
Who was the better Jaguars' player?
Looking at the tale of the tape, there is a clear argument for Boselli, who allowed just 15.5 sacks during his seven seasons with the team. However, you can't deny how good Taylor was, even in a crowded AFC running back group that included Ricky Williams and Eddie George taking potential Pro-Bowl nominations. 

We think Taylor was the better Jaguars' player, and strongly disagree with the Jaguars top-25 list that has him ranked as the team's second-best player. Boselli is also one of the greatest, but he played at a higher level for a longer period of time with the Jaguars.

Which current Jaguars could make the list?
We couldn't help but speculate which current Jags have the chance to make this list the next time it rolls around. Our vote? Dynamic cornerback Jalen Ramsey, who will look to lead a talented defense back to the top of the AFC playoff chase.