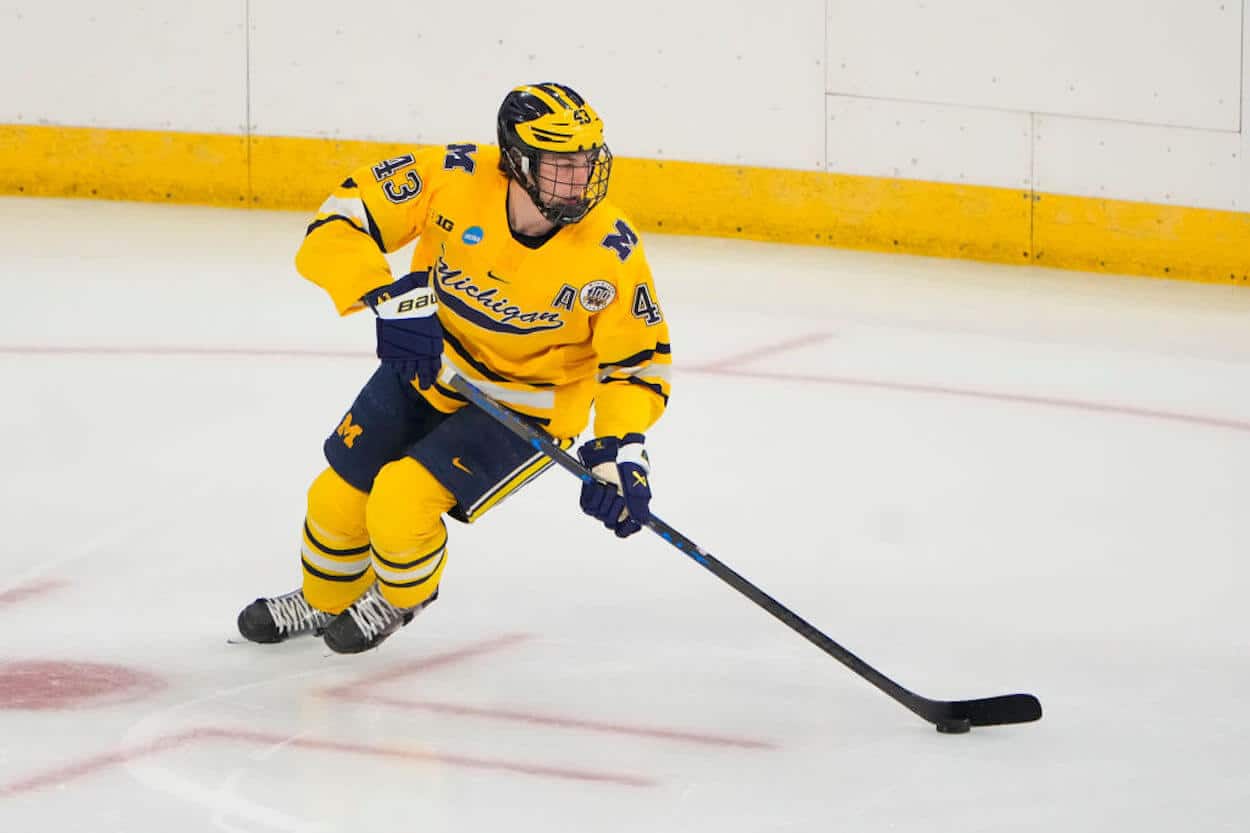 Is Luke Hughes Related to Jack Hughes?
Hockey fans know just how good Jack Hughes is, but now he'll have some company on the New Jersey Devils roster. Enter Luke Hughes.
In the world of hockey, there have been some iconic families of NHL players over the years. The Hulls, the Richards, and the Howes are legendary. In more modern terms, the Sedins and the Staals have more than held their own.
The Hughes aren't quite at the top of the mountain yet, but they're in good shape. Jack, the first overall pick of the 2019 draft, has grown into a star with the New Jersey Devils. On the opposite coast, Quinn, Jack's older brother, has been shining brightly during a tough time for the Vancouver Canucks.
There is, however, a third brother who's yet to be accounted for: Luke.
Luke Hughes is Jack Hughes' younger brother, and they're both in the New Jersey Devils organization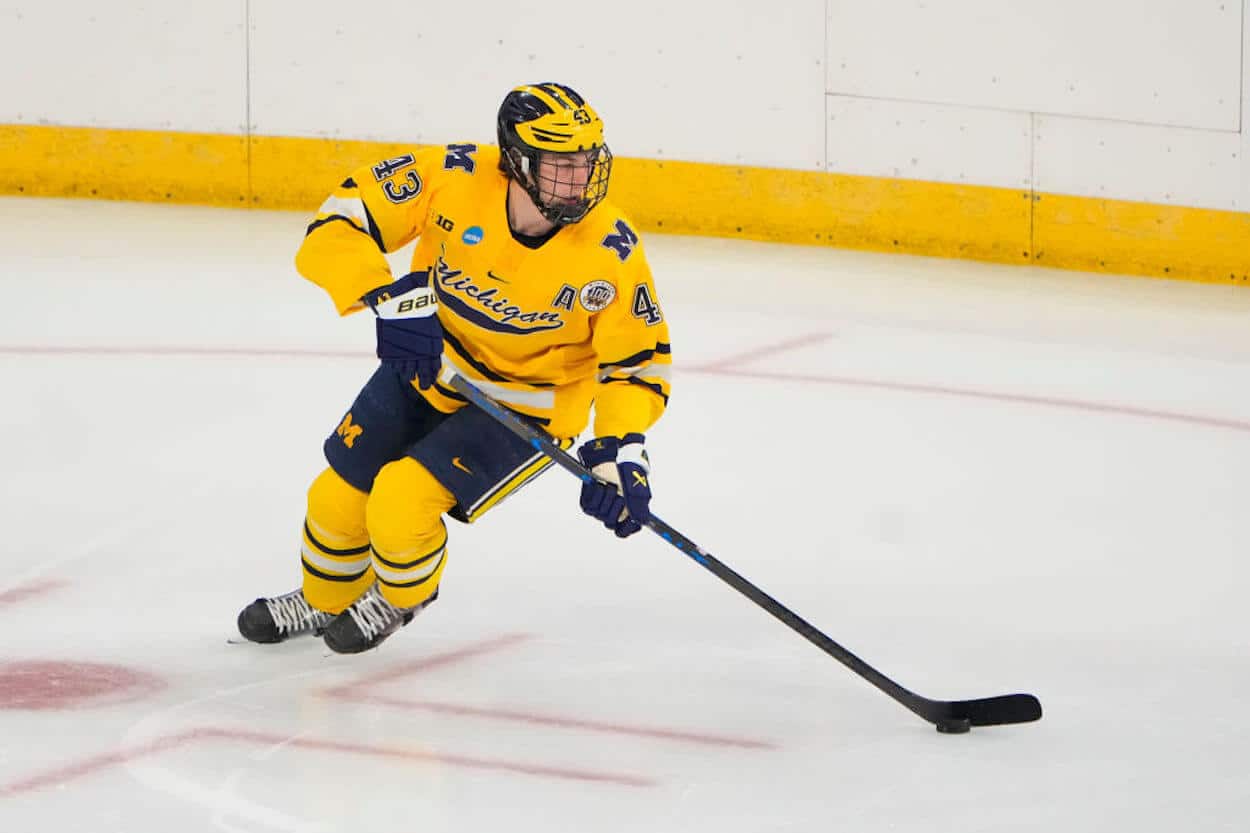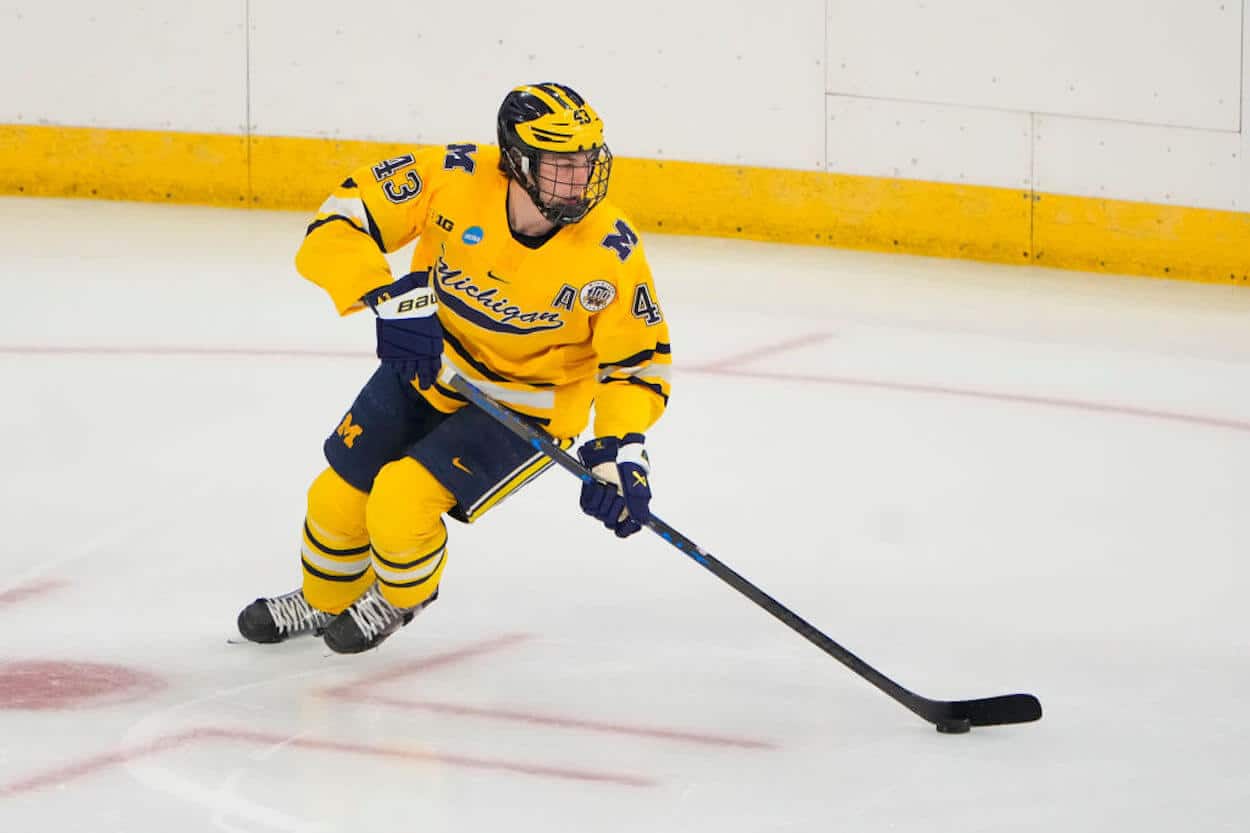 Hockey, for better or worse, has plenty of quirks. One of those relates to the league's relation with Major Junior or NCAA hockey. Without getting into the nuts and bolts, drafted players can remain with their lower-tier club after being drafted and are able to be called up to the big club when the time arrives.
That's the situation Luke Hughes now finds himself in.
The defenseman, who's the younger brother of Quinn and Jack, was selected by the Devils as the fourth overall pick of the 2021 draft. He remained at the University of Michigan, however, and continued developing with the Wolverines. With the 2022-23 NCAA campaign done, though, it's time for a step up to the next level.
After Michigan was eliminated from the Frozen Four, news broke on Friday, April 7, that Hughes was being called up to join the Devils.
While it was unsure if he'd take the ice — playing in an NHL game would not only be a big step, but it would require Hughes to officially sign an entry-level contract and, in turn, cut off his NCAA eligibility — the Devils didn't waste any time taking care of business. On Saturday, April 8, they came to terms with their young defenseman.
And while it's not clear how the Devils will handle things — they'll probably let the teenager get a taste of the action and keep him around for the postseason while preserving the first year of his ELC — one thing is certain. He's now officially teammates with his brother; the pair didn't waste any time taking the ice together.
In sports, nothing is ever a sure thing. Luke Hughes could suffer an injury, be traded or go down any variety of career paths. It's possible that he'll never share a locker room with his brother, Jack, ever again. Right now, though, the two Hughes boys are reunited.