Isiah Thomas Explains Why no Detroit Pistons Players Assisted Bill Laimbeer After Robert Parish Decked Him
The Boston Celtics needed a Larry Bird miracle and some added physicality to sneak past the Detroit Pistons in the 1987 Eastern Conference Finals. It was Bird's iconic steal in Game 5 that helped lift the Celtics to an improbable victory that eventually helped propel Boston to its fourth straight NBA Finals appearance.
The Celtics also took a page out of Detroit's playbook in the series. They resorted to a cheap, physical style of play, one that saw Celtics center Robert Parish pummel Pistons center Bill Laimbeer without immediate repercussion. Former Celtics star Cedric Maxwell once pointed out that Laimbeer was so hated that even his teammates didn't come to his aid when Parish sent him to the floor. Isiah Thomas, a former teammate of Laimbeer, recently explained to Maxwell why that was the case.
Isiah Thomas and the Detroit Pistons let one get away in the 1987 conference finals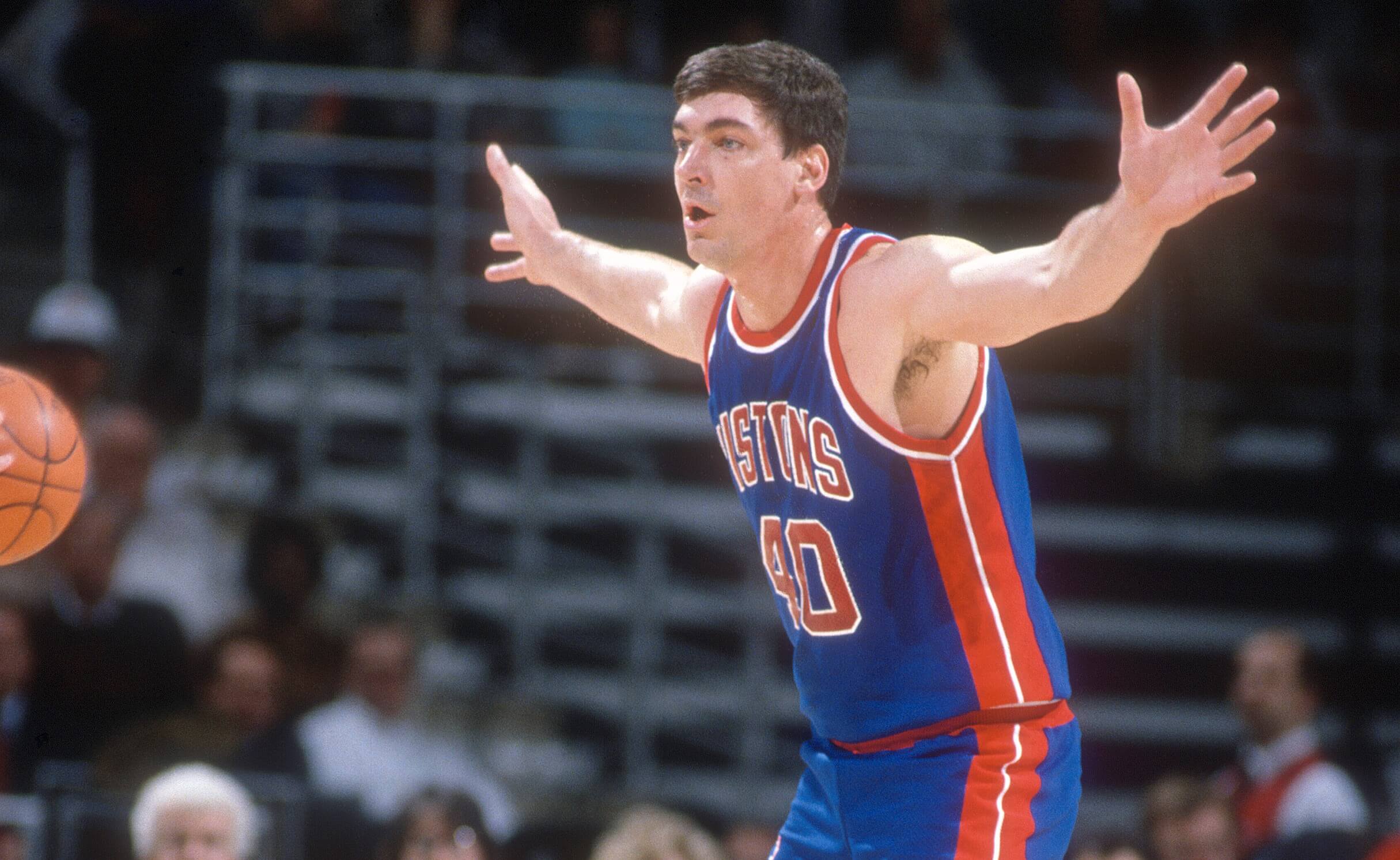 The Celtics and Pistons were heading in opposite directions in the late '80s. In 1987, Boston reached its last NBA Finals of the decade, while the Pistons were just getting started. It looked like the Pistons were finally going to take over the Eastern Conference reins in the '87 ECF.
In Game 5 in Boston and the series tied 2-2, the Pistons held a 107-106 lead and had possession of the ball with five seconds remaining. Thomas took the ball out of bounds and rushed a pass intended for Laimbeer. Bird stepped in front of the Pistons center, picked off the pass, and threw it to a cutting Dennis Johnson, who laid it in for the game-winning layup.
Earlier in that game, Parish gave Laimbeer a beatdown. Laimbeer, known for his dirty play, had taken down Bird in Game 3 with an unnecessary hard foul that resulted in Laimbeer's ejection. Bird, too, was ejected for retaliating by throwing the basketball at Laimbeer.
While Laimbeer was going up for a rebound in Game 5, Parish apparently had enough of Laimbeer's antics and took him down with a couple of swings. There was no foul (personal or technical) on Parish, although after a review, he was suspended for Game 6.
The Pistons took care of business at home in that sixth game, but the Celtics closed out the series with a Game 7 win at the Boston Garden.
Thomas explained why no teammates helped Laimbeer
Thomas was a recent guest on The Cedric Maxwell Podcast, and he and Max talked about that 1987 series. Maxwell was no longer a member of the Celtics then, as he was part of an offseason trade that brought Bill Walton to Boston for the 1985-86 season.
In 2021, Maxwell had Parish on his podcast and the two talked about Parish taking down Laimbeer. Maxwell pointed out that nobody came to Laimbeer's rescue as he was sprawled out on the floor.
"The thing that amazed me about that was, not only did you lose control when you punched him down to the ground, but more to me was none of his teammates came to his rescue," Maxwell said. "I didn't see nobody go at you."
"Yeah, I'm kinda looking over my shoulder so I don't get sucker punched," laughed Parish. "But like you said, no one helped him, so I don't know what kind of message they were trying to send to him. I guess they had enough of his antics. I don't know what that was all about."
Maxwell and Thomas talked about that same incident this week.
"I ain't friendly enough with him to call him Robert," Thomas told Maxwell. "Still call him Chief, and I remember him beating up Laimbeer under the basket."
"I asked him about that," Maxwell said. "I said, 'Chief, were you afraid that there would be some more Pistons coming at you?' He said, 'I was thinking about that, but nobody came, so they must didn't like him.'"
Thomas gave a quick explanation for the no-shows.
"No, it's not that we didn't like Laimbeer," Thomas said. "It's that we were afraid of Chief."