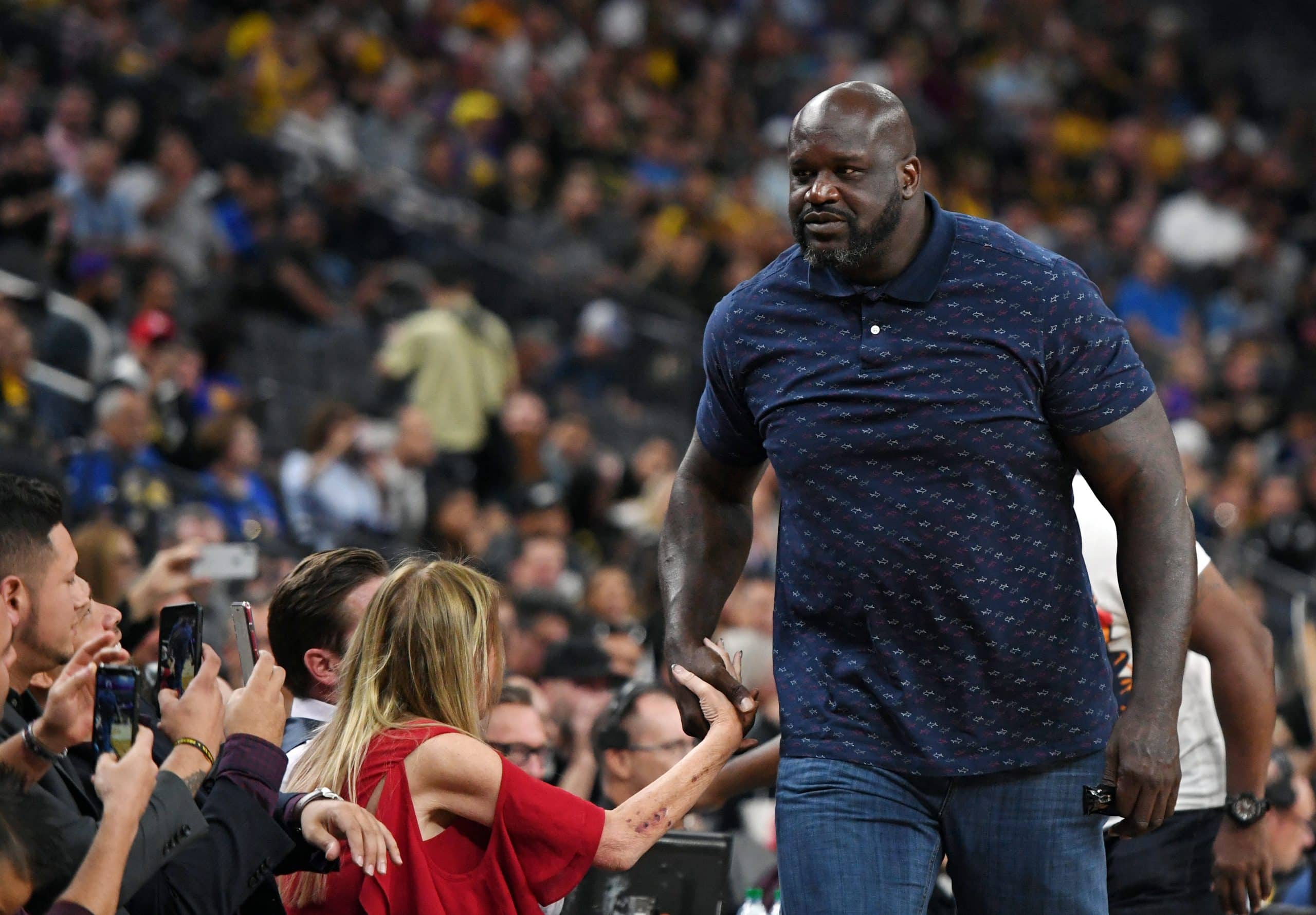 It Took Time, but Shaquille O'Neal Finally Found Out Where All His Trophies Went
Shaquille O'Neal finally understands why his trophies always disappeared.
When Shaquille O'Neal was 13 years old, he stood 6-foot-6. The Hall of Fame center learned to play basketball at the local Boys Club (now known as Boys & Girls Clubs of America), a place that helped him stay off the streets. It was also a place that helped him develop a love for the game.
O'Neal reached 6-foot-10 as a high schooler at Cole High School in San Antonio, Texas. There, he helped the team to a state championship in his senior year, adding to his already large trophy collection. O'Neal then realized his trophies went missing, and it took his a while to figure out what happened to them.
Shaquille O'Neal dominated at every level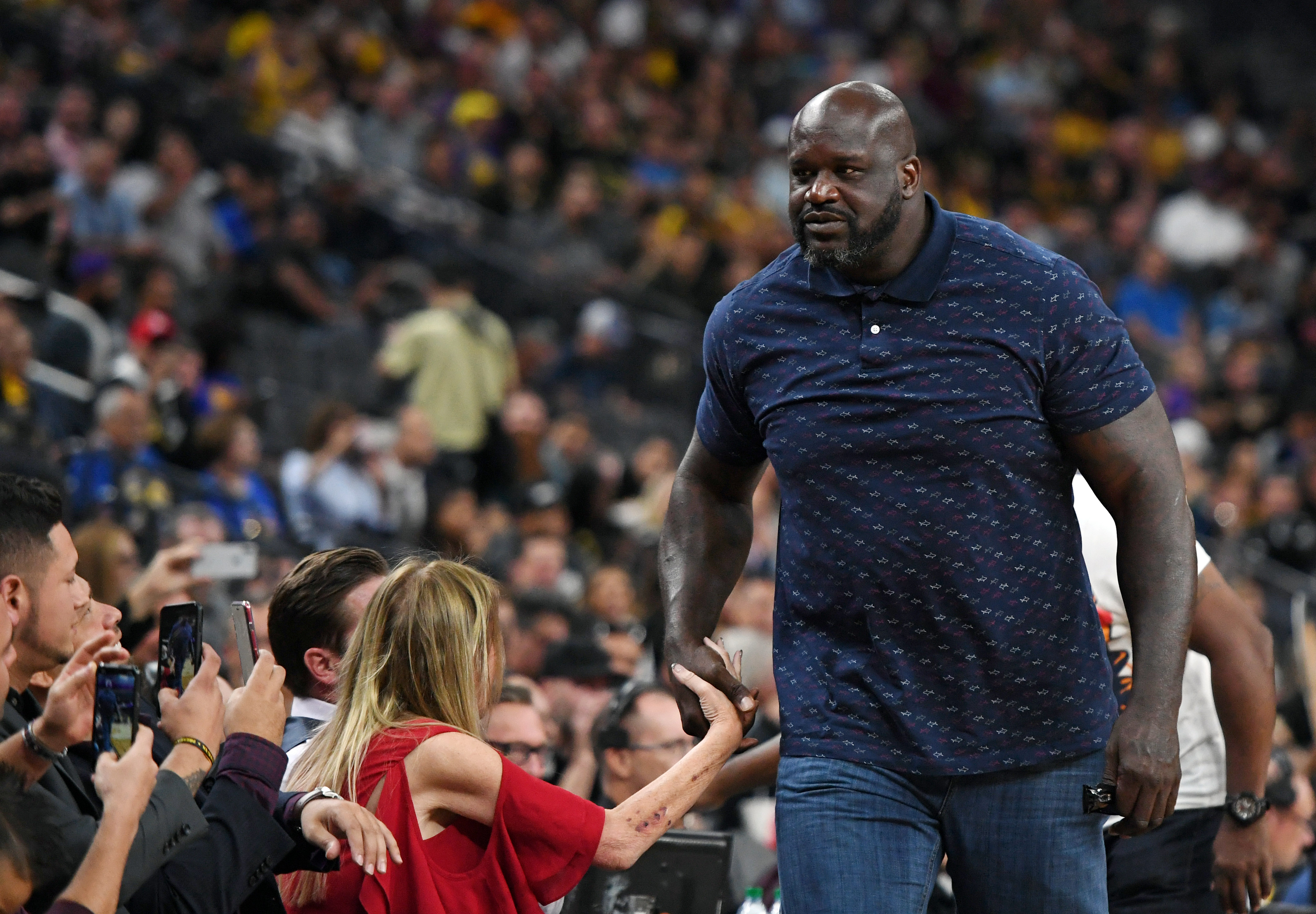 Not only was Shaq a big body, but he was also skilled on the basketball court. During a two-year span in high school, O'Neal guided his team to a 68-1 record. His 791 rebounds in his senior year remain a state record.
O'Neal spent three seasons at LSU, where he was a two-time All-American and two-time SEC Player of the Year. He put up 13.9 points and 12.0 rebounds per game as a freshman, but really came into his own as a sophomore. In his second year, he averaged 27.6 points and 14.7 rebounds. He nearly repeated those numbers as a junior with 24.1 points and 14.0 rebounds. He left LSU to join the NBA after his junior season.
The Orlando Magic made Shaq the top pick in the 1992 NBA Draft. He made an immediate impact by averaging 23.4 points and 13.9 rebounds, good enough for Rookie of the Year honors. He won the first of his two scoring titles in the third year of his NBA career.
O'Neal became a 15-time NBA All-Star and a four-time champion. He's one of the greatest centers of all time. He's a member of the NBA's 75th Anniversary Team and was inducted into the Naismith Memorial Basketball Hall of Fame in 2016.
Shaquille O'Neal finally realized where all his trophies went
With success, comes the hardware. O'Neal had more than his share of trophies and awards but never kept track of them. In fact, there was a point when he couldn't find them. He later realized his stepfather (whom he called his father), Phillip Harrison took them. He did it to teach Shaq a lesson.
"My father was a military drill sergeant," he said during a recent episode on The Pivot Podcast. "You couldn't say hi or hey, you'd have to address him as 'sir.' He said if you listen to me, I'll make you one of the best big men ever. That's how I started playing basketball.
"It was a lot of discipline and a lot of love. The best thing he ever taught me was to never be satisfied.
"I played football, played tight end. I used to bring my trophies home on Saturday. On Sunday, they'd be gone. I couldn't ask where they was at, so I'd go play basketball and get another trophy. Then, I'd go play baseball, and I'd do wrestling, then I'd do track.
"So finally, when I got older, I asked him, 'all those trophies I won for you when I was little, why'd you take them away?' He said, 'because I never wanted you to be satisfied.' That's why I have the drive that I have now. Whenever I get something right now, OK, cool, but I'm on to the next thing. That's because of that discipline and that love."
O'Neal said Harrison also struck fear into him
Shaq always looked up to Harrison, who died in 2013. Although he wasn't his biological father, Shaq knew Harrison always had the best of intentions.
Harrison was tough on Shaq, but it made him a better person. O'Neal said Harrison always made him think by striking some fear into him.
"He also used a lot of fear," O'Neal said on the podcast. "It doesn't matter how much money I was making or what I was doing. He would always say, 'hey, what are you gonna do if you blow your knee out? What are you gonna do if this don't work or what are you gonna do if they don't offer you another contract?'
"He always wanted me to have something to fall back on."
It all worked out for the best for O'Neal. After his playing days, he found new life as a successful basketball analyst, and he's still not satisfied.