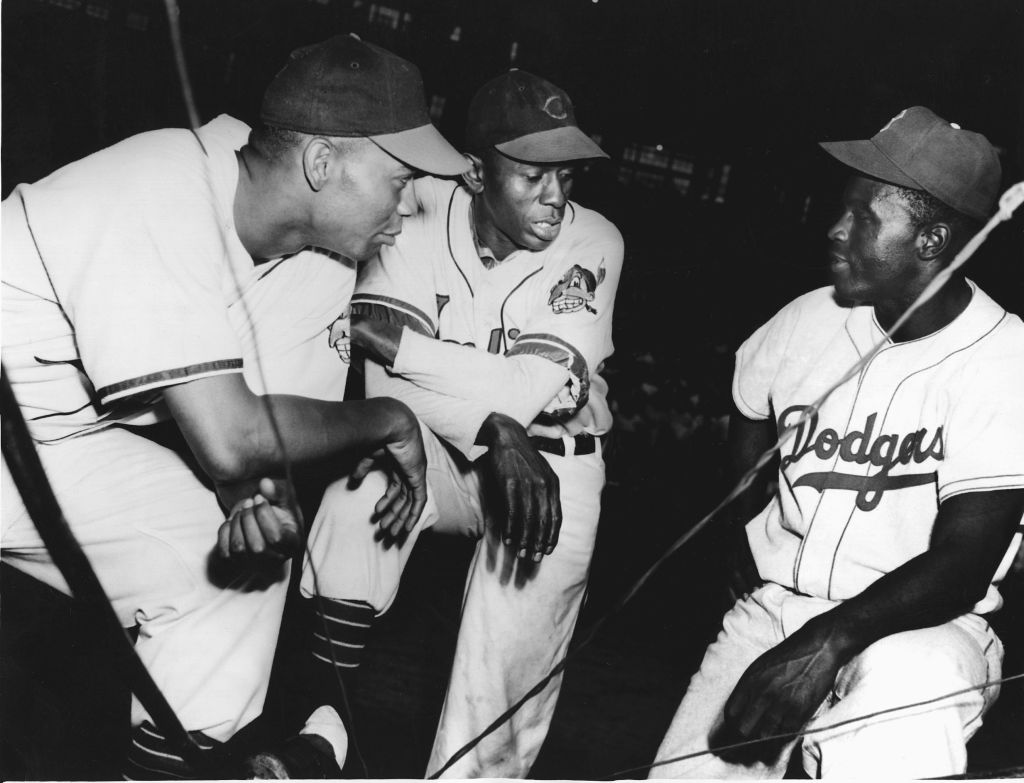 Jackie Robinson's MLB Debut Bothered the Negro Leagues' Best Players
Many black baseball players thought pitcher Satchel Paige would break baseball's color barrier. They weren't pleased it was Jackie Robinson.
Jackie Robinson's Brooklyn Dodgers debut on April 15, 1947, was one of the most important days in sports history. Robinson broke the color barrier and put black players on a path to Major League Baseball.
It wasn't just white players and fans who were upset by Robinson's feat, though. Other black players, many of whom had played in Negro leagues far longer than Robinson, were envious the Dodgers chose Jackie Robinson as their man.
Here's what other black players said about Jackie Robinson's MLB debut and what it meant for baseball.
Jackie Robinson wasn't a star in the Negro leagues
Although Jackie Robinson played baseball at UCLA, he was known more for his football and track career. Robinson hit only .097 in his lone season on the Bruins' baseball team, though he went 4-for-4 in his first game and twice stole home. After Robinson served in World War II, he spent part of the 1945 season with the Kansas City Monarchs.
Robinson reportedly hit .387 with five home runs and 13 stolen bases across 47 games for the Monarchs. Although those were fine numbers, they didn't make Robinson stand out any more than the likes of Larry Doby or Satchel Paige did.
Dodgers general manager Branch Rickey didn't care about the stats or Robinson's popularity, though. Rickey signed Robinson because of his skills and personality. Robinson signed with the Dodgers in the fall of 1945 and debuted with the team on April 15, 1947.
Several star black players were upset by Robinson's contract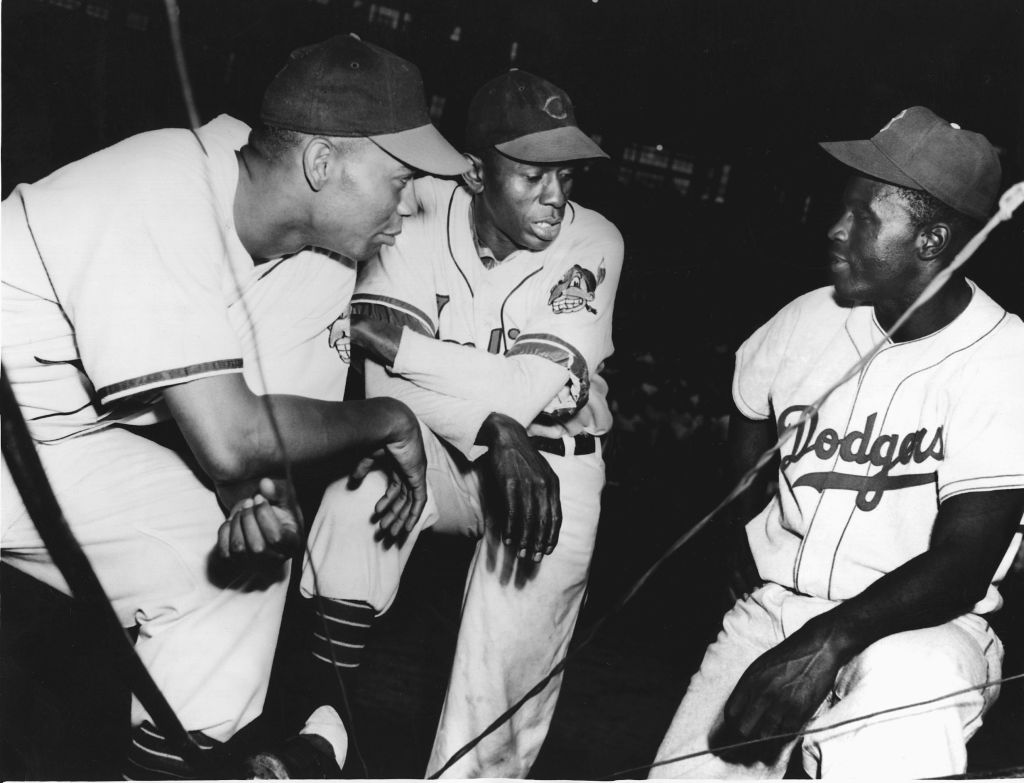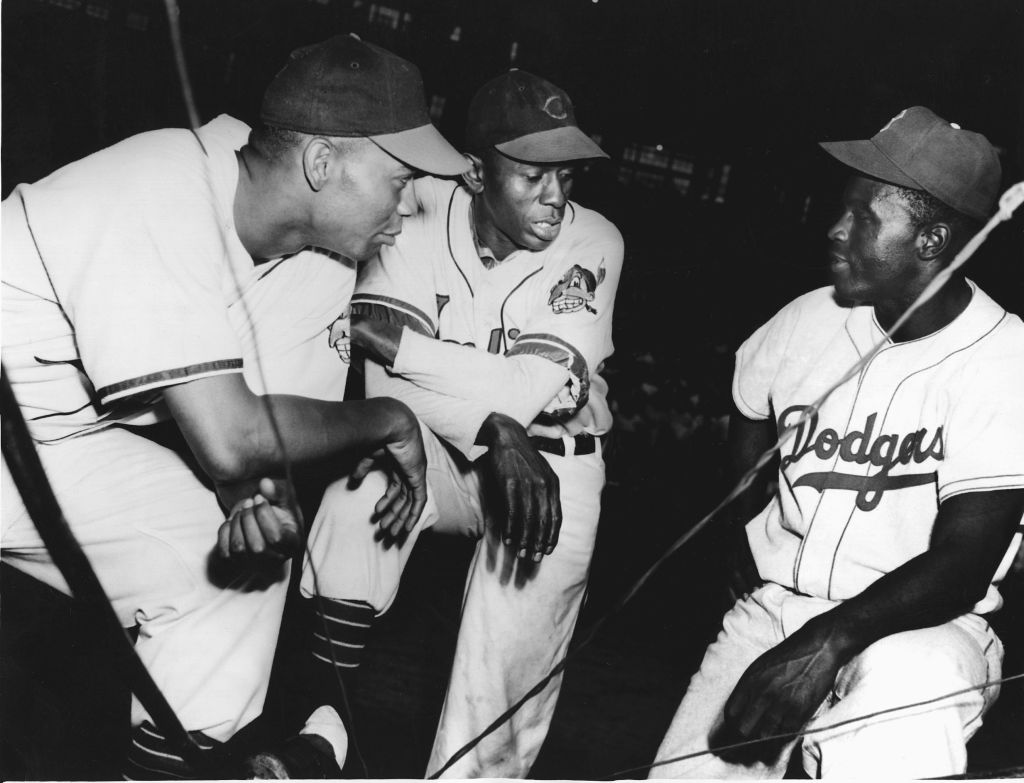 The consensus around the Negro Leagues was that if Major League Baseball ever integrated, it would likely be legendary pitcher Satchel Paige or catcher Josh Gibson who earned that first contract. Paige's shined across various teams with no-hitters, excellent control, and antics that brought many to the ballpark.
Players and fans alleged Josh Gibson hit between 800 and 1,000 home runs. Researchers found that Gibson hit 224 home runs in 2,375 at-bats against elite black teams.
Gibson, unfortunately, died of a stroke at 35 in January 1947, less than three months before Jackie Robinson made his Major League debut.
Future Cleveland Indians outfielder Larry Doby admitted many black players were frustrated it was Robinson, and not Josh Gibson, who earned the opportunity to integrate baseball. Robinson signed his first contract with the Dodgers in November 1945, a little over a year before Gibson passed away.
"One of the things that was disappointing and disheartening to a lot of the black players at the time was that Jack was not the best player. The best was Josh Gibson. I think that's one of the reasons why Josh died so early—he was heartbroken."
Jackie Robinson's success paved the way for those Negro Leagues stars
Jackie Robinson had an immediate impact on baseball's short and long-term future. By August 1, 1947, three Major League teams had already integrated. Larry Doby debuted with the Cleveland Indians on July 5. Third baseman Hank Thompson appeared in a game for the St. Louis Browns (now the Baltimore Orioles) on July 17, two days before outfielder Willard Brown joined him on the Browns' roster.
The Dodgers added pitcher Dan Bankhead to join Jackie Robinson in Brooklyn on August 26. Future Hall of Fame catcher Roy Campanella debuted with the Dodgers on April 20, 1948.
Satchel Paige finally pitched in his first MLB game for the Indians on July 9, 1948. San Francisco Giants outfielder Monte Irvin made his MLB debut on July 8, 1949.
Six of Major League Baseball's 16 teams integrated by the end of the 1951 season. Three of those teams — the Dodgers, Cleveland Indians, and New York Giants — made it to the World Series within a year of integrating. Larry Doby hit .301 for the World Series-winning Indians in 1948.
Monte Irvin and another outfielder, Willie Mays, helped the Giants defeat Doby's Indians in 1954. Jackie Robinson won his first and only World Series in 1955.