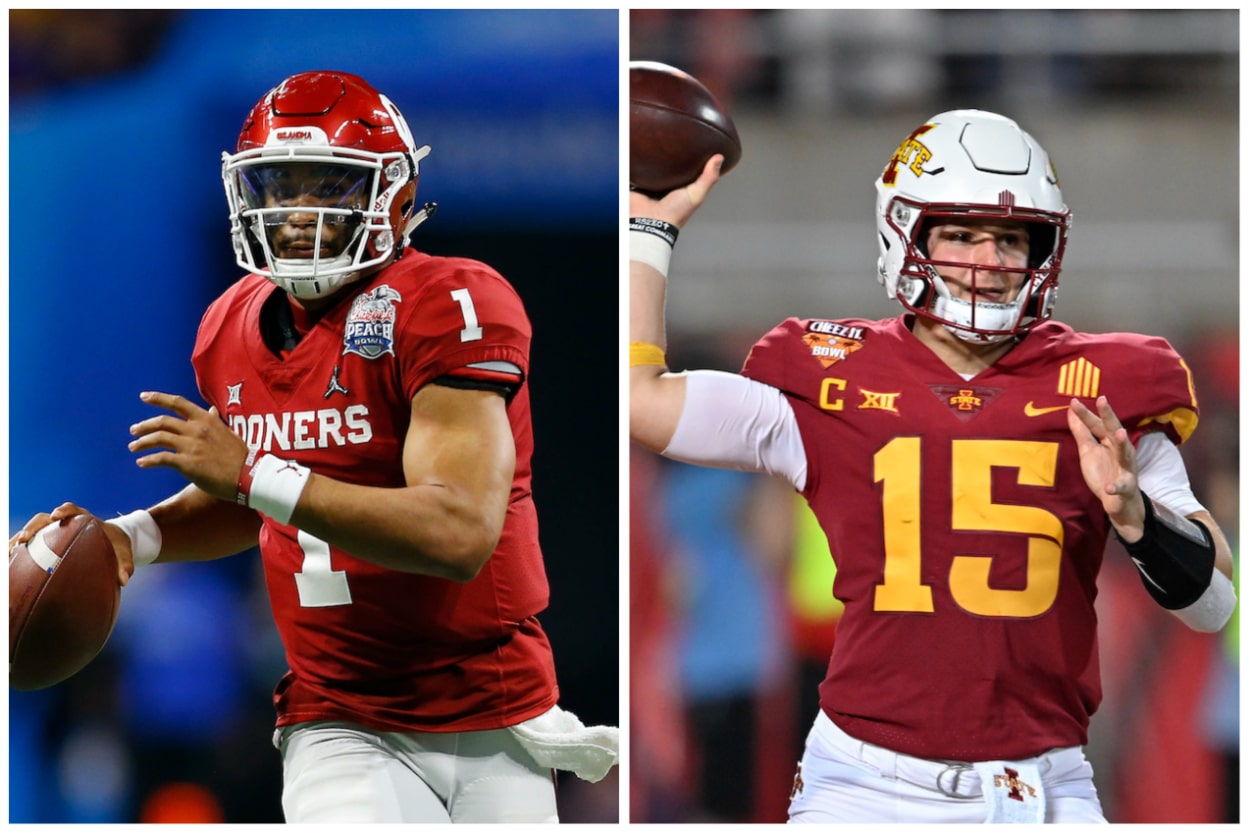 Jalen Hurts vs. Brock Purdy: The NFC Championship Game Won't Be the First Time These 2 QBs Face Off
Jalen Hurts and Brock Purdy played an entertaining shootout in college.
Just as we all expected heading into the 2022-23 season, it'll be Jalen Hurts versus Brock Purdy in the NFC Championship. The Philadelphia Eagles and San Francisco 49ers have been the two best teams in the NFC all year and absolutely deserve to be here, but no one could've predicted two quarterbacks under the age of 25 making it to the conference title game.
Although Hurts is only in his third year as a pro and Purdy is in his first, these QBs have actually faced off once before. In their college days, Hurts and Purdy went toe-to-toe in a Big 12 game between Oklahoma and Iowa State, but the 2023 NFC Championship Game will be nothing like their previous matchup.
Jalen Hurts and Brock Purdy faced off in college in an instant classic
Not many casual football fans knew who Brock Purdy was before this year, but the 2022 seventh-round pick is the best quarterback to ever play at Iowa State. Purdy holds the school record for passing yards (12,170), touchdown passes (81), and completion percentage (67.7%), among others.
On Nov. 9, 2019, Purdy's Cyclones traveled to Norman, Okla. to face off against Jalen Hurts and the No. 9-ranked Oklahoma Sooners. What ensued on the field became an instant classic.
Oklahoma jumped out to an early lead when Hurts hit CeeDee Lamb for a 48-yard touchdown, then the QB ran one in from eight yards out to push the lead to 14-0. Purdy responded with a 40-yard touchdown pass to Tarique Milton a few minutes later, but Hurts threw two more touchdown passes in the second quarter to go up 28-7.
Entering the fourth quarter, Iowa State trailed 42-21 and looked to be on its way to a blowout loss. But Purdy never gave up hope. The sophomore threw three touchdown passes in the fourth quarter to get within one point of the lead. Instead of kicking the extra point to tie the game, though, the Cyclones decided to go for two with 13 seconds left to win the game. Purdy didn't question the call, but he was unable to convert and Iowa State went on to lose, 42-41.
Hurts finished the game with 273 passing yards, three passing touchdowns, one interception, 68 rushing yards, and two rushing touchdowns. Purdy threw for 282 yards and five passing touchdowns, plus he added 55 yards and a touchdown with his legs.
The 2023 NFC Championship should be just as entertaining as the first matchup between these two QBs, just in a different way.
The NFC Championship Game won't be a replica of Jalen Hurts-Brock Purdy part 1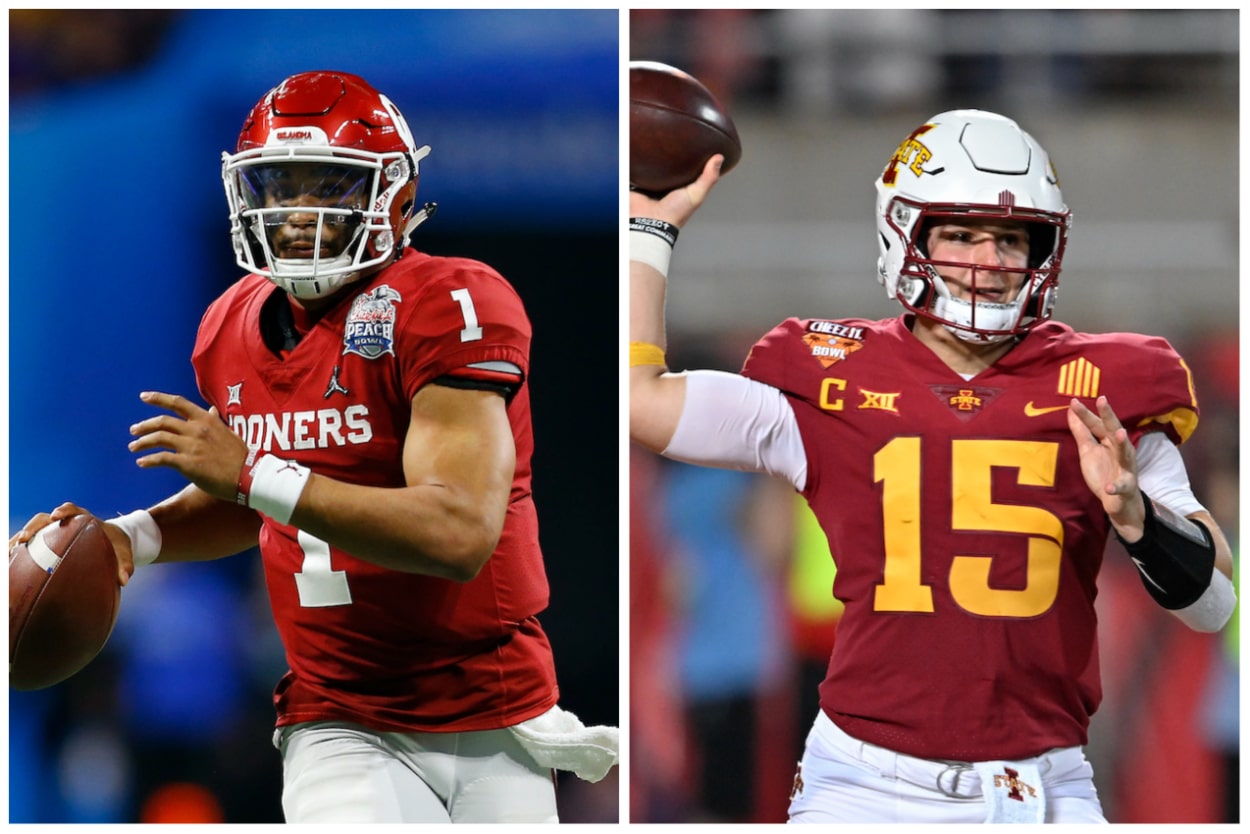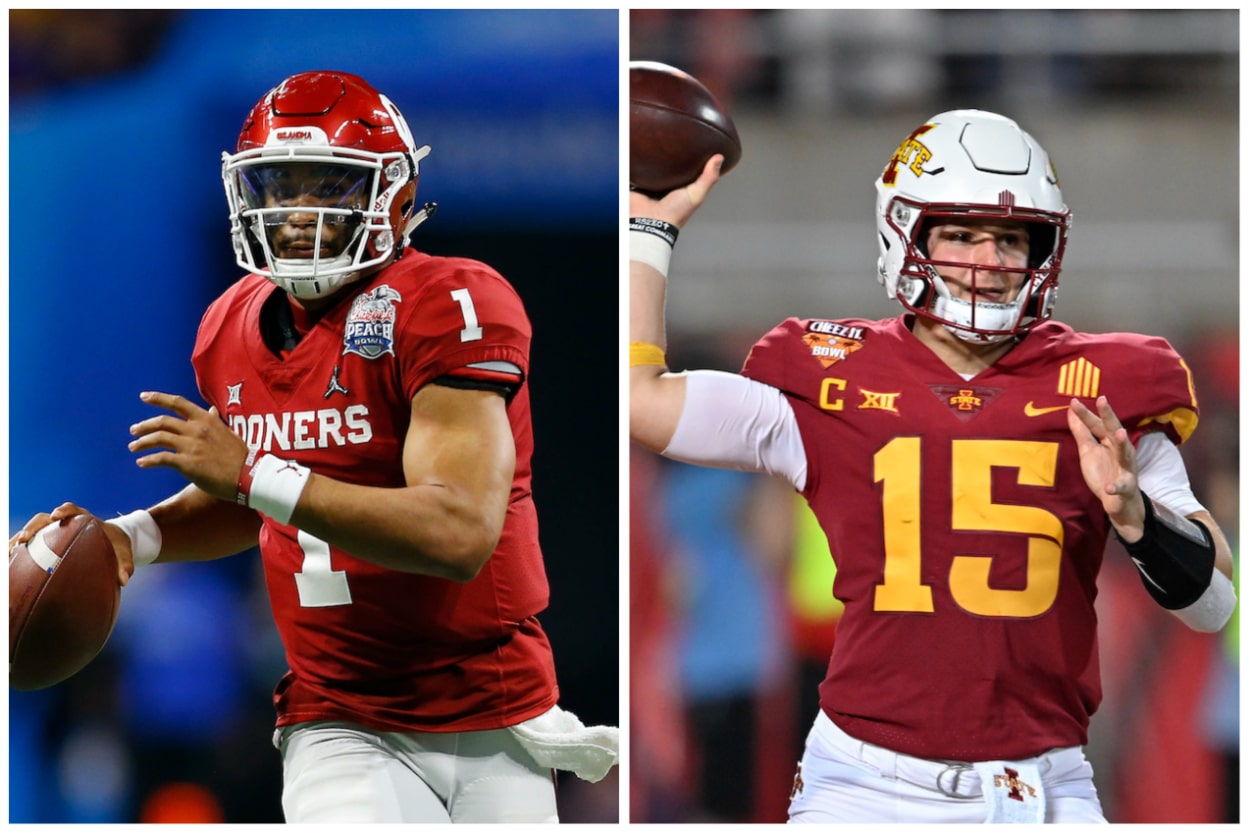 The first matchup between Hurts and Purdy was a back-and-forth shootout with long touchdowns and 73 total points. If you're expecting a repeat of that game on Sunday, you're likely going to be disappointed.
The total in the 2023 NFC Championship Game is set at 45.5, so it's possible this game doesn't reach half the combined points we saw in the first meeting. San Francisco was the best scoring defense in the NFL in the regular season (16.3 points allowed per game), and Philadelphia ranked tied for seventh (20.2).
This is going to be a physical, low-scoring game between two uber-talented defenses, and the quarterback who makes the fewest mistakes is likely going to the Super Bowl.