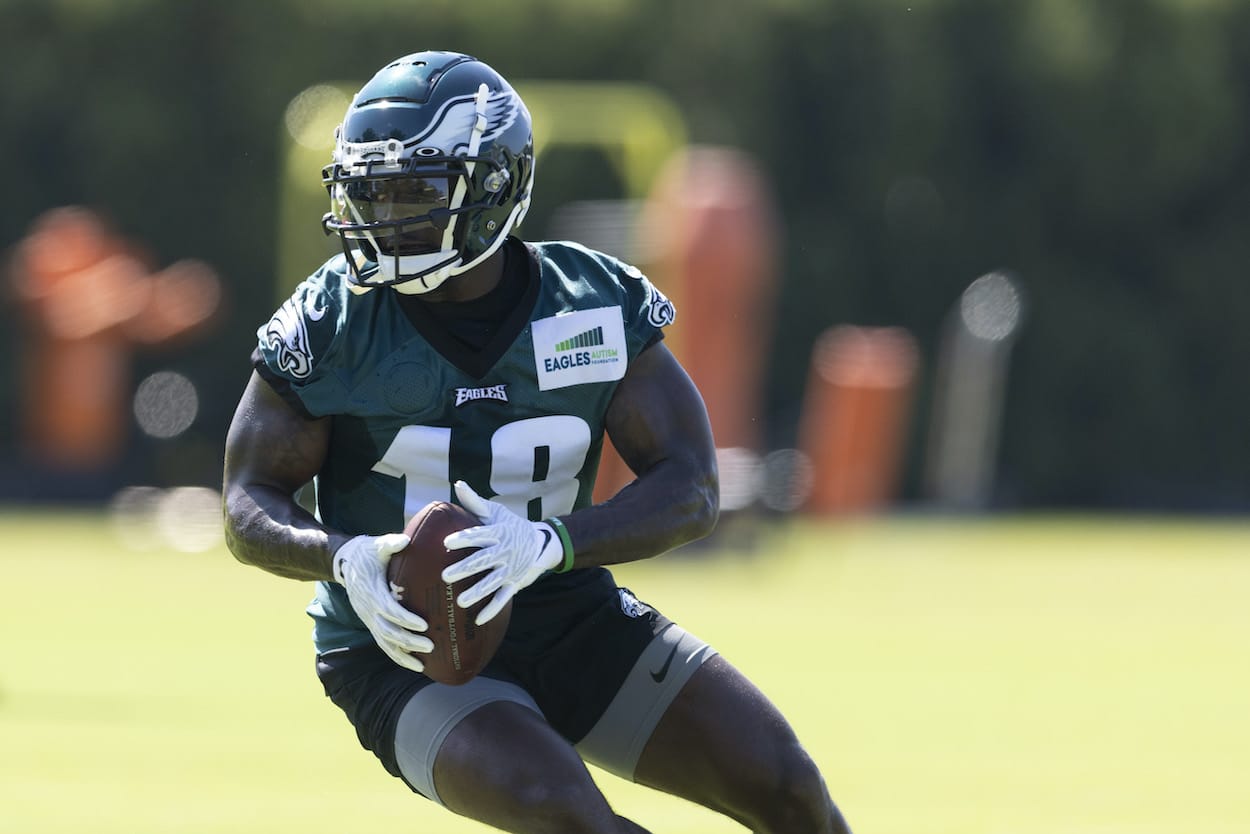 Jalen Reagor Admirably Refuses to Run From the Philadelphia Eagles Fans Chasing Him Out of Town
Jalen Reagor knows he's fighting for a roster spot, and he's enjoying the challenge.
You couldn't have scripted a worse start to Jalen Reagor's NFL career if you tried.
Not only has he completely failed to live up to the hype of a first-round draft pick, but Justin Jefferson, the player famously selected one pick after Reager in 2020, has already become almost unanimously a top-five wide receiver in the NFL.
Many Philadelphia Eagles fans despise Reagor more than they should because of what they could've had in Jefferson. And if that wasn't brutal enough, the former TCU standout also lost his grandmother and best friend in the span of five months earlier this year.
Now fighting for a roster spot in Year 3, it'd be easy for Reagor to give up on Philly and attempt to hit the reset button somewhere else. But that's not what he wants. Instead, the 23-year-old is enjoying the challenge of fighting for his job, and he even said he wants to spend the rest of his NFL career as an Eagle.
Jalen Reagor embracing the challenge of fighting for his job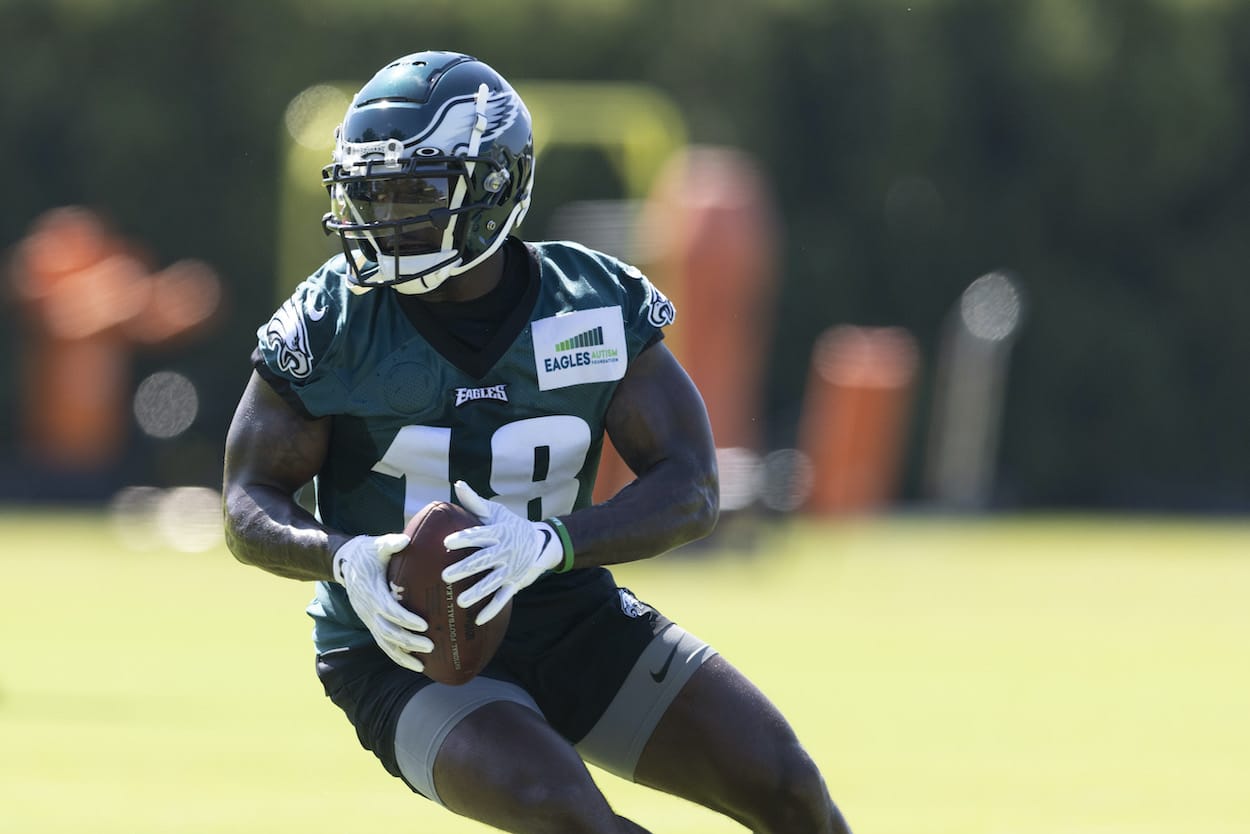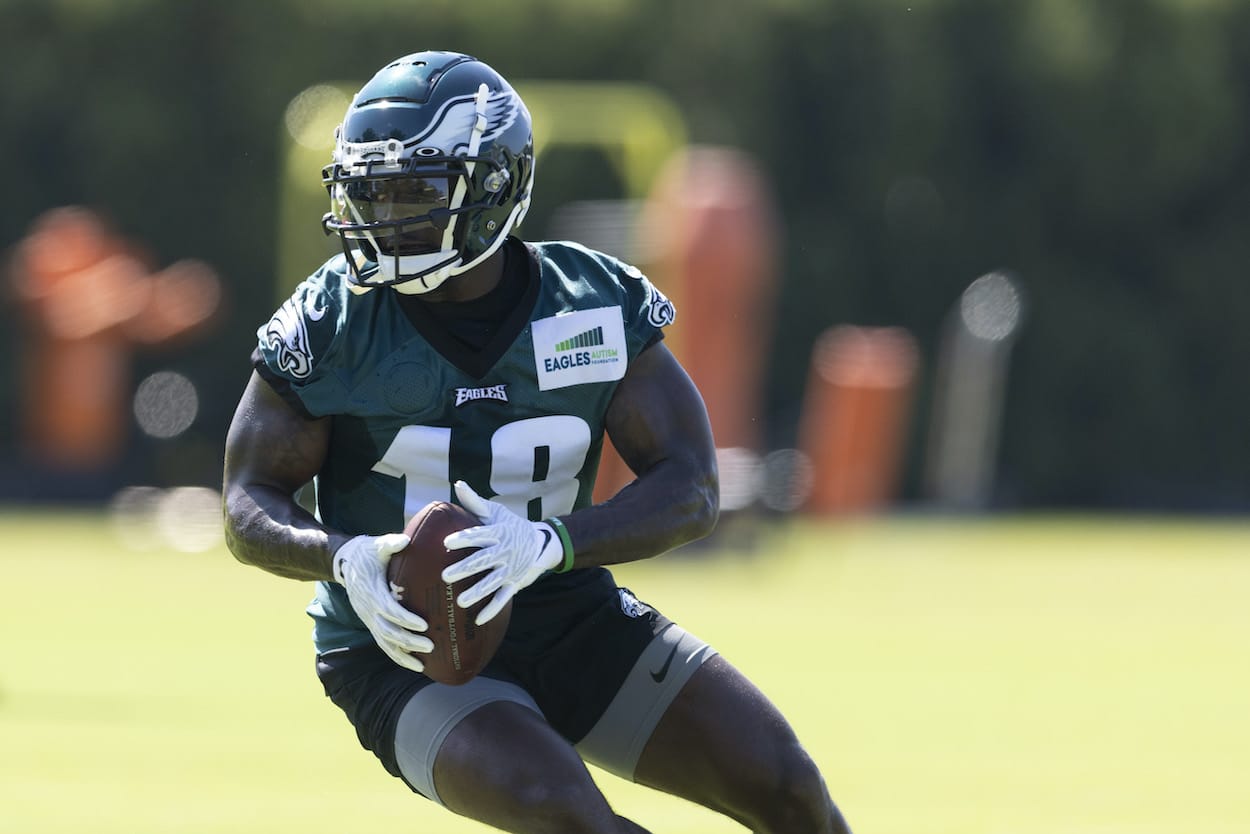 Reagor is considered to be on the bubble in the race to win one of Philadelphia's 53 roster spots by the end of camp. After recording just 299 receiving yards and two touchdowns in 17 games last season, the young WR didn't do much to prove he was worth his first-round price two years ago.
Philly fans also turned on Reagor in November when he dropped two touchdown passes late in the fourth quarter of a 13-7 loss against the New York Giants. Most of the fans in the 2-1-5 would be thrilled if he wasn't on the roster this season.
That's a realistic possibility with A.J. Brown, DeVonta Smith, Quez Watkins, and Zach Pascal all above him on the depth chart. But instead of running from adversity, Reagor has decided to embrace it.
"Me personally, I love a good challenge," Reagor told reporters Wednesday from training camp, per NBC Sports Philadelphia. "It's a humbling experience because you go from being a first-rounder to you're battling. I like challenges, though."
Fighting for a roster spot isn't the only challenge Reagor has had to deal with this year.
In January, he lost his grandmother, who played a big role in raising him when he was a child. A few months later, his college teammate and best friend, Jeff Gladney, was killed in a car accident.
Reagor said he leaned on his friends and family, especially his father, to get through those dark times. Now, he feels as if he's in the best place both mentally and physically of his young career.
"Probably the best shape I've been in since I left school," he said. "I feel good. … Just putting my head down and going to work, not really worrying about anything else, just focusing on myself.
"Last year, I was dealing with a lot, and I wasn't really focused on my training. But this year even dealing with a lot, it just motivated me more."
Reagor refuses to run from the Eagles fans chasing him out of town
The first two seasons of Reagor's career couldn't have been good for his mental health. He didn't live up to the lofty expectations, the entire fan base turned on him, and he's constantly compared to one of the best WRs in the league in Jefferson.
That's a nearly impossible standard to live up to, and the constant hate he receives from Eagles fans isn't helping matters.
Moving away from Philadelphia and finally getting that pressure off his back would probably be the best way to resurrect his career, but Reagor surprisingly doesn't want to go anywhere.
"I want to be here for the rest of my career," he said. "But it's a business. It's a business of production. So I'm going to handle my end and I'm going to let them handle theirs."
Reagor still has time to win back the rabid Philly fan base considering he has two years left on his rookie contract, but he needs to make the 53-man roster first.
Like Sportscasting on Facebook. Follow us on Twitter @sportscasting19.