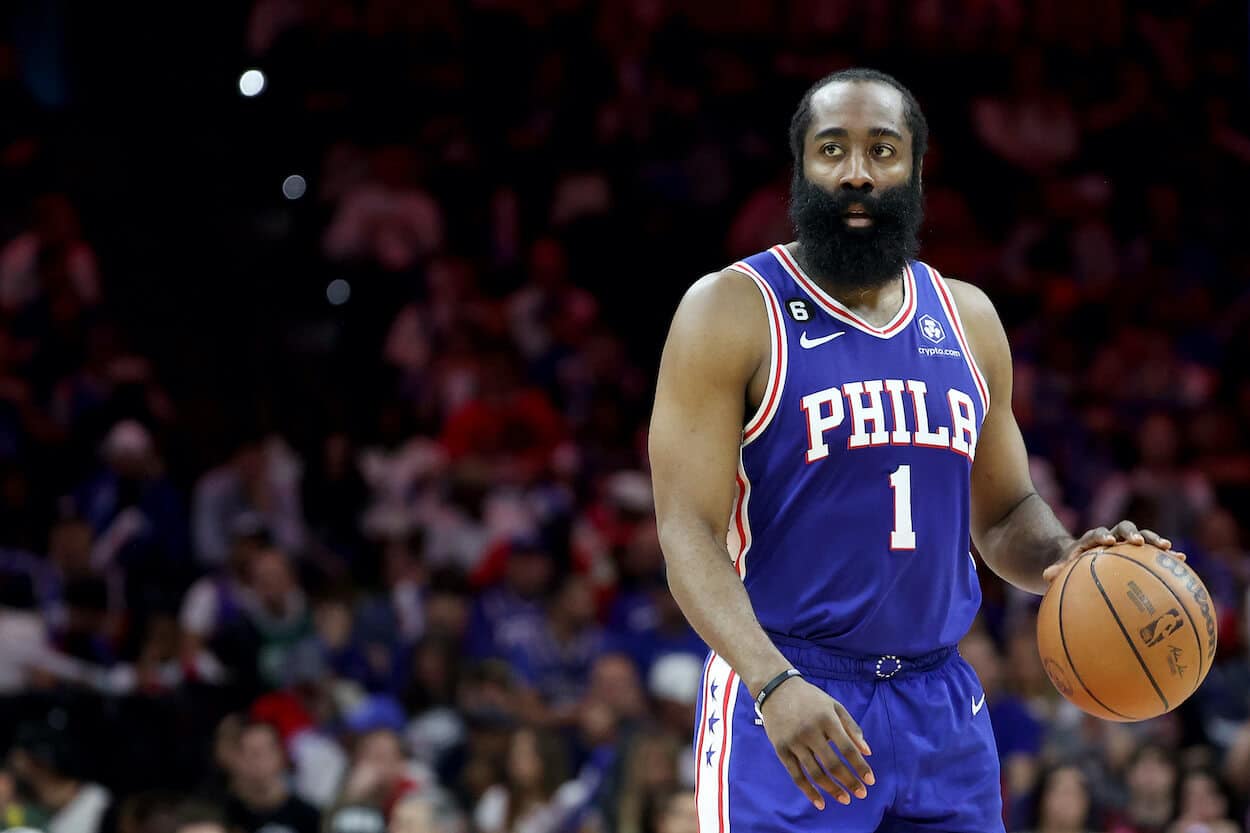 James Harden Contract: The Sixers Must Avoid Making a $210 Million Mistake
Signing James Harden to a max contract extension would be a colossal mistake by the Sixers.
James Harden took a sizeable pay cut last offseason to remain with the Philadelphia 76ers on a two-year deal, which was an admirable move for a veteran running out of time to cash in on NBA contracts. What wasn't admirable, though, was his putrid performance down the stretch of Philadelphia's second-round playoff series against the Boston Celtics.
With the Sixers up 3-2 in the series, Harden shot 7-of-27 and 1-of-11 from three over the final two games. He had more turnovers than made field goals in both Game 6 and Game 7, and the Sixers predictably blew another chance to make the Eastern Conference Finals.
Now, Harden's looking to cash in again, and he can do so with the 76ers to the tune of $210 million over four years. If Philly forks over that money to a soon-to-be 34-year-old with "Playoff Choker" etched at the top of his resume, it would be nothing short of a disaster.
The Sixers must avoid making a $210 million mistake with James Harden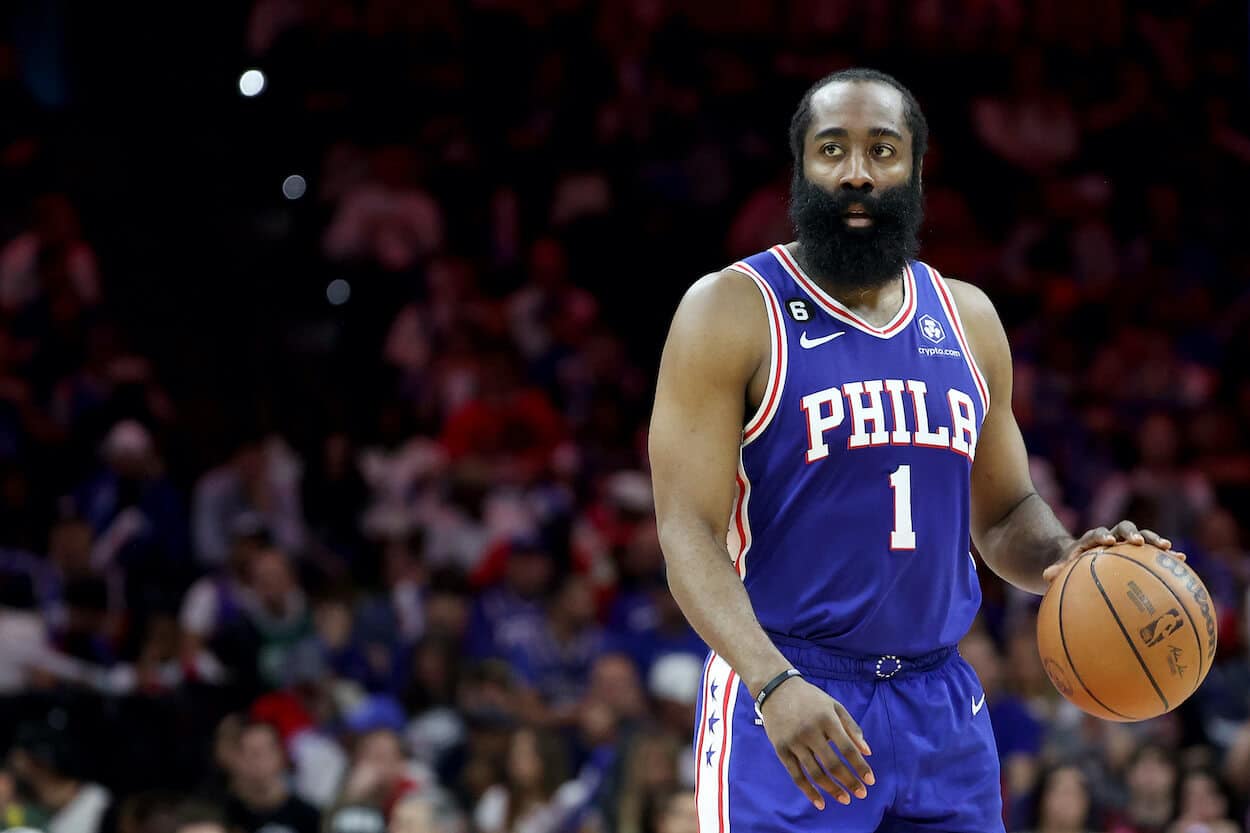 When James Harden decided to return to the 76ers last offseason, he signed a $68.6 million two-year deal with a player option for the second year. That player option gives Harden the opportunity to negotiate a max contract extension with the Sixers or become a free agent and sign a massive deal elsewhere. There's a slim chance he opts into the second year of his current deal for $35.6 million, but that doesn't seem likely.
If Harden opts out and signs a four-year extension with the Sixers, he can make $210.1 million, per Spotrac. Here's how that deal would look year by year:
2023-24: $46,900,000
2024-25: $50,652,000
2025-26: $54,404,000
2026-27: $58,156,000
Total: four years, $210,112,000
This would be the best option for Harden, as signing with another team in free agency would give him $201.6 million over four years. But it's a disaster waiting to happen for the 76ers.
Harden has proven time and time again that he can't perform when the lights are the brightest. In Game 7, the point guard looked completely disinterested in running the offense or playing hard defense. He constantly tries to bait the referees into calls instead of driving or shooting with the purpose of, you know, scoring the basketball. Those gimmicks might work in the regular season, but they're not enough to win you crucial playoff games.
Harden is going to be 34 years old in August. If Philadelphia signs him to that extension, the team will be on the hook for $58.2 million in his age-37 season. The 10-time All-Star is already over the hump in terms of his athleticism and his finishing at the rim. His game is only going to deteriorate more with each year that passes.
If the Sixers are serious about winning a title with Joel Embiid, Harden cannot return to the team under any circumstances.
The Sixers might not have to run James Harden out of town
If Harden expresses interest in returning to the Sixers on a four-year deal, it'll be hard for Daryl Morey to say no. Philadelphia's president of basketball operations truly believes Harden can lead a team to a championship, and I'm not sure that'll ever change in his stubborn mind.
But the 76ers might not get that choice.
According to Arian Wojnarowski of ESPN, there's a "very real possibility" that Harden returns to the Houston Rockets this offseason. Here's what a four-year deal with Houston might look like, per Spotrac:
2023-24: $46,900,000
2024-25: $49,245,000
2025-26: $51,590,000
2026-27: $53,935,000
Total: four years, $201,670,000
Sure, it's less money than he could receive from the Sixers, but there's less pressure to win with the Rockets, and he could be the star of his own team again. If you're a Philly fan, you should be volunteering to drive Harden to the airport.