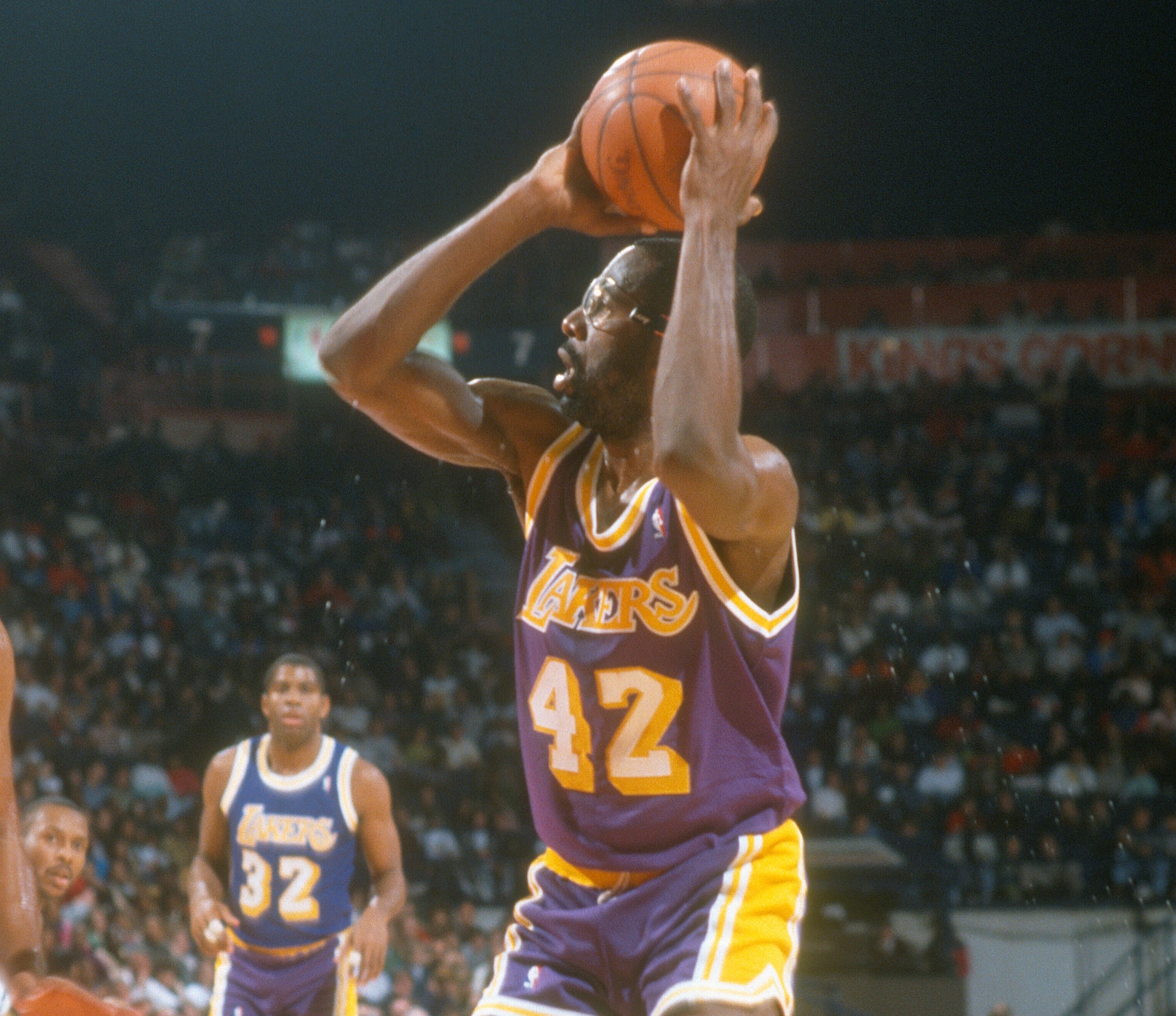 James Worthy: 1984 Was 'Lesson Learned' Against Larry Bird and the Boston Celtics
James Worthy said failure in 1984 led to success in 1985 for the Los Angeles Lakers.
The Los Angeles Lakers know they let one get away in 1984. They believe that instead of being tied with the Boston Celtics for most NBA championships at 17, they should have an 18-16 edge. That's because of what happened in the 1984 NBA Finals.
The Lakers outplayed the Celtics for much of that series but suffered a painful loss, falling to Boston in seven games. But if not for 1984, there wouldn't have been an '85 celebration in Boston for the hungry Lakers. James Worthy admits he may have cost the Lakers that championship in '84, but he said that painful championship series against their rivals was "lesson learned."
James Worthy played a pivotal role in the LA Lakers collapse against the Boston Celtics in '84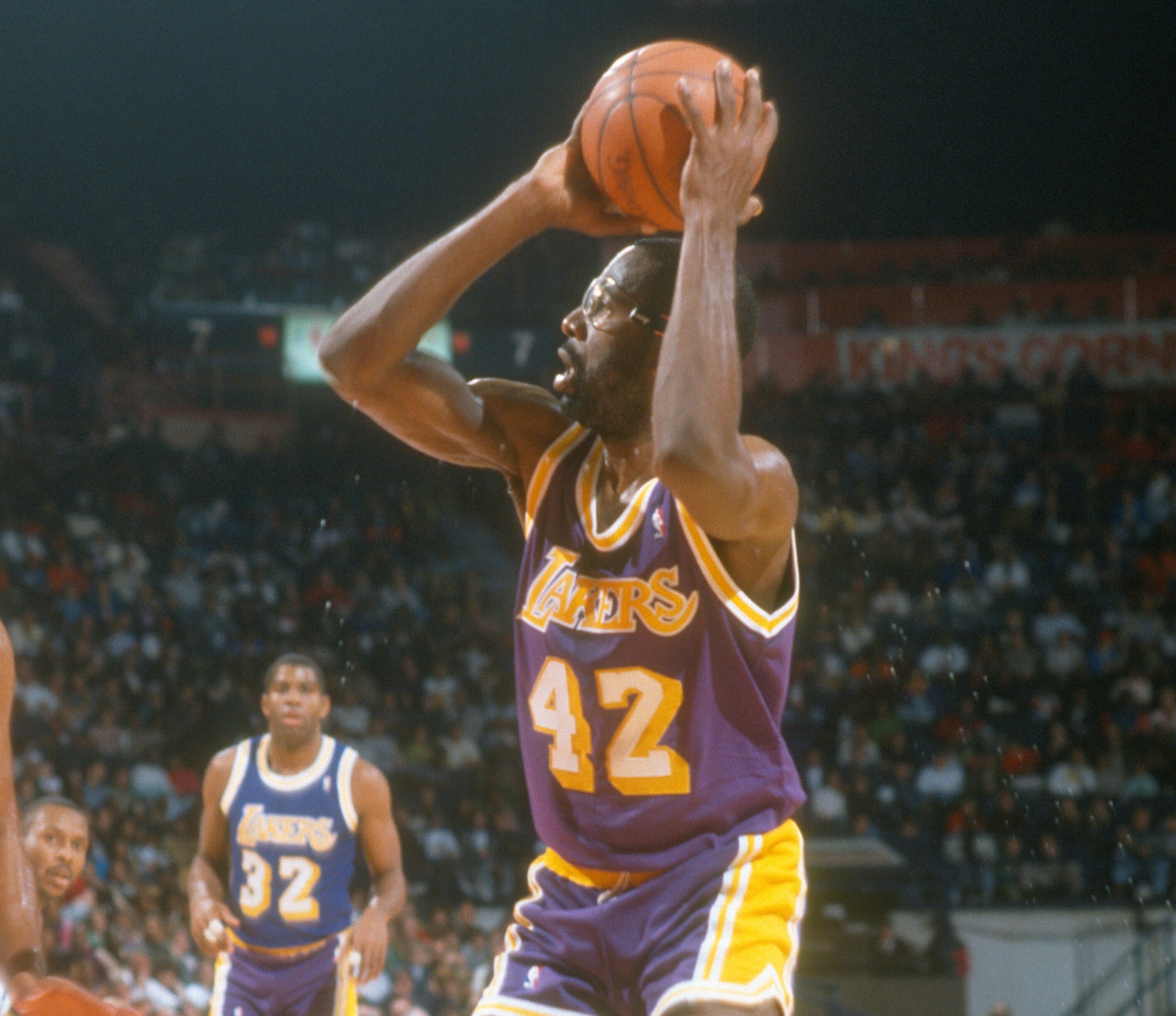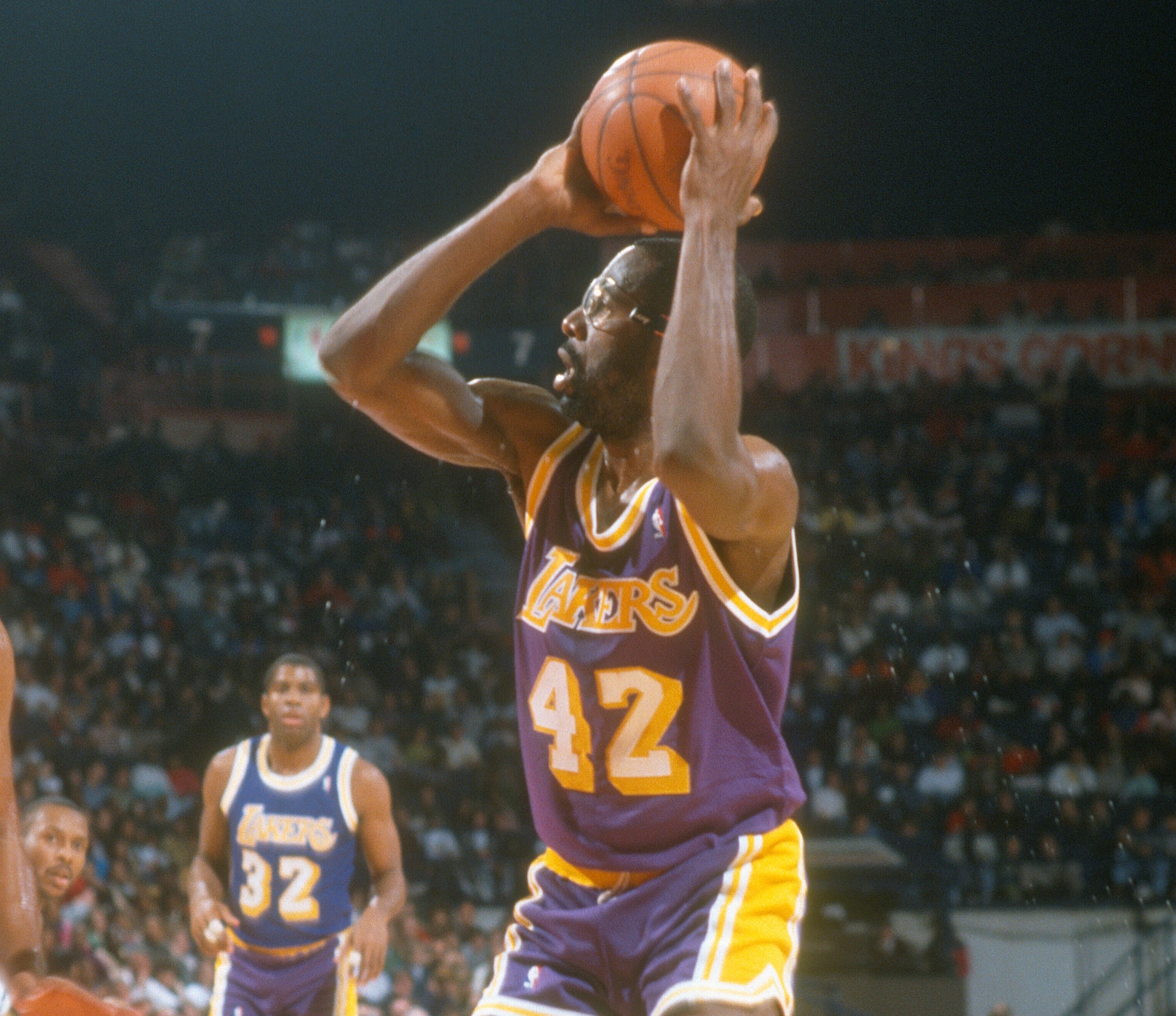 The Lakers did exactly what they set out to do early in the 1984 Finals. They stole homecourt advantage from the Celtics with a 115-109 victory at the Boston Garden. They nearly left Boston with a 2-0 series lead.
The Lakers held a 113-111 lead and has possession of the ball with 18 seconds left. Worthy lofted a pass intended for Byron Scott that was picked off by Gerald Henderson. Henderson raced in for a game-tying layup. Boston eventually won in overtime to send the series to LA tied at a game apiece.
"Magic Johnson grabbed it and threw it to me," Worthy recalled in 2021 on Off the Dribble: The Byron Scott Podcast. "I was nervous as a scarecrow because here we are 13 seconds away from winning Game 2. I'm in the backcourt, but I need to get rid of it. I didn't even look nor think. I just tried to throw… (it was) an errant pass to you. You were way out of the play.
"Gerald Henderson was just licking his chops. Man, to this day, I wake up at night with sweat because he went for that layup and I can still feel that leather just go from my hand. That was our fourth championship. I'll always say that was our fourth championship but just came up short."
The Lakers blew out the Lakers in Game 3, a game in which Bird called out the Celtics for playing soft. In Game 4, Bird's teammates responded as Kevin McHale clotheslined Kurt Rambis, who was driving in for a layup. Benches cleared. After order was restored, the Celtics carried momentum into overtime, where they emerged with another victory.
The Celtics went on to win the series in seven games.
Worthy says 1984 was 'lesson learned'
Speaking with former Lakers teammate Michael Cooper and former Celtics forward Cedric Maxwell on the Showtime With Coop podcast, Worthy said there might not have been a 1985 without what happened in 1984.
In 1985, the Celtics and Lakers met in a rematch. The outcome was much different. The series went just six games, and the Lakers wound up celebrating a championship on Boston's floor.
"It was definitely lesson learned," Worthy said about 1984. "The Lakers were still developing. They had the Showtime, but then I came in as a young player. Mychal Thompson came.
"It was a lesson learned. Even Pat Riley said (the Celtics) knocked us off our feet. We didn't adapt to you guys' physical play until the next season. In 1984, you guys just kept bringing it to us. We kept trying to compete that way instead of getting back to our norm."
The Lakers and Celtics met again in 1987 for the last time in the decade, and the Lakers added another championship to their collection.