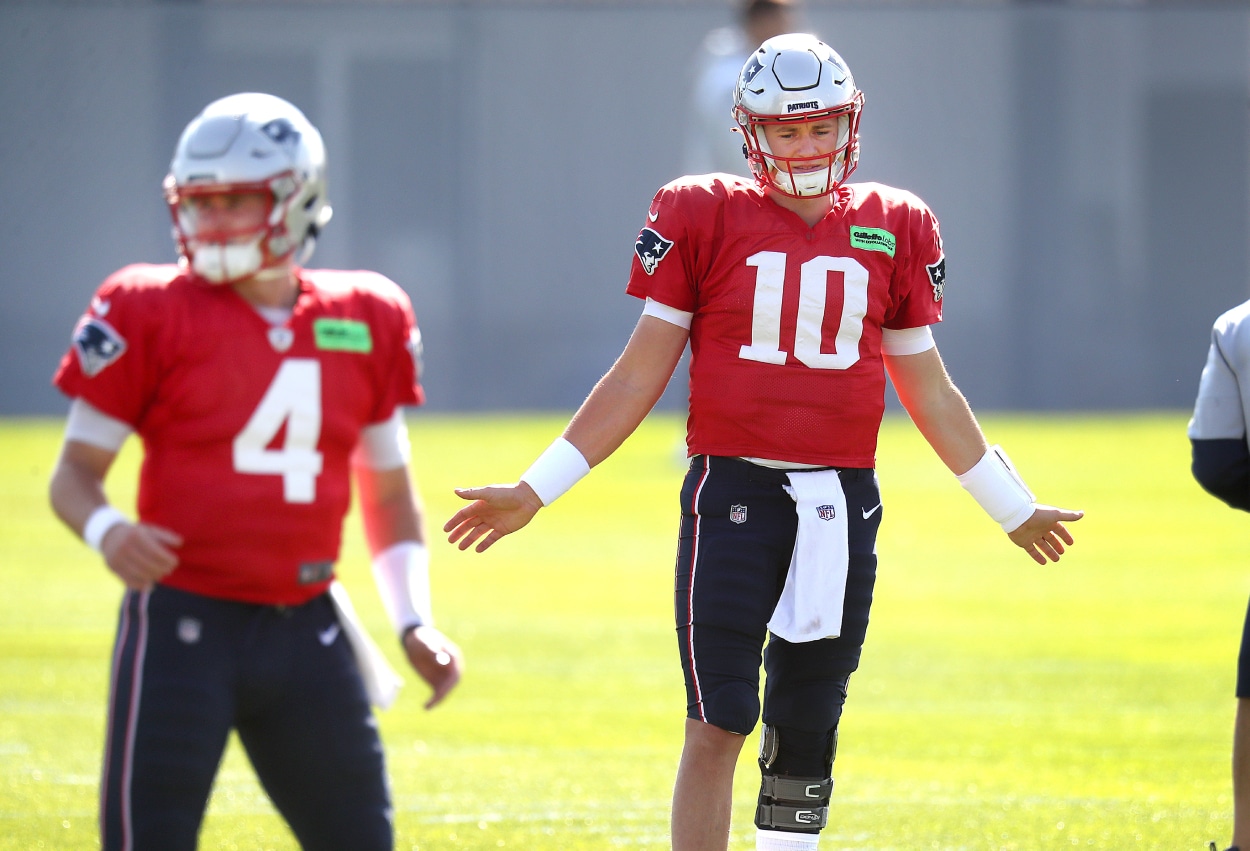 Jason McCourty Paints a Completely Different Picture on the Mac Jones vs. Bailey Zappe QB Situation
The New England Patriots have two very capable quarterbacks in Mac Jones and Bailey Zappe.
Mac Jones or Bailey Zappe? That's the biggest question New England Patriots fans have right now. Each week, it's becoming a more legitimate question, but it's also coming with rumors and speculation.
Former Patriots cornerback Jason McCourty shed a little bit of light on the situation Wednesday. While some have reported that there is dissension among the Patriots and that Jones has an ego problem, McCourty painted a different picture of how things are going in New England.
Rumors are swirling about Mac Jones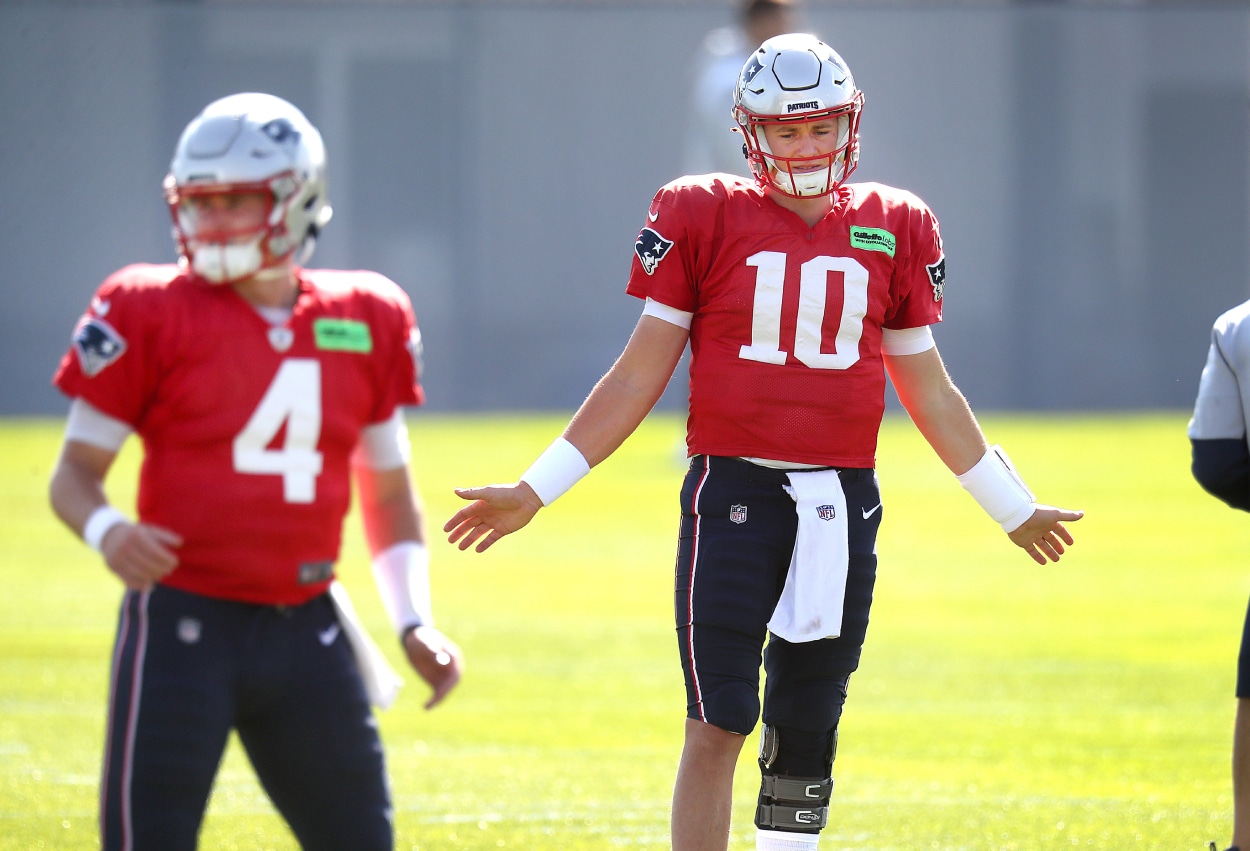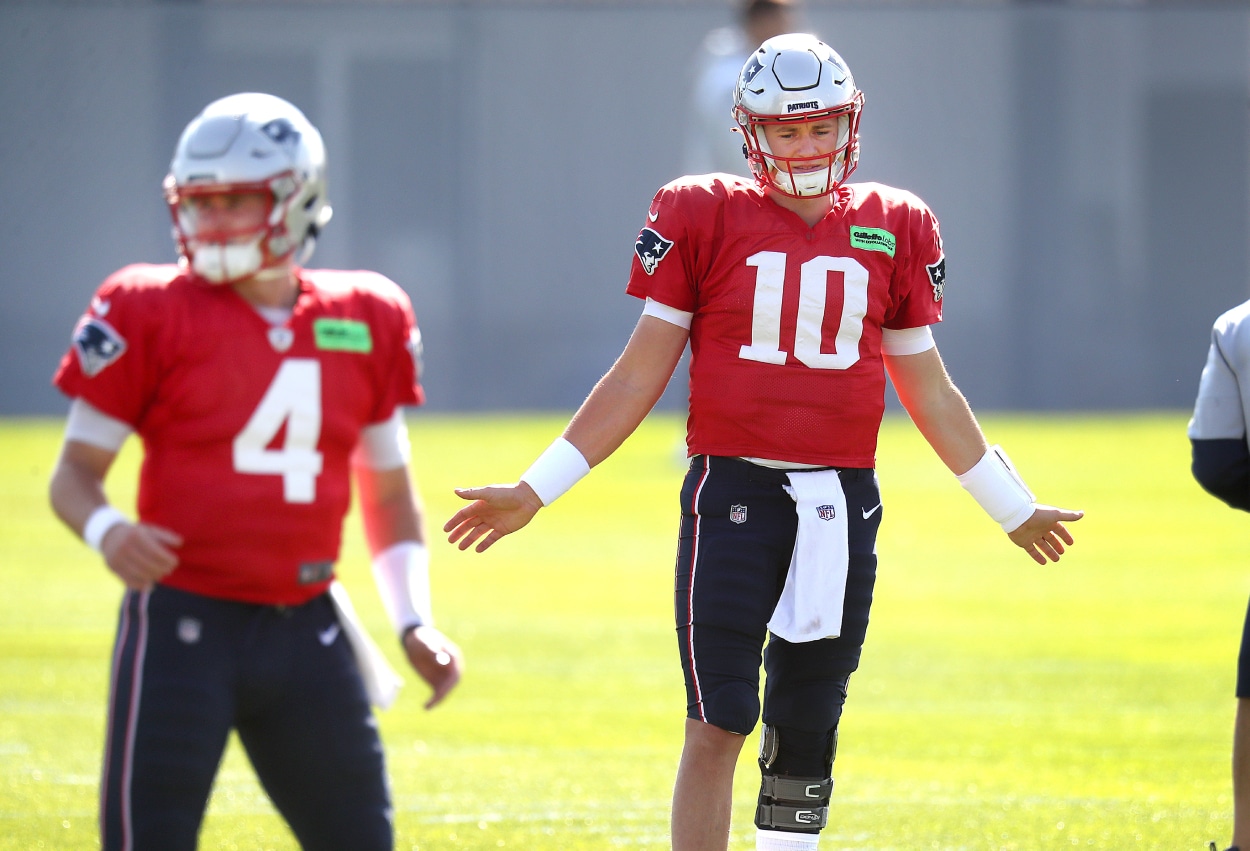 Is Jones healthy enough to come back? Did he refuse the team's request to have surgery? How is his relationship with Zappe? Questions continuously pop up regarding Jones, and with Bill Belichick in charge, not much will get answered.
The latest "issue" probably goes too far.
"Making the Pro Bowl and making the NFL Top 100?  Worst thing to happen to Mac Jones last year," Boston Globe reporter Ben Volin said on NBC Sports Boston.  "Because it was a sign that he made it, you know?  And he's becoming a star, and he's doing the griddy and everyone's eating it up on social media. 
"Sorry, Mac Jones, you're a rookie. Your team wanted nothing to do with you in that windy game against Buffalo, the team fell apart at the end of last year.  I'm telling you, making the Pro Bowl, I think, pumped his head up a lot, gave him an impression that he's a lot more than what he really was.  I think it was a bad, bad deal for Mac Jones."
That was Volin's opinion. When he appeared on The Greg Hill Show on WEEI in Boston on Wednesday, he went further, saying he someone sent him a direct message about Jones' "attitude problem is obvious in the building and everyone knows it."
Hill said that sounded like "nonsense" to him. Co-host Chris Curtis wanted clarification on where that DM came from, asking if it came from someone within the organization or from someone who covered the Patriots.
"Not from someone who covers the Patriots," Volin said. "I'm not going any further than that."
Now, more rumors are floating around, via Barstool Sports, that it was a DM with phony information, and Volin ran with it.
On Thursday, Volin tweeted he made a mistake.
"Hey everybody, just want to acknowledge that I made a mistake Wednesday on WEEI," he wrote. "I should have not spoken of the DM without vetting it first. No excuses, It won't happen again. I appreciate the feedback and comments I've received."
Jason McCourty painted a much different picture of Jones
On Monday, many Patriots players got together for their annual charity bowling event. Both Jones and Zappe were in attendance. McCourty was also there, and he painted a completely different picture.
"I was with both of these guys Monday night at the charity event," said McCourty, a co-host on Good Morning Football. "The team loves both of them. They were in there hanging out, laughing and joking.
"Mac was laughing and having a good time. I said to him — because the media keeps asking me is it Zappe or is it Mac — if you keep griddying like that, I'm choosing you all day. I told Zappe he needs to work on his dance moves."
McCourty said the situation is great for New England. He said he believes it's still Jones' job, but now they have a solid backup in Zappe.
"So now you have Bailey Zappe, and you have Mac Jones," he said. "You have two guys that solidify the quarterback room.
"Maybe there's some competition. I think Mac gets the job back, but like you said, Peter (Schrager, fellow co-host), the leash is a little bit shorter, and the fact is (the Patriots) can't turn the ball over."
Have thoughts on this topic? Keep the conversation rolling in our comments section below.