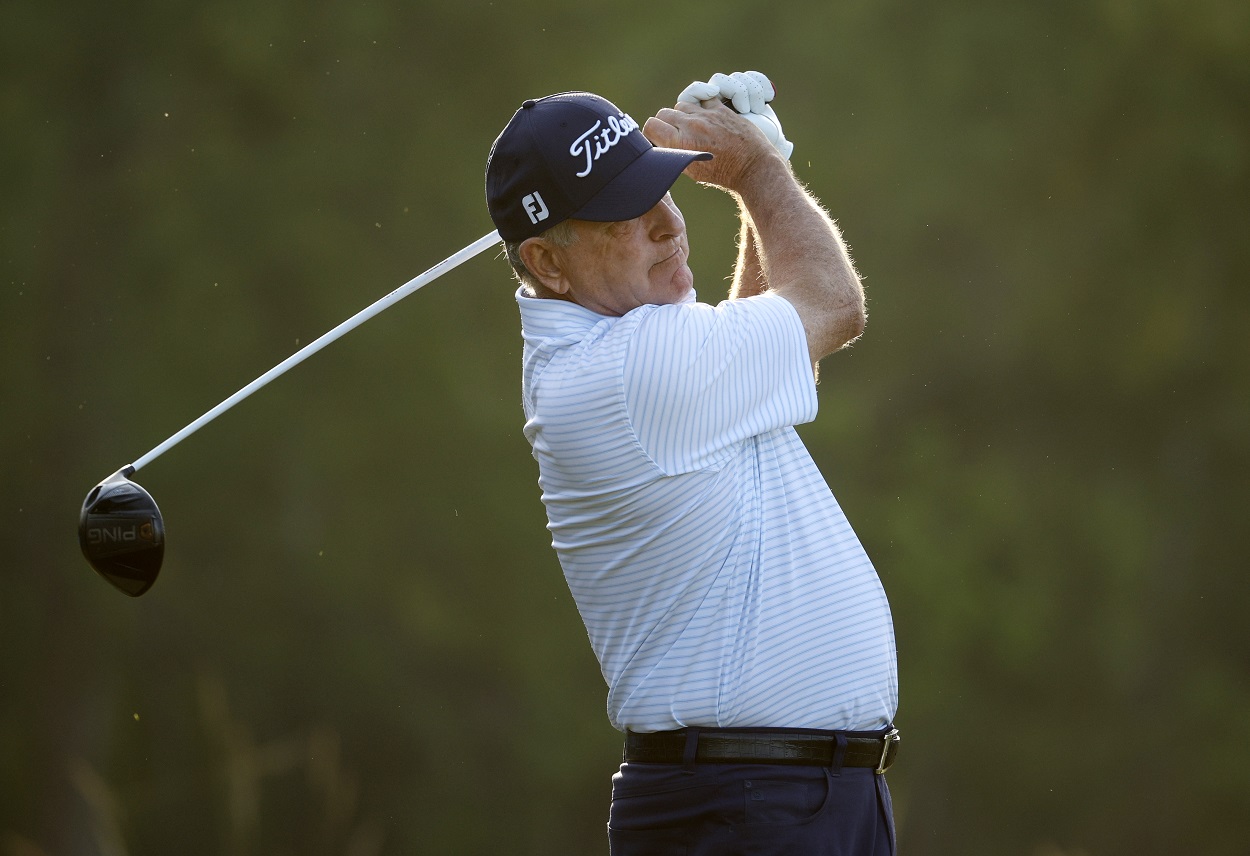 Jay Haas Has the Chance to Break a 43-Year-Old PGA Tour Record Held by Sam Snead
Jay Haas is on the verge of becoming the oldest player to make a cut in PGA Tour history.
Jay Haas has always been one of those golfers for whom it's easy to root. Not only has he been a consistently fantastic player for a long time, but the St. Louis native has also consistently been a good guy.
In addition to his accolades on the course, he's been the recipient of the coveted Payne Stewart Award, which is presented annually to a golfer who exemplifies the values of sportsmanship, charity, and character. Haas is also a Bob Jones Award winner, the highest honor one can receive from the USGA.
And you just gotta love a guy who once won the GMAA Jim Murray Award, which is presented to players who best cooperate with the media. So that's fun.
And you know what else is fun? Watching Haas, now 68 years old, get out there and hang with the young guns on occasion. And that's precisely what he's doing this week at the Zurich Classic of New Orleans alongside his son Bill Haas, who has six PGA Tour wins to his credit and was the 2011 FedEx Cup champ.
With a few more tournaments, the elder Haas could break the all-time record for most starts in PGA Tour history. But if he plays the way he did in the opening round on Thursday, he'll set another mark a lot sooner.
Jay Haas is on the verge of becoming the oldest player to make a cut on the PGA Tour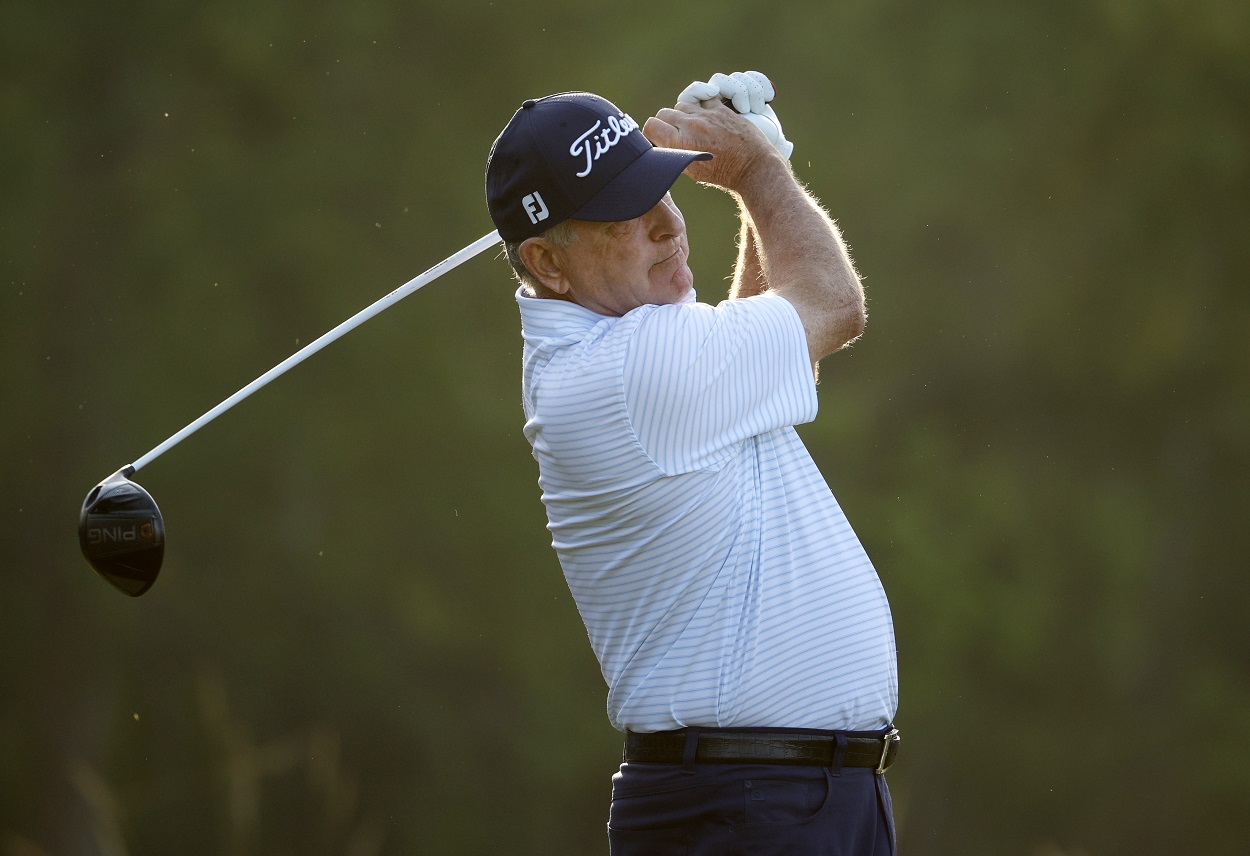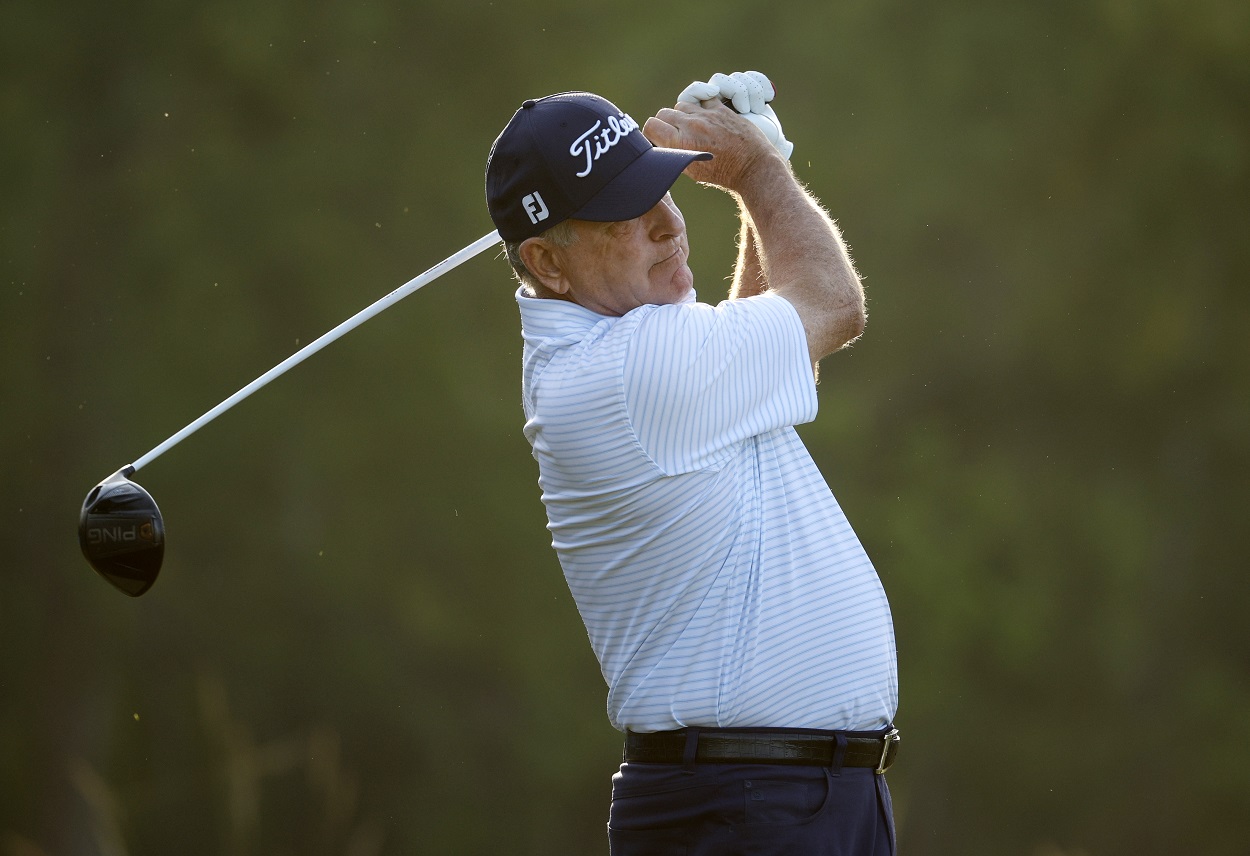 Haas was a nine-time winner on the PGA Tour and is an 18-time winner on the Champions Tour, where he still competes regularly. He's also won three majors on the senior tour, an accomplishment that eluded him on the regular tour. For years, he held the dubious honor of the player with the most majors played without a victory with 87. But that record now belongs to Lee Westwood.
As for the records Haas is chasing now, he took a step forward to one by simply teeing it up at TPC Louisiana this week. The Zurich Classic marks the 799th PGA Tour start of his career, moving him closer to the mark currently held by 1996 PGA Championship winner Mark Brooks, who played 803 tournaments during his career.
Haas does, however, hold the record for most cuts made with 591, one more than Tom Kite.
And with a vintage performance during Thursday's opening round in the Four-ball format, Haas put himself in good shape to add to that total. Father and son shot a 7-under round of 65, matching the duo of Collin Morikawa and Viktor Hovland — you know, two of the top five players in the world.
And it's not as if Jay stood by and let Bill do all the work as "Pops" contributed four birdies, and an incredible par save. Okay, so they're six back of Patrick Cantlay and Xander Schauffele, who fired a phenomenal 59, but they're tied for 28th and in good shape.
And if they can put on a good showing during Friday's alternate-shot format, Jay will become the oldest player to make a cut on the PGA Tour at 68 years, four months, and 20 days old. The record currently belongs to 82-time PGA Tour winner Sam Snead, who was 67 years, two months, and 23 days old when he made the weekend at the 1979 Manufacturers Hanover Westchester Classic.
And that leads right into this wild fact. When Jay Haas made his PGA Tour debut as a 19-year-old amateur at the 1973 Greater Greensboro Open, Sam Snead was in the field.
Stats courtesy of PGATour.com