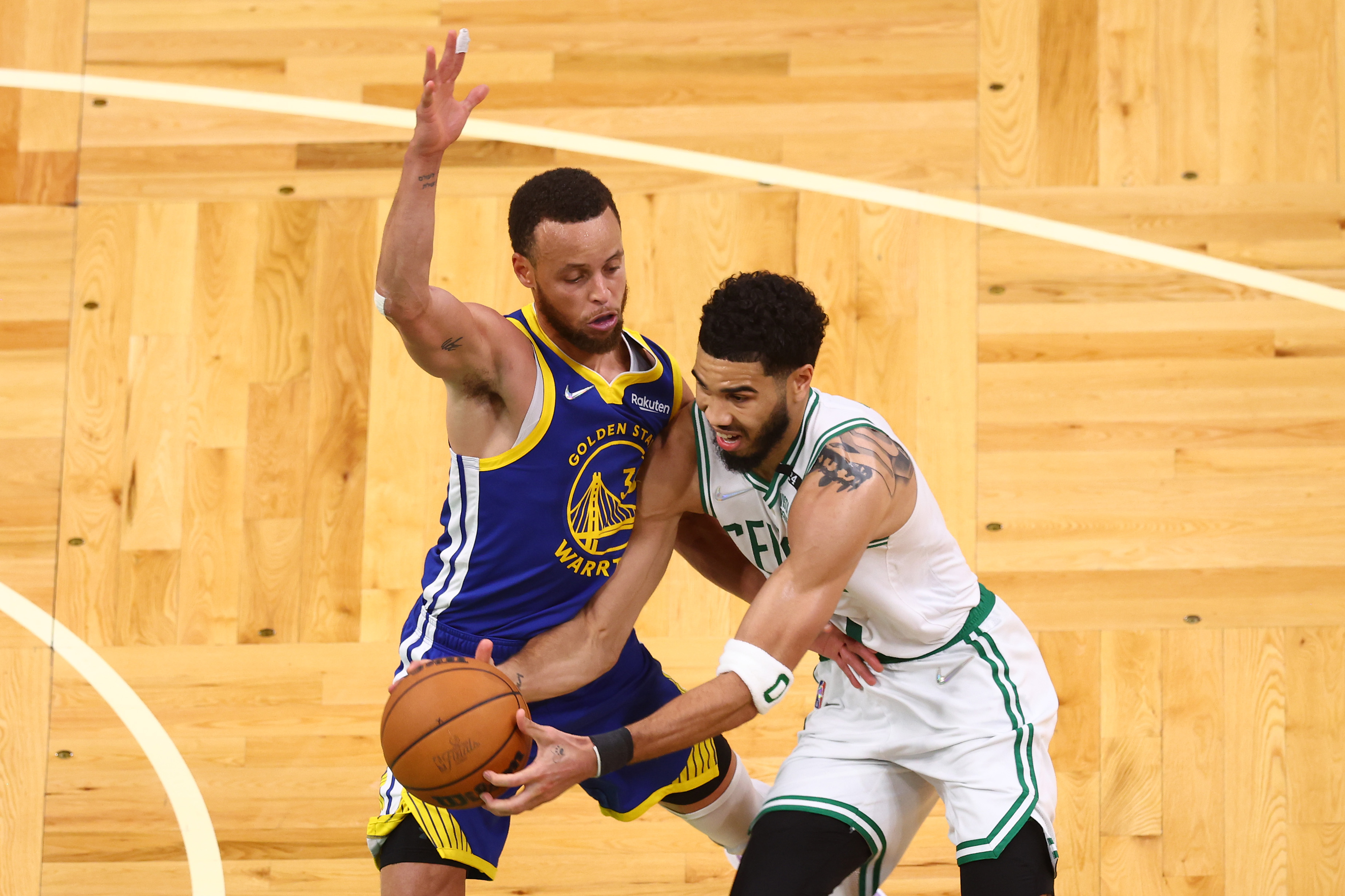 Jayson Tatum Details His Personal Misery After Losing in the NBA Finals
Jayson Tatum had a tough time dealing with the loss to the Golden State Warriors in the NBA Finals.
Jayson Tatum is misunderstood. The Boston Celtics star is far from a rah-rah guy on the court. Many believe his lack of emotion means he doesn't care. Nothing could be further from the truth.
Nobody wants to win more than Tatum, a three-time NBA All-Star, who has seen his game improve in each of his five professional seasons. The 24-year-old Tatum recently admitted how difficult it was getting over the loss to the Golden State Warriors, saying he didn't leave his house for three or four days.
Jayson Tatum was 'miserable' after losing to the Golden State Warriors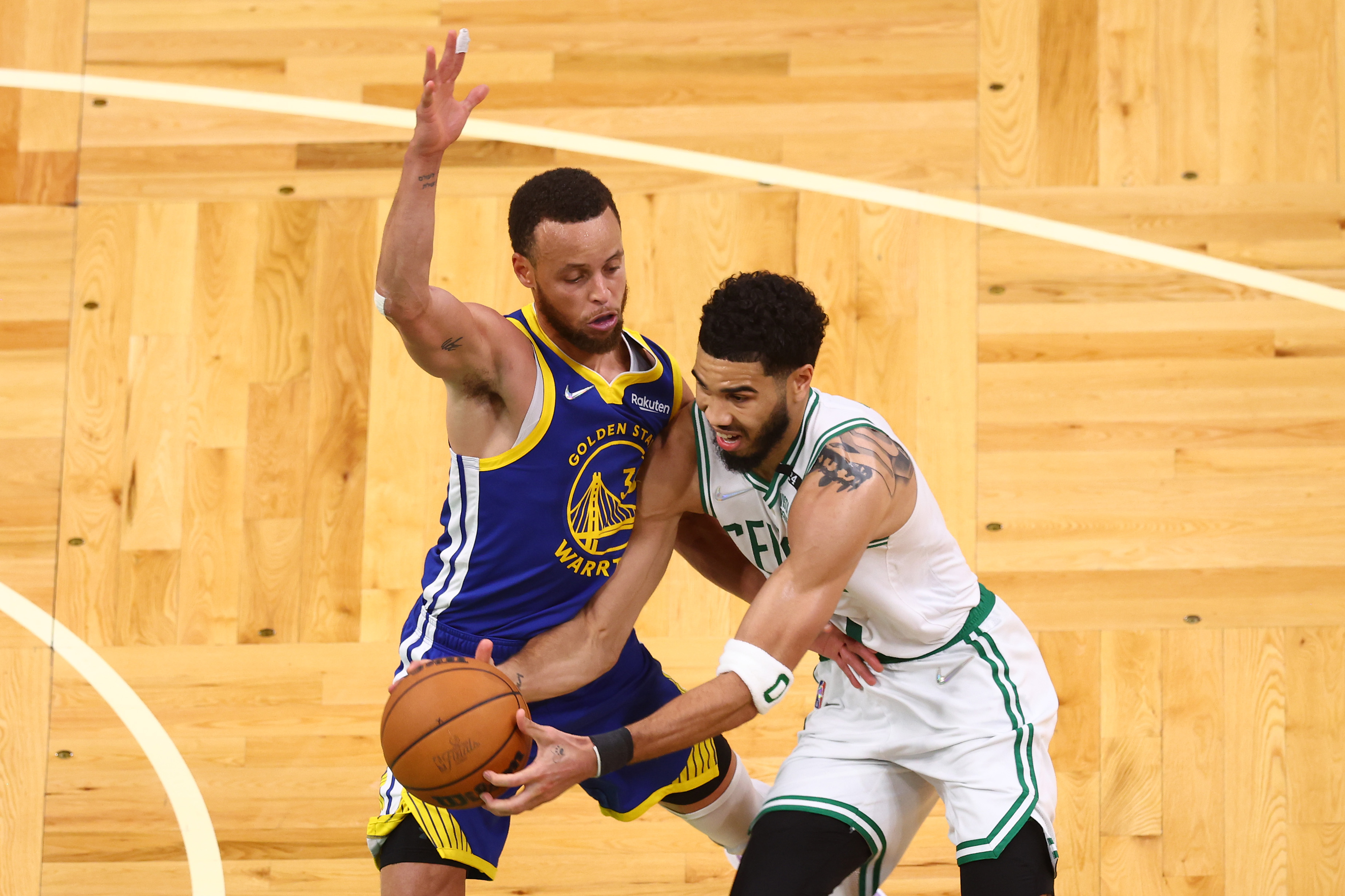 Last year was bittersweet for Tatum and the Celtics. The team struggled through the first 50 games of the season, going 25-25, before turning it on and finishing the regular season 26-6.
The Celtics faced the most difficult playoff run of any team in last year's postseason. The opened with Kevin Durant, Kyrie Irving, and the Brooklyn Nets. Then, they took on the defending champion Milwaukee Bucks, followed by the top-seeded Miami Heat. When they outlasted the Heat in seven games, winning Game 7 on the road, it was the first time since 2010 that the Celtics reached the NBA Finals.
Tatum and the Celtics held a 2-1 lead in the championship round, but the Warriors bounced back to win three straight. The loss left Tatum feeling "miserable." He described that misery to Taylor Rooks of Bleacher Report.
"Those three, four days afterward, I was miserable," Tatum told Rooks. "I really, really was. It took some time to get out of that funk and just enjoy my life, enjoy being around my son and my family."
Tatum explains how miserable he was after the loss to the Warriors
Tatum didn't have the greatest postseason. He was good, but not Tatum good. He set a record for most turnovers in a postseason and suffered through some tough shooting nights. Lack of consistency was his biggest problem.
His best outing came in Game 6 at the Milwaukee Bucks. He finished with 46 points in a game the Celtics desperately needed. In the three previous games, Tatum shots a combined 5-for-27 from three-point range. He finished with 10 points in a two-point loss in Game 3.
Despite the inconsistency from their star, the Celtics took the Warriors to six games. They came awfully close to their first title in 12 years, and that's what seems to pain Tatum the most.
Rooks asked Tatum to explain exactly what he meant when he said he was miserable after the NBA Finals.
"Sometimes, I come off so laid back that I don't know if people understand how much I invest into this game, how much I care, how hard I work," Tatum said. "I'm not the loudest or may show everything.
"It was just so tough because I literally gave everything that I had. To feel like I ran out and didn't have anything left to give — and we were really so close — I didn't have an appetite, didn't want to talk to anybody, go anywhere. I was just like in my house for three or four days straight."
In the end, that feeling Tatum had at the end of the season will be put to good use. He'll find a way to use it as motivation to raise Banner No. 18 in Boston.
Like Sportscasting on Facebook. Follow us on Twitter @sportscasting19 and subscribe to our YouTube channel.